Two weeks ago, my notifications list read: "Recommended for you: you." Usually these Netflix notifications get deleted by me without much thought given to all these new shows I readily miss out on, but for some reason unbeknownst to me I was intrigued by a show called "You." Plus, that day I somehow had some free time (?!?) and decided to bust out the comfy chair and earbuds and watch this show.
All I can say is wow. I never give myself the chance to watch shows all that often, but after every show that I DO happen to watch, I always wish that I would just give film the time of day. Film, as with most all art concepts, captures so beautifully some universal experience into a specific, captivating scenario. In the the case of "You," the universal experience is "faulty love" in the POV specifically of a compulsive stalker. These are seven of the questions I found myself wondering after watching the first seven episodes (because I haven't had time to finish the season yet!!).
P.S. MAJOR SPOILER ALERT.
Now, I'm going to finally watch the last three episodes. It's very long overdue. Netflix, you never cease to amuse.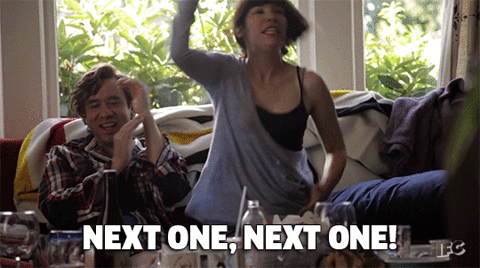 media0.giphy.com