School art seemed to be simple until one gets to college and the real world. You analyze and distinguish art by the design, shape or even size by this time. Even the slightest thing about it can change the way one feels about it. Depending on the individual, one can either feel something special about the art piece or nothing at all. When one goes out to museums they go to spend time to just see or even study the art inside. This is private art that tends to be more personal to the artist and created for the reason of just being shown and evaluated. Art can have historical importance or just be exhibited for entertainment. Artists create for purposes and I can keep going about this but the art form that most impacts people is public art.
Art In San Francisco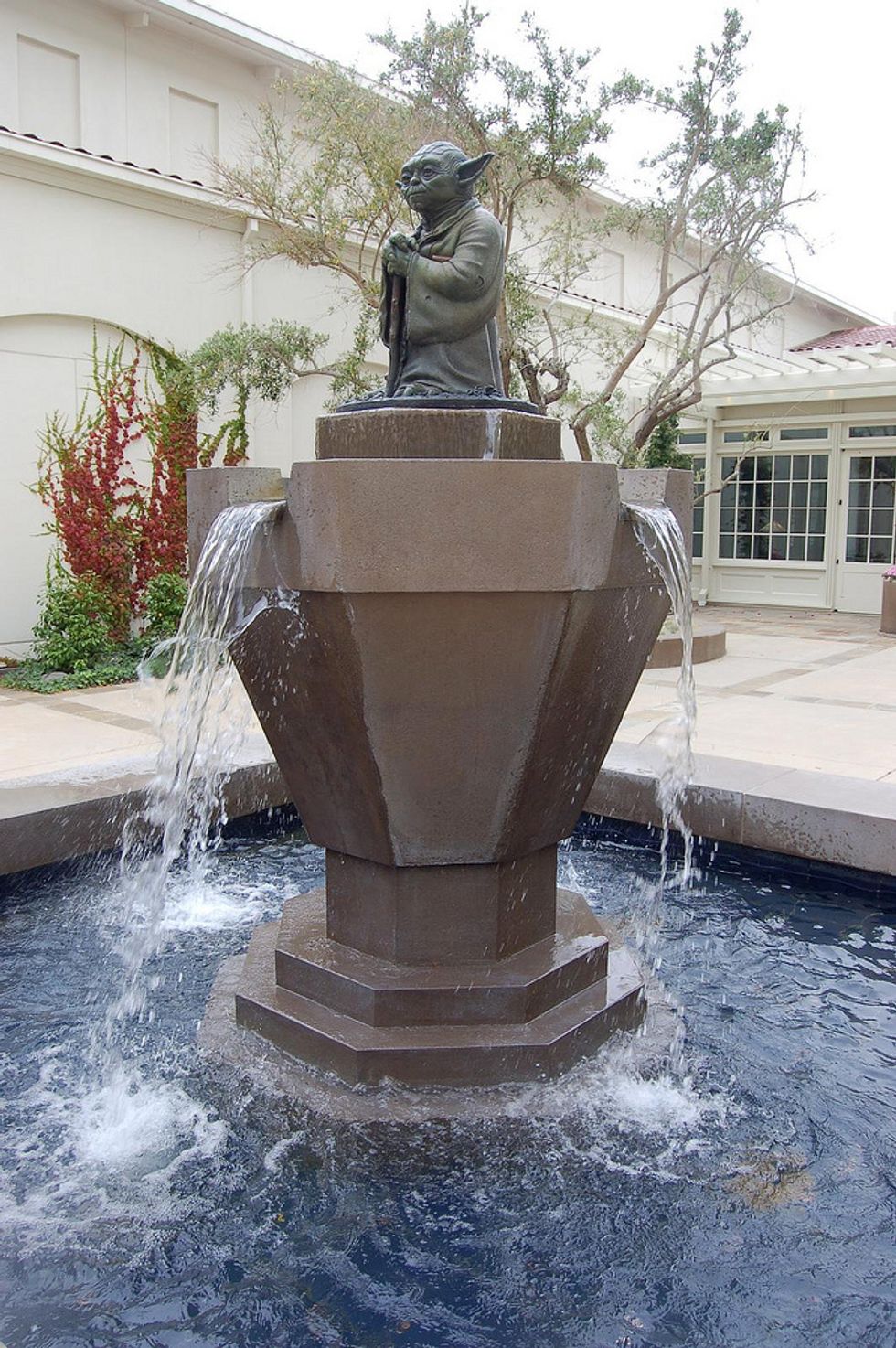 Yoda Fountain in front of Letterman Center's Building
Many sculptors, monuments, paintings and designs are in museums for special purposes but those outside and in the public impact the people more. Why? These art pieces speak louder and are not in closed doors or in other words, hidden. People take these and relate them to themselves or to other people with the experiences they have gone through just like any other art form. These art pieces have a voice and are intended to let the public know about a certain incident, cultural issue or political matter.
We have several in the city of San Francisco actually. For example, in front of the San Francisco City Hall there is a sculpture of Abraham Lincoln and in Portsmouth Square we have the Goddess of Democracy. Others likes, Beethoven at Golden Gate Park, and at the Grand Hyatt San Francisco there is the Ruth Asawa's San Francisco Fountain. The Trick Dog Mural Project and Language of Birds also major artworks, and not forgetting the Diego Rivera Murals and the Yoda Fountain in San Francisco. These were all done for whatever purpose and express a certain feeling to the public eye.
Freedom of expression through art is a beautiful thing. Just like writing, one expresses their way of thinking, believing or even a feeling. Revealing one's perspectives through art comes with responsibility though - the way that artists use art to touch people or a community in a certain way.