There are so many movies coming out soon, so here is a top-10 list (in no order) of movies to look out for in 2019!
1. "Aladdin"
We can show you the world... of Disney's live-action #Aladdin! Get a shining, shimmering, splendid first look at the reimagined classic in our magical First Look issue: https://t.co/Kwkcdfen5v pic.twitter.com/7NbyiRRcLH

— Entertainment Weekly (@EW) December 19, 2018
We're all looking forward to see how one of the most classic and well-known Disney animated movies will come to life played out by actual real actors on the big screen. Will it flop? We don't know, but expectations are high.

2. "Spider-Man: Far From Home"
After the events of "Avengers: Infinity War", everyone is wondering how Spider-Man will be coming back to the big screen. He seemingly got finger-snapped into oblivion, but that doesn't stop us from knowing that he or someone like him will be coming back under the mantle of Spider-Man. The hype is real.
3. "Dumbo"
Like "Aladdin," "Dumbo" is the adorable elephant everyone loved. He has cute, big ears and we just loved the animated movie. This new take on the film in its live-action setting makes it seem much more sad, and I'm getting tissues ready for the feelings we'll experience.
4. "The Lion King"
Beyoncé will be playing Nala... enough said.
5. "Captain Marvel"
The trailers that have been released so far are amazing! Captain Marvel's movie is important in the marvel cinematic franchise because we'll hopefully see how this will tie into the next Avengers sequel! Brie Larson as Captain Marvel seems like a fantastic choice and I'm anxious to see her stellar acting in theaters!
6. "Avengers 4"
"Avengers: Infinity War" left a bad but super climactic taste in everyone's mouth! Thanos cannot possibly remain victorious amongst our Marvel heroes! So many questions are in everyone's minds: will everyone come back to life? Where are they if they are still alive? Who will save the people who were snapped? How will we conclude this series? Guess we'll have to wait and see.
7. "Pokémon: Detective Pikachu"
This is one movie I never thought I'd include in the list purely because I never expected it to happen. So many fans over the years have created fan-made trailers about this video-game franchise, but no one ever expected a live-action to actually occur. For what it's worth, the game they chose to do a movie off of is probably the best one they could have done since it is in a more realistic setting. I'm hoping, along with many others, that this doesn't take a horrid turn and end up like "The Last Airbender."
8. "IT: Chapter Two"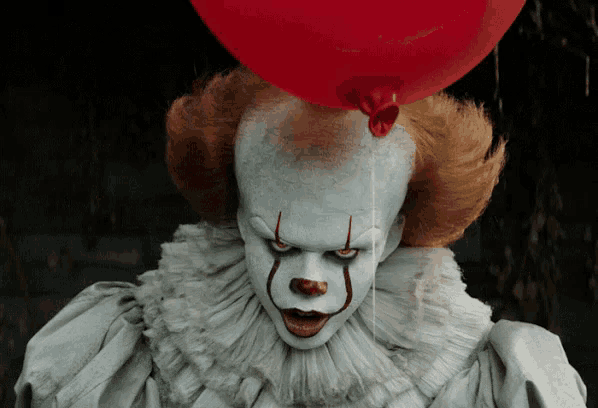 Giphy
The original movie was a masterpiece and its reboot was widely appreciated. How they'll live up to the hype of the reboot to deliver an equally amazing sequel has yet to be seen, but everyone is waiting.
9. "Toy Story 4"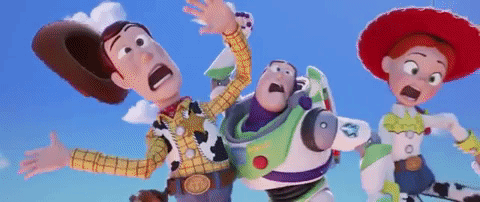 Giphy
This is said to be the end of the movie series we all love and cherish. Apparently, the ending is meant to be depressingly sad, so while everyone is here anxiously waiting, I'm preparing my heart to endure the pain.
10. "Glass"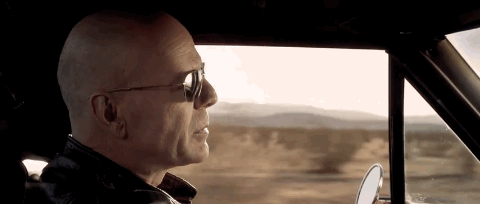 Giphy
"Glass" is an interesting movie to look forward to because it is a culmination of two other film's titular characters from M. Night Shyamalan's work: "Split" and "Unbreakable." He is also including "Sixth Sense" actor Bruce Willis in the film as a main character. They are coming together to create this new universe of superhuman-like people. The concept seems amazing, but we're all waiting to see if the delivery lives up to it.