Many people probably view West Texas as cowboy central. Where western wear is the only form of fashion, cowboy boots are a requirement and horses are the primary mode of transportation. However, Lubbock does have its fair share of unique places and activities to offer. From cool hang out spots to unusual places to eat, here's a list of some "Hipster" things to do in Lubbock, Texas.
1. Stars and Stripes Drive-In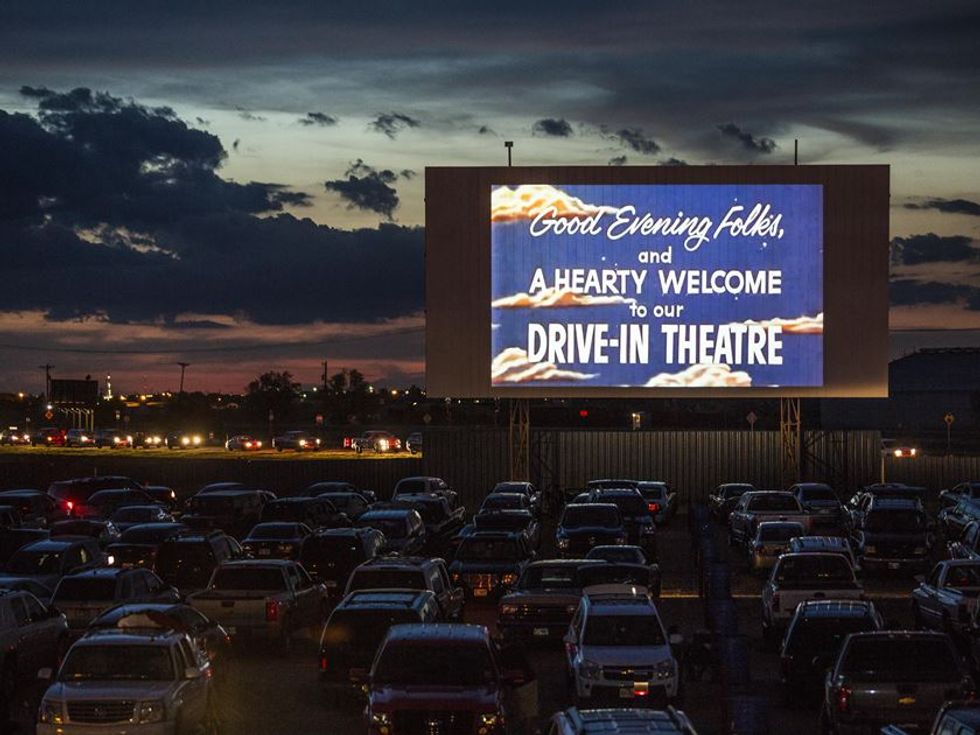 Enjoy a fun, retro throwback to the 1950s at the Stars and Stripes Drive-In. Watch two new movies for a bargain price while enjoying an authentic old school atmosphere. Need a snack? Stop by the 50s cafe for some interesting food and a refreshing drink. I have always found this place to be tons of fun because it is something different than just a regular movie theater. It is a cool experience, and it's fun to reminisce the vintage days when drive-ins were a big thing.
2. Sugar Brown's Coffee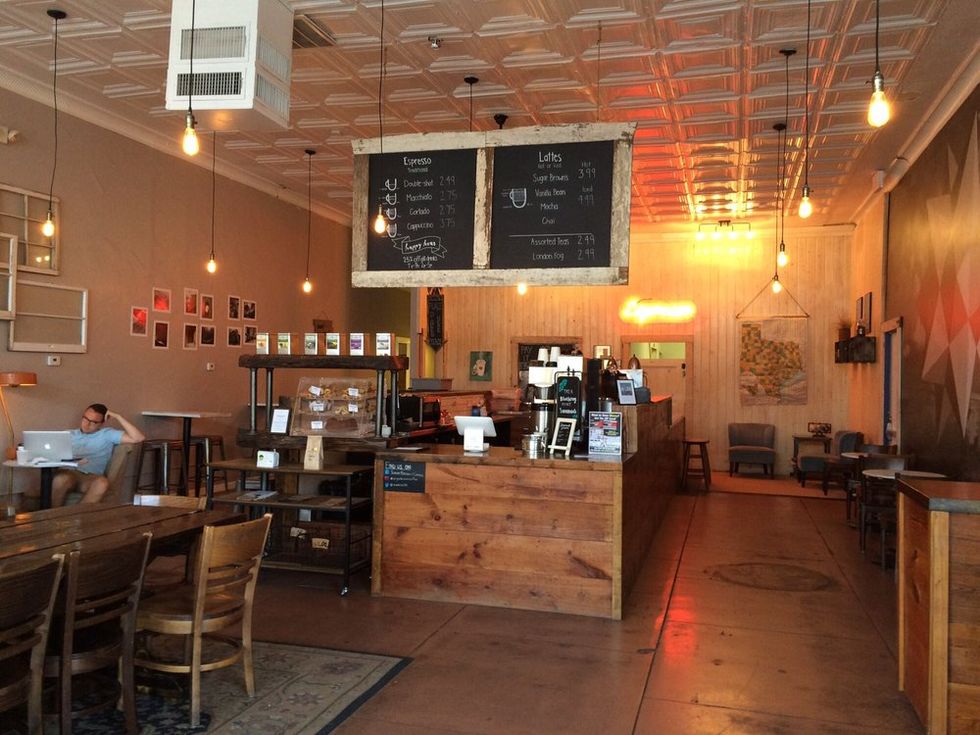 Sugar Brown's Coffee is personally my favorite coffee shop in Lubbock for their great coffee and live music. It is without a doubt a place where the "hipsters" gravitate for its cozy environment and unique atmosphere. Sugar Brown's is also known for its iconic 'Made in LBK' mural outside that has made an appearance on many Instagram pages over the years.
3. First Friday Art Trail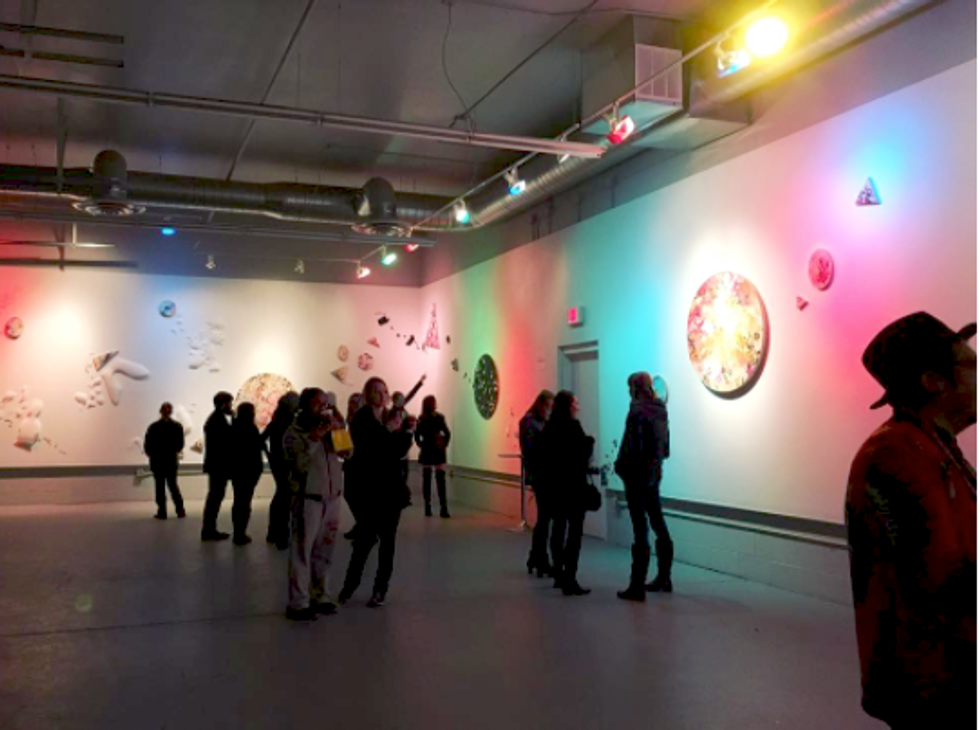 The First Friday Art Trail is a free, public art "trail," as suggested in the title, that takes you through gallery to gallery showcasing a variety of art the first Friday of every month. There are even trolleys available to ride free of charge to take you around to the different exhibits. This is a fun activity for art lovers and even people who are just looking for something new to try.
4. Memorial Arboretum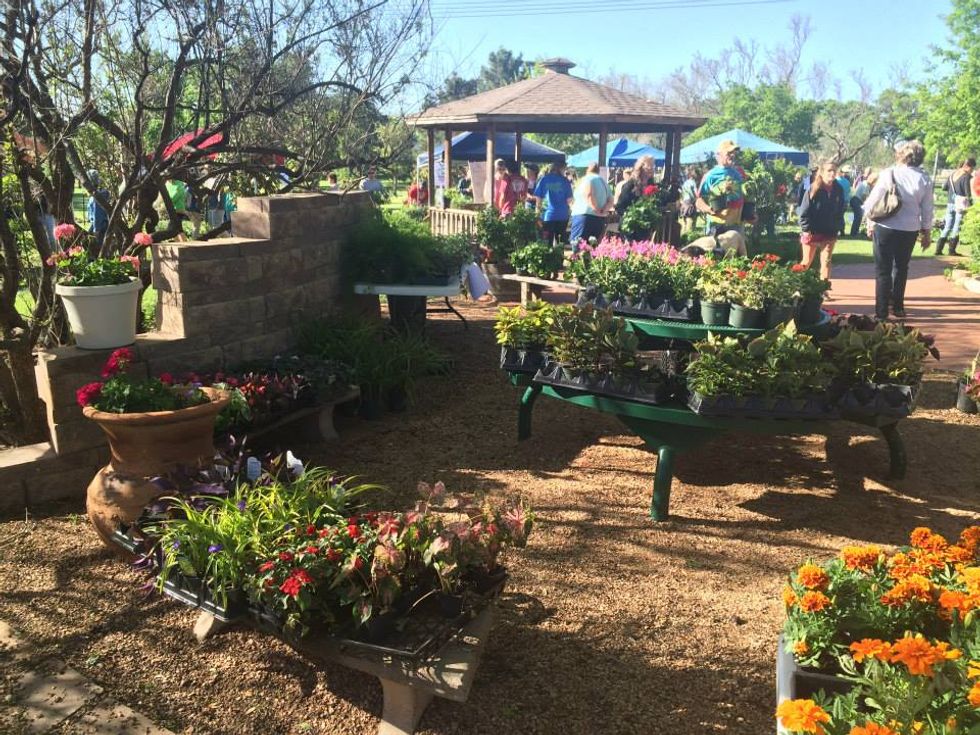 Take in all that nature has to offer at Lubbock's Memorial Arboretum. With its ever-changing scenery, it's a perfect place to escape city life and fall back in touch with Mother Nature. August and September are butterfly migration months when a plethora of butterflies come through and make for a highly memorable experience.
5. McPherson Patio Nights at McPherson Cellars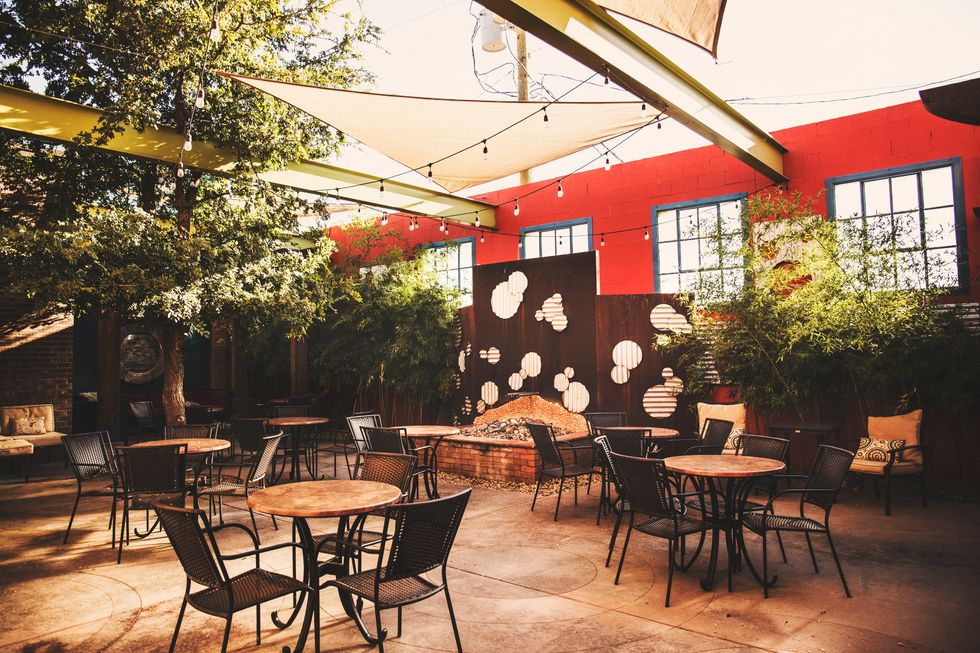 This is a very laid back and chill activity during the summertime to come out with friends and enjoy a glass of wine, cheese trays and, of course, live music. Its vibrant outdoor setting makes it fun for experiencing different wines and meeting new people.
6. Downtown Farmer's Market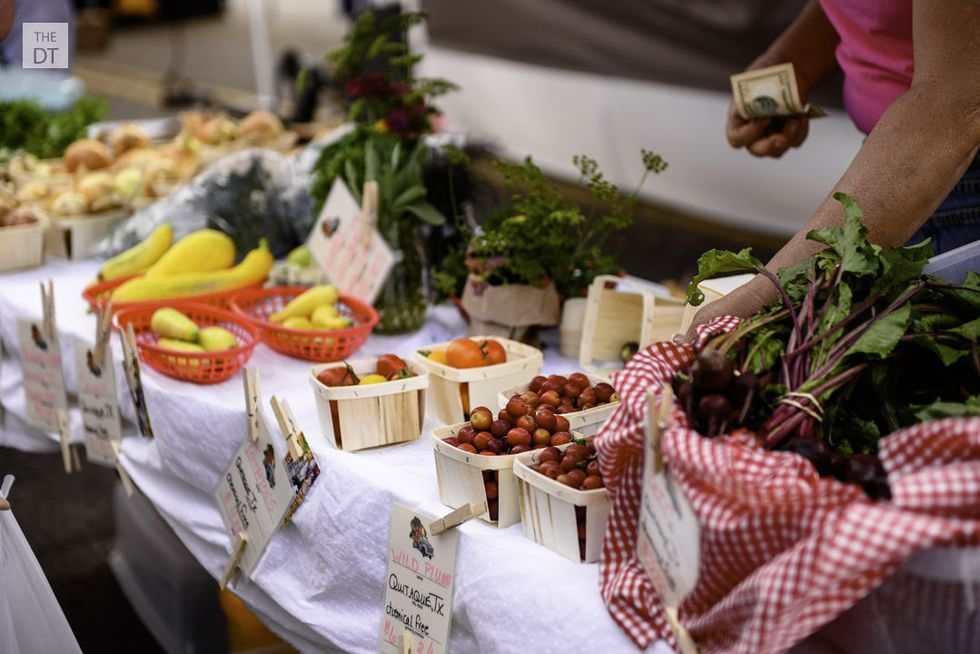 While the Downtown Farmer's Market is only a summer event, it is worth the visit. With approximately four dozen vendors, you have access to the finest local produce. Every hipster's dream, right? Not only are you getting the best quality food for yourself, but you are also encouraging locally grown produce and supporting local growers.
7. Moonlight Musical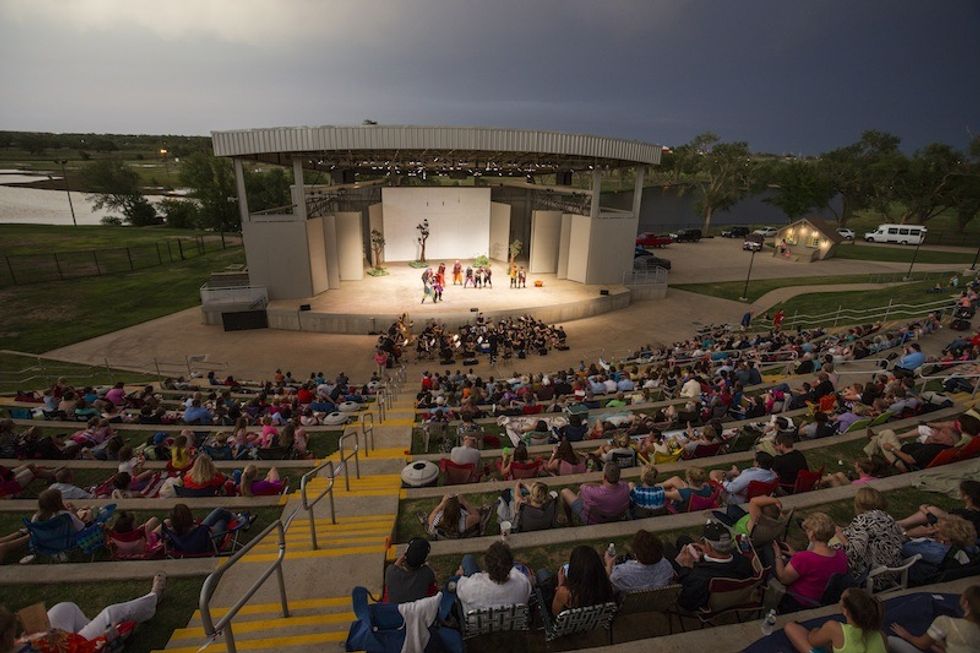 Bring your granny-style picnic blanket and set up to enjoy a moonlight musical. It is a fun place for music enthusiasts, as well as those just looking for a new experience. Everything from "Sister Act," "Shrek," "Peter Pan" and "Annie," you are sure to find something you like!
8. Singer Songwriter Night at The Blue Light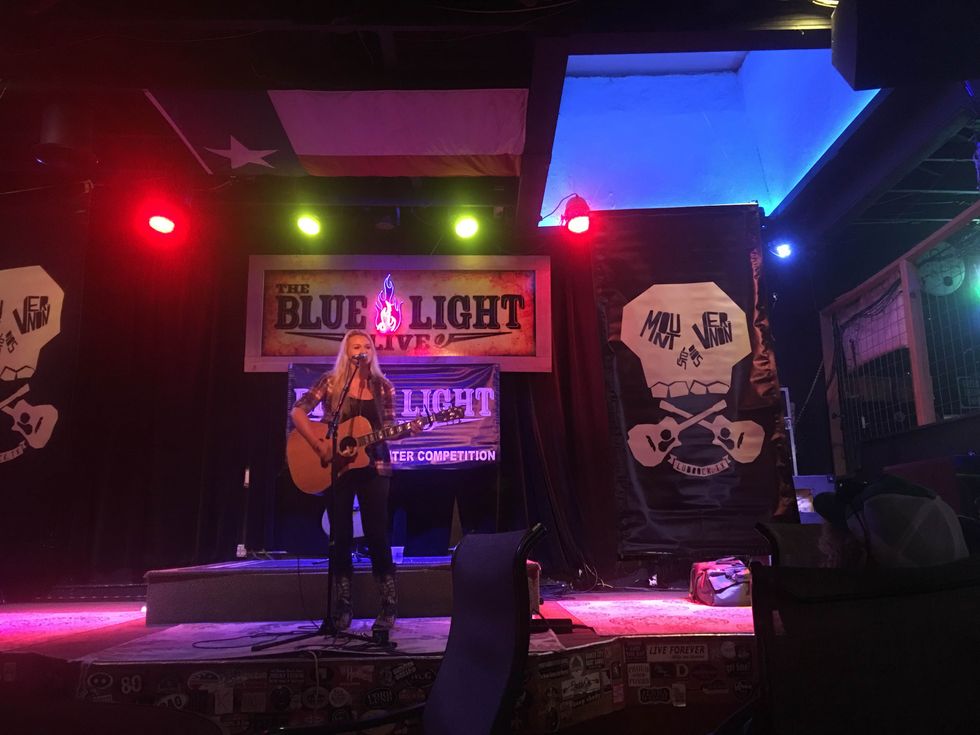 Every Monday night come by to see local artists perform original songs and to support your local musicians at this modern establishment. On any other night of the week, enjoy trendy music by popular artists from all over the country at a great price! It's a great place to just sit back with the drink of your choice and listen to some quality music.
9. CapRock Winery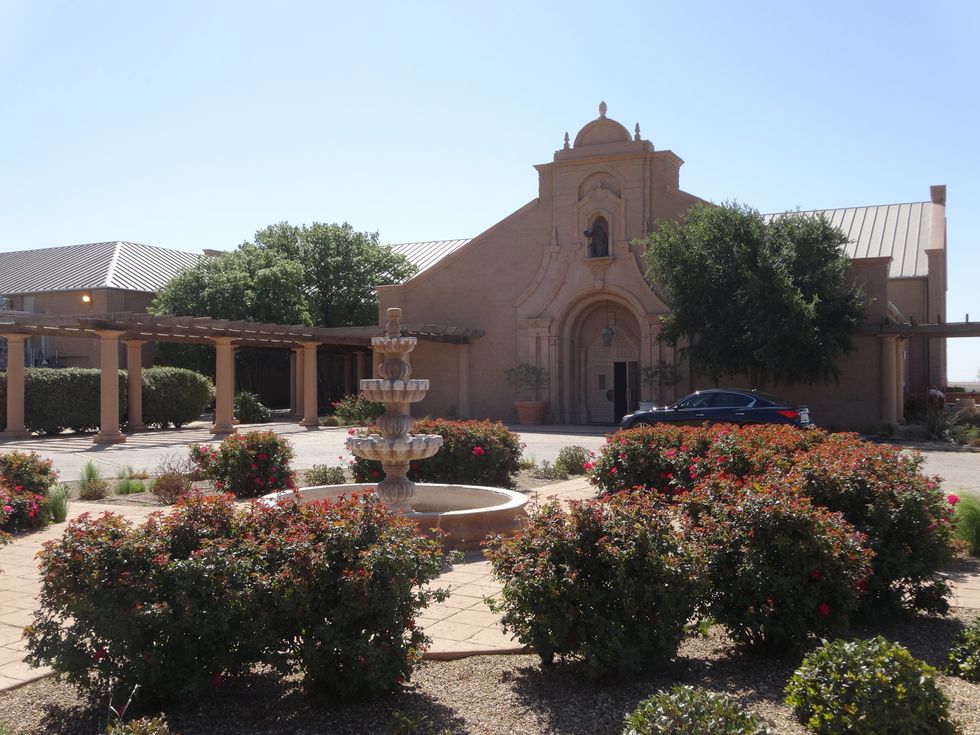 Go try some award winning wine at the CapRock Winery. With its beautiful scenery and exceptional wine selection, it's sure to be a true Texas wine tasting experience. They give winery tours and even private pourings if you are really looking to splurge.
10. Holly Hop Ice Cream Shoppe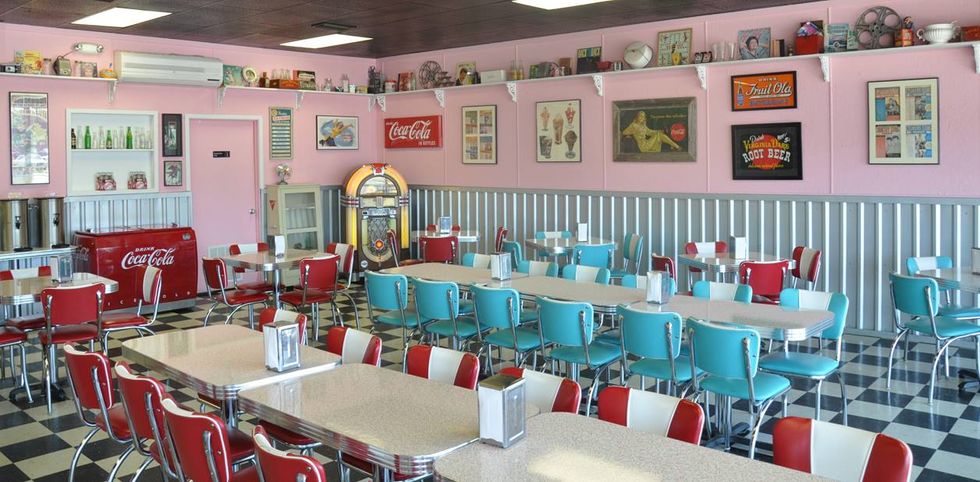 This must-see place in Lubbock is a vintage style ice cream shop that steps back into the 1950s. With delicious ice cream flavors and a fun retro environment, it's a unique place to treat yourself on a hot summer day.
11. Cactus Theater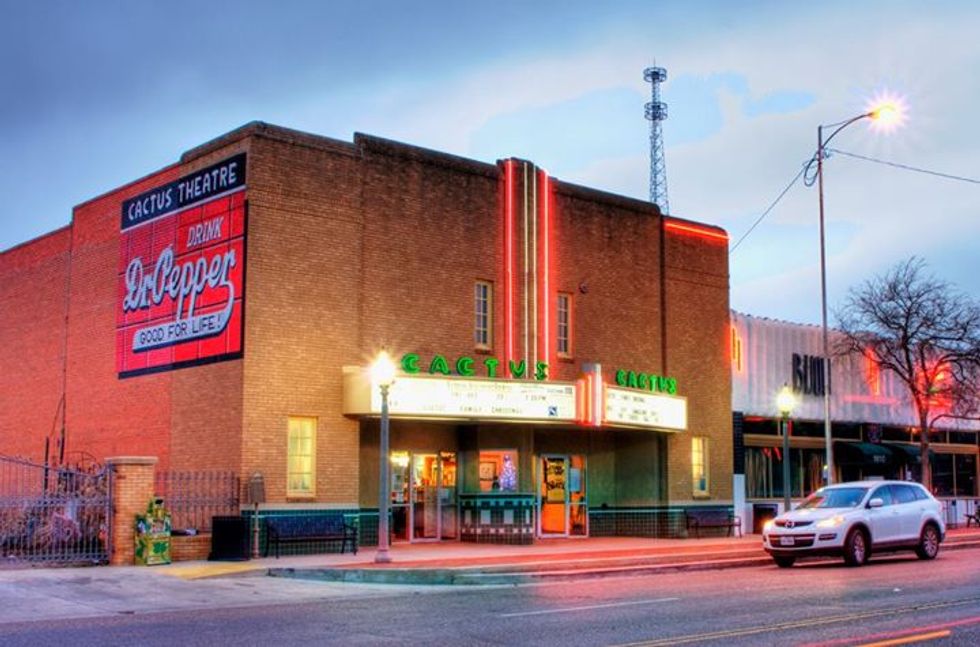 The Cactus Theater is a place where you can catch live shows of musical productions and theatrical plays. It's a great place to go and listen to the fine local talent at a reasonable price. There is always a pleasant atmosphere, and, of course, great entertainment, so make sure to stop on by.
12. Night Hike at Lubbock Lake Landmark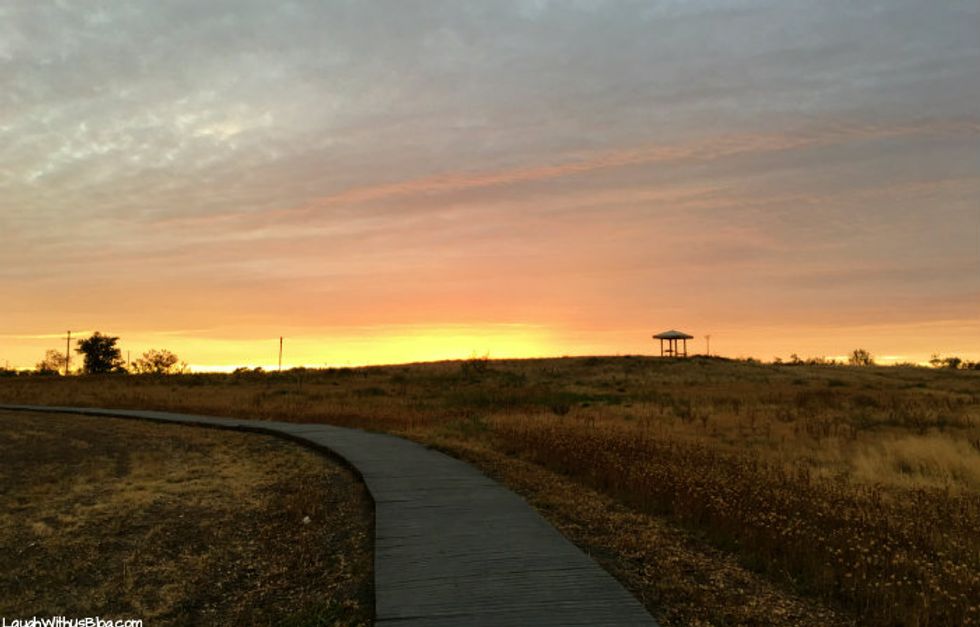 Looking for a hike? Go on a night hike at the Lubbock Lake Landmark. Experience starry nights and Texas wildlife on this three-mile trail. It is free to go on, and you never know what you might find!
13. The Roof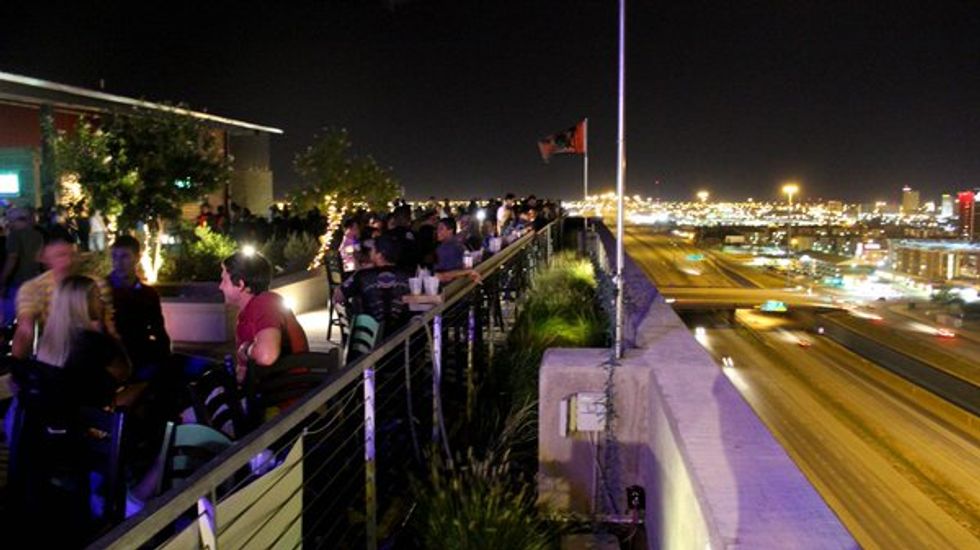 If you want to get a great view of the city of Lubbock, definitely check out The Roof. The roof is an indoor/outdoor cocktail bar that is a very popular night life spot. From here, you can get a spectacular view of the Texas Tech Stadium, so it's a fun place to catch a drink and watch the game if it's that time of the year.
14. Buddy Holly Center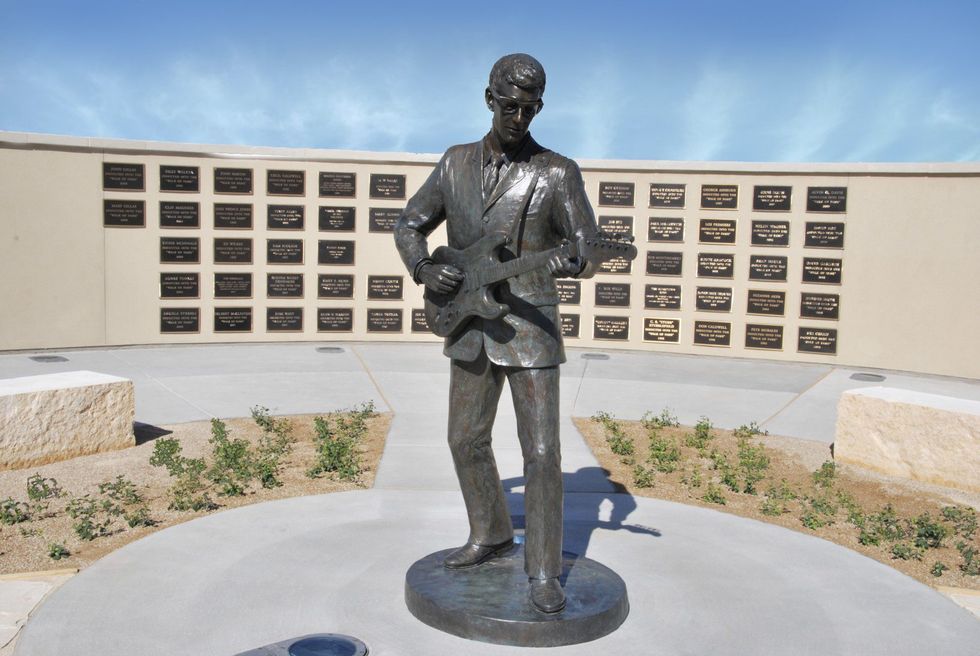 A local legend was born right here in Lubbock, Texas. Buddy Holly is a huge deal in this neck of the woods and the acclaimed Buddy Holly Center, located in downtown Lubbock, is a must see for any Rock & Roll lover. In addition, he even has his own Summer Showcase every year that offers live music of every genre and numerous food trucks on location. The best part is admission is free!
15. Joyland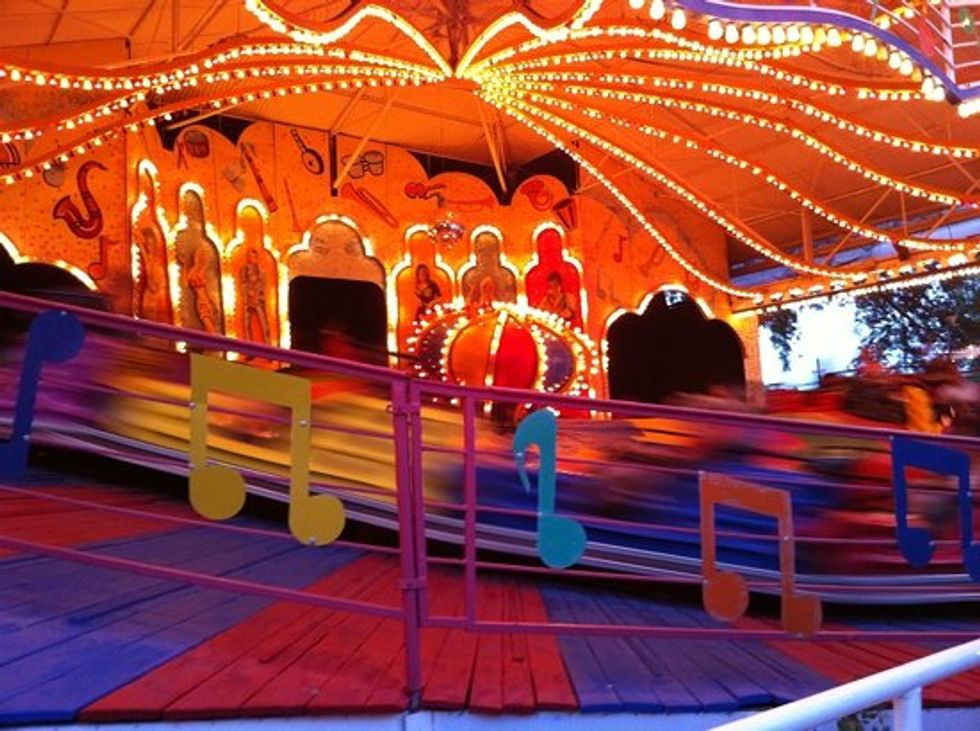 Joyland is a fun, family owned amusement park located on the outskirts of Lubbock. It's a cute place to take photos and just enjoy a day filled with laughter and friends. With a combination of thrill rides and water rides, it's a definite go-to spot for the summer. For being local, it's a great place.
16. At'l Do Farms Corn Maize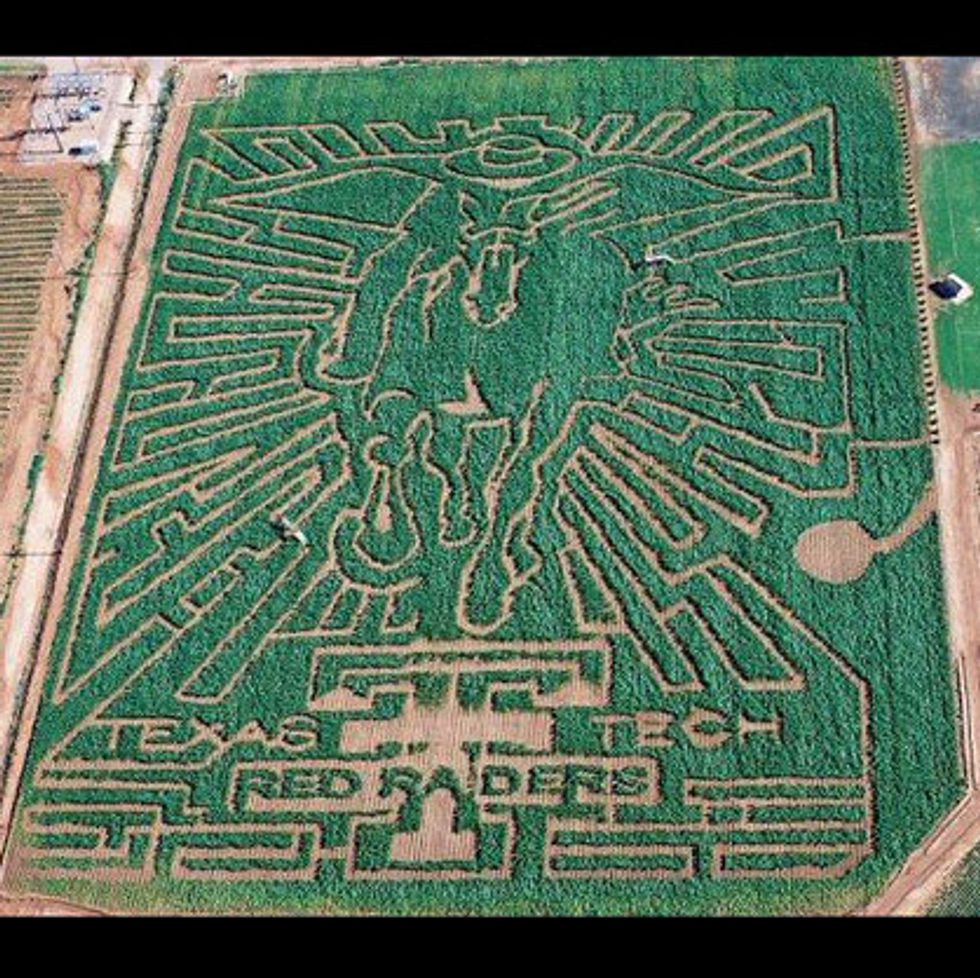 Although not directly in Lubbock, the maze is about 15 minutes outside of Lubbock and is definitely worth the drive. It's a great place to get in those cute, fall, pumpkin patch pictures and enjoy a nice old fashioned hay ride. Their complex maze is a fun activity to do with friends, and it's always a different theme each year. Make sure to get some roasted corn while you're there, and take lots of pictures!
17. Buffalo Springs Lake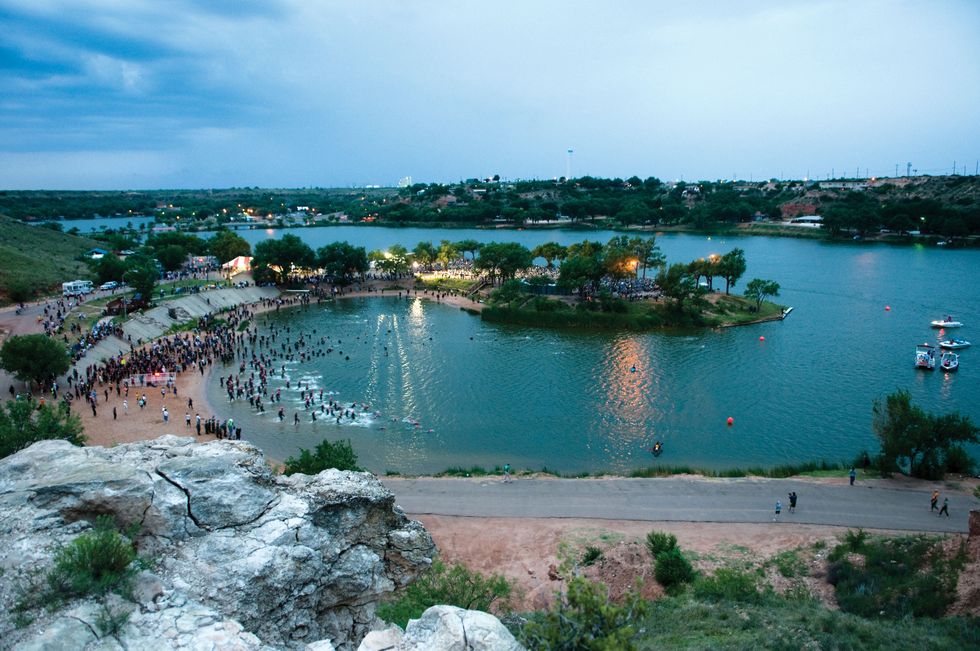 If you are looking to just kick back and have some outdoor fun with friends, Buffalo Springs Lake is the place to be. There is plenty of room for camping, boating, fishing and cooking for those nice Lubbock days. Enjoy the lake, relaxing trails and most importantly Mother Nature.
Are you ready to visit Lubbock yet?