Periods suck. Period. Not only are tampons and pads expensive because of the "pink tax," but there's really no way to stop having periods (other than pregnancy or having a hysterectomy). On top of that, there are so many symptoms to deal with! Cramps, mood swings, acne, cravings, pain, nausea, insomnia... I could go on, but I won't. Because periods can be so hard to deal with, I've created a list of things that will make managing your period easier, more fun and hopefully more adorable!
1. A microwavable heating pad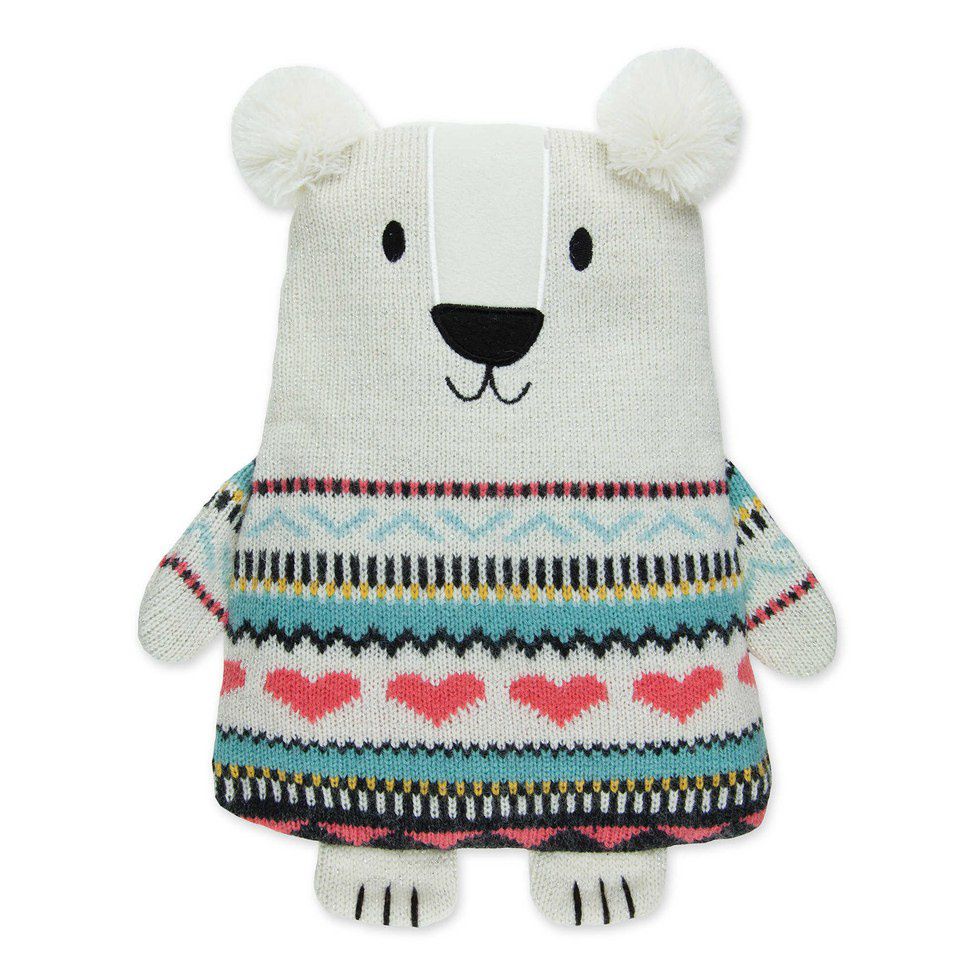 There are so many of these, but this little cozy guy (or girl) is my favorite. If you don't want to purchase one, you can follow these instructions to DIY one!
2. Chocolate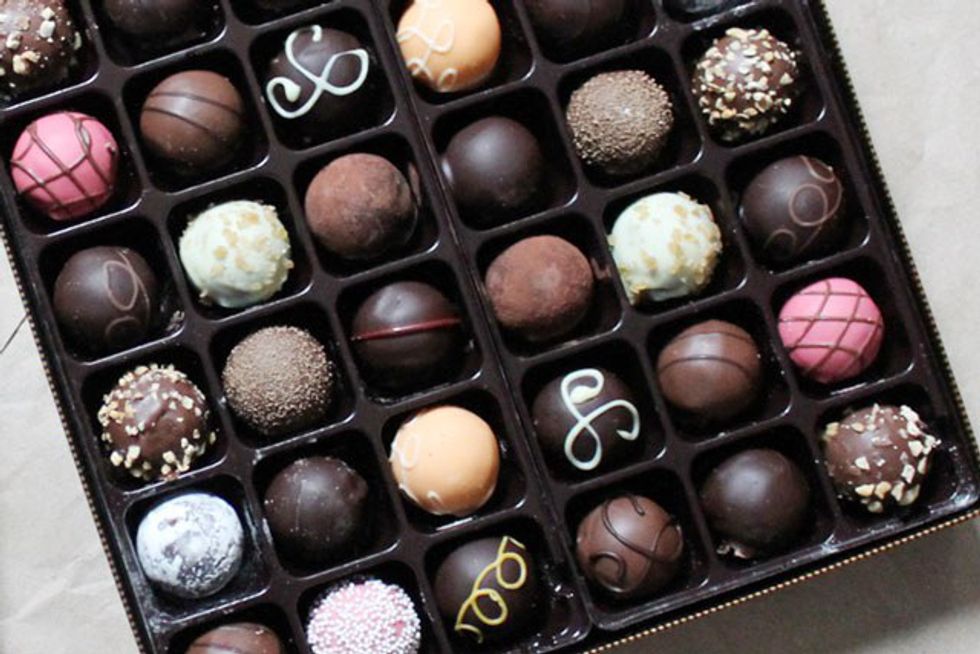 Contrary to popular belief chocolate doesn't cause acne and is actually good for period cramps! Dark chocolate has proven to be the most helpful, but let's face it, any type of chocolate helps when we aren't feeling 100 percent. The power of the internet and online shopping have even made it possible to have chocolate delivered to you each month! Chococurb is just one of the many options available, and CrateJoy has so many to choose from if Chococurb isn't exactly the one you want.
3. Snacks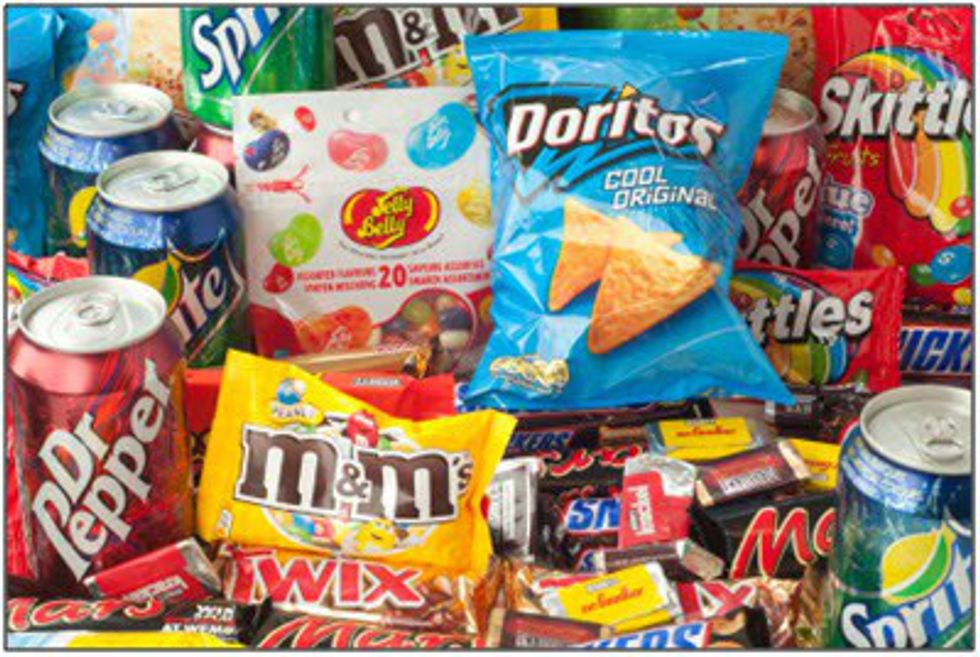 You should probably avoid these kinds of snacks during your period, but snacks of some kind are obviously necessary. Again, CrateJoy and other subscription box sites have some really amazing options!
4. Hot drinks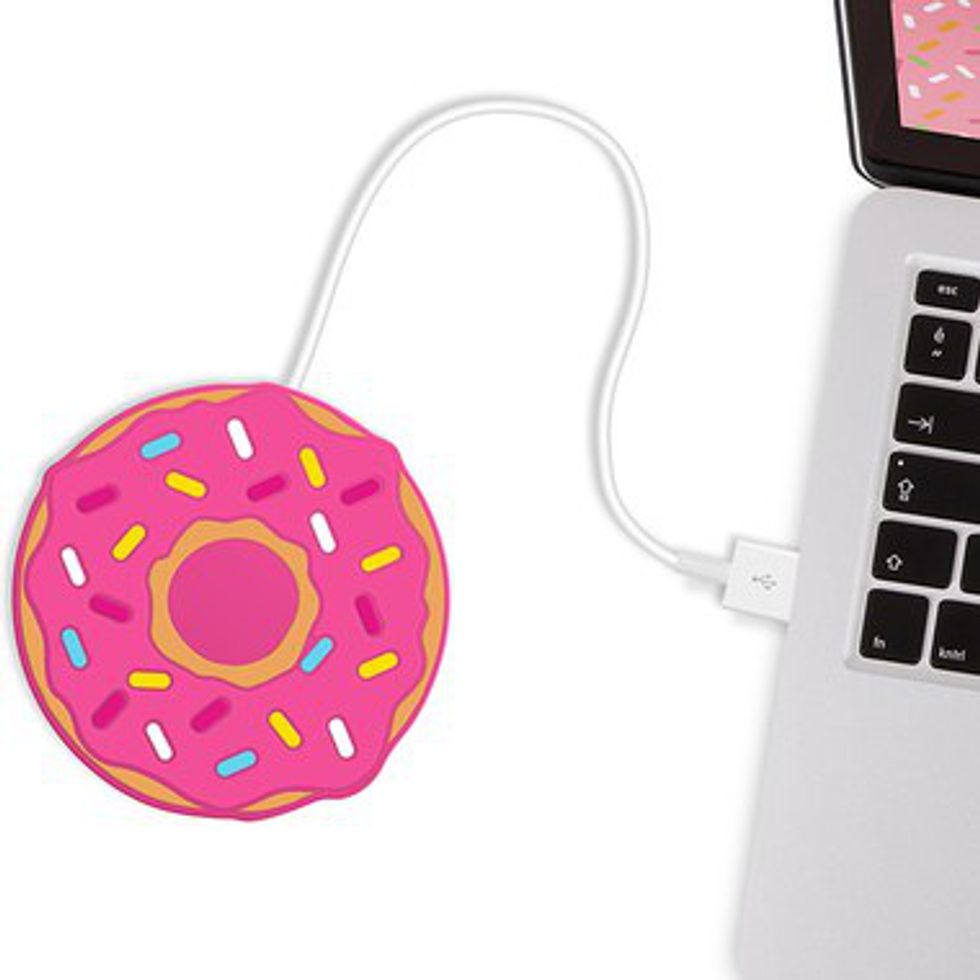 Herbal teas and other warm drinks are perfect for periods (and sick days), and everyone needs this adorable doughnut USB mug warmer.
5. A comfy pillow for napping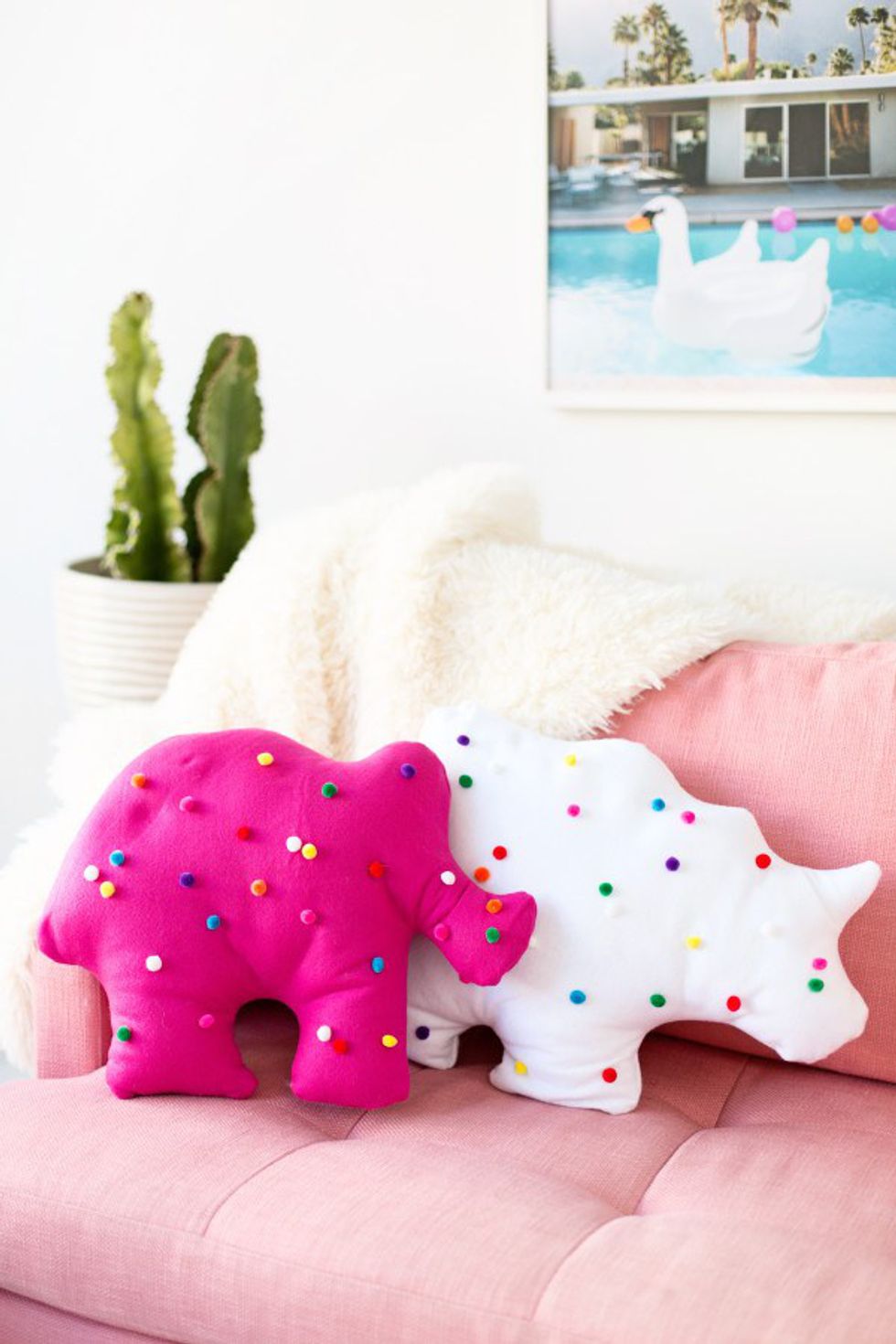 These adorable circus animal cookie pillows are such a simple and easy DIY, and they look super comfy!
6. Lavender-scented candles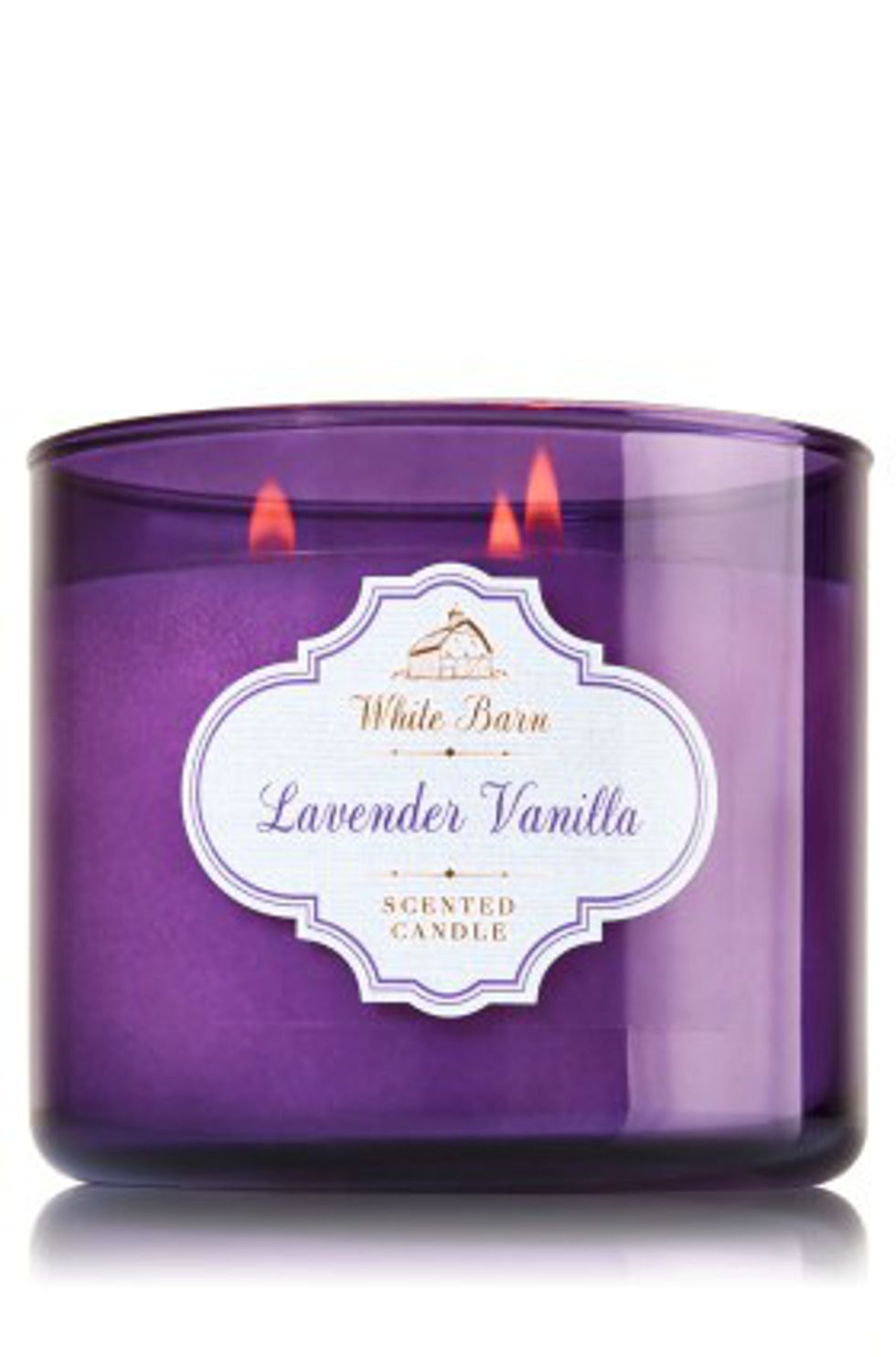 Lavender helps with relaxation, and a lavender-scented candle (or essential oil if you prefer) is completely necessary for getting plenty of rest and feeling relaxed.
7. A good book, video game or TV show to curl up with
Having a distraction from all the cramps, bloating and all the other things that happen during that time of the month can be so beneficial. Books, video games, movies and TV shows are always good options. In case you need recommendations for any of these, I've provided a small list for each:
Books: "Mr. Penumbra's 24-Hour Bookstore" by Robin Sloan, "Welcome to Night Vale" by Jeffrey Cranor and Joseph Fink (also available in podcast form), "Cinder" by Marissa Meyer
Video games: Animal Crossing: New Leaf for 3DS, any games in The Sims series and, if you don't own a gaming console, there are plenty of inexpensive, affordable games on the Steam store!
Movies and TV shows: something on Netflix (or cable)
8. A cozy blanket

Let's face it, we've all wanted to be mermaids at some point in our lives, and this blanket is probably the coziest and cutest way we can live that dream.
9. Bath products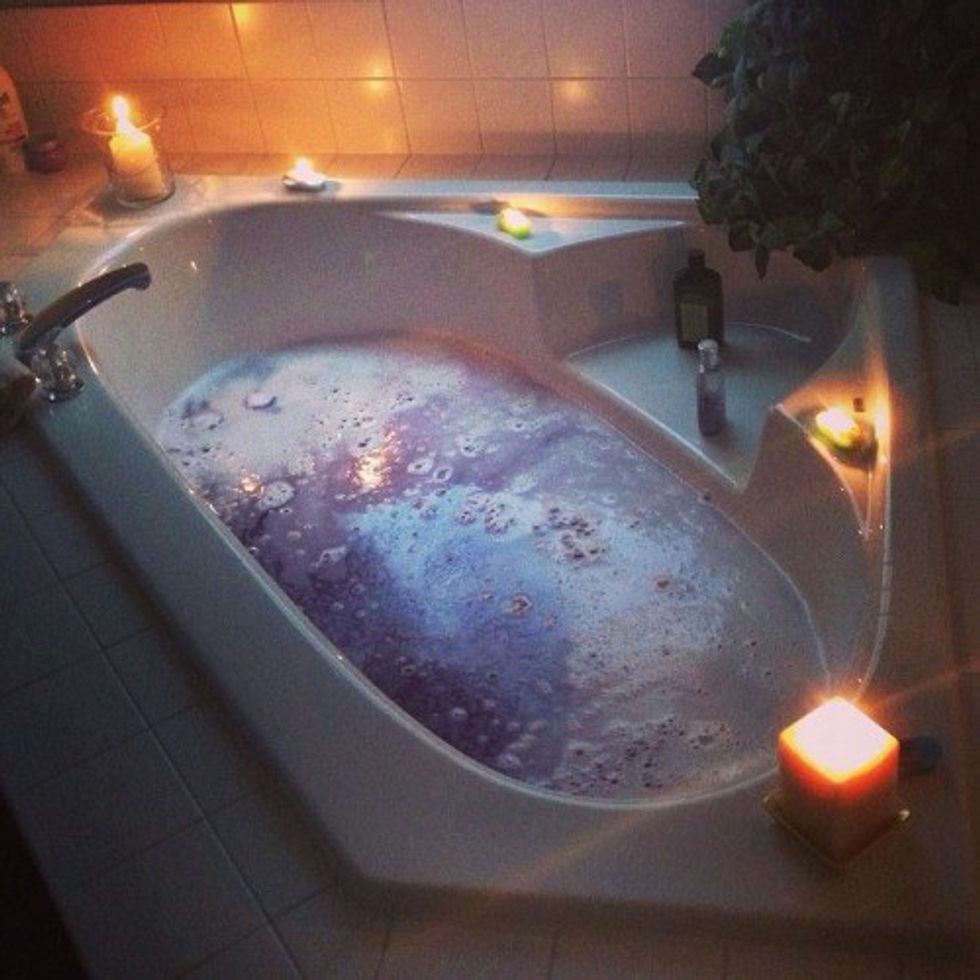 Bubble baths are a super easy way to help with cramps, the scents are perfect and they're just really lovely and relaxing, so...
10. Cozy pajamas to lounge in
Target has adorable, cozy adult onesies! There are even winter holiday-themed onesies!
11. THINX panties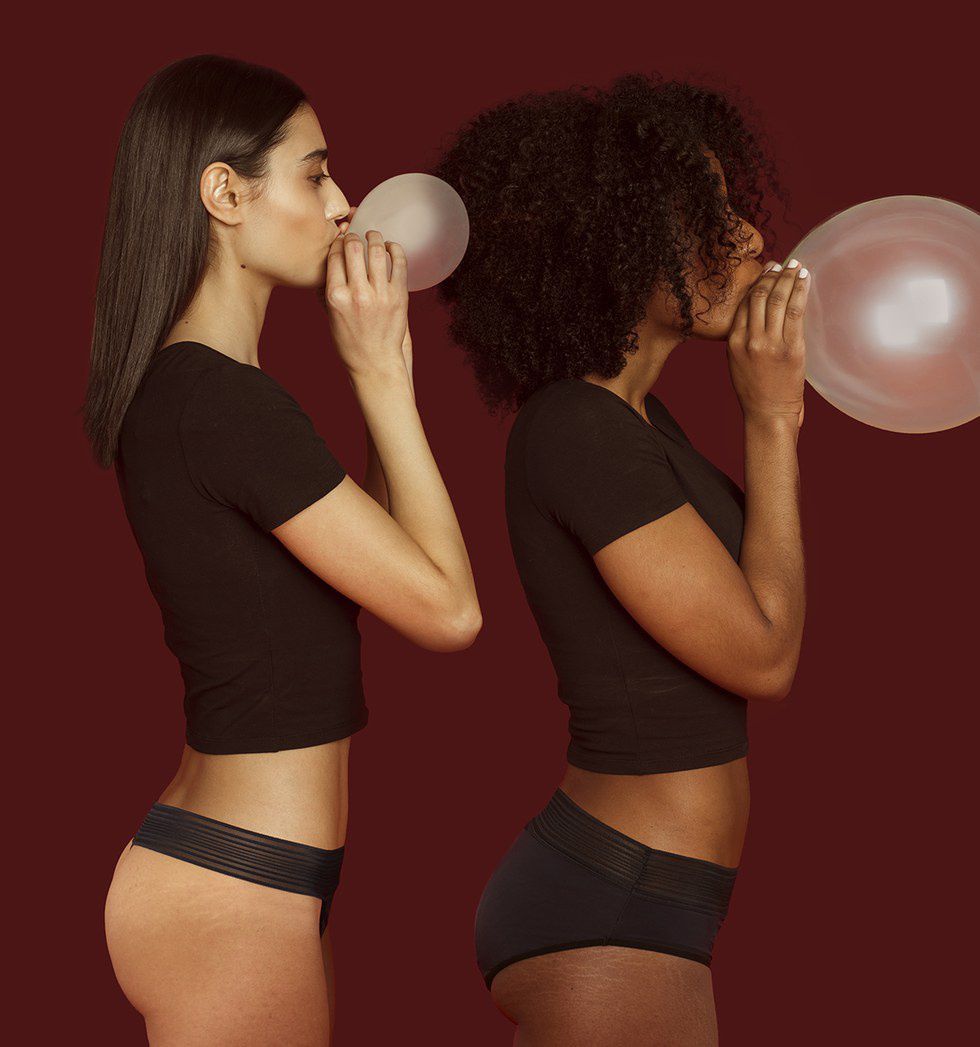 If you haven't heard of THINX underwear, they're essentially the best "period panties" ever, and I don't mean the ugly, holey panties we all wear to avoid getting blood on our nice, pretty panties. These panties can hold up to two regular tampons full of blood, so you don't even have to wear tampons or pads with them! If that's not your thing, you can always use them as backups to protect against leaks. These are basically the best things ever invented, and they're reusable!
If you have the Girl Flu, serving the Red Dot Special, experiencing, Shark Week, you're on your period or whatever you may call it, you can get through this! I know it's rough, and it sucks to deal with it every single month, but you're now fully equipped with a list of helpful items that will make your period much more bearable!