So, we are more than halfway through summer and you're still upset with yourself that you never got the "summer body" you were hoping for.
Remember in December when you had every intention of working out every day and eating right? Remember when all you wanted was to look just like those bikini models you saw taking over your Instagram feed when spring started to end? When a flat stomach, long, beach-waved hair and sun-kissed skin was your goal? Do you remember how you kept telling yourself that nothing was going to stop you from looking like one of the Victoria's Secret Angels?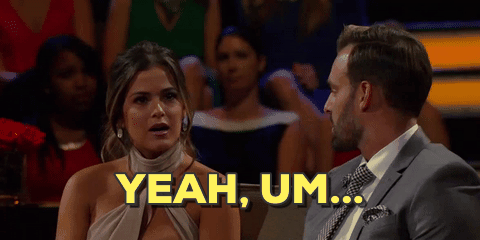 Now, here you are in the middle of the summer, still feeling self-conscious every time you go to the beach because you didn't achieve the "perfect" body you promised yourself you'd have.
Well, I'm here to tell you that you aren't the only one that's feeling like this. You are one of the thousands of girls every year who are affected by unrealistic beauty standards.
Nowadays, social media makes it so easy to compare yourself to others whenever you check your Instagram, Twitter, Facebook, etc. But what social media and other advertisements fail to share is their use of Photoshop on their models.
Yes, it is possible for any woman to have a tiny hourglass waist, absolutely no cellulite, flawless skin and breasts that seem to defy gravity.. as long as they know how to use Photoshop!
But here's the truth: you aren't some print in a magazine or a photo on someone's news feed, you are a real living and breathing woman.
You aren't some model who has a workout regimen that was designed for them every single day, or a professional dietitian that plans out every meal for you. You don't have a job that requires you to meet the beauty industry's "ideal body proportions."
You are a student, a mother, a businesswoman, a writer, a baker or whatever your heart is calling you to do.
You're a student who likes to snack on warm, gooey chocolate chip cookies that you baked with your closest friends.
You're a mother who enjoys trying new dessert recipes with your kids.
You're a businesswoman who grabs a glazed doughnut and coffee from your favorite breakfast spot before rushing to your first meeting of the day.
You're a writer who sits in coffee shops, sipping on caramel macchiatos with extra whipped cream and nibbles on a toasted cinnamon scone while trying to defeat your writer's block.
You're a baker who loves food and loves the fact that you get to surround yourself with (and, of course, taste) the sweet treats that you made fresh that day.
You're a woman who lives life and enjoys the taste of chocolate, the warmth of friends and the feeling of being full with your favorite treats.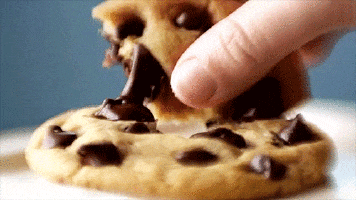 I'm not trying to say that you shouldn't be conscious of what you eat. What I'm trying to say is that when you have the chance to grab a warm, homemade cookie or when you get your favorite cake for your birthday, don't feel bad for enjoying it too much!
Life is too short to always worry about calories and macros every single day.
So just remember: not everyone was made to be a size 0, and most people aren't.
Let me tell you how to get a bikini body. Get a bikini, put it on and smile, because you are beautiful.