Graduation day: the day where you and your class line up in caps and gowns to take turns walking across the stage to receive a diploma, the piece of paper that validates that the last four years of your life meant something. It is a day for friends and family to come out and support you and be there while you take that monumental step. It is a day for them to see how far you've come and what you've accomplished.
But it is also a day for you.
---
Before
When I first decided that I did not want to attend my graduation ceremony, it was the very beginning of senior year. It was just a thought in my head, one that I knew I would probably forget about or ignore all together.
There were a lot of reasons behind my mindset, all of them personal. To start, I hadn't gone to middle school with any of the people I would be graduating with. My graduating class didn't mean a whole lot to me as a whole. All of my best friends had moved to different schools or had graduated already, so there wouldn't be anybody there to squeal with me in the end over how excited we were to be out of high school. There were more reasons, but those were the ones that readily came to my mind every time I had to explain to an astonished peer that I wouldn't be at the ceremony with them. My school didn't really make graduation feel special either - they cranked out 620 students and all of the speeches in an hour and a half.
As time passed and it got closer to graduation, I started to really think about the topic. I asked myself if I would regret it, if it was worth it. Yeah it would suck having to go to the practice and then sit through an hour and a half, but was it worth the regret I may later feel in life? As I sat processing these thoughts over the months leading up to graduation, it hit me that it didn't matter to me. It was just a ceremony. I would be getting my diploma and graduating, regardless of where I was during the time of the actual graduation.
---
During
While 619 of my peers were sitting in chairs waiting for their names to be called on June 14, I was dancing in front of Cinderella's castle in Disney World having the time of my life. I threw my cap in the air, moved my tassel and smiled for pictures, just like I would have if I had been at the real ceremony. My friend sent me pictures of my name in the booklet they passed out, and told me when I had technically "graduated," trying to make me feel like I was there. I realized that she didn't have to though, because it didn't matter to me. I was perfectly happy right where I was. I didn't feel regret waking up that morning and glancing at my cap, registering in my mind what day it was. I didn't feel regret while reading her text messages. I didn't feel regret seeing all of the pictures posted on social media an hour later.
For me, realizing I didn't care was a breathe of relief. The whole time I had been sitting on edge, nervous that I would regret my decision. Realizing I didn't made me happy, and certain I had made the right choice.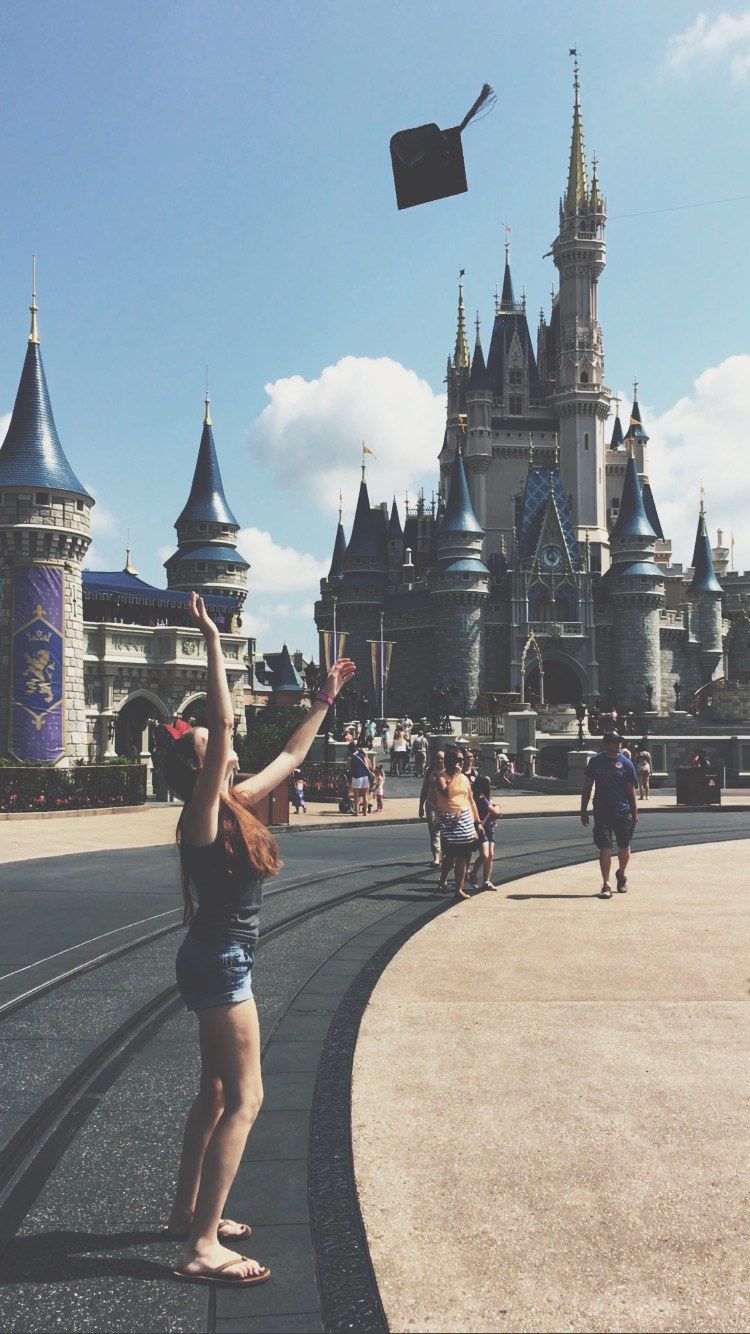 ---
After
I would be lying if I said that before graduation, I didn't think I would regret missing it. So I have been pleasantly surprised with the fact that I don't regret skipping graduation. I saw all the pictures on social media the day of and for weeks after, and still didn't feel any type of remorse. I was able to go to the school and pick up my diploma, which officially stated in writing that I, Alexis Gold, had in fact graduated. Maybe one day down the road I will look back on high school and feel some type of regret, but for now, I am happy with my decision.
---
Skipping graduation is an extremely personal choice. For me, one of the hardest parts was getting past the guilt trips from family, friends and teachers. Everyone told me I would regret it, and it was not a smart choice. If you are thinking about skipping your graduation ceremony, take into consideration every aspect, and think for a long time about it. You may decide it is not for you, but it also may be!