Nick Viall, known as the famous "Bachelor" runner-up and even seen as a bachelor villain in previous seasons, is, as Chris Harrison would say, the "most controversial bachelor yet;" the guy all bachelor fans love to hate or hate to love. But to Waukesha and Milwaukee, WI citizens, Nick is a pretty cool guy, and we're pretty proud to claim him as one of our own. Why, you ask? Let us count the reasons...

Nick is goofy
Nick has some pretty unique humor as we have seen from the past seasons. He likes to throw in side comments, which are not only funny but brutally honest in a playful way. He has also put a trademark on his T-rex dinosaur dance, walk or whatever it is but it for sure showcases the playful side of him that most people overlook. It makes us proud that the bachelor is finally someone who isn't so serious, and he shares something in common with us, a midwest accent!
He is extremely honest
Coming into Nick's own season of the "Bachelor" he had a visitor from his past, Liz, who held one of his dirty little secrets. The two had a previous relationship in which the other women were unaware of. Early on Nick knew it was wrong to hide this from the women, so he chose to tell them. This connection between Nick and Liz could have been kept completely private, yet he chose to be completely honest about it and not hide anything from the other women.
Keep it one hunna, Nick, this is why we love you.
He's a family man
Nick constantly reminds the ladies and his fans that he comes from a big family with many siblings. His social media accounts are filled with pictures spreading the love for his family and Snapchat videos of him with small children, which is aways adorable. And, it also shows immediate husband material.
He is very charming
Nick does not only have the looks, but he has it all. There must be something beyond his ever-so-tight skinny jeans that makes him irresistible. The way he can work a suit is also incredible! Nick has shown how charming he really is with his brain. He is wise beyond any previous bachelor. Sometimes he is so smooth that I don't even know what he is saying. He mentions his love for psychology which is a difficult subject; he also studied at UWM, which makes us Milwaukee folks very proud.
He is a great friend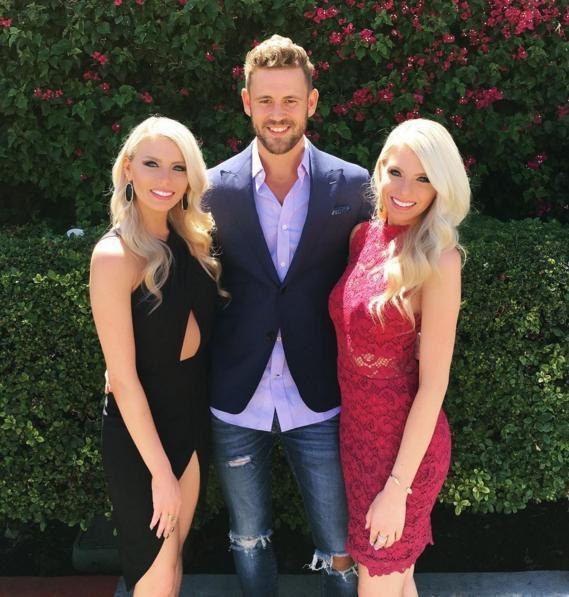 On "Bachelor in Paradise," Nick did not find love; however, he did find a lot of new friendships. Multiple women confined in Nick as almost a relationship counselor. The Ferguson twins became his BFFs, showing that he is a friendly guy and proving that other seasons have it all wrong. Watching this season, I was actually jealous of their friendship. I only wish I had a guy friend that close to me.

He's athletic and proud
Not gonna lie when I watched Nick in this past episode I thought he was wearing his Waukesha North High School track uniform. He wasn't shy to mention that he participated in sports all throughout high school and college, which is not only attractive but impressive.
SEE ALSO: The Bachelor Workout Is Finally Here
He's real AF
In past seasons he's shown that he definitely is not afraid to speak his mind, not to mention the awkward moment after the final rose at the end of the first round of the "Bachelorette" when he called Andi out with their fantasy suit situation. However, I applaud him for this, a man just trying to get some closure.
Nick also had to deal with the wrath of two bullies, Josh on Andi's season and Sean on Kaitlyn's season. Both men were not too fond of him, but I believe it's because they were jealous of his relationship with the women. Nick handled the situation like a man and chose to not let the men get in the way of his relationship with the women, proving he doesn't deal with anyone's crap and that he is real AF!
On a sweeter note, on his date on the most recent episode, Nick poured his heart out to Vanessa and even ended up in tears of joy expressing his feelings for her, and on the first date! Nick may have been seen as wanting certain things from the women this season, but a man who cries to you is definitely a man who cares for you, and if that doesn't show he isn't looking for a wife then I don't know what does. He even kissed her after she puked from motion sickness, which was super cute.
And what makes us most proud… Nick is proud of where he came from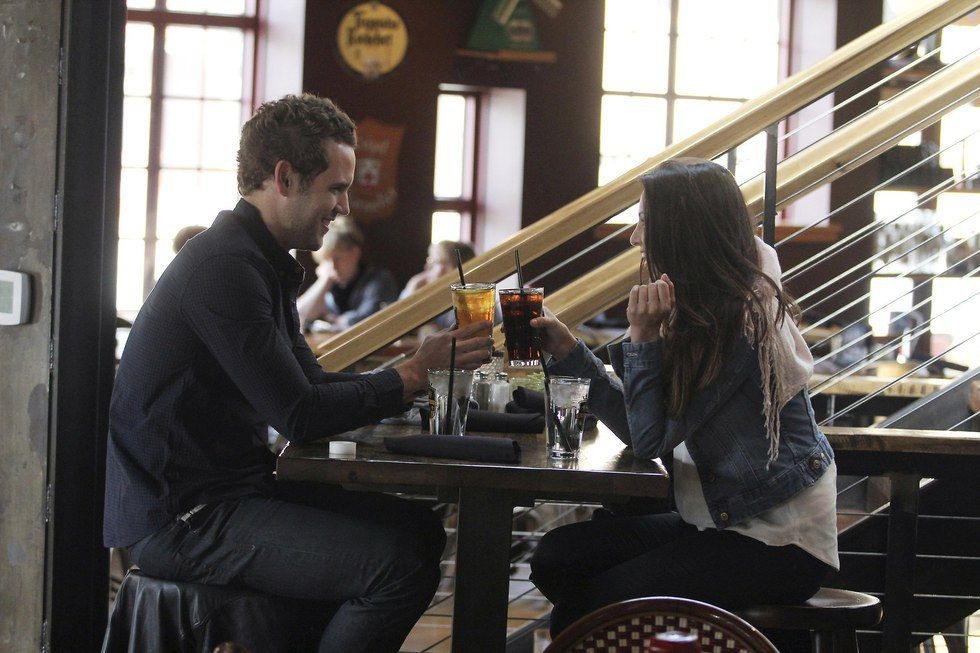 Finally, someone is from Waukesha to showcase the greatness of this small Wisconsin town. Spoiler, Nick takes some of the lucky final women home to Waukesha where he takes them on dates downtown, including a Waukesha favorite coffee shop, The Steaming Cup, and another sweet date at Waukesha's Skateland. Although Skateland hosts no one but middle schoolers now, it is sweet that Nick took one of the women to this local hangout to spark a romance like the olden days. On previous seasons, Nick also brought Andi to the Milwaukee Public Market, which is the perfect date to showcase the urban city of Milwaukee and a taste of some of the best food and drinks in the city. He also mentions he attended high school in Waukesha, Waukesha North, and college at the University of Wisconsin-Milwaukee. Two of the contestants are also from Wisconsin, so we may have an upcoming bachelorette from Wisco, or Nick might even find his wife-to-be from a nearby city. On his helicopter date with Danielle M from Wisconsin, they share a conversation about their love of cheese over a plate of cheese, how Wisconsin could you get?
It's always cool to see my hometown on TV, and it looks even better with Nick showing it off himself. Thanks for being a proud Wisconsinite Nick, we're proud to have you as the Bachelor!