An NFL team's identity is defined by two main things: its logo, and its uniform on game day. Ever since the NFL changed its jersey designers from Reebok to Nike, teams have decided to freshen up there look and try a new approach. While some teams were able to improve upon their old design with new jerseys and some new, updated logos (the Vikings, the Seahawks, and the Dolphins), other teams have new designs that are worse than there predecessor (the Jaguars, the Browns, and the Buccaneers).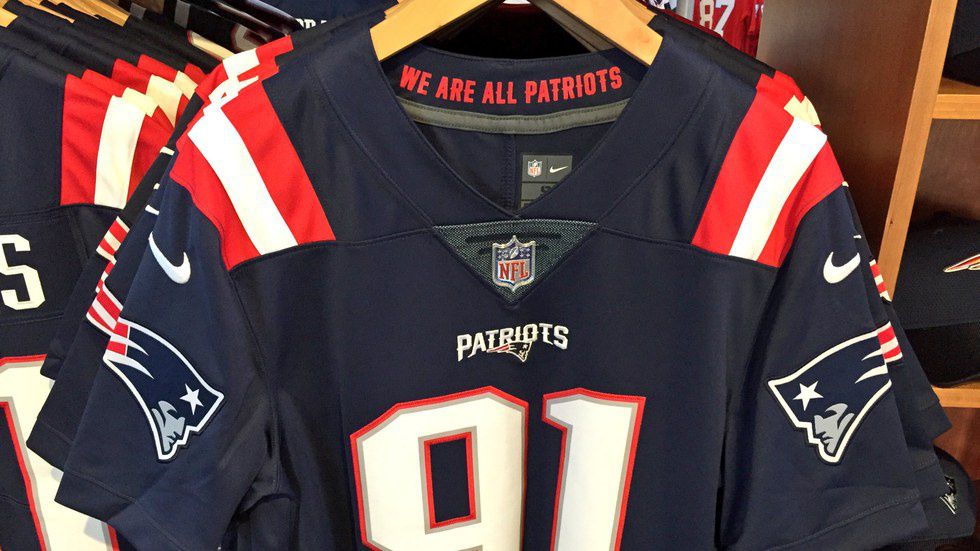 For the first time since 2003, the New England Patriots have revealed a new jersey design. With so many different jerseys today in the NFL, such as all the different alternates and throwbacks, it was only a matter of time before we saw a fourth design be added. While the Pats had slightly updated their jerseys in 2015, with a new logo on the front below the NFL crest and above the uniform number, their new look is much bolder.
The Patriots will be wearing their new uniform as part as the NFL's "Color Rush", a gimmick that began during the 2015-2016 season. In summary, certain Thursday Night Football games had teams wear more colorful jerseys, designs that had never been worn before. In the Jets v. Bills game, also known as the "Christmas" bowl due to the combination of bright green and red, those with colorblindness struggled to tell the difference between the two teams. To avoid this, six teams will wear their normal away jerseys against home teams who are wearing their Color Rush variants. While not all teams will wear them this season, all 32 teams looks for color rush were revealed by Nike today.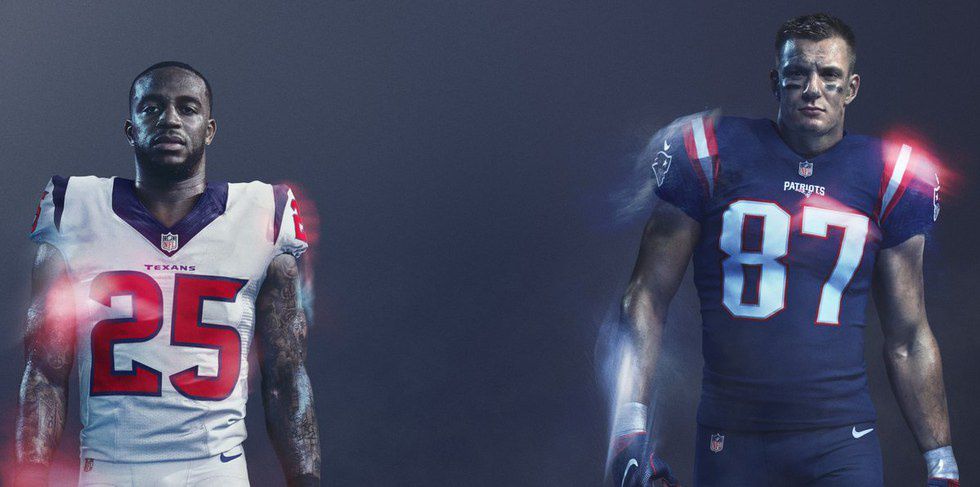 The Patriots will play the Houston Texans (who are not wearing a Color Rush uniform to avoid confusion for those who are color blind) on September 22th at home with their new digs.