There are a good number of "young" teams currently in the NBA, with fan bases that feel that the future is quite bright. These teams include, but are not limited to, the Minnesota Timberwolves and the Milwaukee Bucks. While there are other young teams, these two teams have caught the eyes of many basketball fans.
The Minnesota Timberwolves have a squad that has the potential of being extremely dangerous. With solid players like Karl Anthony-Towns and Andrew Wiggins highlighting the athleticism and youth of the team, people are excited to see what this team can offer to the league in the future. However, the team is currently not performing very well, losing a large majority of their games. The potential is sky-high for this team, as Karl Anthony-Towns, Andrew Wiggins, and Zach Lavine have shown flashes of greatness and shown that they can perform at high levels at times. However, there has been a lack of consistency for this team, and the team has not been able to produce winning results throughout this season. With a coach like Tom Thibodeau now, the expectations will be rising for this team. There is too much athleticism present on this team to go another few years without any progress whatsoever. However, with time, this team could possibly become the best team in the western conference of the NBA.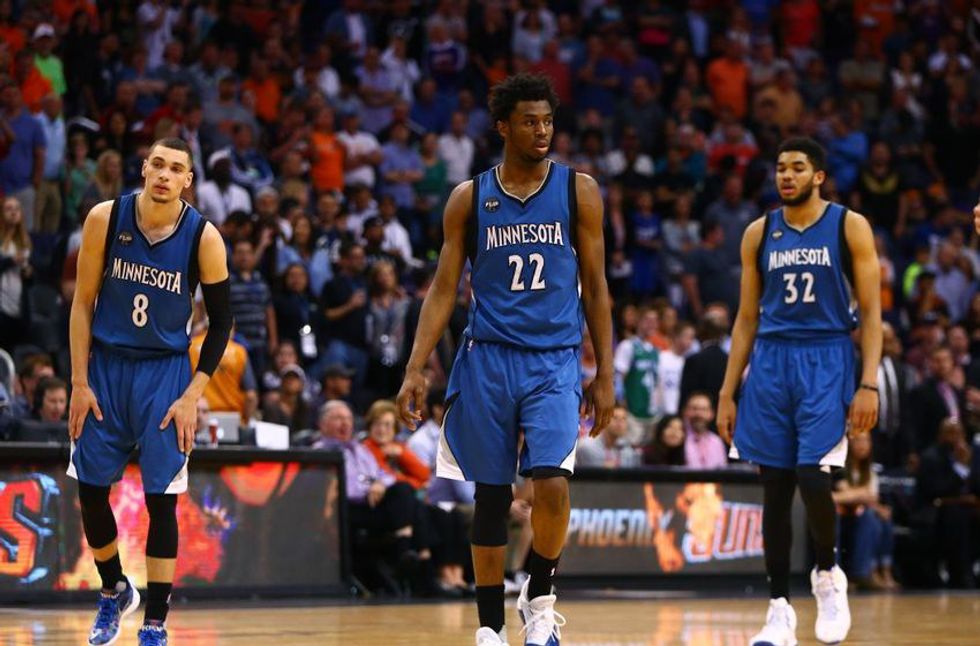 The Milwaukee Bucks, on the other hand, have a squad that has the same potential to be extremely dangerous. In fact, this year the Milwaukee Bucks currently have a winning record, and players like Giannis Antetokounmpo and Jabari Parker highlight the athleticism and youth of this team. This team's future is certainly bright, but, even this season, this team is producing terrific results. The Bucks have Jason Kidd as coach, using his current pieces brilliantly. While coach for the Brooklyn Nets, Kidd was able to manufacture a perfect game plan for the Miami Heat, a team with LeBron James, Dwayne Wade, and Chris Bosh. This game plan led to a regular season sweep of the Heat by the Nets. Currently, Kidd is the MVP for the Bucks, as he is using the incredibly ridiculous frame provided by Giannis Antetokounmpo to perfecting offensively. The expectations for this team will soon rise greatly and, therefore, this team could possibly become the best team in the eastern conference of the NBA.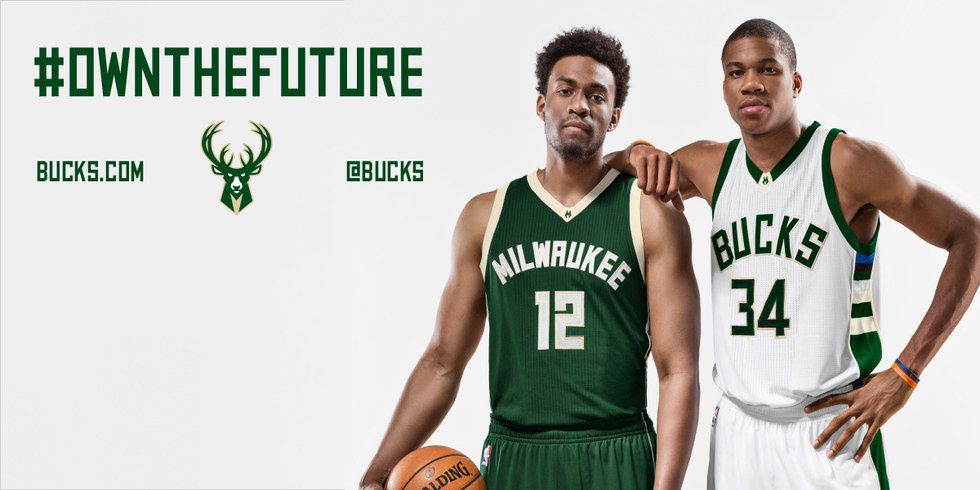 Both these teams are primed for the future currently. The potential of both teams is incredibly high. In the future, I believe that the NBA finals will be between the Milwaukee Bucks and the Minnesota Timberwolves. However, that matchup is a discussion for many, many years later