This past week, the week of September 5-11th, was National Suicide Prevention Week. Now that it is over, how do we keep the conversation going? What can we do to help those in need of treatment and how can we help break the stigma against mental health? Let me tell you about two nonprofits dedicated to this cause that I am passionate about and why it's important that we help keep the conversation going!
To Write Love on Her Arms

To Write Love on Her Arms, TWLOHA, was founded by Jamie Tworkowski in 2006. TWLOHA is dedicated to spreading hope and finding help for those suffering from addiction, self-injury and suicide. They play a huge part in the National Suicide Prevention Week's campaigns. This year's having been 'And So I Kept Living' taken from Matt Haig's book "Reason's to Stay Alive" (Which is an excellent read, by the way.) They spend 365 days a year responding to stories of pain and recovery, working events and working to stop the stigma against mental health. To Write Love on Her Arms also sells merchandise that you can buy on their website, like the shirt in the picture below, to help fund their work and spread the message.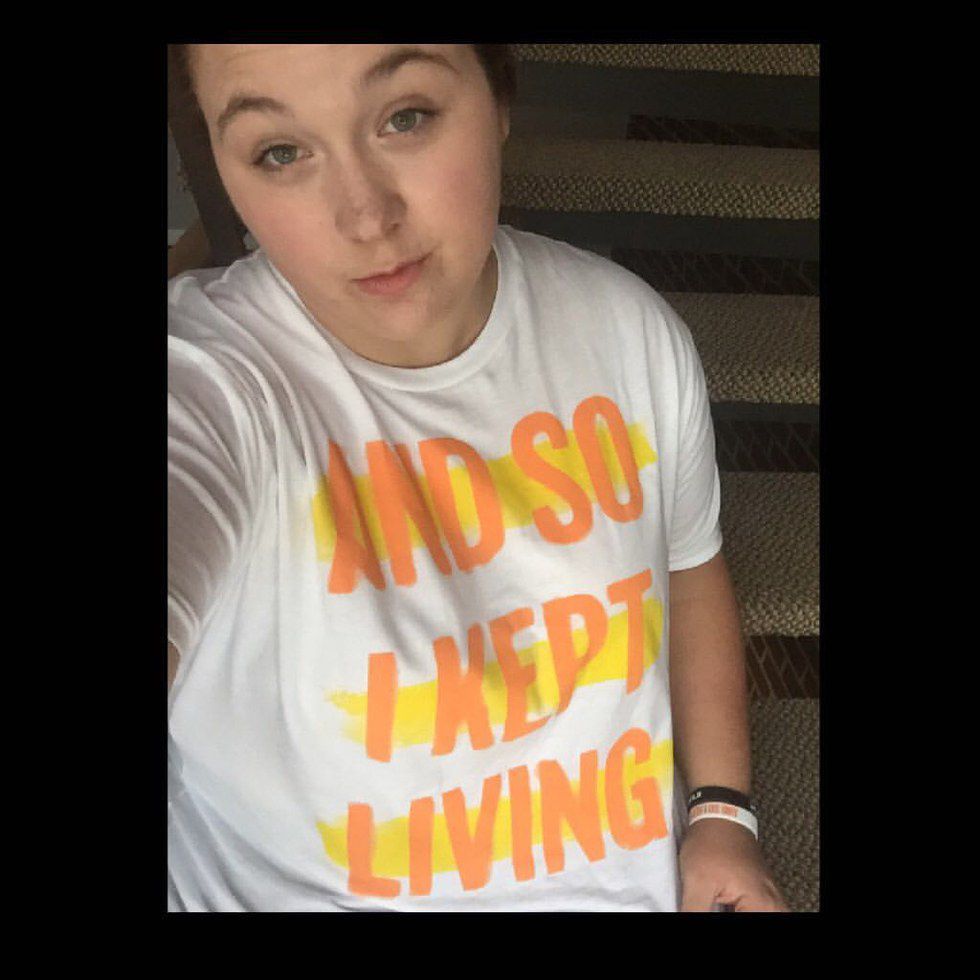 If you are interested in learning more about TWLOHA check out their website here: TWLOHA.com
Hope For The Day
Hope For The Day, HFTD, is a fairly new non-profit that was founded in 2015. HFTD is focused on suicide prevention and mental health education through self expression platforms, such as music. Their tag line is, "It's ok not to be ok, have hope." This tag line is perfect for today's society. Today in America, and all over the world, people are so mean and judgmental that people would rather pretend to be something they aren't than get the help they need. Sometimes you need to be reminded that it is okay to not be okay all the time. As Howie Day said "even the best fall down sometimes," right? To make this non-profit better, 100% of the proceeds generated from their merchandise goes directly into their suicide prevention programs and to find help for someone who needs it.
If you are interested in learning more about HFTD or their merchandise check out their website here: HFTD.org
Why is it important to keep the conversation going?
Here are some statistics gotten from HFTD.org:
. Every year suicide takes the life of 40,000+ Americans and 800,000 individuals globally
. Suicide is the second leading cause of death of people ages 15-24
. Every 13.3 minutes a life is lost to suicide
Suicide is at a 30-year high in America because people are afraid to reach out for the help they need in today's society. Together we can use our voices to spread the message that it is okay not to be okay and if you need help don't be afraid to ask. Together we can work to end the stigma surrounding suicide and mental health 365 days a year instead of only speaking up during designated days or weeks.