The biggest inspiration in my life is my Uncle Kenny. He inspires me to face every challenge in life with determination and a smile on my face just as he always did. My uncle was the life of every party. He lit up the room with his contagious smile. He was a great dancer, showing off his "Elvis leg" to everyone in the room. Uncle Kenny was a great impersonator and entertainer. Elvis, Abbott and Costello, The Three Stooges, Jerry Lewis and John Wayne were some of his favorites to imitate. He was a practical joker, always enjoying a good laugh and making others laugh as well. Uncle Kenny lived life to the fullest. He was a great bowler and he loved fishing, crabbing, and spending time at the beach with his family.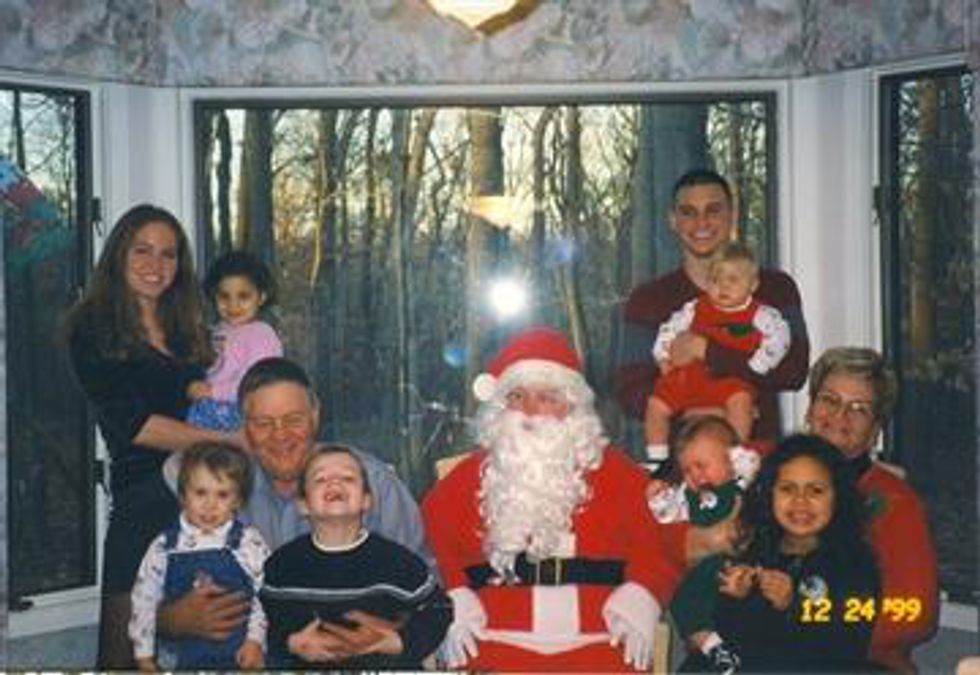 My Uncle Kenny dressed up as Santa on Christmas 1999.

One of the greatest lessons he taught me was to be a friend to everyone. Every stranger he came across instantly became his friend. He was open, kind and compassionate to every person he met. He was never judgmental. He was warm and loving to his family. It is these characteristics of his that inspire me to be the best person I can be.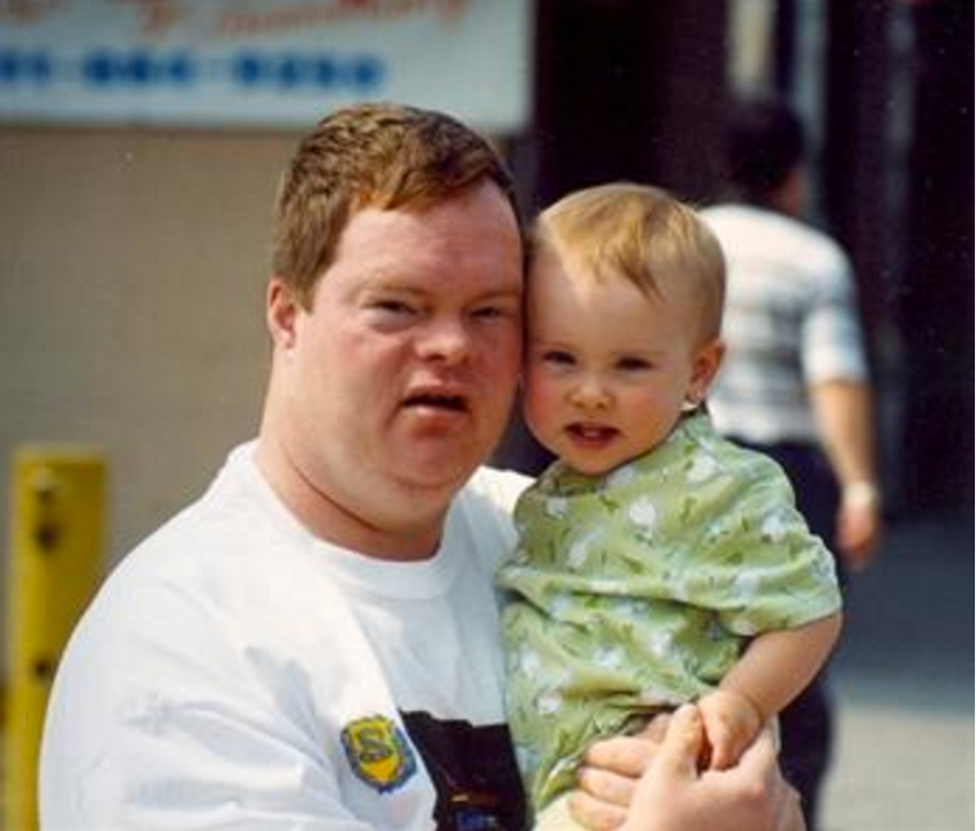 My Uncle Kenny holding me when I was about a year and a half years old. I believe this was taken at the Special Olympics.

Life was not always easy for my uncle. He was born in 1963 with Down Syndrome. Because of his disability, he encountered many physical challenges and mental limitations. Despite this, he faced every ordeal bravely and with good humor. He had a competitive spirit and became a successful Special Olympics athlete. Some of my fondest memories were watching him compete and seeing how proud he was when he won. Having the support of his family and celebrating these accomplishments with us was extremely important to him.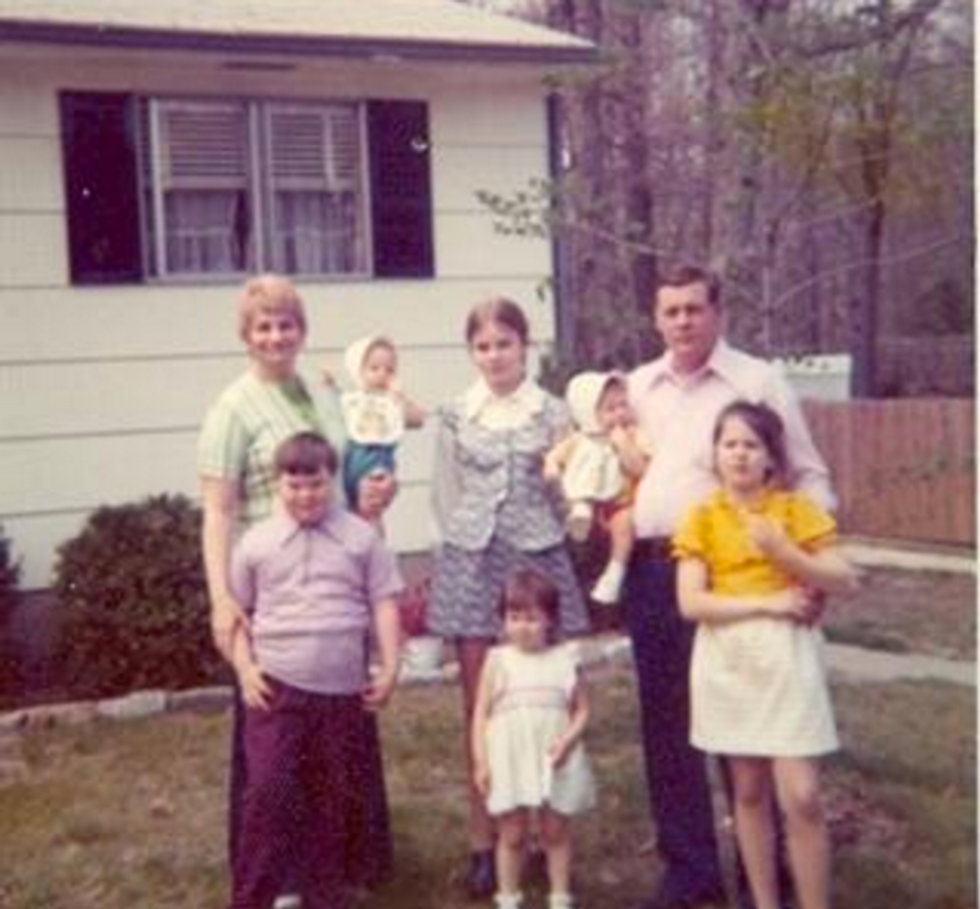 My mom's family in 1973.

Sadly, the last few years of his life were stolen by Alzheimer's disease. It was painful to watch someone you love so much forget who you are. October 29, 2008 was devastating to everyone who was blessed to have known Kenny. This was the day that my uncle became my "special" angel. He was forty-five years old. I am grateful for the time that I had with him and for the life lessons he taught me. He will be in my heart forever and he will always be my greatest inspiration.