Sports movies are typically motivational because there's an underdog who works there way to victory as a team or individually. These top ten stuck out because they not only have that motivational aspect to them, but they have the drama and tragedy behind it. They bring together races, states, and families. They are best motivational sports movies from all aspects.
1. Remember the Titans (2000)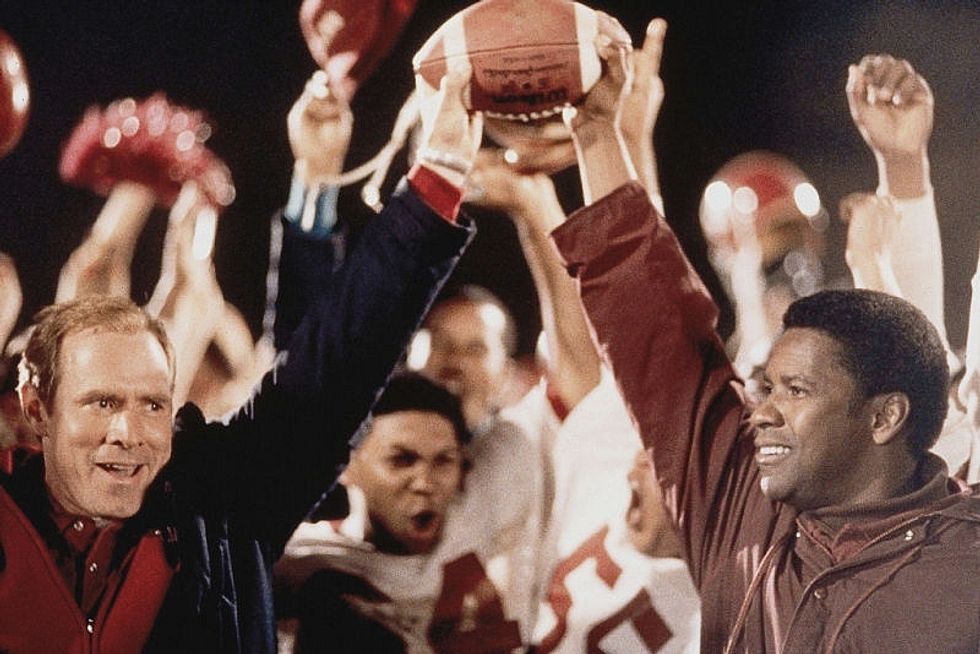 Starring Denzel Washington, Will Patton, Wood Harris, and many more (including Ryan Reynolds). Will bring you to tears when this racially integrated football team becomes united. This is my personal favorite.
2. Rocky (1976)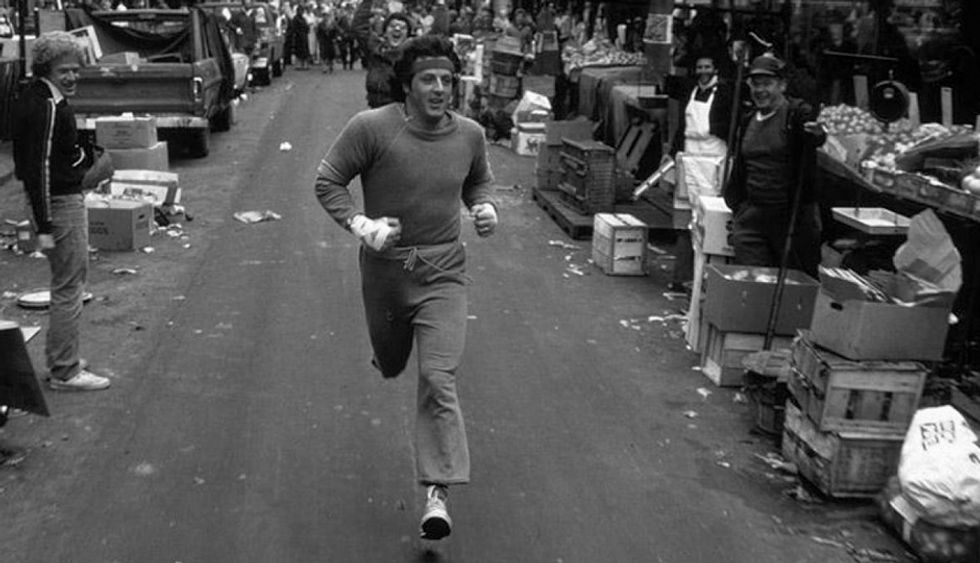 Sylvester Stallone wrote and starred in this classic boxing movie. A rare opportunity for Rocky Balboa and a chance to gain self-respect.

3. Field of Dreams (1989)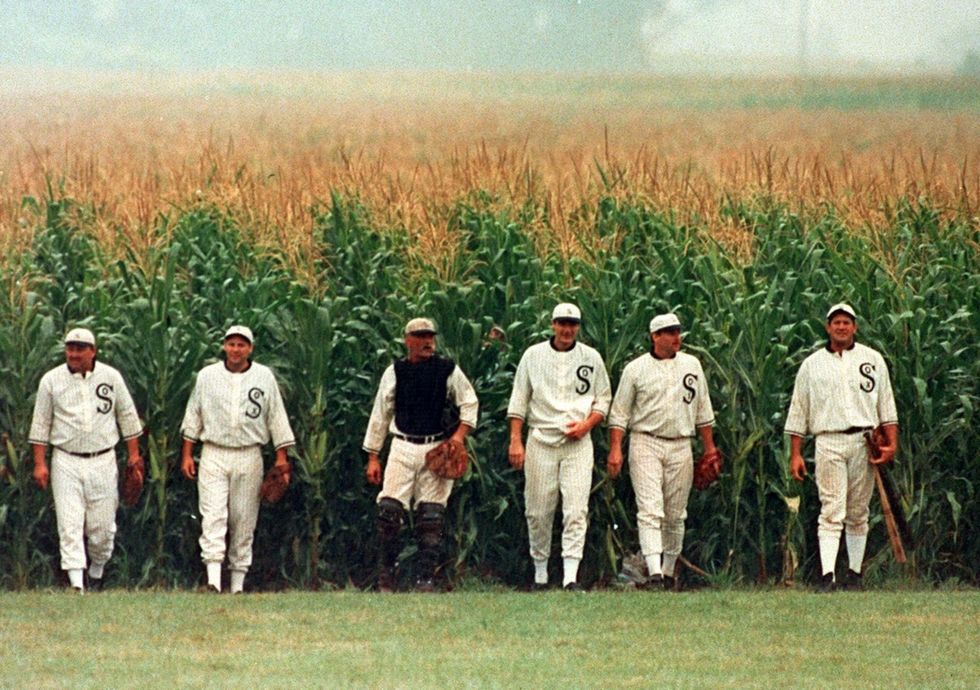 Starring Kevin Costner, James Earl Jones, Ray Liotta, etc. Set in the corn fields and baseball fields of Iowa. Some speeches in this movie will leave you speechless.
4. Glory Road (2006)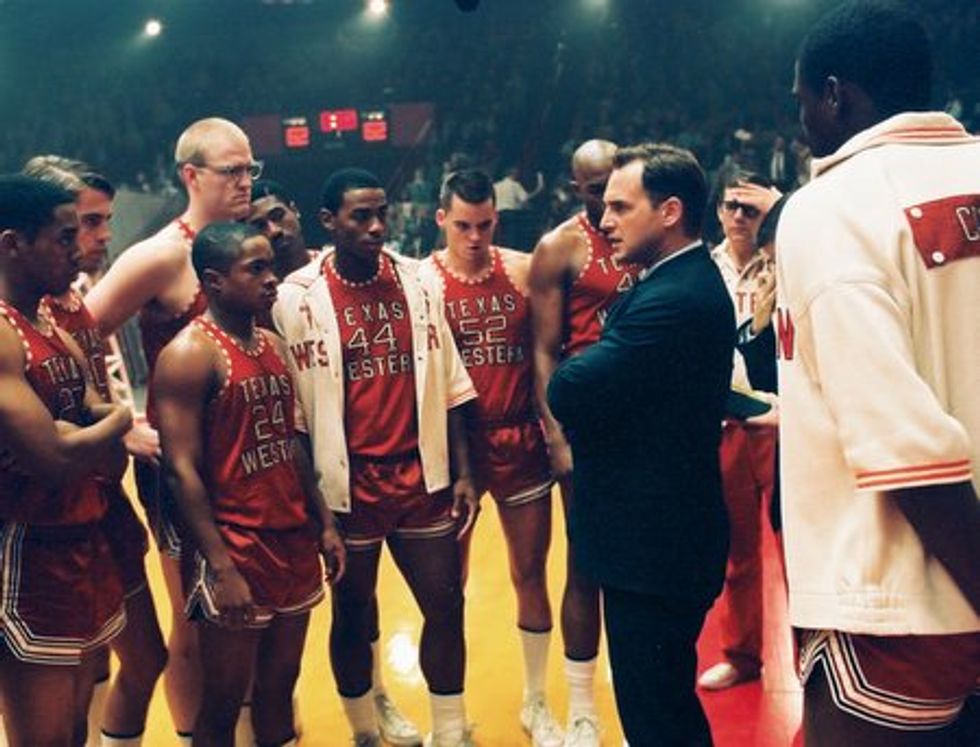 Starring Josh Lucas, Derek Luke, Austin Nichols, etc. Similar to Remember the Titans but, in basketball form. Underdog team works their way up to the top with an unfamiliar coach.
5. Miracle (2004)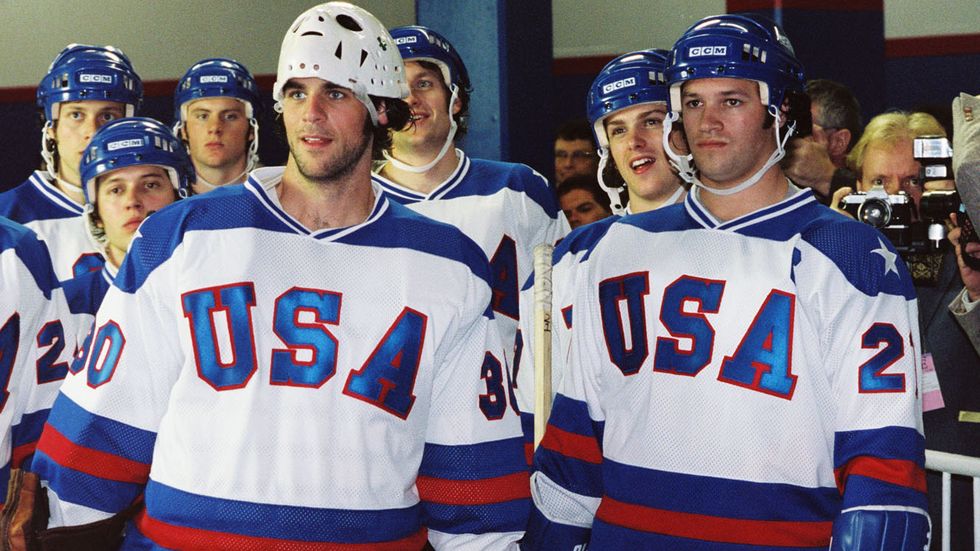 Starring Kurt Russell, Patricia Clarkson, Nathan West, etc. Hockey movie based on a true story of Herb Brooks, played by Kurt Russell. The title says it all.
6. Rudy (1993)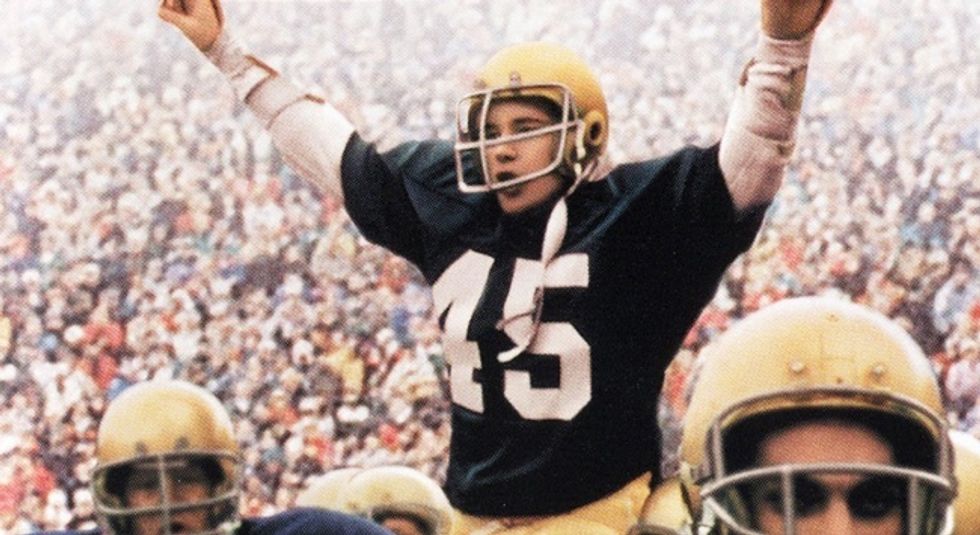 Starring Sean Astin, Jon Favreau, Ned Beatty, etc. Playing college football is a dream, but can it be a reality for small Rudy? Overcoming the odds is the main theme of this movie.
7. The Blind Side (2009)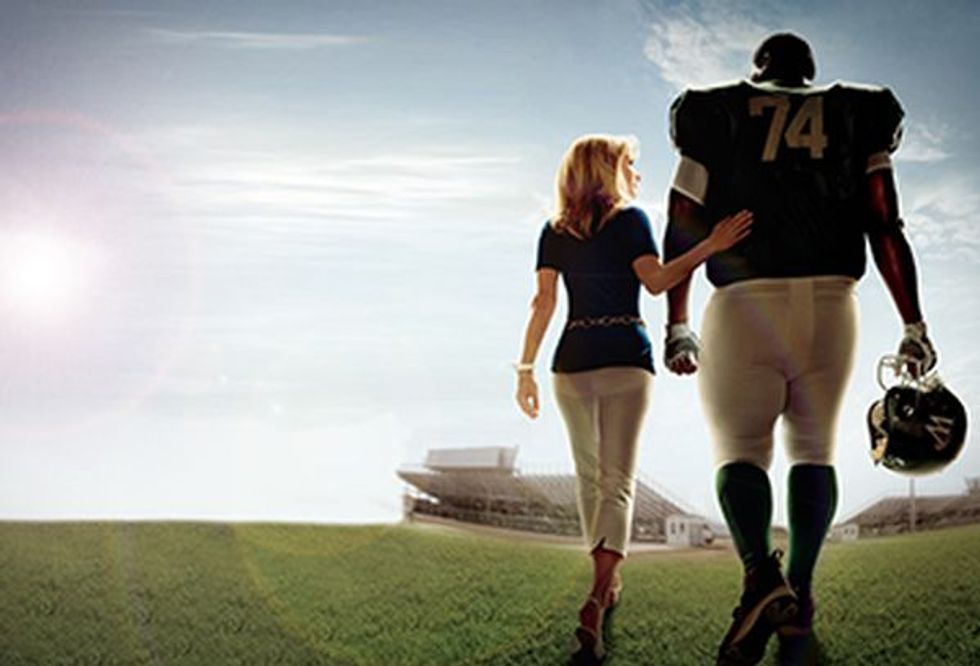 Starring Sandra Bullock, Quinton Aaron, Tim McGraw, etc.This movie proves, it doesn't matter where you come from, it matters who you're surrounded by and the support they give.
8. The Natural (1984)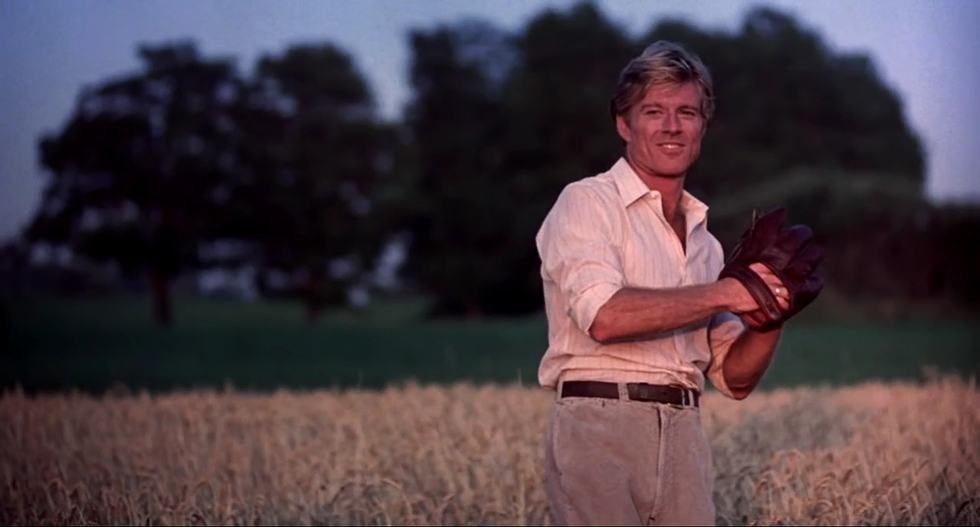 A much older film based off a novel written by Bernard Malamud. Starring Robert Redford, Robert Duvall, Glenn Close, etc. A player appears out of thin-air and becomes legendary.
9. We Are Marshall (2006)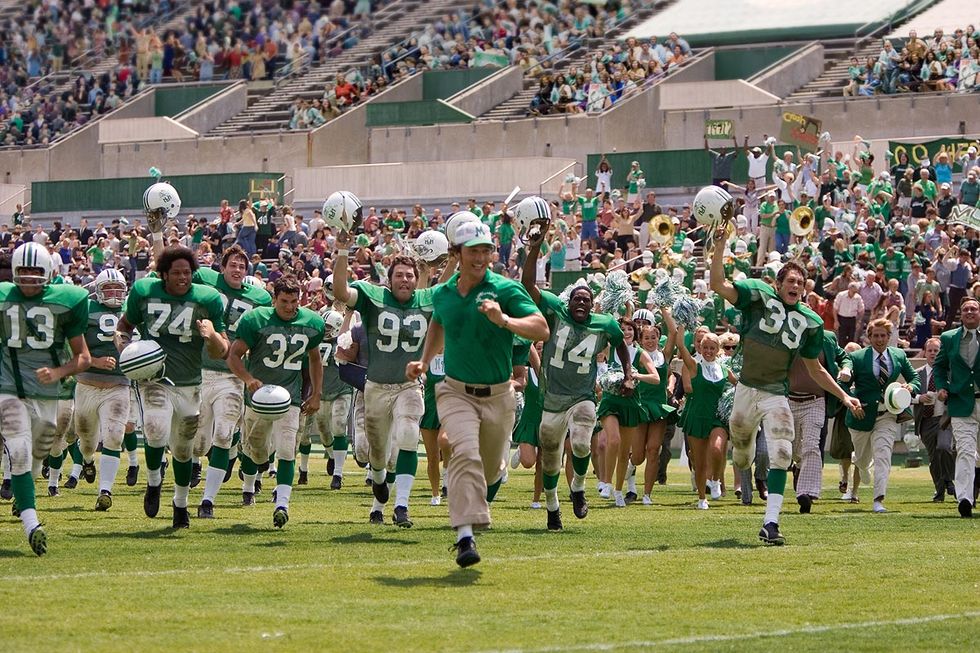 Starring Matthew McConaughey, Matthew Fox, Anthony Mackie, etc. Tragic events lead to devastation, but the University is able to move past it and continue on with the sport they love.
10. Seabiscuit (2003)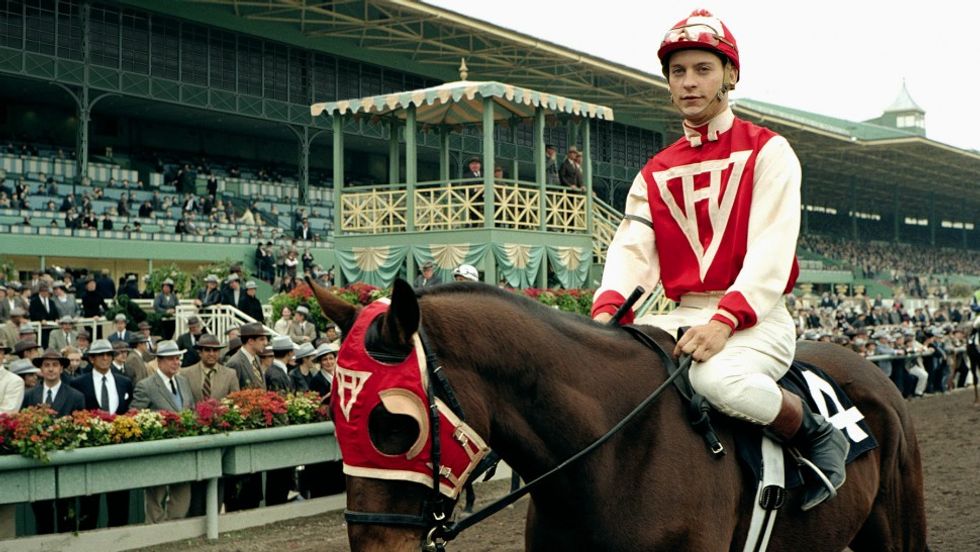 Starring Tobey Maguire, Jeff Bridges, Elizabeth Banks, etc. A racehorse who lifted the spirits of the fans and the nation during the Depression-era.
There are many more sport-related movies that were motivational and touched every person who watched them, but these top ten were the ones that stuck out like a sore thumb.