Welcome back
Sign in to comment to your favorite stories, participate in your community and interact with your friends
LOG IN WITH FACEBOOK
Report this Content
This article has not been reviewed by Odyssey HQ and solely reflects the ideas and opinions of the creator.
Subscribe to our
Newsletter
Featured
It's easy to take work home at the end of the day, however much you might not want to. Jobs can be stressful, and it's all too easy to let the stresses of work sneak into your relaxing time. There are lots of reasons this is easy to do, but there are several ways you can reduce stress from work, increasing your overall levels of happiness.
3574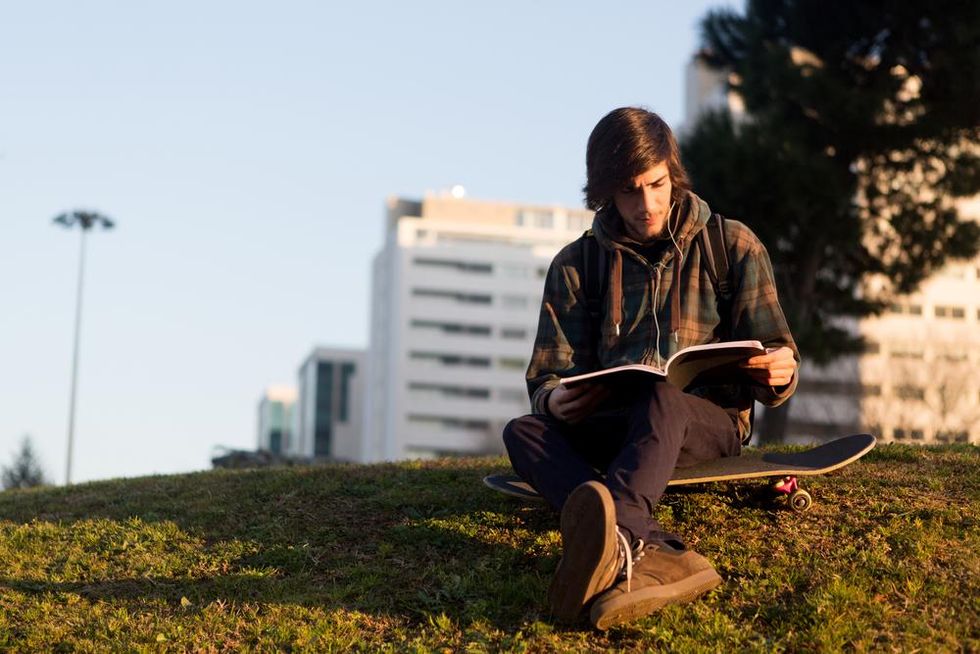 It's easy to take work home at the end of the day, however much you might not want to. Jobs can be stressful, and it's all too easy to let the stresses of work sneak into your relaxing time. There are lots of reasons this is easy to do, but there are several ways you can reduce stress from work, increasing your overall levels of happiness.
Come Up with an After-Work Routine
You might find it is easier to relax after the day is over if you have a routine to follow after your workday. It helps you learn to relax your mind and let go of the stresses of the day. You might try deep breathing exercises and telling yourself that you are leaving work behind, both mentally and physically. Try to do something enjoyable after the day is over. For example, if you enjoy vaping, take some time to do that.
If you don't have a good vaporizer, you might consider purchasing the Volcano Hybrid vaporizer, either for yourself or the person who appreciates quality at every corner. The Volcano Hybrid vaporizer has several fun features, including the latest Bluetooth controls. No matter what you enjoy, spend a bit of time mentally going over the things you are looking forward to doing after work. You might text a friend and just focus more on your life. Do some experimentation to figure out what best suits you.
Take Care of Loose Ends
Before leaving work for the day, take a bit of time to tie up any loose ends for the day so you don't need to think about them later on. You can also take some time at the end of this day to create a to-do list for the next work day so you don't have to spend time thinking about that when you are done. The next day, you will be able to come in and feel more focused on the tasks at hand. This is a good, actionable approach to cope with stress and anxiety because it acts to prevent it.
If you feel stressed about various issues upon returning home, you might choose to come up with a list of solutions to these issues, before leaving the office. If you find yourself returning to these issues later, you can take time to remind yourself that you have gone over these things as much as possible, and you now need to spend a bit of time sleeping on them. When you get to the office again, you might find things are a lot clearer.
Enjoy the Time to Get Home
Traveling home from work might feel stressful if you think about the difficult parts of the day. If you drive home, it's easy to let the traffic annoy you more. However, if you plan right, you can turn the commute into an enjoyable time, so you can look forward to it instead of seeing it as an obstacle that needs to be overcome. You could listen to some music you love or an audiobook. You might pick a fiction book you enjoy or find nonfiction if you want to learn something.
Keep Reading...
Show less
Featured
Whether it be with your boyfriend/girlfriend or best friend, coming up with a group costume can be hard.
11178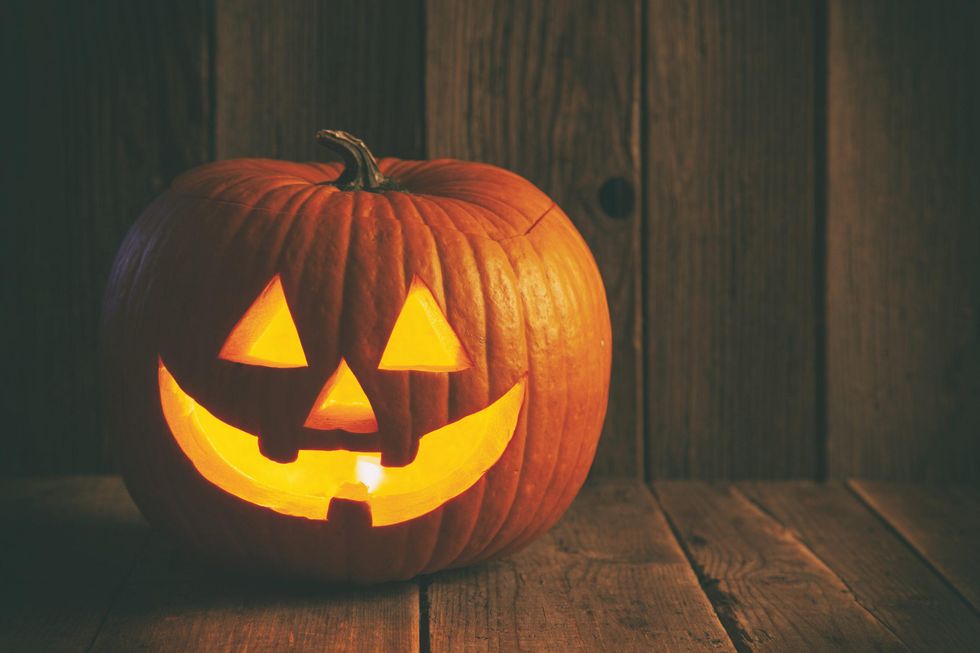 allthingssupplychain.org
Let's face it. We've all, at one point or another, have struggled with finding a perfect group costume. I've come up with 10 duo costume ideas for halloween this year.
1. Angel and devil. This one is pretty basic. You may see this one everywhere on your Instagram feed when you're scrolling through your feed the day after halloween. But it's super cute.
2. Cowboy fairies. Spoiler alert: my my roommate and I are going as this for halloween this year. This one is super cute and honestly less basic than the angel and devil one. Plus, you can dress your cat/dog up as one too. (If you shop on Amazon).
3. Frat boys. If your girls, this would look perfect. All you and your best friend have to do is get Lululemon guy shorts, a white tank-top and some flip flops and a visor and flip it backwards and refuse to wear a mask inside. And boom, you guys are frat boys.
4. The white t-shirt trend. I know this one was last years thing, but it would be cute. Grab a plain white short sleeve t-shirt and write something with a permanent marker that's the opposite of what you are. So, for example, mine would say something along these lines: "I don't use VSCO to edit all of my pictures." Which is a lie because it's the only app I use to edit my photos.
5. Switch outfits. This one would only work if it's a boy and girl friendship. Or if you have a boyfriend or girlfriend. It's exactly what it sounds like. You switch outfits. The boy puts the girl's outfit on. And the girl puts the boys outfit on. Simple as that. And even better, you don't have to spend money on buying a costume that you'd only wear once.
6. A black and white angel. This one kinda goes with the angel and devil one. But one is black. Get black angel wings, a black dress, black shoes, spray paint a halo black. Cute and easy to do.
7. Cops. I've seen this one all over TikTok recently. This one is super cute. I would have gone as this with Halle this year. But, I already have my cowboy fairy outfit picked out. But you can definitely go as this for halloween. Halle and I are doing this next year.
8. Pick me girl and pick me boy. Pick me girl and boys are still trending even though, they came up a long time ago. It would be really funny to see someone do this idea.
9. Vampires. If you're a girl and boy duo, you could go as Dracula and a girl vampire. But this one is super basic, too. To be honest, I'm gonna force my boyfriend to do this one with me.
10. Butterflies. Butterflies as super cute and super cheap and easy to put together a costume. Plus, you could draw some wings as you're eyeliner in different colored eyeliner. This one is a great duo costume halloween idea.
Regardless, of what you choose to go as for halloween this year, remember to be safe and have fun. Enjoy it while it lasts.
Keep Reading...
Show less
Featured
The Top Scariest Haunted Houses In New Jersey
59028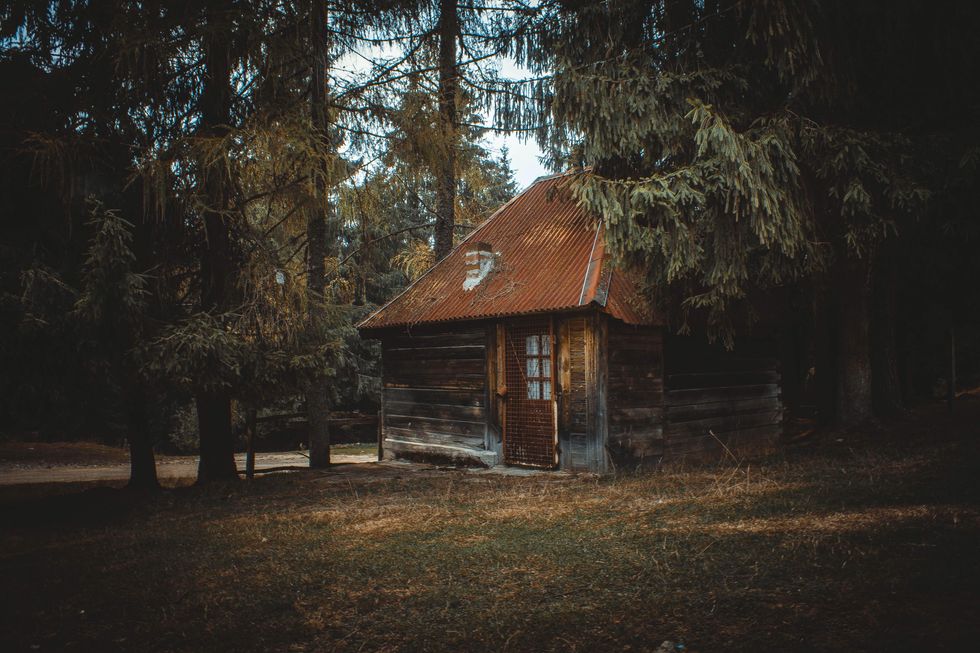 Residing in New Jersey enables you to participate in various activities, and everyone has a favorite. In New Jersey, Halloween is also celebrated in a spooky way. There are many scariest haunted houses in NJ to celebrate Halloween. If you want to confront your greatest fears, Halloween Scariest haunted houses are ideal.
Even if you live in NYC and want to make your Halloween unforgettable, you must go to one of these NJ haunted houses. It is simple to obtain on-time car service. Because daily car service NYC gives residents and tourists a quality experience. As a result, getting a car service to New Jersey for travel purposes is simple.
Demons, spiders, shadows, limited places, loneliness, and everyone's greatest horror, jokers, can all be found in most houses. If you have heart conditions or other health complications, they all warn you not to go. However, these are the scariest houses in New Jersey for those brave individuals who like being scared.
Brighton Asylum
The Brighton Asylum is an immersive interior scariest house with performers, Cinematic sets, visual effects, and more. It's a commercial building with a storehouse. It sells mainly regular, and combination passes. This location hosts a variety of activities during the year. If you have spare time on Halloween, you must pay a visit to this residence.
In October, the place is loaded most Friday-Sunday nights. You can obtain an on-time car service to New Jersey to view this house. If you are with buddies, you can also visit this house by utilizing a train service in New Jersey. This place also conducts darkness and ghost hunting evenings. You can wear a piece of unique lighted jewelry that will expose you to a comprehensive dramatic haunted experience.
Nightmare on River Road
Nightmare on River Road is a horror spot in New Jersey. The missing joker of the inside haunting leads guests through a cornfield walk, hospital, and graveyard, where the past interacts with the current. If you are an adventurer and live in NYC, you must visit this location to remember your Halloween one. It is simple to arrange an on-time car service to New Jersey. As a result, you may obtain daily car service in NYC. Furthermore, during the Halloween celebration, the train service in New Jersey also offers a terrifying journey. Do you have the stamina to take this all the road until Halloween this year?
13th Hour Haunted House
This terrifying haunted house offers the 2 Floors of Horror, which contains puzzle corridors, spectacular graphics, and real situations with different actors. Visitors can solve a death case by exploring the residence. You may also visit this ghostly home by taking advantage of the train service in New Jersey.
Some who accurately respond will be eligible to win a gift. If you reside in New York City, you may visit this mansion to make your Halloween more memorable. It's simple to get an on-time car service to New Jersey. Because you can get daily car service in NYC. This year, there's a new spooky home titled "The Dark Side of the Hayden House," a tunnel that's entirely black and doesn't allow torches or smartphone lighting.
The Bottom Line
In New Jersey, there are some terrifying haunted houses for Halloween celebrations. These places have a reputation for being scary. These haunted places are an excellent way to extend your Halloween experiences while traveling with your family and friends.
You can get an on-time car service to New Jersey to transport you to these haunted houses to simplify the process. When you need trustworthy transport services at competitive prices, go no further than the
Prestige Car and Limo
.
Keep Reading...
Show less
Featured
Views about society and the stranger sitting right across from me
89773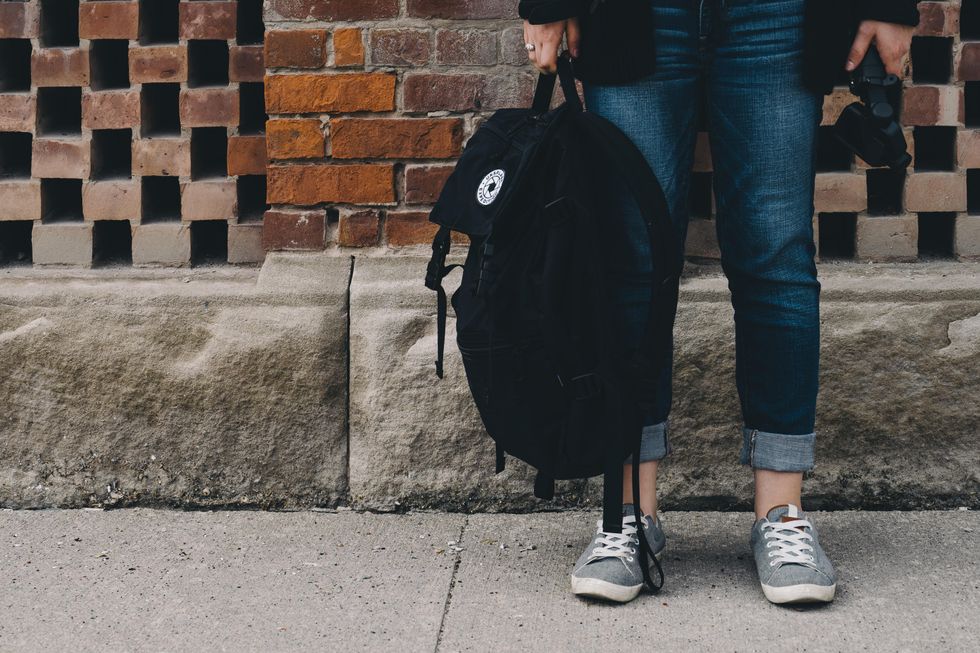 https://unsplash.com/photos/O0T1SIgHAfM
As a college student, my backpack is an extension of myself in many ways. It contains my notes, pens, and computer vital for my success in college. It contains the snacks and water bottle I need to survive long days on campus. It also contains the "in-case" items that help put my mind at rest if I forgot something from home: extra hair ties, masks, and that backup-backup snack. With so much in my backpack important to me and my life on campus, it is no wonder that I can get apprehensive about it when it is not with me or in my line of sight. And that makes me wonder.
I can be a little cynical of society. It is not so much that I distrust anyone in particular, but I realize that a lot of trouble and hassle can come from one person who just doesn't care about others. It is not that I think that everyone is going to steal my backpack or its contents, but one person sure could. I did not think about it too much until I found myself leaving my things in the university library while going to the restroom last week. I hurried along so that I could get back to my things, but in the process, I realized that perhaps I was not as distrustful as I thought I was.
Admittedly, one of the reasons I left my things and backpack at a table while using the restroom instead of taking it all with me was laziness. I did not want to have to put everything in my backpack, lug it all to the restroom, only to have to set everything back up a few minutes later. Yet, I found another reason to leave my things behind: the stranger across the table from me. I never said a word to the man. I don't even think we made eye contact. However, I had been sitting across him for over an hour, so in some strange way, I trusted him. When I got back and everything was just as I left it, I mentally approved of the man who had "watched" my things. Again, I never said anything to him.
I realized later that this strange relationship was reciprocal. When the man left his things on the table later that afternoon to leave the room, I mentally charged myself with the duty to make sure his things were safe. It was almost as if I was saying, "Don't worry, sir. You watched my stuff; I will watch your stuff." Obviously, I have no idea what the man thought of the situation, but I found myself bound to a relationship of trust that was built on almost nothing but the fact that we had been in each other's presence for long enough.
The whole thing puzzles me. Even the thought of "long enough" puzzles me. Would I have trusted the stranger if I had only sat at the same table as him for half an hour? Would I be more inclined to leave my backpack for longer if we had sat in each other's presence for longer? I don't know. Maybe one day a psychologist or sociologist will answer my questions. In the meantime, I am bewildered by the general distrust I have of society, and yet the unusual trust I have of a stranger.
Keep Reading...
Show less
Featured
Don't let this stop you from making your car smart. You can change the one you have using smart gadgets that transform your car into a smart car.
132662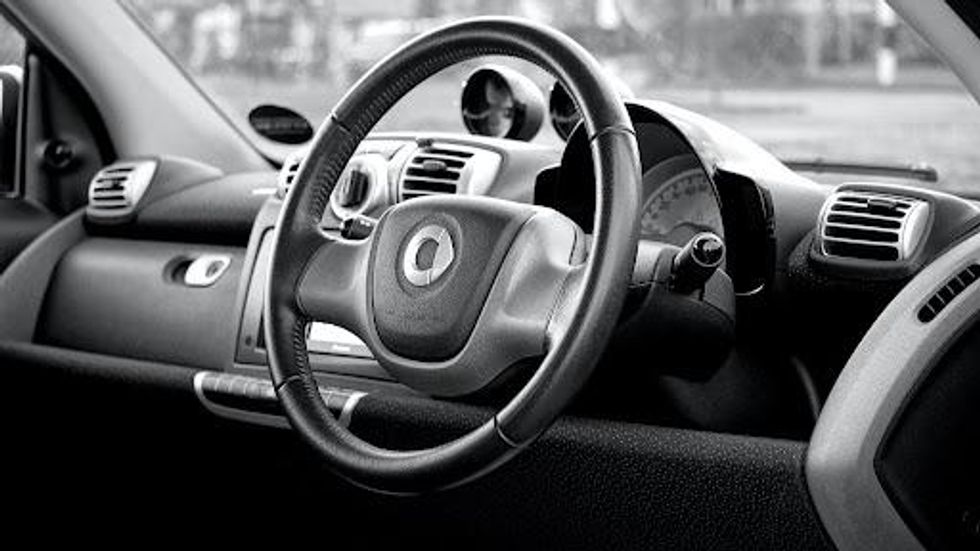 Cars are no longer just a mode of transport, where you only worry about the engine and how beautiful its interior is. These days, everyone wants to make their cars smarter, those with advanced technology systems. It makes sense for several reasons. It can make your vehicle more efficient and safer when you need to drive.
Also, a smart car allows you to do more things you love doing while traveling. For example, you may want to play your favorite music, use your favorite apps, or even get directions. And just like with anything, the more you can do with it, the more value you get from it. Here are five excellent gadgets that will help you make your car more valuable and efficient.


Dash Cam
Dashcams are cameras that you mount on the dashboard of your vehicle, typically looking out through the windshield. It is one of the best ways to keep your car and yourself safe. You can use it to capture video or take pictures. It can help you monitor your driving habits or those of people who drive your car. You may also use them for recording road safety and other road-related incidents.
If you want accessories, consider the land rover defender accessories And if you want to mount your camera outside your car buy go pro roof rack mounting brackets, You can then rotate your camera so that it takes photos from different angles and directions.
Cool dashcams have features such as voice control, a microSD to store your videos and photos, GPS, and 4G LTE connectivity. They also come with sensors that will detect and notify you of a crash that might happen. It also goes into an emergency protocol to help save your life. Others have speed camera alerts to notify you where speed cameras are on your route. It lets you check your speed when near the speed camera to avoid getting a speeding ticket.
Roof Rack or Rail
Roof racks are essential, especially if you plan to take road trips or carry heavy luggage. They enable you to save space inside the car. If your car comes with a factory-installed roof rack, you could upgrade it. Use heavy-duty crossbars or side rails to enable you to carry heavy loads.
You can also install a removable roof rack on cars that come without one. You'll need universal crossbars or side rails. As they are removable, you dismount them when you don't need them. The advantage of universal roof racks is you can fix them on any car model and type. You will only need to buy clamps matching your car model.


Smart Tire Safety Monitor
A flat or poorly inflated tire not only makes your car consume more fuel, but it is also a health risk as it can burst as you drive. It is also cumbersome to deflate the car after you've over-inflated it. Therefore, a smart tire monitor is what you need to avoid these problems. You can have an expert insert it onto the tire valves.
They have a sensor that notifies you of the pressure and temperature of the tire. Also, the gadget warns you if there is a problem, such as low pressure or leakage in real-time.

Car Tracking and Diagnostics Adapter
To keep your vehicle running smoothly, you should know the subtle symptoms that can suggest a problem. An adapter that tracks and diagnoses will be helpful here. Insert it into your dashboard, and it will collect information about your car. When your vehicle needs maintenance or oil change, an app will notify you. Moreover, it will notify you when you need to replace faulty parts.
It will be possible to locate your car using the tracker, making it easy to recover if someone steals it. If your vehicle breaks down on the road and you don't know where you are, you can quickly call roadside assistance.


Key Finder
It can be frustrating to lose your car key, especially when you're late for an appointment. You can be smart about it and avoid the hassle of searching for your lost key. Get a key finder. Tracking your keys can help you find them fast if you lose or misplace them.
With some key finders, you can use an app to locate your keys via GPS. Others have Bluetooth capabilities, so you can find your keys using an app. The battery-powered finders are ideal for attaching to anything you don't want to lose. Key finders do more than make your car smart; they are also lifesavers.
Conclusion

We all want to get a smart car, but they are expensive to get. You'll benefit from these modifications as some help you avoid accidents at a low price. Also, you get to enjoy the features of a smart car without buying one
Keep Reading...
Show less
Trending Stories
Best of Health and Wellness