I enlisted into the United States Air Force as a fresh-faced 18-year-old. I had just graduated high school and never experienced life on my own, away from what I knew and my loved ones and friends. The military was my first legitimate job. Thankfully, I knew independence since I had parents that ensured I knew how to handle myself. That does not mean I joined knowing everything there was to know. Far from it, actually, but that's OK.
My first and only duty station was Malmstrom Air Force Base. Before you think that Malmstrom is some exotic and foreign land, it's definitely not. My first base was in Montana. A very cold and unpredictable climate where you could experience beautiful summer sunshine one day and the next, find yourself running back up to your room to escape from the unexpected blizzard.
I was stationed in Montana as a security forces member (military police) for six very long years. During this time, I met some wonderful people as well as some people I know I would not mind never seeing again. I did a lot of my growing up at this location.
There were hard lessons that needed to be learned and experiences that I had to have in order to know what and what not to do in the future. Security forces is not the easiest or best job in the military. There are more challenges as a security forces member than most careers in the Air Force. There is the very likely chance of deployment into hostile locations where the member will face life and death challenges and have to make quick and ugly decisions and the schedule and duties are not ideal.
However, the good often outweighs the bad. The rewards for surpassing these challenges that seemed insurmountable at the time are some of the best in the world. I can say that the life lessons during my time in the service, no matter how uncomfortable it was at the time, is an experience of a lifetime. These challenges are unknown to the military spouse.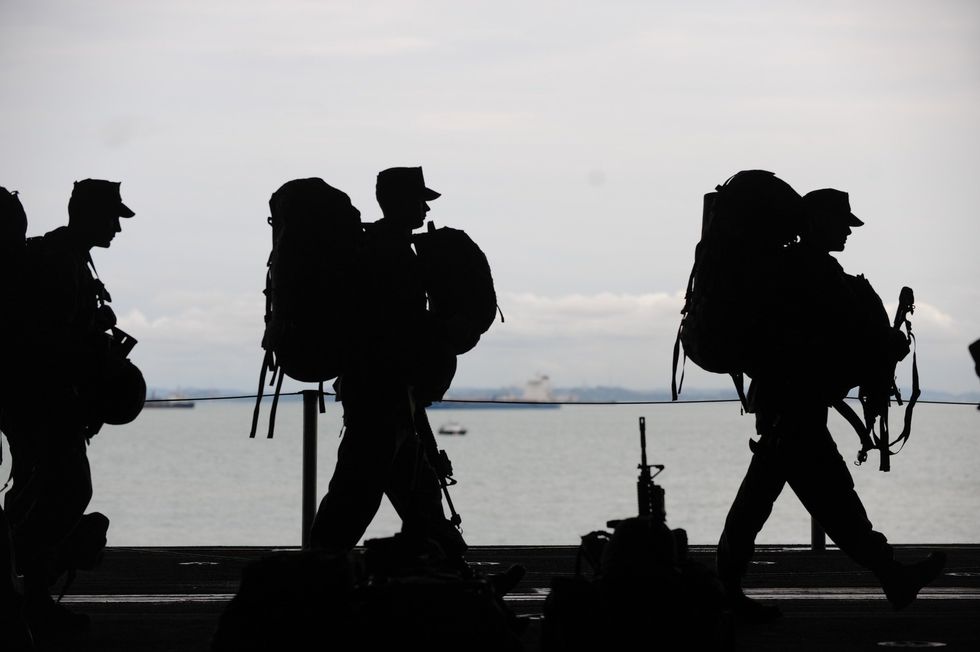 Pexels
Not long after separating from the military, I got married. We met while I was still in the military. My husband is still active duty in the Air Force, turning me into a military wife and dependent. It was a different role to take, knowing how many people in the military viewed military spouses. I found myself in a different bracket or tier than a lot of people. I was a military wife that was prior military. I understand the challenges my husband still undergoes in his enlistment because I knew the military life at one point. I did not have to be introduced into the military and the way it works blindly.
Throughout my enlistment, there were stories and jokes regarding military spouses, with emphasis on the military wife. Even now that I am no longer in the service, I still see memes on social media where military wives serve as a running joke. The jokes involving weight, attractiveness, infidelity or wives wearing the rank of their military spouse while attempting to utilize what power that rank may hold. Due to the stories I heard while I was in, I had a pre-conceived idea of what to expect as a military spouse. Some of the stories and jokes came from a center of truth. However, the stigma for a military wife would follow any and all military wives no matter the validity or lack thereof.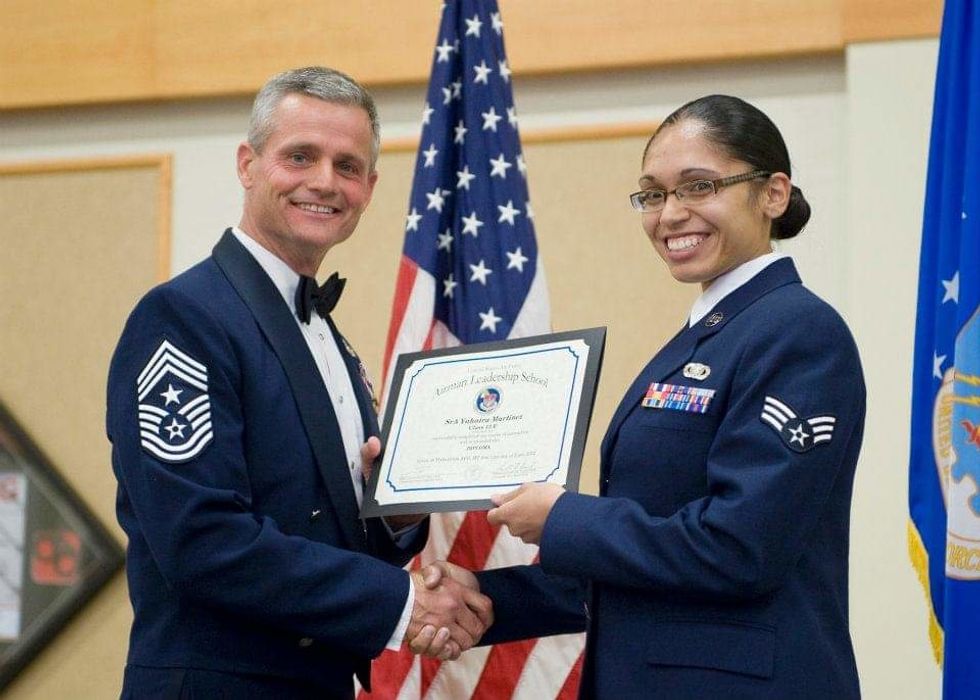 Photo of Yahaira Seawright at her Airman Leadership school graduation Yahaira Seawright
When I became a military wife, I wanted to make sure I did not fall under that stereotype. Becoming the dependent gave me something else to consider. It gave me the unheard side of those military spouses. There are so many challenges that we also face while being married to the military.
For example, we pick up and go at a moment's notice and often leave our careers behind if our spouses get moved. This makes it really hard to make friends and connections with other people. Plus, there's the reality that our spouses could lose their lives serving for our country.
A lot of the time, we become a single parent when our spouses are deployed. If we do go with, finding employment is really competitive and hard to do at all. It's hard on both of us because neither party will ever truly understand why things are done a certain way. Some things just aren't fair and that's a hard reality to deal with.
So, yes, the service of the military member is the military member's service, not ours. That fact does not mean we do not have our own sacrifices we made when we decided to marry into the military family.
The experience of the military member and the military spouse are two different sides, but they're both equally important.
From Your Site Articles
Related Articles Around the Web