Megan Rapinoe, a midfielder for the United States women's national team, tore the ACL in her right knee last Friday during training. Rapinoe is one of the main stars of the USWNT.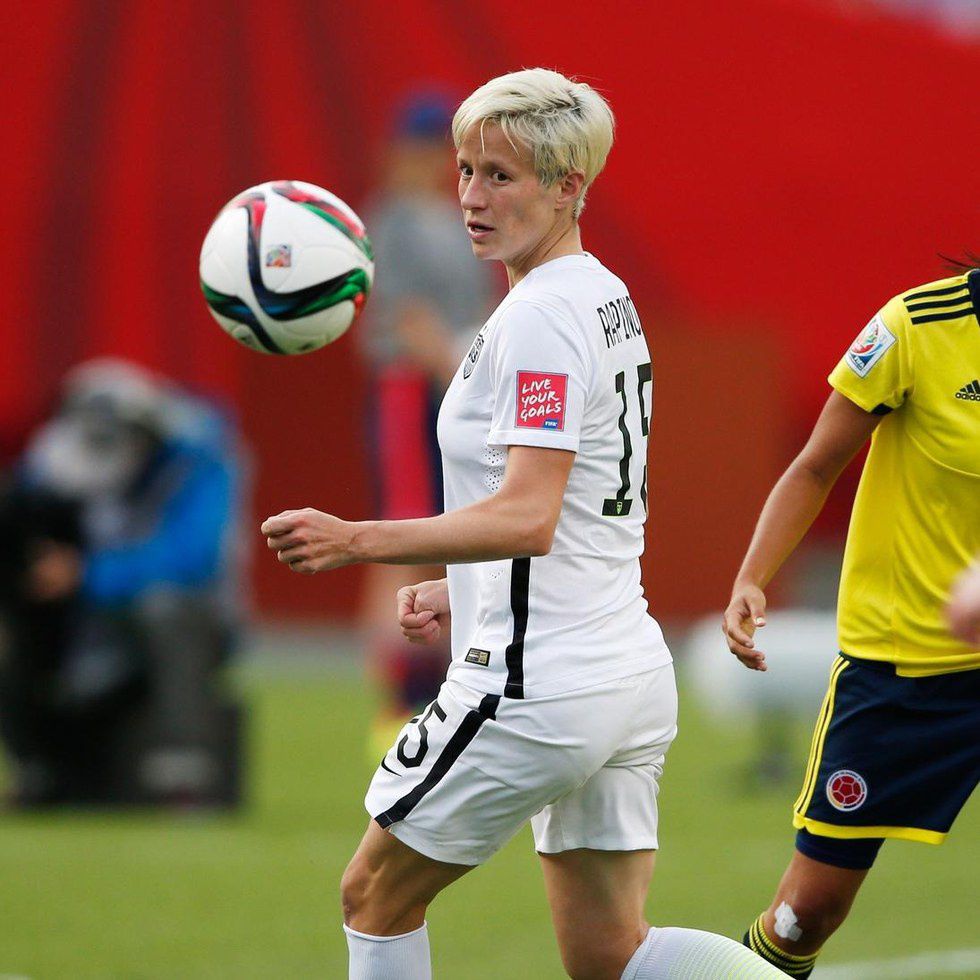 Rapinoe was injured during training with the national team on an artificial turf stadium in Honolulu, Hawaii. The training was for the match against Trinidad and Tobago that was scheduled for two days later as part of the USWNT Victory Tour from winning the World Cup. In a statement, Megan Rapinoe said this:
"I want to thank my teammates and the staff for the amazing support I've received so far. I know I'll be in the best of hands moving forward and I'll be doing everything I can to get healthy as soon as possible. This is obviously a very difficult time, but I do feel super confident in my recovery as I've gone through this before and I know what the process will be like. I want everyone to know that I'll be fine, and that I'm currently accepting any recommendations for TV shows to binge watch and great restaurants that deliver in Seattle. I'm also going to get really good at FIFA 16."
Rapinoe's statement shows that she is a tough player – both mentally and physically. However, one thing that U.S. Soccer and FIFA need to think about is why did Rapinoe get hurt in the first place?
Playing on artificial turf is bad for soccer players for a number of reasons. First, when players slide, turf cuts of the legs more than grass, giving players painful leg burns. Additionally, turf is usually harder than grass because, in most cases except the nicest turf fields, builders put an actual layer of concrete underneath the outer material. Playing on such a hard surface can result in numerous injuries, such as back and knee problems.
Rapinoe was injured during training at Aloha Stadium in Honolulu, Hawaii. However, the field in the stadium is artificial turf. Apparently, the turf in the stadium was so bad that USWNT soccer star Alex Morgan and USWNT head coach Jill Ellis both complained about the playing conditions in the press. Rapinoe's injury has once again sparked the fire in the debate on why women should be forced to play on turf while the men do not.
During last years' Women's World Cup, a majority of the games the teams played were on artificial turf. However, during the 2014 Men's World Cup the summer before, none of the games were played on turf. In fact, it was a stipulation of FIFA that all of the World Cup stadiums the men would play in would be grass fields.
Frankly, this marked difference in playing standards between men and women in FIFA competition is sexism. Before the World Cup last summer, more than 40 international women's soccer players attempted to bring a lawsuit against the Canadian Soccer Association (the 2015 Women's World Cup was held in Canada) and FIFA for forcing the World Cup to be held on turf rather than real grass. All we can hope for is that the change in leadership that FIFA will go through (as a result of the FBI investigations for wire fraud, racketeering and money laundering) will help the debate for women to have equal playing standards as men's soccer players get the attention that it deserves.