We have always been poodle lovers at my house. The three dogs I had growing up have all been poodles and I find it hard to imagine myself owning any other type of dog. They are so intelligent, probably a little too smart for their own good, and their curls go perfectly with my entire family. Of course, there is one diva that stands out from all the rest. Cleo, my three-pound teacup poodle, may be tiny but she sure knows how to make her presence known.
About Cleo:
Age: 7, but she doesn't look a day older than her puppy self.
Weight: 3 pounds of pure sass
Where they were born: Just like every other model, she was born in the middle of nowhere until making it big in Miami.
Current location: Miami, FL
Nicknames: Cleety, Clech or Hot Stuff
Best friend: Her poodle sister Winnie, or anyone who recognizes how fabulous she is. She also has a thing for any guy who comes to the house.
Favorite toy: Her pink kong.
5 Random Facts About Cleo:
1. She was born as a show dog but was too little to show. Maybe that is why she has such an attitude and a sense of grandeur.
2. Before her puppy teeth fell out, she had two complete rows of teeth like a shark.
3. She is really good at catching flies with her teeth.
4. She loves having her hair up in a pom pom.
5. Has the biggest attitude in the entire house, humans included.
3 Places They Love To Go With Their Human:
1. To the bed, she simply views it as her bed and humans share it with her.
2. The beach, since she is a Miami girl after all.
3. The mall where people will fawn all over her and acknowledge how adorable she is.
Best Pictures of Cleo Ever Taken: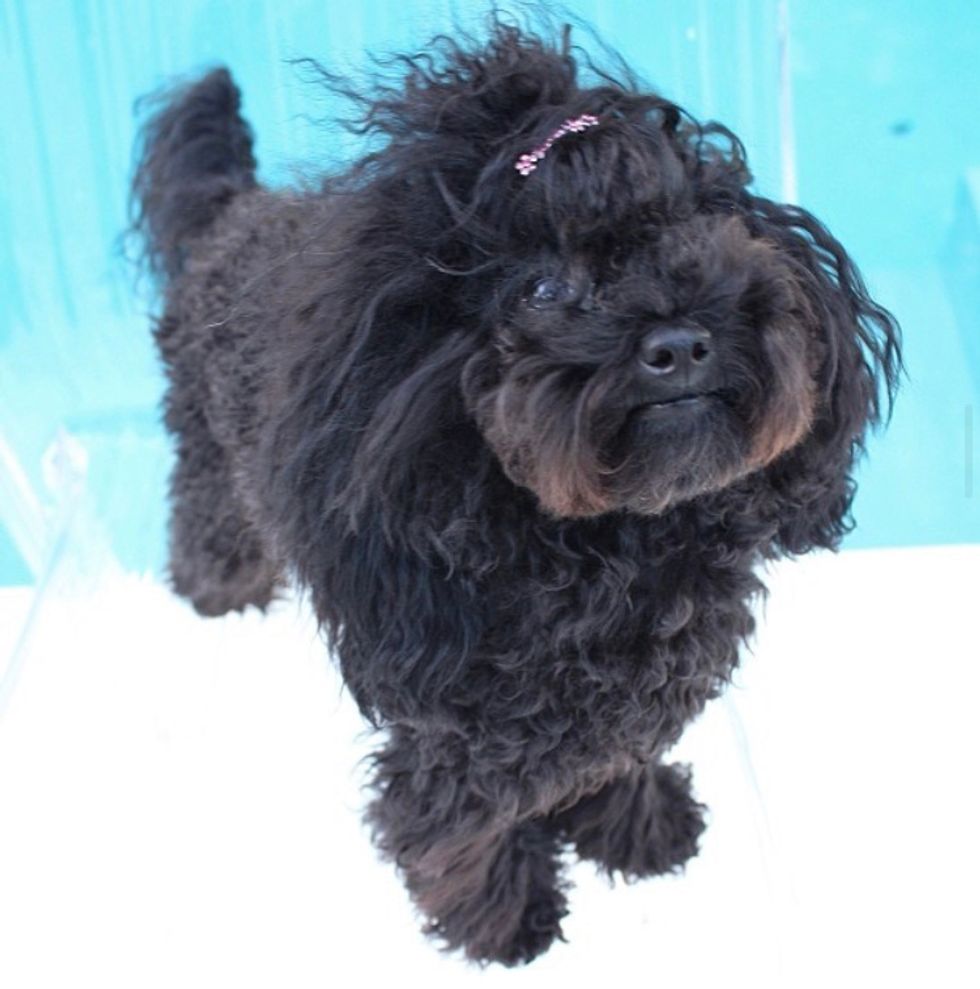 For a little poodle, Cleo sure has a big attitude, but she can get away with anything since she is so cute.
And of course, she loves her sister Winnie. Winnie is a Leo and has a heart of gold, which counteracts Cleo's fierceness.