"On October third, he asked me what day it was."
"It's October third."
It's #NationalMeanGirlsDay, and while it's not a government holiday, it's still a holiday in my book. So put on your pink polo, eat some cheese fries and tell everyone what day it is.
Happy National Mean Girls Day, fellow plastics. I hope you're wearing pink.
You grew up in the 2000s. You're probably 100-percent familiar with the greatest movie of all time: "Mean Girls." If you don't know the movie, then I'm sorry for your loss. R.I.P. Get well soon.
The iconic movie features Tina Fey, Lindsay Lohan, Rachel McAdams and, of course, the infamous Jonathan Bennett who plays Aaron Samuels.
Remember this classic meme? Well, that's where it came from. You're welcome for helping you figure it out — because I know it popped up on Google when you searched for it.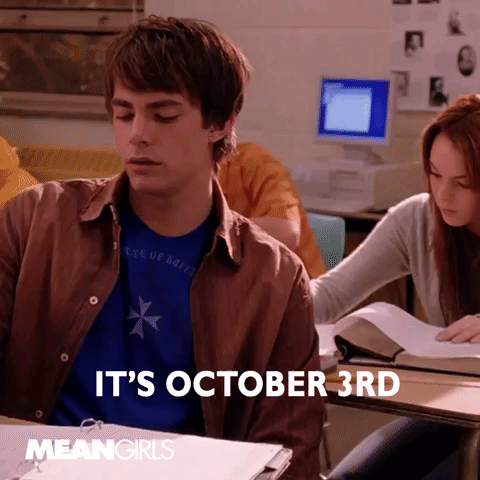 media0.giphy.com
I feel like "Mean Girls" is a movie that everyone either watched solely on October third or watched every week of the year. There was honestly no in between.

Oh my god, Karen. "Mean Girls" used to be on Netflix until they took it down. I still cry about it at night. It's not fair, and they will be hearing from my lawyer.
Literally, everyone and their mothers say that I remind them of Damian, the chubby, gay kid in high school who is friends with, like, one person everyone thinks is weird, who becomes best friends with Cady Heron before she's a "plastic." How rude! And somewhat true.
I was totally that kid in high school. I mean, I was also friends with everyone (or I throught I was, until they stabbed me in the back — how ironic).
In honor of National Mean Girls Day (it's a thing, look it up), here are the top 10 iconic quotes from the movie — ones you've totally used, even if you had no idea where they came from!
So, in honor of National Mean Girls Day, eat a bologna sandwich, wear pink, eat cheese fries and dance to Christmas carols. Heck, tweet Lindsay Lohan #HappyNationalMeanGirlsDay. Whatever you're doing on this wonderful, needs-to-be-nationally-recognized holiday, make sure it's good. It's Wednesday, we're (you'd better be) wearing pink and we're two days closer to Friday.
You're welcome.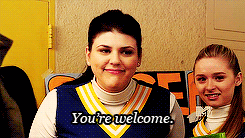 media2.giphy.com