Los Angeles is a gorgeous and unique city with many entertainment and cultural hotspots. There is never a dull moment there, whether you are flipping off a terrible driver in traffic or strolling past a creative mural on the side of a building. One of my favorite activities to do in L.A., other than hanging out in West Hollywood, is visit the many art museums. No matter what your artistic style preference is, there are amazing museums that will suite everyone's taste. Here is a list of some of the top art museums in L.A. that you must visit.
1. The LACMA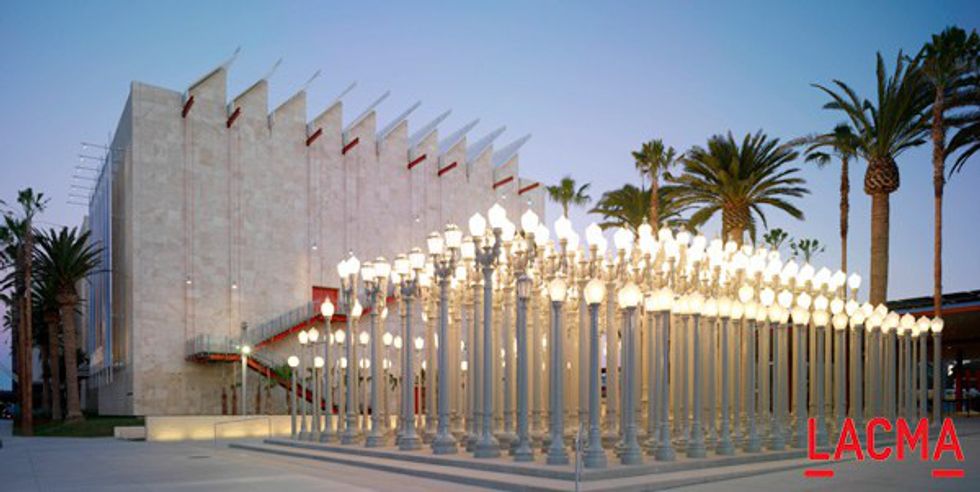 The Los Angeles County Museum of Art is probably one of the most well-known to people because it is the largest art museum in the Western United States. Established in 1965, this museum has a collection that includes nearly 130,000 objects dating from antiquity to the present. It encompasses the geographic world and nearly the entire history of art with its holdings of Asian art, Latin American art, ranging from pre-Columbian masterpieces to works by leading modern and contemporary artists, and Islamic art, of which LACMA hosts one of the most significant collections in the world. The LACMA has many unique indoor and outdoor exhibits that never fail to enthrall visitors. Tickets for adults are 15 dollars and tickets for seniors or students with ID's are 10 dollars. However, they do hold college nights sometimes, which are free. The next one is coming up on April 21st, a Thursday.

2. The Broad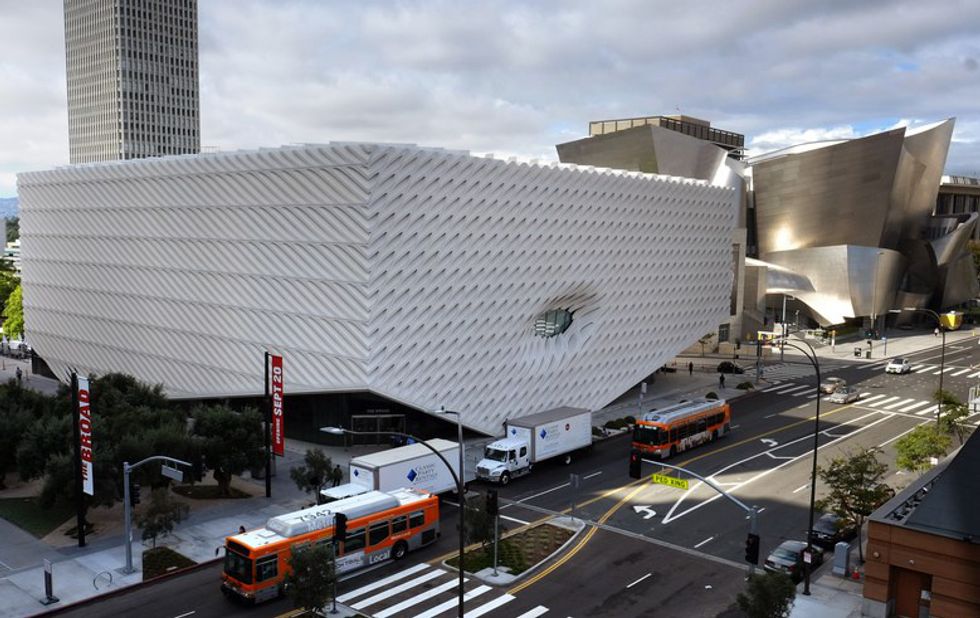 The Broad is a new contemporary art museum in downtown L.A. that recently opened in September of 2015. The museum contains 2,000 works of art in the Broad collection, which is among the most prominent holdings of postwar and contemporary art worldwide. General admission is free, but it is advised that you reserve tickets in advance online rather than wait 30 minutes to an hour in the standby line, which is first come first serve. Unfortunately, due to the overwhelming demand, advanced tickets are unavailable for reservation until the end of May. This just shows how popular and amazing this museum is. Filled with the works of contemporary artists like Jeff Koons and Jean‐Michel Basquiat, the pieces on display never fail to impress. Currently, the most sought-after installation is the Infinity Mirrored Room by Yayoi Kusama; however, there is limited capacity for the room and you have to book the waitlist early in the day, so many visitors don't get the chance to see it.

3. The J. Paul Getty Museum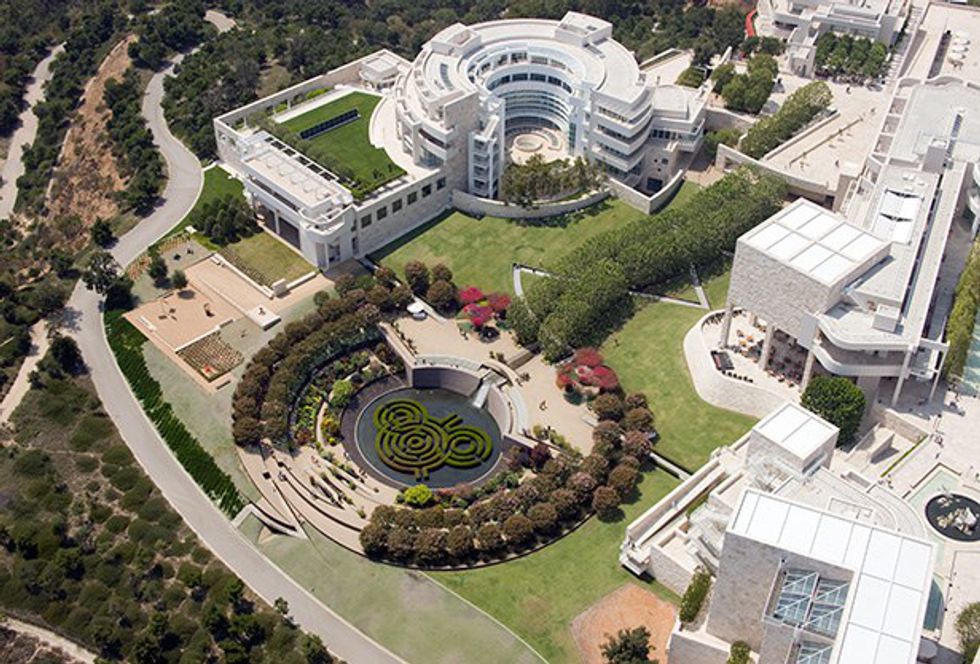 For lovers of European art, this is a must-see. This museum is split into two locations: the Getty Center in Los Angeles and the Getty Villa in Malibu. The Getty Center is known for its vast collection of European paintings, drawings, sculpture, illuminated manuscripts, decorative arts, and photography from across many historical time periods. The Getty Center is also widely popular for its extravagant gardens that include a cactus garden at the South Promontory, fountains in the Museum Courtyard and the Tram Arrival Plaza, and the spectacular Central Garden, an evolving work of art and landscape. Admission is free, but parking costs 15 dollars and 10 dollars after 4 P.M. The Getty Villa, which opened in 2006, focuses on Greco-Roman artworks. The Villa houses approximately 44,000 works of art from the Museum's extensive collection of Greek, Roman, and Etruscan antiquities, of which over 1,200 are on view. Like its larger counterpart, admission is free and the parking fees are the same, but an advanced ticket and reservation are required.

4. The Museum of Contemporary Art (MOCA)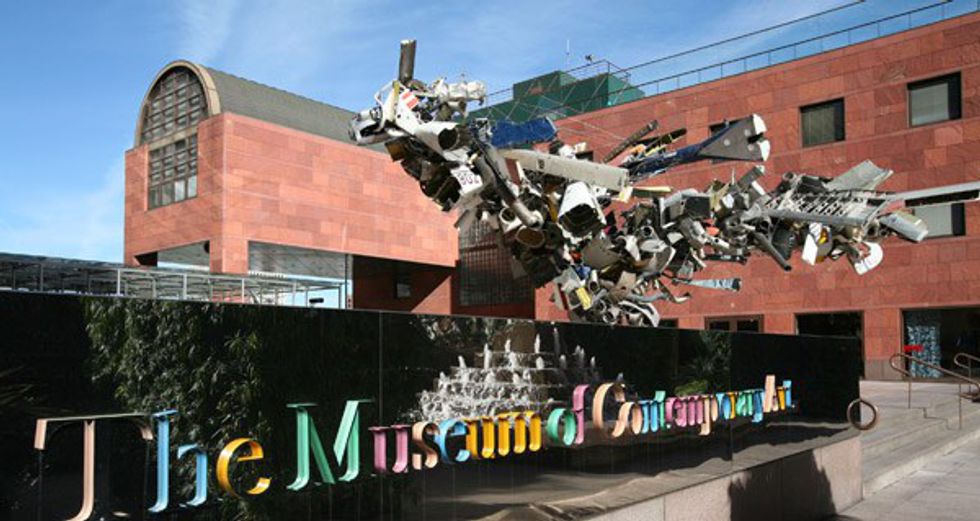 The Museum of Contemporary Art has three venues in Los Angeles: MOCA Grand Avenue, The Geffen Contemporary at MOCA, and MOCA Pacific Design Center. This museum contains collections of all art forms and media after 1940, especially that of current modern artists. The MOCA's goal is present and share the ever-changing definition of art with different perspectives and forms. Their main exhibition, The Art of Our Time, features mostly abstract expressionism and assemblage, with works by artists like Mark Rothko and Chris Burden. Admission to the Pacific Design Center is free, but to the rest of the locations it is 12 dollars for adults and six dollars for students. This is another museum I have yet to visit, though I did see one of the locations across the street from The Broad and enjoyed the unique architecture of the building and overall area. This museum is a hot spot for those who love contemporary art and want to see works that question artistic conventions.

One of the best ways to encourage personal growth is to cultivate an appreciation for art in all of its different forms. Art museums are a great place where you can do this by seeing different famous and popular works in person and getting to appreciate the full effect that cannot be found just from seeing a textbook photo. Moreover, art museums are a great place to not only educate yourself, but to also spend time with other people; going to museums with friends is a fun and unique activity, especially in a creative city like L.A.