If you've been part of the social world in the past decade or so, chances are you know plenty about the famous U.S. swimmers such as Michael Phelps, Missy Franklin, and Ryan Lochte, and as long as you haven't been living under a rock for the past week you've heard about the so-called robbery that Lochte fell victim to after a night out with three other team mates.
Just in case you have no clue what I'm talking about, let's recap: On Sunday August 7th a breaking news story hit all the major networks reporting that Ryan Lochte and 3 other swimmers from Team USA were robbed at gunpoint at a gas station in Rio after a night of partying. Lochte went on to give a review of the whole encounter, saying he was held at gunpoint and the thieves took their wallets and other belongings. There were a few videos of the groups travels from the night, but other than that nothing else was originally said about the conflict. Until the Rio police stepped in to investigate.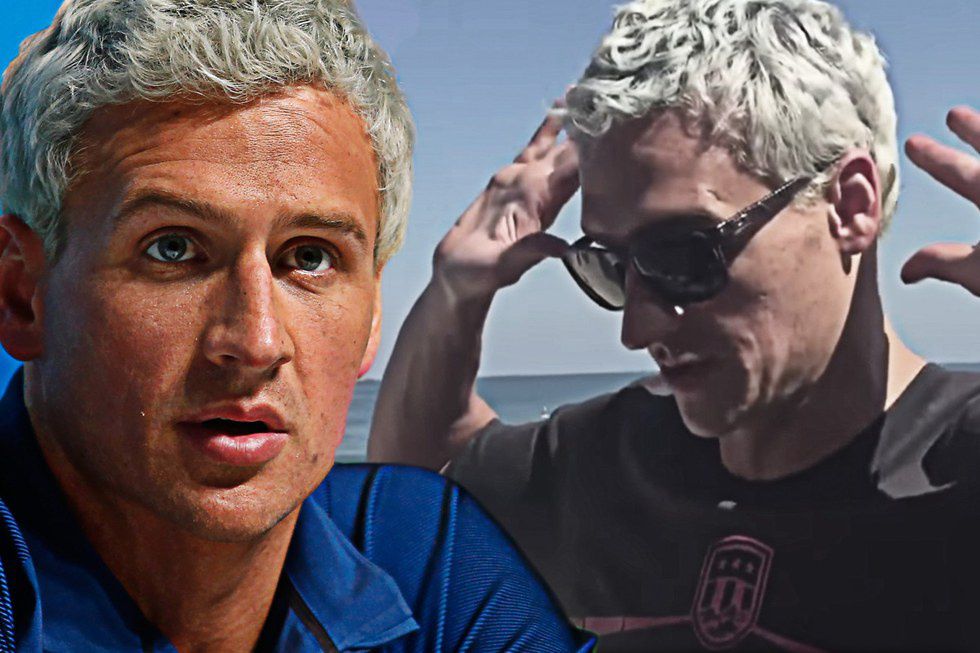 As it turns out, Lochte, 32, left out some very important details that changed the whole look of the robbery. Surveillance tapes from the gas station show the swimmers as very intoxicated, and there were even photos showed of a bathroom that was vandalized by one of these men. Once a "robber acting as a police officer" stopped them and demanded they pay fees for the damage they caused, but the language barrier caused a problem for the swimmers. They were not sure what the man was yelling at them, but once a translator offered help, it was clear that they were required to pay the money before they would be allowed to leave the premises. Once the truth began to unfold, the swimmers were ordered to stay in the country for questioning but Lochte was already home, so the other three men, Jack Conger, James Feigen and Gunnar Bentz were detained until they could be questioned. Once the other three were questioned, all fingers seemed to point towards Lochte as the instigator in the situation, painting him in a worse light. Eventually they were all released and allowed to go home, and then Lochte made another address to the public when he spoke with Matt Lauer. He showed he was quite upset over how he handled the situation and showed deep regret for his actions. At one point in the interview he actually was pushed close to tears when asked about how he felt when he heard his team mates were held in Rio for questioning when he was at home already.
This would not have been blown out of proportion the way it has been had Ryan Lochte just been honest about the encounter. I'm sure there would be coverage and headlines, but not painting the iconic swimmer as a liar. Thankfully for Lochte, the director of the Olympics was very forgiving when he was questioned on the topic at a press conference. In general he said that Lochte is young and makes mistakes that he surely will pay for, so there are no hard feelings between Rio and the swimmer. Hopefully Lochte, along with the other three members of Team USA have learned to keep their stories, and their alcohol, under control, especially when travelling in a foreign country to represent our beloved country.