First off, I need to congratulate you on a kick-ass year.
No one saw you coming. Unfortunately, that includes myself, a Redskin at heart but the daughter and sister of your biggest fans. Like the rams you are, you bulldozed your way to Super Bowl 53.
The fact that you are the NFC Champs again after 17 years brings your entire loyal fan base so much pride and excitement.
While this is an obvious statement, it's also a personal one.
When my dad was young, the Rams mesmerized him. His love of your team was passed along to my older sister who became just as enthralled. I still remember the energy in the house back in January of 2000 when you won Super Bowl 34 with Kurt Warner, Marshall Faulk, and Isaac Bruce at the helm.
Unfortunately, things that go up must come down, and there have been many tough years since then.
My dad and sister were loyal through it all. Through the five-game winning average you held for twelve years, my dad and sister sported your gear proudly and accepted negative comment after negative comment about being fans of such a "poor" team.
Nothing would deter them from sitting in front of the TV every NFL Sunday to cheer you on and keep their faith in you.
Sort of like how you managed not to be deterred from the chaos and tragedy happening all around you in L.A. with the shootings and wildfires.
It appears that the Ramily is made of steel.
Now, you'll be off to Atlanta soon.
You'll take on the Patriots in a fight for the Vince Lombardi Trophy once again.
I just ask that as you play, don't just let the fuel, adrenaline, and love of the game move you to play your best, but remember those who are sitting in front of their television screens, hearts beating, playing the game right along with you.
The fans who have been with you through it all. Through the worst of your worst games, to once again be champions.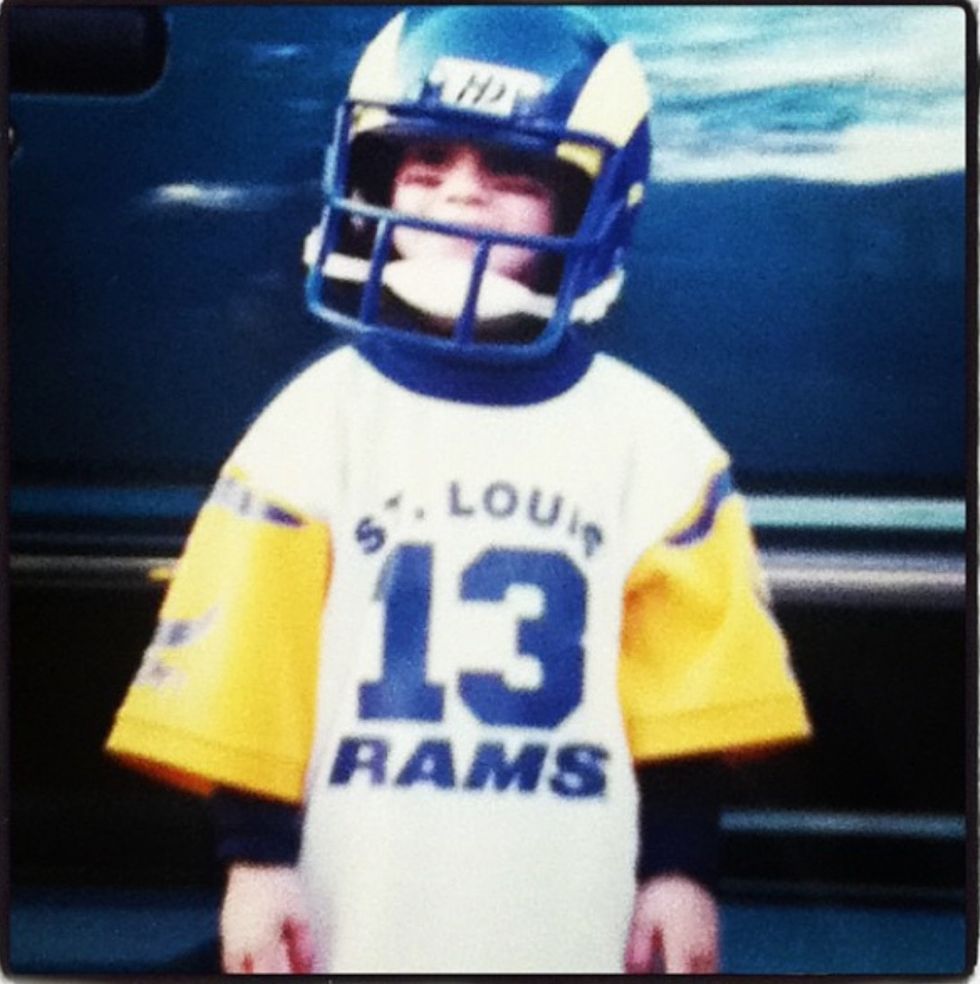 Christine Evangelista
While a big fancy ring is cool and all, remember the people who are relying on you to show them that it's worth it to believe in something.

Not unlike the way you believed in Sean McVay.
A 30-year-old. A millennial. The youngest man in the NFL to be a head coach, and now the youngest head coach to make it to the Super Bowl.
Sean McVay has done everything but let you down. He gave you something to believe in.
Just like your team has given so many people something to believe in through integrating professional football, signing the first black teammate (yes, before Jackie Robinson played for the Brooklyn Dodgers), drafting the first openly gay player, having the first male cheerleader, and being only second to have a woman owner.
I ask you to continue this trend on Sunday in Atlanta for my dad and sister, and every other person out there sporting their blue and gold after years of highs and lows.
This really is more than a game.
It influences, inspires, and changes people all over who you will never know exist.
You have the power to make an impact for them in a world that is constantly uncertain and unreliable.
Please remember your loyal and devoted fans this Sunday.
And kick some Patriot ass.