I am a girl that is obsessed with quotes. I write a new quote in my planner each week in order for me to be inspired, remember something I am trying to work on, and sometimes I use the quote just to help me grow and not be anxious. I am going to share with you the quotes that I picked for the past three weeks and why I picked them.
"Doubt kills more dreams than failure ever will."
This is a HUGE one for me. I constantly battle with anxiety which turns into me doubting everything, which all it does is ruin things, I get nowhere and I am just miserable. I have been trying to work on confidence and learning to believe in myself more. I have also been trying to remind myself that even if failure does happen it is okay, but with doubt, failure will probably just come faster or make you just not try at all. Do me a favor: don't doubt yourself, don't doubt others; believe because you never know what will happen.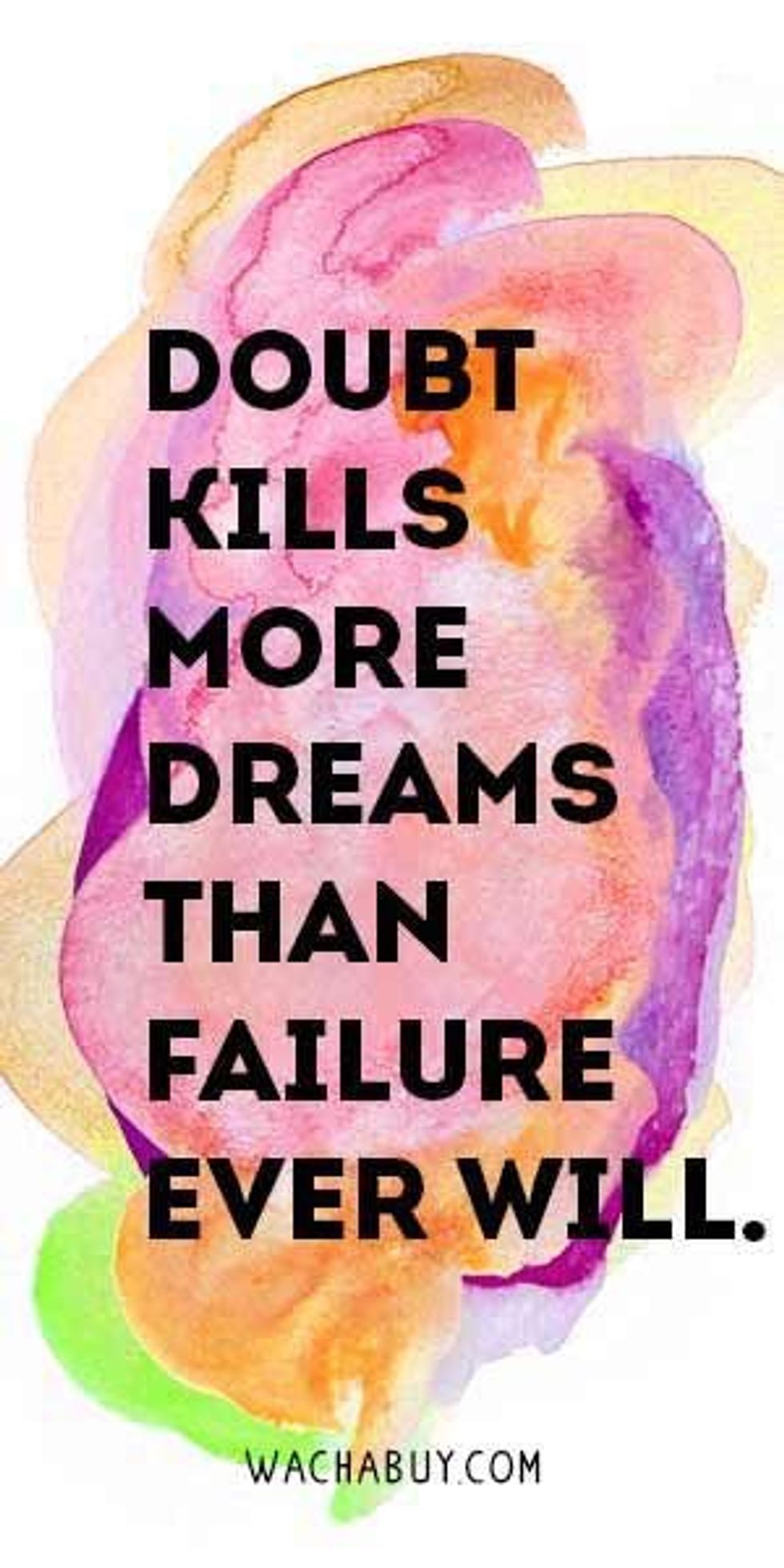 "It's okay if you fall down and lose your spark. Just make sure that when you get back up you, rise as the whole damn fire."
One of my fears in life is failing and disappointing people. This quote reminds me that it's okay to fail, to fall down, as long as you get back up with more drive, more desire, and more knowledge on how to do things differently next time to make the outcome better. Failure isn't an ending-- it's merely the beginning of a new adventure along this crazy life journey. If you fall, get back up with the whole fire because, babe, you are a warrior.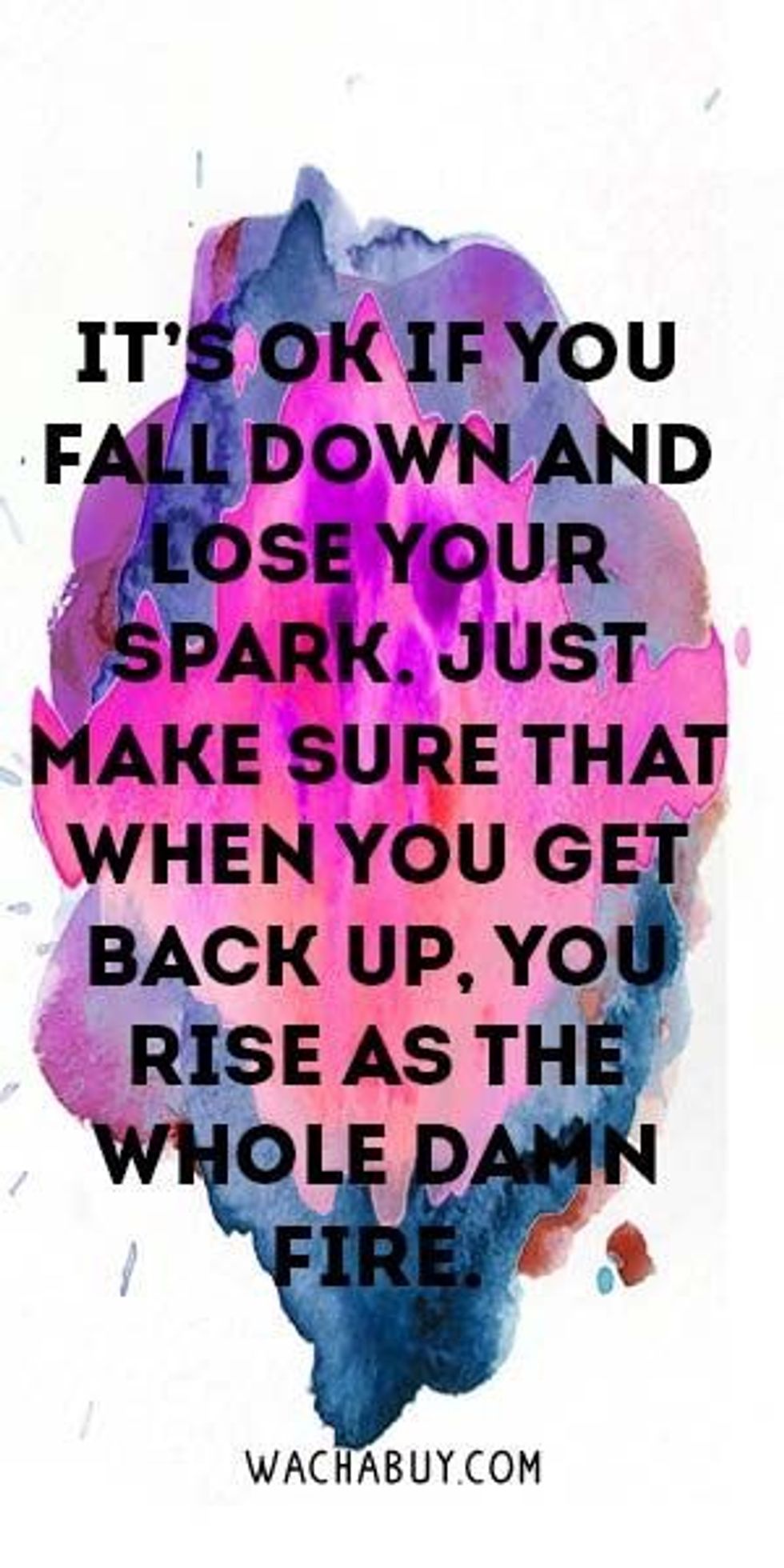 "You're allowed to scream, you're allowed to cry, but you're NEVER allowed to give up."
I cry A LOT! And sometimes that makes me feel weak, but I am learning that I am not weak I am just emotional and crying is therapeutic. It's important to remember, however, that giving up is not an option, cry, scream, let it all out and then move on but don't give up. This has really become important in this journey. The Peace Corps is hard, though I love every part of it and I have grown so much in these almost ten months. I won't give up because despite my crying I love this journey and I cannot wait to see it through and continue growing, teaching, and falling in love with this country, the people, my life, and well more.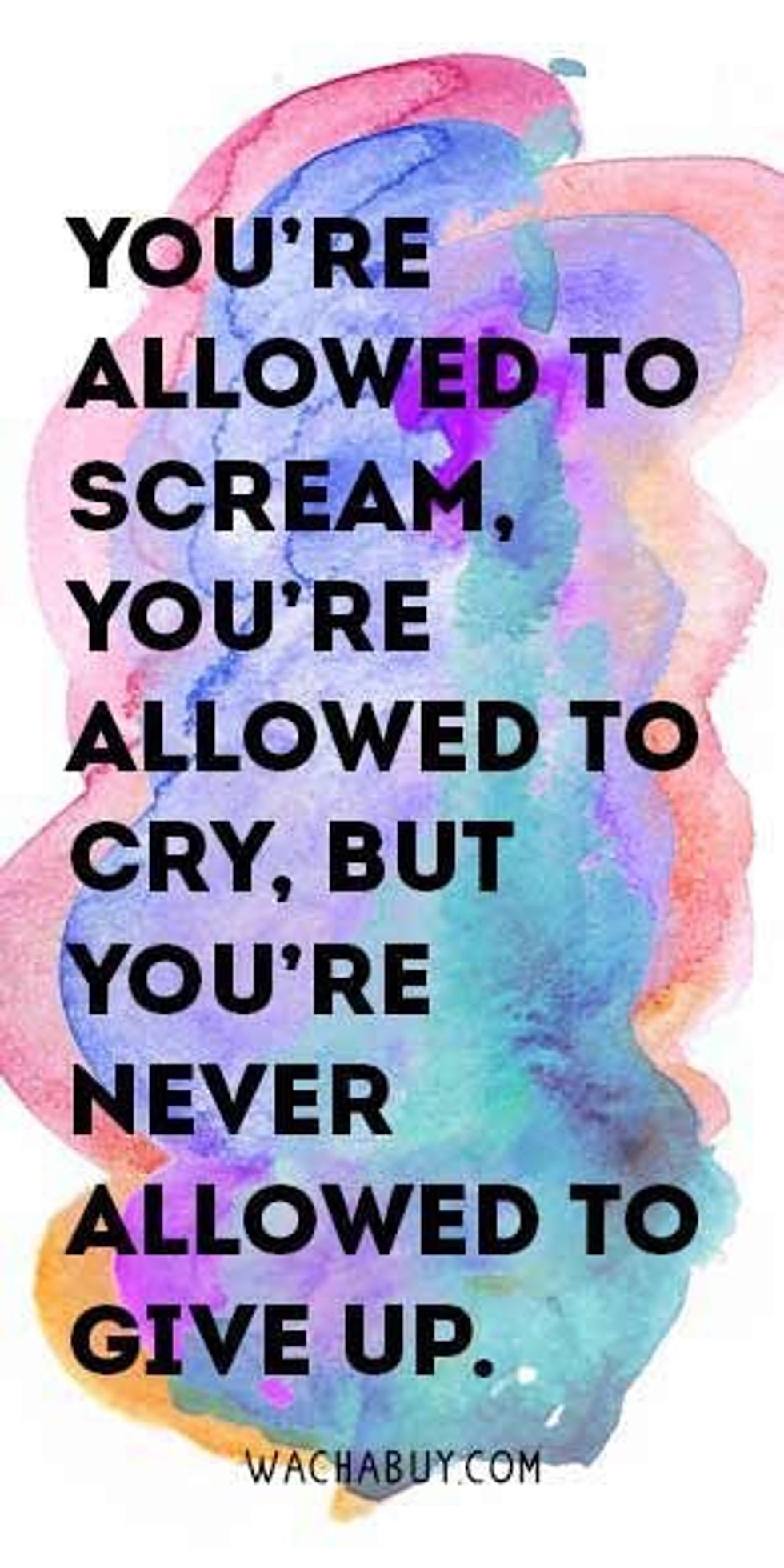 I don't know if any of these quotes were helpful for you but they have gotten me through the past few weeks and I am so blessed because of it. My challenge to you is to find a quote that helps you through your struggles and let it be a reminder that you can and will get through it. You are much stronger than you think you are. So remember to be brave you will make it through.