When I first came back into my dorm hall and saw posters galore of "How to Avoid the Winter Blues" and "Staying Positive" I was set aback. How bad could being at school in the winter be? Are the winter blues a real thing? To answer that, yes. There's no more sun shining walking to your classes but a bitterly cold breeze blowing on your spine when you're rushing to your 8 am or heading out for a night with the girls. You want nothing other than to lay under your covers and avoid all responsibilities to stay out of the cold. Here are a few tips to keep you going even when you feel like your feet are frozen to the floor.
1. Pick up a hobby
Find something that interests you and that you're passionate about to keep you excited and refreshed in between those long cold days that seem to drag on forever. Wether it's a new Netflix show, a new workout class, or going shopping (although this one is highly dangerous and you may waste all of your money). I fell in love with yoga when I was home and have brought that hobby to school with me. It's something to have a few minutes of your day to focus on you, let go of any stress, and you feel rejuvenated when all your joints are stretched out. Jam to a new playlist that keeps your energy high and gives off some good vibes to push you through your week.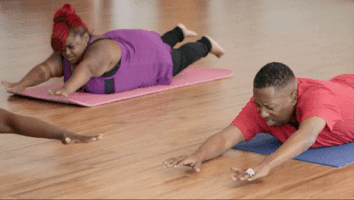 2. Keep your favorite foods stocked in your dorm room
Although you may not have the comfort of one of your mom's home-cooked meals anymore, you can keep some of your favorite treats in your room to keep you cozy and happy. Mac n' cheese, tortilla chips with some quality guac, Starbucks macchiatos galore. It's okay to pig out every once and a while. It all makes us feel good every now and then, don't deny it.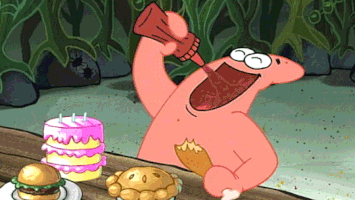 3. Stay around your friends
*"We're all in this together" theme song plays in the background* Don't isolate yourself you'll only get down and feel lonely. You have some awesome people around you to distract you from the stress, homesickness, or to share a fuzzy blanket with. Have a few dance parties, explore off campus, or get involved together on campus. You don't have to go too far to have fun and distract yourself for a few hours.