New Jersey: also known as The Garden State, the Turnpike capitol of the world, or that place where Snooki hangs out. Beloved by its citizens for everything except its property taxes, Jersey Pride is a strong sentiment for many of us who grew up in the most densely populated state in the Union. However, the rest of America places NJ at the top of an entirely different list. According to a recent YouGov poll, our beloved home is ranked the most disliked state in the country. The public's opinion is so low, in fact, that Jersey is the only out of all 50 that a majority of people have negative opinion of.

Now, we could point out reasons why other states should be ranked way lower than Jersey (how did we lose to Mississippi? Really, America?). But instead, we thought it would be more efficient to let you know that we simply don't care what you think. We know deep down that we're the best, and anyone who thinks otherwise simply doesn't know enough about our state. Here are a few of the reasons why everyone is wrong about New Jersey:
1. The people on "Jersey Shore" aren't actually from New Jersey.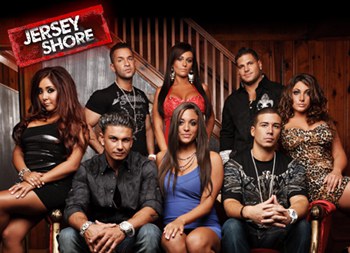 If out-of-state students from New Jersey had a dollar for every time we're asked if we know Snooki, we might have enough money to actually pay for out-of-state tuition. Thanks to a popular television show whose stars spend most of their time at our beaches, when most people think of Jersey they think of a state filled with trashy guidos (thanks, MTV). However, despite the title of the show, there's a well-kept secret about the ridiculous people who make up the cast: they aren't from New Jersey. In fact, only two of the fist-bumping goofballs grew up in our state. The rest of the group came almost entirely from New York, and one from Rhode Island. So if you don't like their crazy antics or fake tans (because we certainly don't like them), blame our neighbors to the north for giving us a bad rep.
Also, we don't talk with that weird accent. Those are people from Long Island, which is (once again) in New York. Nobody here says "Joisey." Nobody.
2. We're home to some of the best athletes in the country.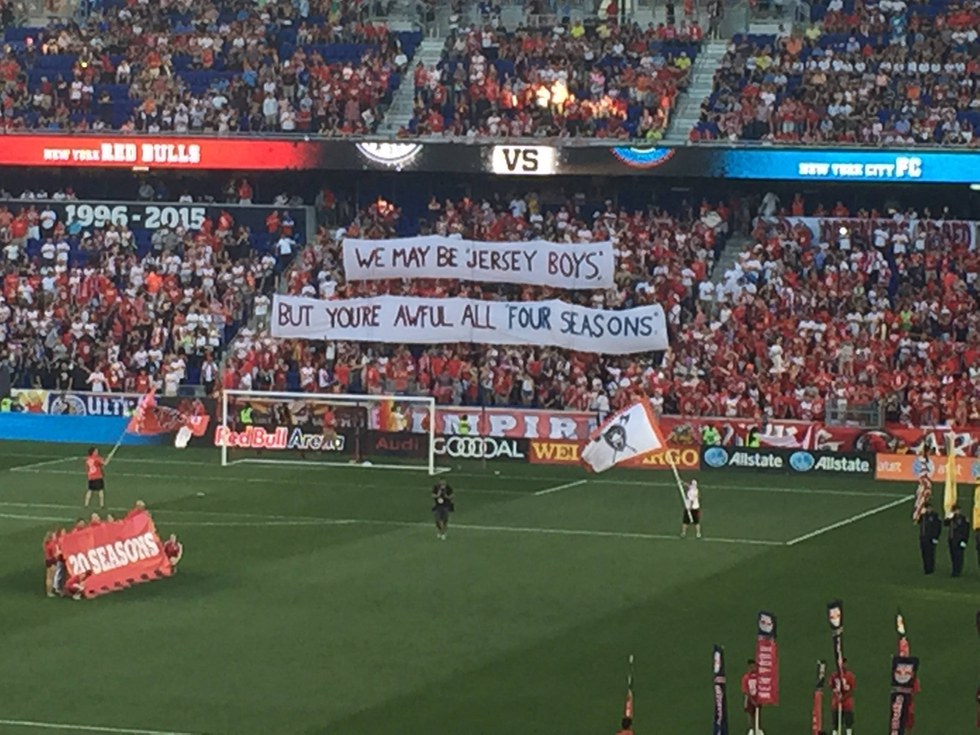 While we're on the topic of New York messing with our image, let's touch on sports for a minute. At first glance, it seems as if the New Jersey Devils are the only team native to The Garden State. However, Jersey is actually home to several major teams billing themselves as "New York," but give no credit to their actual host. Both the New York Jets and the New York Giants play at MetLife stadium in East Rutherford, and international superstars such as Thierry Henry and Tim Cahill have laced up up their cleats in Harrison for the New York Red Bulls.
In addition to hosting successful teams and players, New Jersey has also produced some of our own champions. Tim Howard, goalkeeper for the US Men's National Team, was born in North Brunswick and currently holds the record for the most saves in a World Cup match. Carli Lloyd is also a native of New Jersey, and was recently launched to international stardom after leading the US Women's National Team to win the World Cup with a hat trick in the final.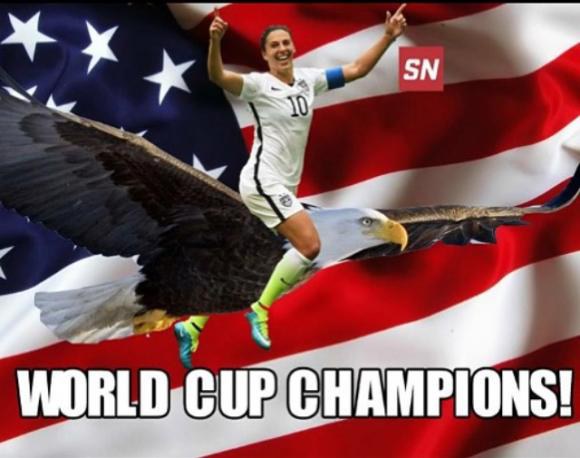 When America needs top athletes, either in domestic leagues or to represent the country on the world stage, it's clear that they look towards our side of the Hudson River for help. It must be something in the water.
3. There's more to New Jersey than the Turnpike.
If you don't know much about our state, and "Jersey Shore" isn't the first thing that comes to mind, then it's probably the NJ Turnpike, instead. To those simply driving through the state while on their way somewhere else, it likely seems that New Jersey is just one long stretch of asphalt and sadness. With the largest population density in the country and a large number of people commuting to Philly or NYC for work, we certainly do have the need for an extensive road systems. However, as soon as you take an exit off of the Turnpike, be prepared to enter an entirely differently world.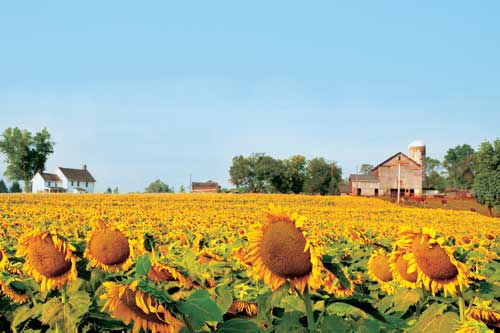 New Jersey has some of the friendliest and most picturesque communities in the nation. There's also a reason why we're called "The Garden State": the southern half of New Jersey is home to gorgeous fields and farmlands as far as the eye can see. If you just take a moment to look around, you'll find that our state is one of the most beautiful in the USA.
4. Nothing can compare to New Jersey food.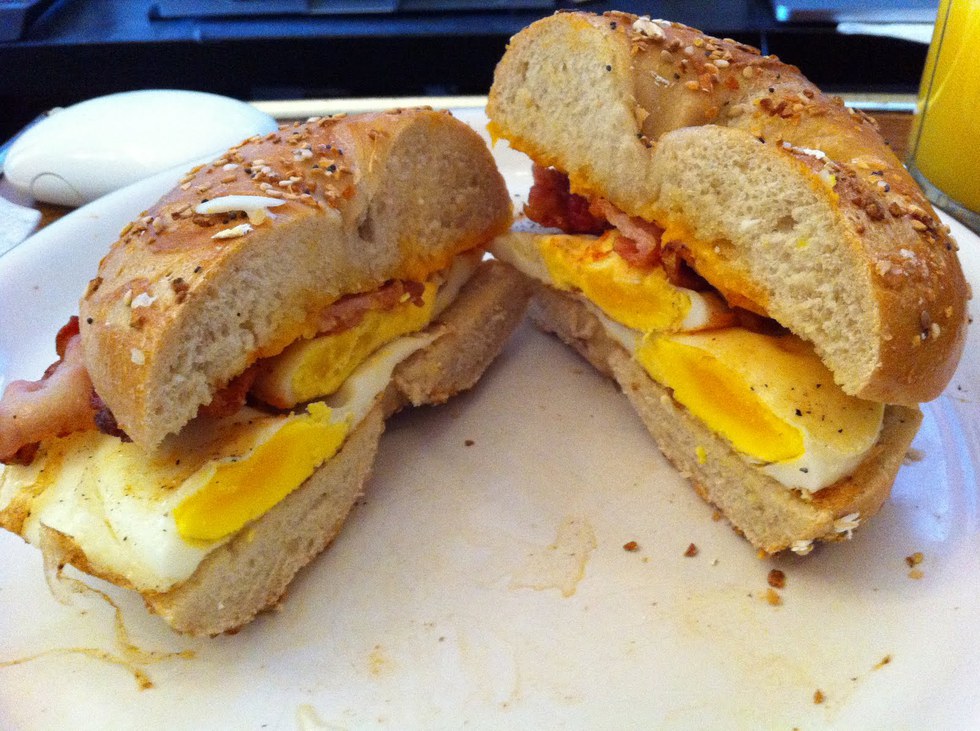 One of the biggest struggles of New Jersey students that go to college out-of-state isn't the tuition; it's finding food that comes even marginally close to what we're accustomed to. Sure, you can get pizza anywhere in the country, but pizza down south might as well be cardboard compared to the cheesy goodness at our boardwalks. We lament the loss of Jersey bagels while we're at school, as if we had just broken up with a significant other, and stand in shock the first time we find out that people outside of NJ have never heard of taylor ham/pork rolls. With heavy Italian and Portuguese populations within our borders, Jersey has home-cooked meals and restaurants unlike any anywhere else in the country.
5. One word: BRUUUUUUUUUUUUUUUUUUUUUUCEEEEEEEEE