It is 5 Days Until Christmas ~ In the 12 Days of Christmas Song* 5 is the 5 Golden Rings, which symbolically refers to the first Five Books of the Old Testament, the "Pentateuch", which gives the history of man's fall from grace.
Grace is a many splendored thing; falls can be too, whether we are talking about weather, Niagara or wipeouts. Walmart fist fights, for deals the day after a national holiday to say thanks for all we have, seemed sharp in its particularly social commentary. And the legend grows, each year.
We are met with little irritations each day; sometimes we are met with big ones. Every person has crosses to bear, and if we knew their story, would probably often weep with surprise and mull the strength of the subject. Grace is a strengthening, a coating, an extra layer of armor to fight those challenges each day. It is given thru prayer, or handing a difficult situation, with … grace!
Christmas season is one of love and appreciation, but it is also notorious for irritations, waning patience and urgency hypocritical to the essential Christmas message of sacrifice, of love for our fellow man, of dying for all men ~ for which one man gave the last full measure of devotion. Life is not perfect, we cannot create a perfect Christmas, but still we try.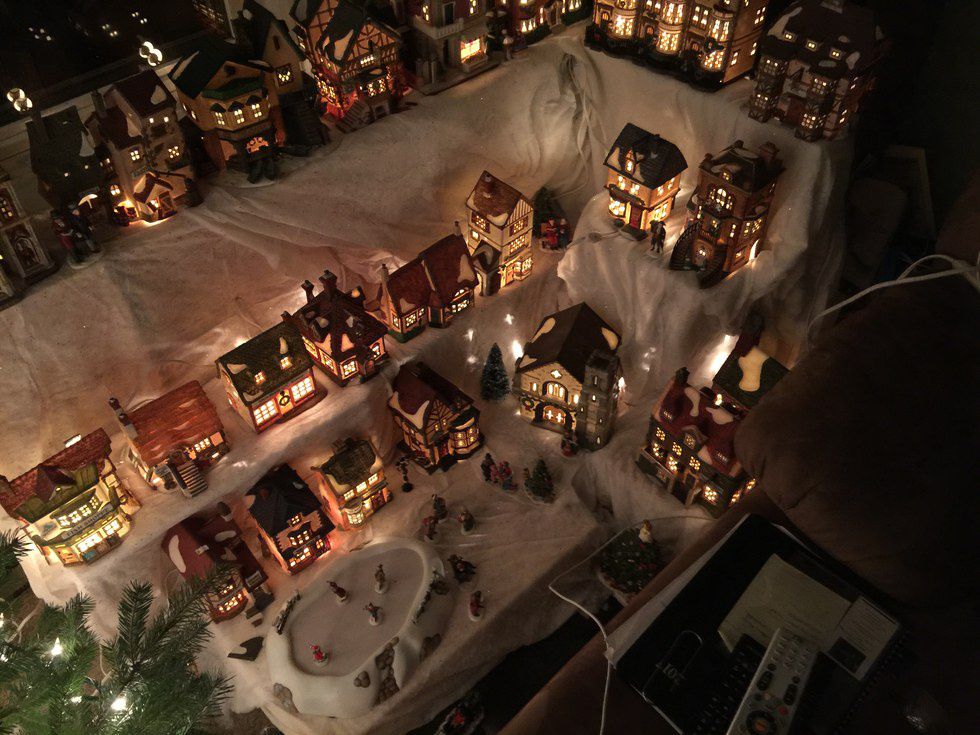 How we handle those crosses ourselves, with a smile or a smack, can use up our supply of grace, or add to it. So it becomes easier to be mean, or easier to be kind.
10 years ago this week. we launched the Ohio Irish American News – it premiered January 1st, 2007. I couldn't begin to tell you all the stories, the doors opened, the memories and the friendships that have come about because of the OhIAN. I couldn't begin to tell you all the late nite sessiúns and sing-alongs, the friendships and fun I have been privileged to be a part of. I have met, I have travelled, rejoiced and shared in too many sorrows, in all seen and done over the last ten years. The list is long, the list is distinguished; in my mind, the list shall live in infamy.
Ten years is an awful long time to go by in a blink. I am grateful beyond words, grateful to be so blessed. Two words have so much meaning:
Merry Christmas; Happy New Year, Happy Anniversary; Thank You.