Before you can start singing Christmas carols and sit around in Christmas pajamas relishing in the thought of having no homework to think about, you have to get through ... *drumroll please* ... FINALS WEEK!
*Insert sarcastic "Yippee!"*
Finals are like the Black Hood of every college or university. They seem to come out of nowhere ready to get those people that have waited until the last minute to do their work, just as the Black Hood does to each of his victims.
So, in order to keep yourself safe from finals, here are 13 tips from the people that know how to deal with it best: the citizens of Riverdale.
1. Walking out of your last class of the semester.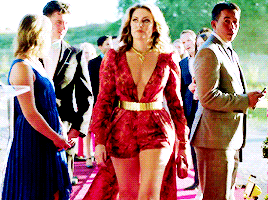 If anyone knows drama and how to make an entrance or exit, it's Alice Cooper. There is no better feeling than walking out of class knowing that the only other time you have to be in that room is the final exam. Show the Black Hood that you're not someone to mess with, and that you'll be ready when it's time. Just don't get yourself so worked up that you throw a brick through the front of the building ... or in your case, the window.
2. Enjoying the few hours of sanity that you have left before the week from hell begins.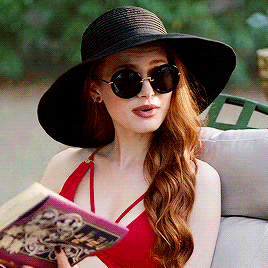 As Cheryl showed us, even on a cloudy day you should take a break. Take a break after that last class so that you don't go crazy and set your house on fire. You'll be better equipped and mentally prepared when the time comes to confront the Hood.
3. Using that rare spurt of motivation to make a list of all the things that you have to get done.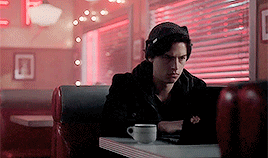 If you use that motivation to write as fervently as Jughead does when he gets an idea, you'll be good to go. Having that organized list with everything on it removes the element of surprise that the Hood thinks that they have over you.
4. Looking at the final product.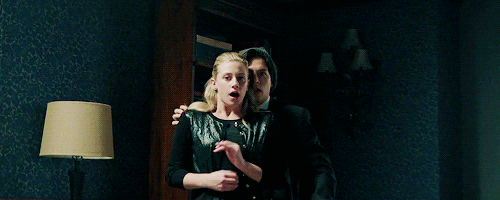 Try to start working on things before finals week approaches so that you're not left gasping at that list like Betty and Jughead did when they saw Cheryl's grandmother in Jason's old room. If you follow that list and get it all done, the Hood won't be able to surprise you like that either.
5. Finishing the paper that you left until the last minute.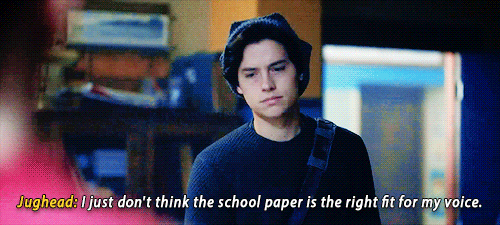 Jughead knows a thing or two about writing. Use that last little bit of adrenaline to write a bomb paper and show the Hood, or your philosophy final, who's boss.
6. Setting up a study group.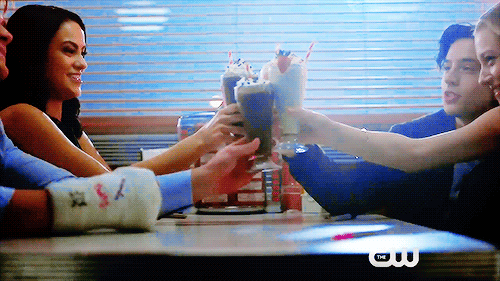 Strength in numbers. Form your own version of the Red Circle and let the Hood know that you're coming for them.
7. Library: 8 p.m.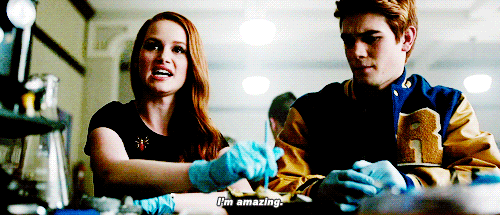 Study so that you have the overly dramatic confidence that Cheryl does. The Hood is weakened by confidence.
8. Library: 12 a.m.

If anyone knows a thing or two about staying up late working, it's Jug. Just be careful staying up too late studying because in the morning, those finals and the Hood could sneak up on you just like the Ghoulies did and attacked Jug when he stayed at Southside late at night.
9. Library: 2 a.m.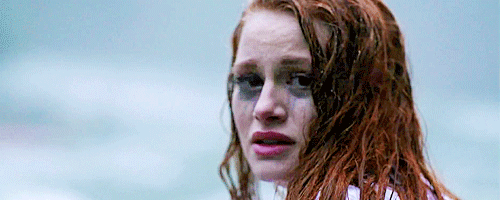 I would not advise staying in the library until your stress level and lack of sleep reaches an all time high. You have to take care of yourself to be able to properly defend yourself when it comes to it.
10. Walking into your final.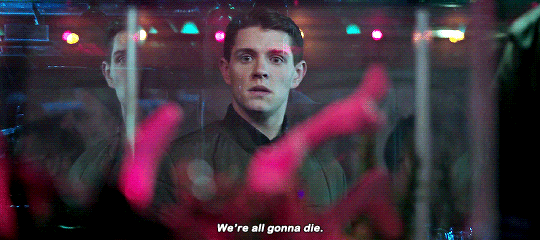 It's normal to be nervous or scared for a final. Try to calm yourself down so that you can think clearly in battle time with the Hood.
11. OR Walking into your final.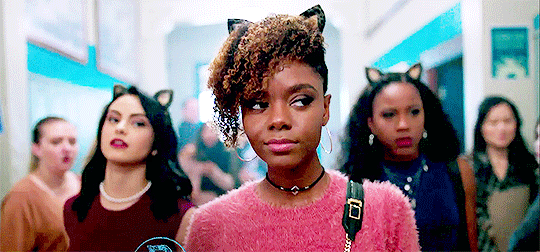 Show the Hood that you're not someone to mess with and that you're ready to go to battle.
12. Halfway through ...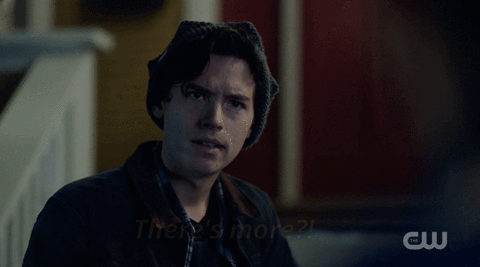 Keep going; the Hood is getting weaker!
13. Handing it in and walking out.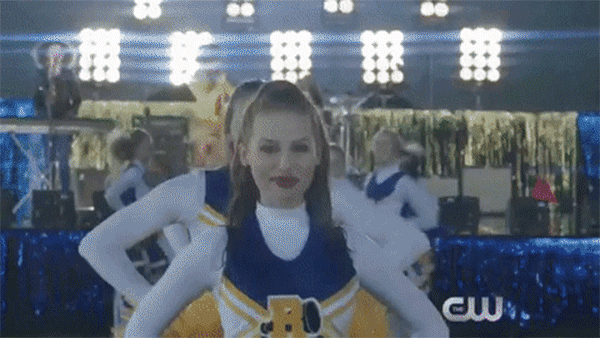 You did it. Finals are done and the Black Hood is no more. Take a lesson from Ronnie and walk out of that room just as she did when she took the River Vixens from Cheryl.
Cover Image Credit: The CW