Some people may call me boy-crazy, but I prefer the term boy-focused. I have a lot of celebrity crushes and a lot of them originate from TV shows I love. These ten men were able to steal my heart and a lot of my time by being great and attractive characters.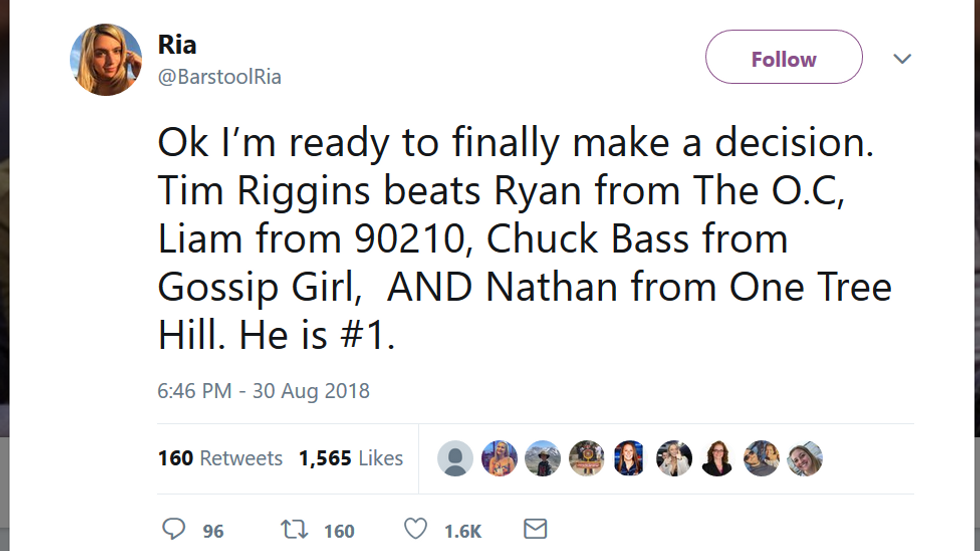 The other day I saw a tweet, where Ria from Barstool Sport's "Chicks in the Office" ranked her top hottest TV characters, so here are mine:
1. Tim Riggin, Friday Night Lights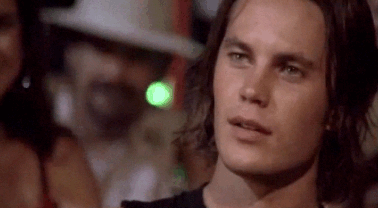 Ria was 100 percent correct when she crowned Tim Riggins as number one. I am literally so in love with his character it hurts. Not only is he pretty, but for some reason my type is "asshole football player" and he fits the bill. Through character development he comes a long way and ends up being even more attractive. What I would do to get a beer with Rigs.

2. Nathan Scott, One Tree Hill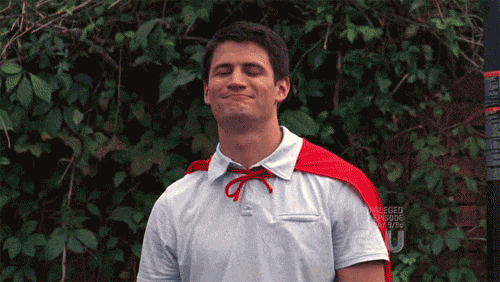 I clearly have a thing for cocky athletes who go through extreme character development and become good people, but Nathan Scott is by far one of my favorite TV characters ever. Not only is he incredibly attractive, but the growth his character goes through is absolutely wild. If someone told me season 1 Nathan would turn into an amazing dad, I would have never believed them. Nathan has good looks, talent, and a personality, what a triple threat.
3. Liam Court, 90210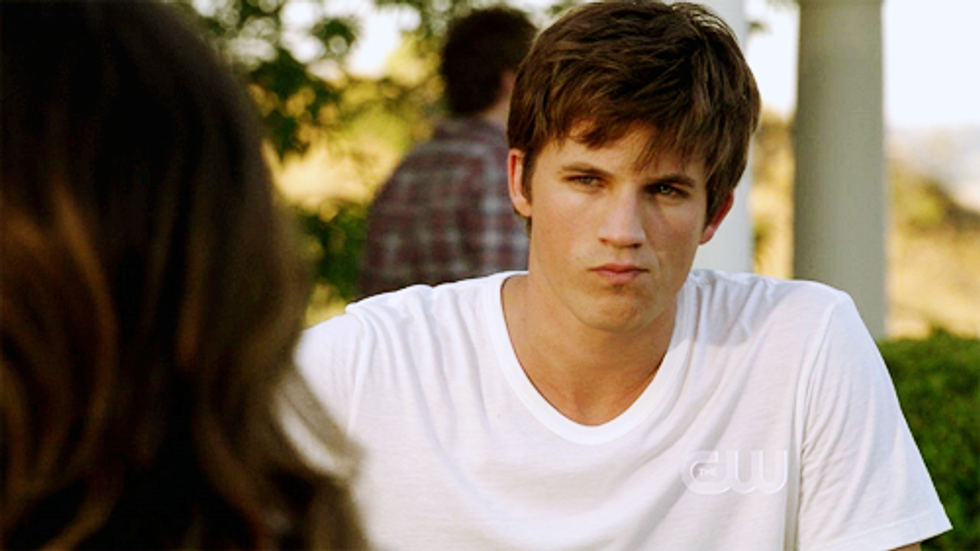 90210 isn't really a great show, but Liam makes it worth it.
4. Vince Howard, Friday Night Lights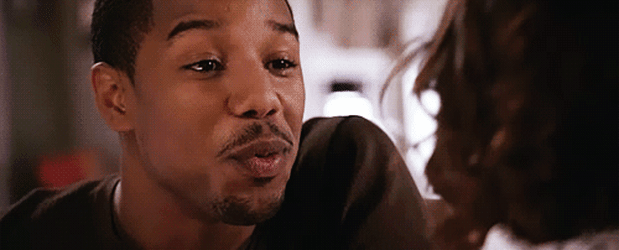 Friday Night Lights had the most attractive cast on TV, by far. Also if you don't think Michael B Jordan is hot, I want you arrested.
5. Nate Archibald, Gossip Girl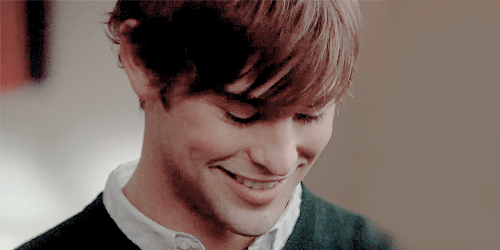 Chuck Bass who? I never really got the hype about Chuck, but Nate on the other hand? Oh man do I love him.
6. Colt Bennett, The Ranch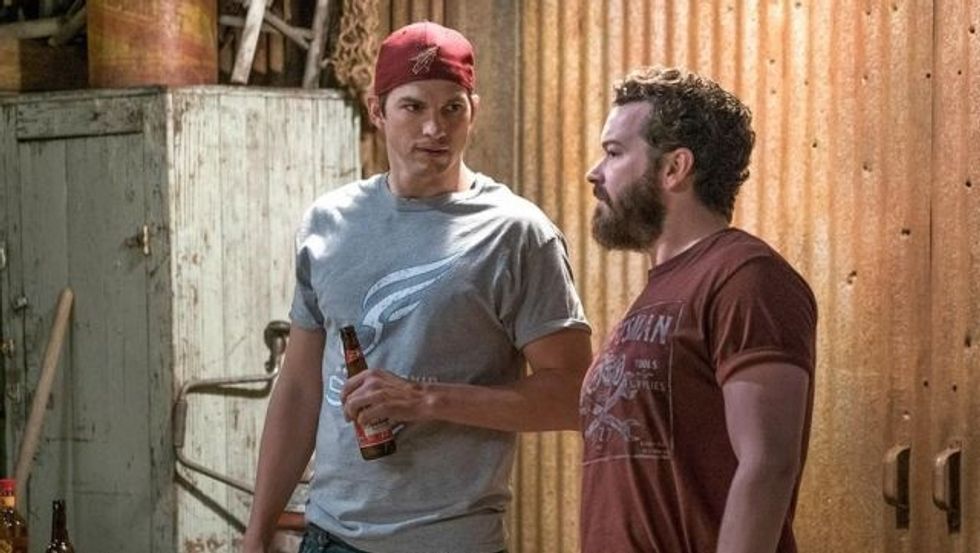 Another dumb (former) jock, are we surprised? But who can blame me, Ashton Kutcher is a national treasure.
7. Jackson Avery, Grey's Anatomy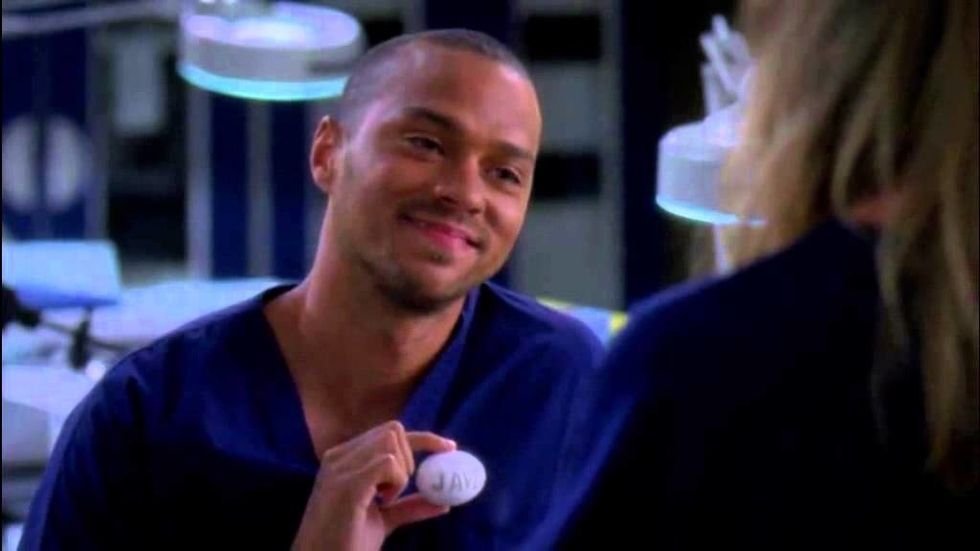 Look at him!!! He is beautiful!!

8. Seth Cohen, The O.C.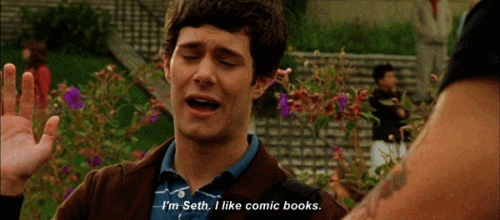 A lot of focus goes on Ryan Atwood and we forget about the real cutie in Newport Beach. Seth is so dorky and charming, it is hard not to fall in love with him.

9. Dean Winchester, Supernatural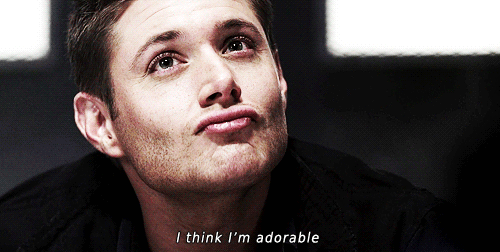 I went through a huge Supernatural phase and during that phase I developed the biggest crush on Dean. He is so beautiful if you take away all the ghost hunting and demon-killing baggage.
10. Derek Shepherd, Grey's Anatomy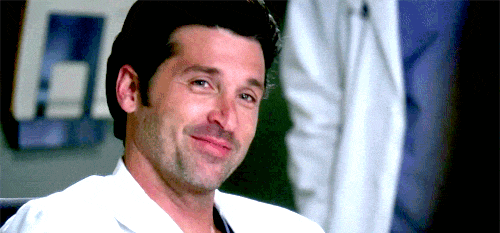 This might be a basic choice, but I stand by it.