You do not have to be a beekeeper to know that we are in the midst of a honeybee crisis. Although, calling it a crisis might be an understatement. Just last year, bees were placed on the endangered species list as their populations were on the decline.
With how small of an insect honeybees are, they play a massive role in the circle of life. Many plants are half dependent on honeybees for their pollination, but some do rely solely on them. It is what apples, strawberries, tomatoes, avocados, hazelnuts, walnuts, lemons, carrots, broccoli, vanilla, coconut, and other crops have in common.
So what exactly is causing the bees to die out? Scientists are pointing blame toward CCD, also known as Colony Collapse Disorder. Over the course of more than five years, CCD has wiped out over ten million bee hives, totaling $2 billion of destruction. Colony Collapse Disorder is when the worker bees abandon a hive, leaving behind the queen bee. The true cause or causes of CCD is still in the process of being determined, but potential theories include pesticides, malnutrition, climate change, or genetically modified crops.
With all awareness being raised to help steady and replenish the bee population, artist Matthew Willey is taking it a step further. He is the founder of The Good of the Hive. He has dedicated himself to painting 50,000 honeybees. Why that specific number? 50,000 is the number of bees in one hive that is considered healthy and balanced. His paintings are seen through murals around the world.
Willey discovered his liking toward bees after coming across one that was sick in his New York office. There was something about his encounter with this bee, having the chance to get close to it, rather than how bees typically act around humans, always flying around, buzzing.
After the bee died, an interest sparked him as he began his own research on these insects. He ended up stumbling upon Colony Collapse Disorder and from there he was intrigued by a honeybee's way of life. He took his newly-found interest, combining it with his talent of art.
Matthew Willey has completed several murals so far; a gallery of a few of them are below.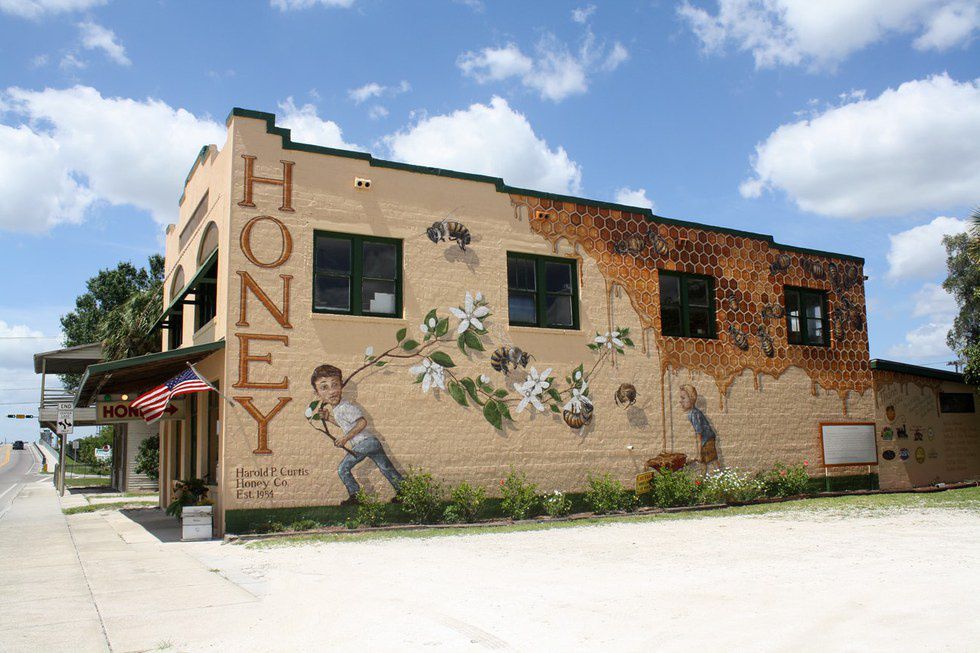 After a changed law that once banned graffiti in the town of his first mural, Willey spent 10 long weeks in the blazing sun to complete his mural, located in LaBelle, Florida. According to his website, he realized that the true meaning and symbolism behind this mural stands for more than just bees. "It became a story about the beauty of human spirit."

A swarm of bees can be seen flying across the side Estes Hills Elementary School in Chapel Hill, North Carolina. How many bees are on this wall? Try 176. The message that this mural was meant to bring was supposed to inspire the students here, saying that just like bees, we all have a job and a part in all things, no matter how big or small.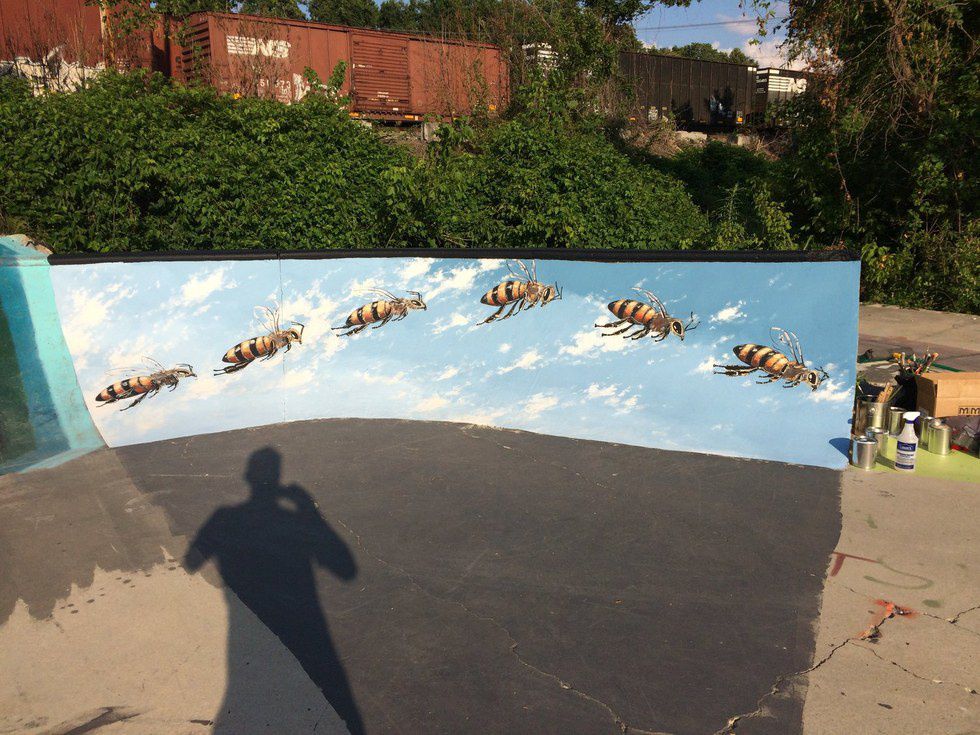 Ever since the summer of 2016, these six bees can be spotted at Foundation Skate Park, located in Asheville, North Carolina.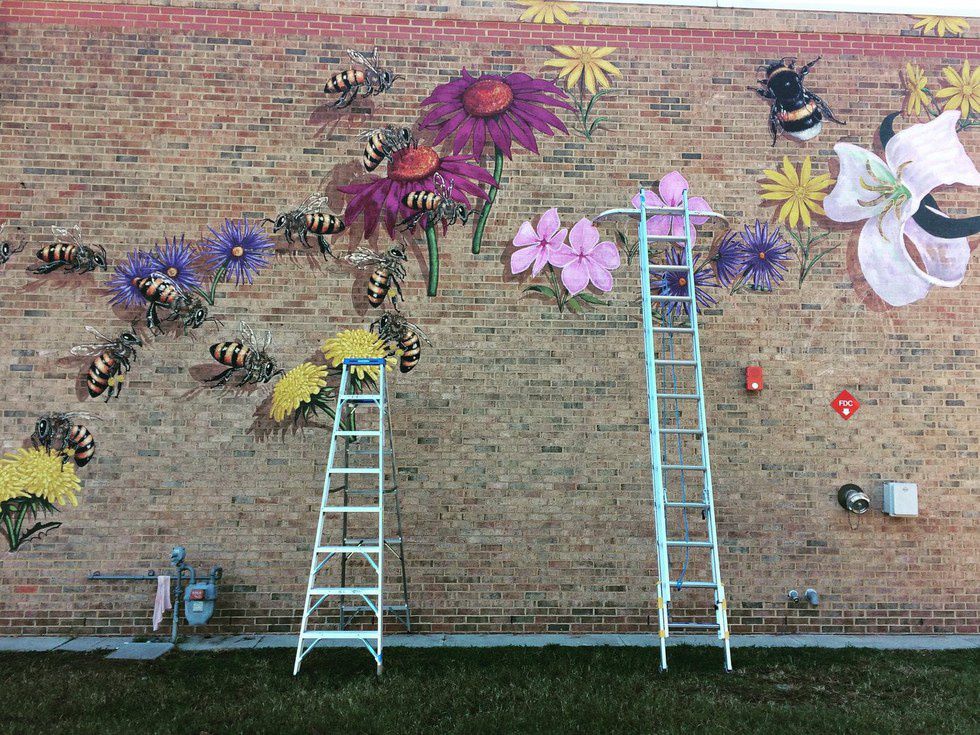 After settling upon this mural's location, a fire station in Carrboro, North Carolina , it seemed like a perfect location in more ways than one. This fire station has a female Chief, and this mural includes a queen bee.
Out of his goal of 50,000 buzzing bees, he is only at 1,693. To find out more about Matthew Willey and his murals check out his website.