The Summer Olympics only come on every four years. During the two short weeks they are happening, you won't find me far from the TV as I watch athletes compete from all around the world and make history.
The Rio games so far have been full of amazing accomplishments. In case you've missed any action, here are some notable moments from swimming and gymnastics that have taken place in the 2016 Olympic Games.
USA Gymnastics: First of all, I might be a little bit biased because this is probably my favorite Olympic sport to watch, but team USA is unstoppable. They won gold for the team all around, where each of the five gymnasts on the team competed in one event. Not only did they win gold in the team all-around, but Simone Biles, Gabby Douglas and Aly Raisman all qualified for the individual all-around. There is a two-per-country rule, so only Biles and Raisman were able to compete. Biles won gold, and Raisman won silver, sweeping the competition. Team USA isn't done yet- each of the five gymnasts, who are calling themselves the "Final Five" in honor of coach Marta Karolyi's final Olympic games, qualified for an event final. Stay tuned and watch next week to cheer on USA gymnastics.
Swimming: When we think of swimming at the Olympic games, we think of Michael Phelps. Phelps came into these Olympic games holding the flag at the opening ceremonies. He's already won gold in four events, and he has more to go, making his gold medal count a total of 22. Michael Phelps is truly amazing. However, he hasn't been the only one taking the spotlight in swimming. Simone Manuel made history as well. Manuel tied for gold, breaking a world record in the 100-meter freestyle and becoming the first African-American woman to win an individual swimming event at the Olympics. She has also won a silver medal in Rio. Katie Ledecky is another stand-out. So far, she's won three gold medals and one silver. She is so dominant in her sport, breaking world records and finishing entire seconds before her opponents. The USA isn't the only one dominating in swimming though; Hungary's Katikana Hosszu, better known as the "Iron Lady" because she's able to go through many events without tiring, has already won three gold medals in Rio, and she isn't finished yet. Her coach and husband has been getting a lot of attention because of his excited reaction to her events. He even has "Iron Lady" tattooed on his bicep.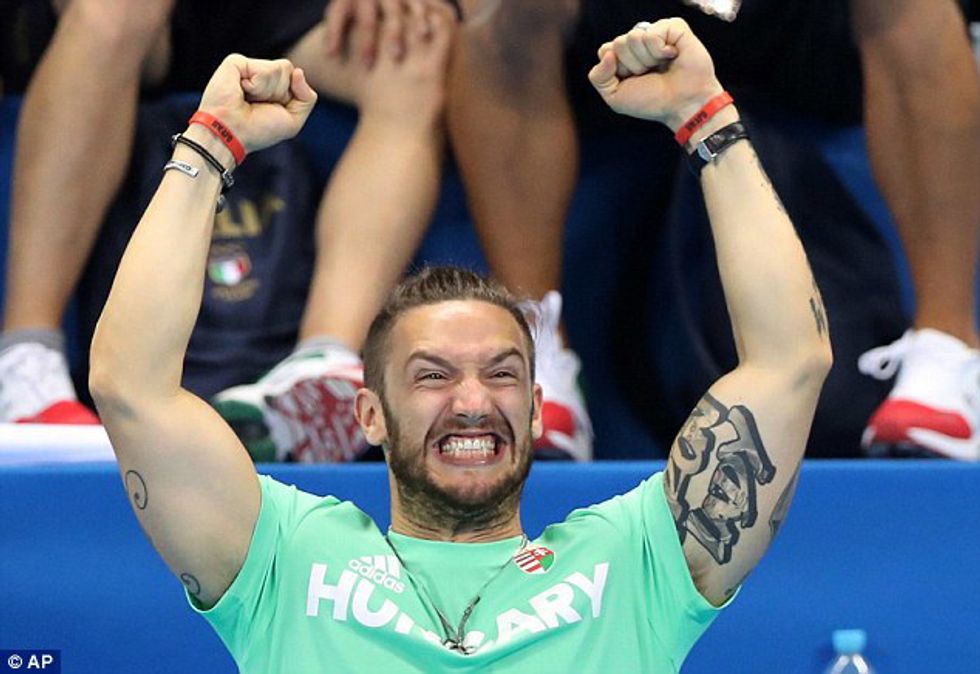 All of the Olympic events are amazing to watch, but these are just a few stand out moments in two major sports. If you haven't tuned into the Olympics yet, I'd definitely recommend it. You get to see athletes from everywhere accomplishing dreams they've literally dreamt their entire lives.