Eleven years ago, Shonda Rhimes (AKA the women who made you believe in true love, shattered all of your expectations on what kind of love you want in your life, and then also has the power to break your heart at least once every season) created the award-winning television show, "Grey's Anatomy." Throughout the last 12 seasons, we've seen the cast live and love, make mistakes, perform a few surgeries, and cry as we watched way too many of our beloved surgeons die.
In honor of season 13 premiering on Thursday, September 22, I thought I'd take a look back on the best and worst moments of the past 12 seasons.
The Most Amazing:
Meet Derek Shepherd
Season 1, Episode 1. She will always be the girl in the bar. He will always be the guy in the bar. Who new that sexy smile would be breaking our hearts for many seasons to come.
The Most Horrific:
Goodbye Derek Shepherd
Season 11, Episode 21. I never thought I'd cry over a fictional characters death...until McDreamy died. Why couldn't you have done a head CT????? I'm not even a doctor and I could have told you that!!
The best of the best:
The Wedding Day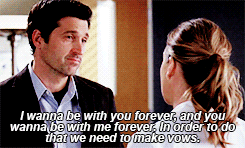 Season 5, Episode 24. Maybe I should start stocking up on post-it notes. Who needs a costly wedding when you have a love like MerDer and can recite your vows on a yellow post-it note for a few dollars?

The worst of the worst:
The Plane Crash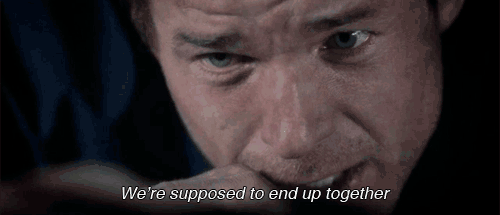 Season 8, Episode 24. The most devastating part is watching Mark say goodbye to Lexi. And the fact that we soon will learn that Arizona will have her leg amputated. Anddd the emotional trauma to Meredith and Christina and Derek. I don't know why Shonda feels the need to traumatize the committed viewers...
The best:
The Adoption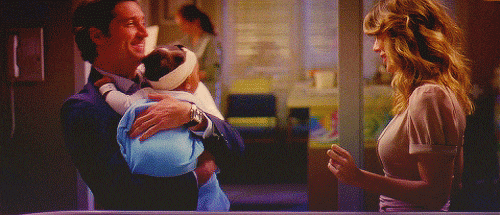 Season 8, Episode 10. Literally the cutest family ever. They tried for years for one and then in the end, are given three, even if Ellis will never meet her father. Family is so important, whether it be biological, adopted, or happened when a group of surgeons is together for more than 10 years.
The Worst:
Kepner and Avery Loss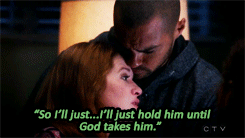 Season 11, Episode 11. April showed the world what strength and faith truly look like. Their troubles nearly destroyed them, but they taught us how different people cope, and sometimes they need the time apart to show them how much the other really cares.
The best line of all 12 seasons:


Season 2, Episode 5. Sometimes you have to fight for what you want in life. Meredith taught us all to fight for who we love. She is the role model for every women. She's independent, loving, intelligent, and know how to preserver in the face of adversity.