Over the past decade, television has undergone a very crucial transition: the incorporation of female lead characters. Since it's a known fact that girls actually do run the world (Beyonce said so herself), it's time for the leading ladies of the small screen to get some credit. Without these characters, women would still be sitting in the background of our favorite shows. These women are not only trailblazers for female empowerment, but role models for women worldwide. With that, here are 15 of the smartest, sassiest ladies gracing our screens that remind us that women do, indeed, rule:
1. Leslie Knope from "Parks and Recreation"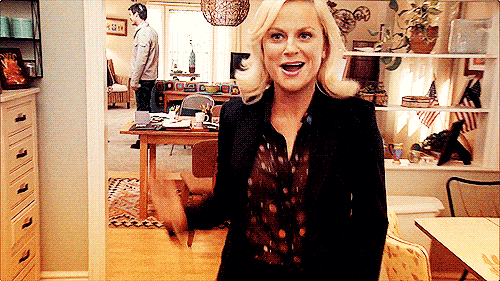 As the sole source of positive energy in Pawnee, Indiana, Leslie Knope is everyone's favorite boss lady. She works harder than anyone else in her small town, demands the respect of her fellow bureaucrats, and genuinely loves her job. When she's not eating waffles at JJ's Diner or scrapbooking with BFF Ann Perkins, Leslie is out making sure that the Pawnee parks are safe and raccoon-free, like a true female warrior.
2. Liz Lemon from "30 Rock"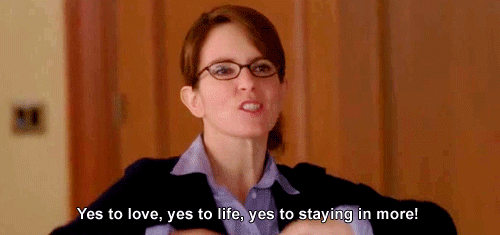 Who else can balance being a head comedy writer for a television show, stress-eating, and acting on their love of "Star Wars"? Without Liz directing her team of staff writers, along with her humorous outlook on the world, "30 Rock" would simply fall apart. As a character, Liz gives us a realistic look on life in New York City, working in one of the city's most famous buildings.
3. Meredith Grey from "Grey's Anatomy"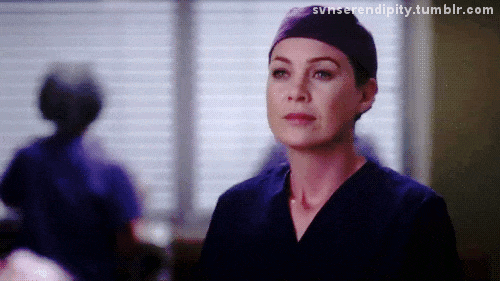 We cannot talk about powerful, inspirational TV women without citing Dr. Grey. Her ability to see things from not only the doctor's perspective, but the patient's perspective, is truly what sets her apart from any other doctor. Her compassion as a medical professional not only makes her a successful doctor, but a friend to viewers. Kudos, Dr. Grey.
4. Olivia Pope from "Scandal"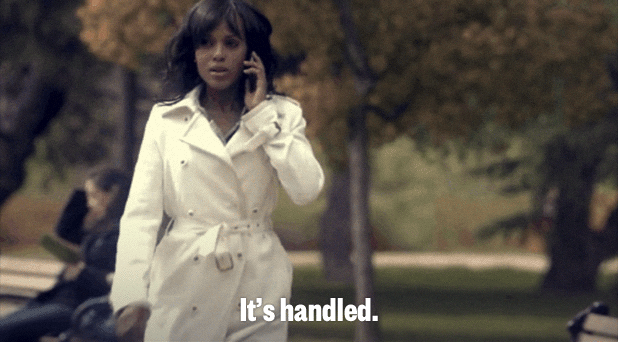 Always on the move, Olivia Pope uses her talent as an expert crisis manager to protect her clients from whatever or whoever may be after them. The trust that Olivia has gained from those around her by doing her job and doing it well has made her virtually invincible. Bravo, Ms. Pope.
5. Blair Waldorf from "Gossip Girl"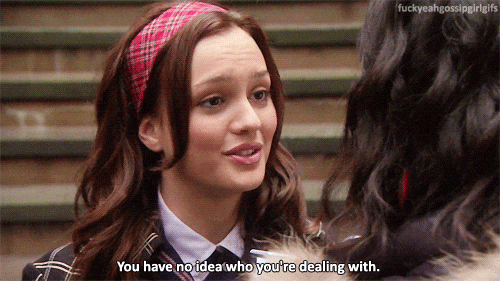 As the best manipulator on the Upper East Side, Queen B definitely makes this list. Even though her intentions aren't always so innocent, Blair truly embodies power. From single-handedly shipping Georgina Sparks off to Bible camp, getting revenge on her numerous enemies, and sometimes even making things right again, Blair is the ambitious lady of the pack. And for that, she rules.
6. Carrie Bradshaw from "Sex and The City"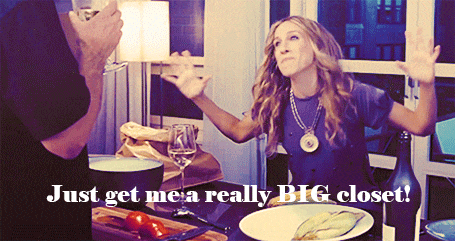 When you hear the phrase, "female writer," Carrie Bradshaw is most likely who comes to mind. Whether it be for the New York Star or Vogue, Carrie's desire to pour the details of her life onto printed page is unyielding. With her determination to be successful at what she does, as well as her three best friends by her side, Carrie is an inspiration to us all.
7. Annalise Keating from "How to Get Away With Murder"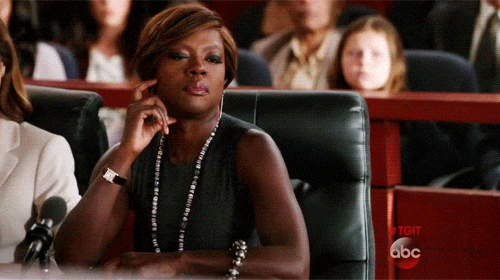 When it comes to justice being served, Annalise Keating is your girl. As a high-powered criminal lawyer (and extremely harsh professor), Annalise's main goal in life is simple: don't lose. Even in the bleakest of situations, Annalise always puts her advisors, her Keating 5, and her clients before herself. With her combination of knowledge, wits, and a style that we'd all kill for, Annalise actually slays.
8. Mindy Lahiri from "The Mindy Project"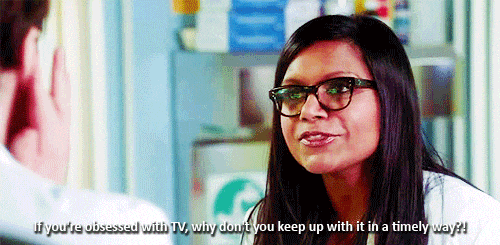 Do you ever see those people that just seem to have everything in their lives put together? That's not Mindy. However, Mindy is smart, successful, quirky, and determined to live out her dream life. Real as can be, Mindy is a character that is not only relatable to the everyday woman, but shows that life is better with a lot of humor.
9. Lisa Cuddy from "House, M.D."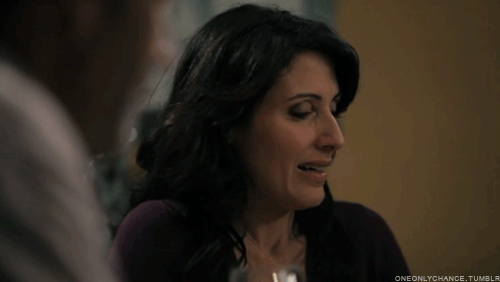 Being the Dean of Medicine in the world of Dr. Greg House must be a tough job, but someone's got to do it. Enter Dr. Lisa Cuddy. With her quick-witted responses and no-nonsense attitude, Cuddy is the glue that keeps her hospital together. Even when she's stressed, overwhelmed, and lets House win in their frequent power struggles over patients, Cuddy still maintains control over everything and everyone at Princeton-Plainsboro, Dr. Cuddy, we commend you.
10. The "Friends" Girls (Monica Geller, Rachel Greene, and Phoebe Buffay) from "Friends"


Though we saw them (try to) tackle many different careers, our three favorite New York City ladies have proven that no matter what you do, being happy is always key. By following their passions, Monica becomes a chef, Rachel moves up to an executive fashion position at Ralph Lauren, and Phoebe keeps her open-mic act at Central Perk (who could forget when she struck gold with "Smelly Cat"?). Overall, these ladies rule because they've stuck to what they love and supported each other along the way.
11. Temperance Brennan from "Bones"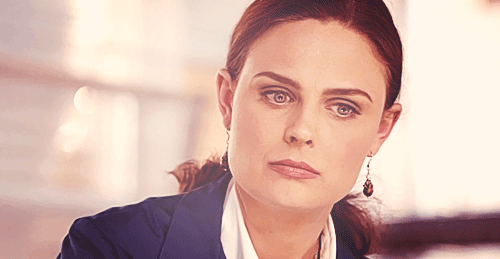 Solving crimes and keeping her lab in tip-top shape are just a couple of the tasks that Dr. Brennan has on her plate. With her genius intelligence level and problem-solving smarts, Dr. Brennan is the instrumental piece in making sure that Washington D.C.'s most high-profile murder cases get cracked. Smart ladies for the win.
12. Kate Beckett from "Castle"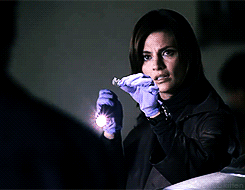 One of the things that makes Detective Beckett so awesome and worthy of ruling-ness is the fact that her partner Castle found her so bad-ass that he modeled his "Nicky Heat" crime-fighter after her! Beckett makes sure her team gets down to the bottom of every case that crosses her path (even going back to the case of her mother's mysterious death). All in all, she's not your average television cop.
13. Jane Rizzoli and Maura Isles from "Rizzoli and Isles"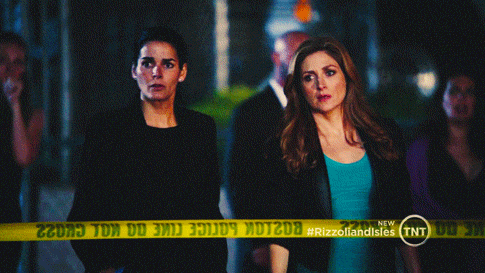 With Jane in the police headquarters and Maura in the lab, these two best friends keep Boston safe. Whether they are taking down mob bosses, finding murders, or even dealing with their own hectic lives, the duo prove that women can, indeed, rule. What happens when hard-headed, rough Detective Rizzoli teams up with prim-and-proper, intellectual Dr. Isles? Double the girl power.
14. Olivia Benson from "Law and Order: SVU"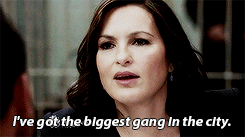 You know her, you love her. Lieutenant Benson is every criminal's worst nightmare. She's dedicated, relentless, and doesn't rest until her cases are solved. She ensures that the victims that she encounters have their voices heard and makes sure that their attackers are brought to justice.
15. Robin Scherbatsky from "How I Met Your Mother"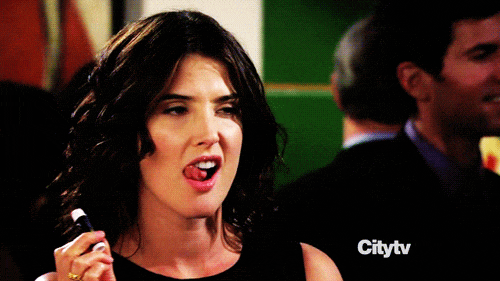 Ah, Robin. Our favorite newscaster and the Canadian 1/5 of one of the most well-known friend groups in television history. Robin's originality and free-spiritedness are what makes her so iconic as a female character. She isn't afraid to go out and get what she wants in life, proven by the fact that she left Canada to become a serious journalist. That takes guts.