Feminism is an ideology that has been plaguing the world since the early 20th century. It supports radical ideas that women are "powerful" and "deserve to be treated like a humans." Crazy sh*t, I know!

We need more traditional values in our corrupt, socialist generation. I've come up with thirty reasons why feminism sucks, and I hope they convince you to become an anti-female like myself.
---
FEMINISM SUCKS BECAUSE:
1. The bible said "ADAM and EVE" not "EQUAL PAY for
EQUAL WORK."



,
2. Men have to take females swimming on the first date since makeup is FALSE advertising!


3. Breastfeeding in public is disgusting! How dare you keep your baby alive smh!


4. First feminists want gender equality…then they're claiming they want racial equality? And now marriage equality? #demandingmuch?


5. Women can't be leaders! They may get their periods n start a war for no reason (something a man has never done).


6. Feminists ruined Bill Cosby's life! All for what? Forty rape accusations!?


7. If ke$ha is so mad at her producer, why doesn't she just stop making music? #solutionz






8. Traditional marriage is the ONLY marriage. Like #tbt to when men had multiple wives and would beat them if they didn't reproduce a son. <3



9. Feminists think consent is necessary? Have you not figured out by now that women don't have control over their bodies!



10. If females don't want to be sexually harassed at work, then why do they continue to go to work? Boys will be boys.






11. Colors define gender. If a boy wears pink, then he is no longer a boy. It's science look it up.



12. School dress codes are necessary. If a boy sees a girl's shoulder he may get turned on and therefore distracted from his education!


13. I just want there to be less representation of women in government!


14. Feminists get mad when someone who is pro-life shoots up an abortion clinic?






15. If women don't want men's attention, then why do they bother walking outside? They're clearly asking for it.


16. Real men don't cry! I will divorce my husband if he ever shows emotion. I like my men how I like my robots.


17. Females are so confusing! What do they mean by "no" and "go away?"


18. I love not being able to walk in the dark alone. There are so many bugs! Thank you creepy men for keeping me indoors and safe at night #angelz



19. Sluts should be punished for being sluts. Do they really expect to wear that outfit and not let it be an invitation for a man to grope them? Crop tops = consent




20. Sometimes I forget that I know how to smile... Until a man on the street tells me to. Thank you for reminding me! <3

21. Feminists believe a woman can have sexual feelings? That is impossible. Only men can want sex. It's biology.


22. How do you expect the government to help the poor and feed the hungry when they have so many bodies to regulate?


23. I love when random men whistle at me and call me pretty! The best part is when I ignore them and have to risk being assaulted... it's such a fun game! :')


24. Feminists are pro-choice! CHOICE! women obviously don't have the ability to choose w/o a man's opinion! They don't have brains, only uteruses.


25. Real men don't rape. Only fake men do.



26. Political correctness sucks. Being racist is my free speech right? How dare they take that away? George Washington is rollin' in his grave.


27. Feminists ALWAYS stick poor men in the friend-zone. like how dare you not want to have sex with every single one of your male friends! #tease


28. Females always lie that they "have a boyfriend" in order to keep men away! It's as if they know that men will respect other men before they respect women.



29. Having mostly men in congress allows them to make decisions for what women can do with their bodies! Thank GOD for men otherwise I wouldn't know. #indecisive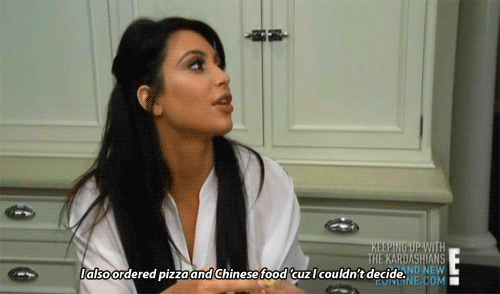 30. Equality is SCARY! imagine…"a world…where white men...ARE NOT dominating? #awful