I have spent days thinking of the best way to write about you, but everything I came up with didn't feel right. At first, I wanted to write a tribute, but the word tribute didn't feel right. Then I was going to write a letter, but that didn't feel right either. Another idea I had was to write about my feelings and reactions, but that again didn't feel right. Eventually, I came to the conclusion that no matter what I decide, it isn't going to feel right, because it is never going to feel right to write about you being gone.
So I'm not going to. Below is a list of random memories that we shared--some very memorable and exciting and others very minuscule. While I will never be able to compile a full list of the times we had together, this is a great start.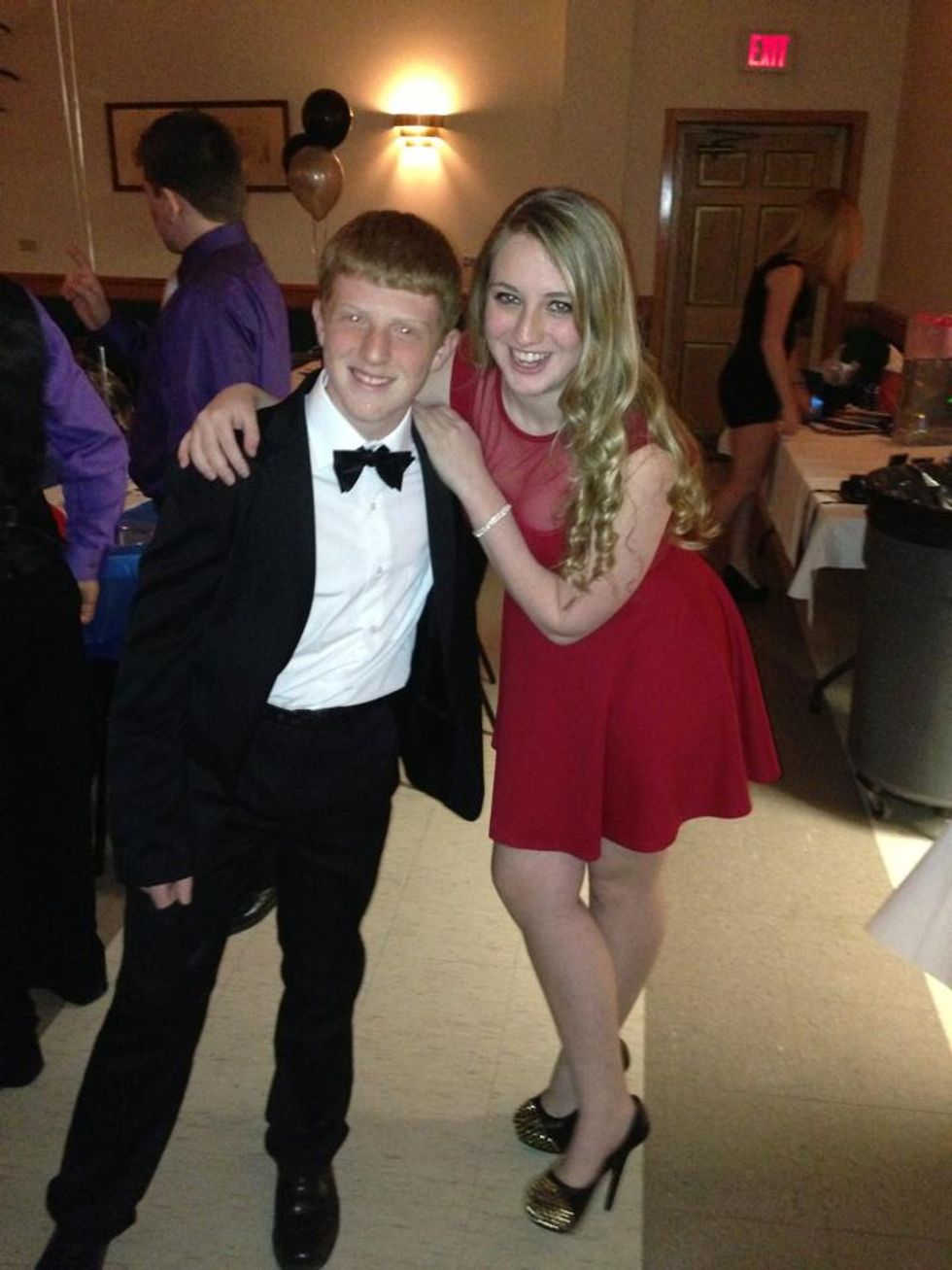 In middle school, you and I made plans to meet at our elementary school's--B.F. Gibbs's-- playground to hang out. The day came for us to meet up and I totally forgot--absolutely slipped my mind. On top of that, my phone was dead, all day, as usual. You showed up, not forgetting our plans and clearly being the better friend, waited there for me, giving me the benefit of the doubt that I was coming. You waited there for hours--even falling asleep in the little tube tunnel, only to be accidentally stood up by your friend. When I finally charged my phone and realized I had left you there, my heart sank. I truly still remember remembering our hangout well past our planned time. You never got angry or upset with me for forgetting, not once.
In freshman year of high school, I wanted to be an M&M for Halloween, but none of my other friends were on board with the idea. Immediately you stepped up and were more than happy to be an M&M with me. You were green and I was blue. You were also way too lazy to make your own shirt, but I was more than happy to make it for you--even though they turned out horribly. Taking the horrible job I did on our costumes, you spent the Halloween with me and our friends dressed as an almost unrecognizable M&M with me because you are a great friend.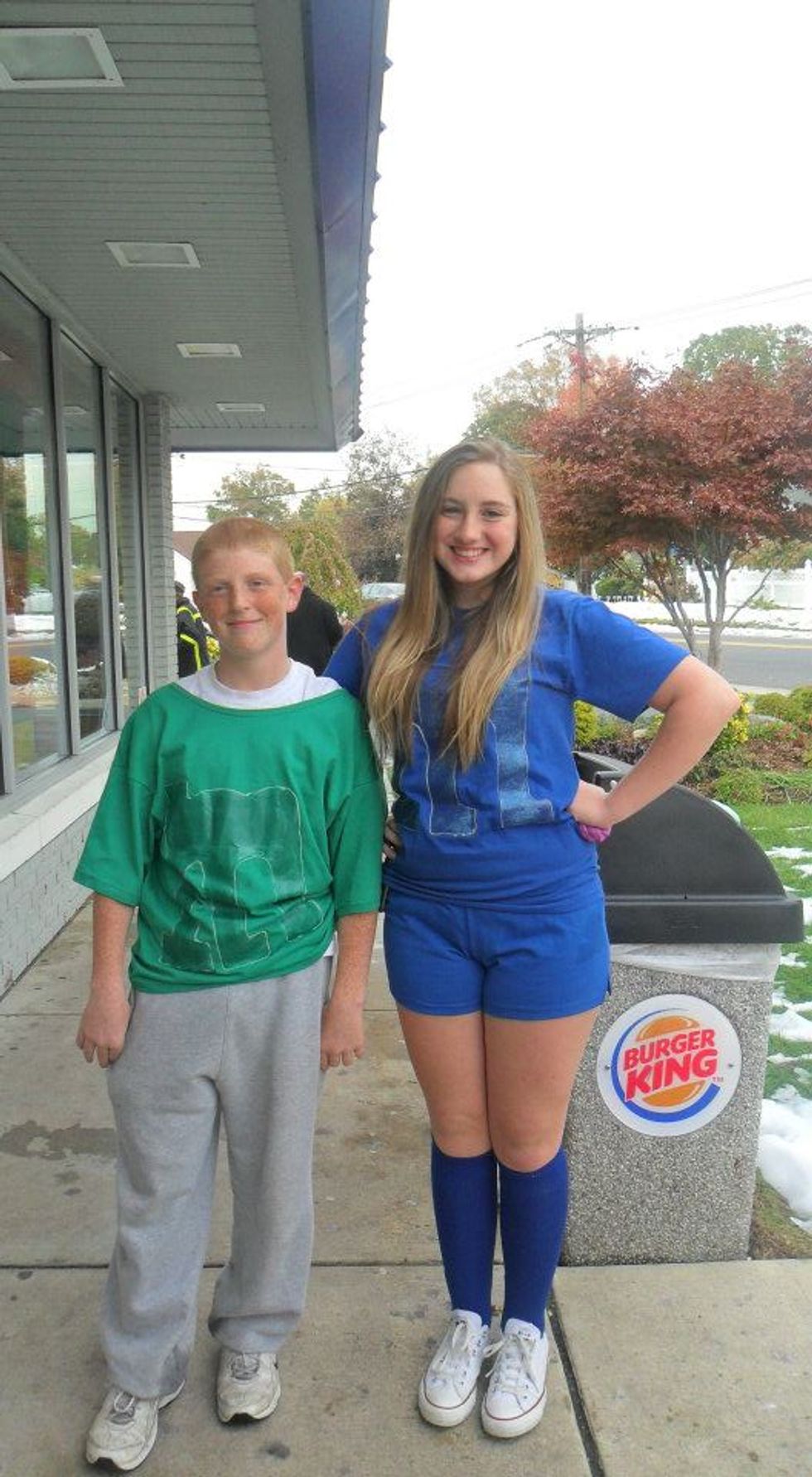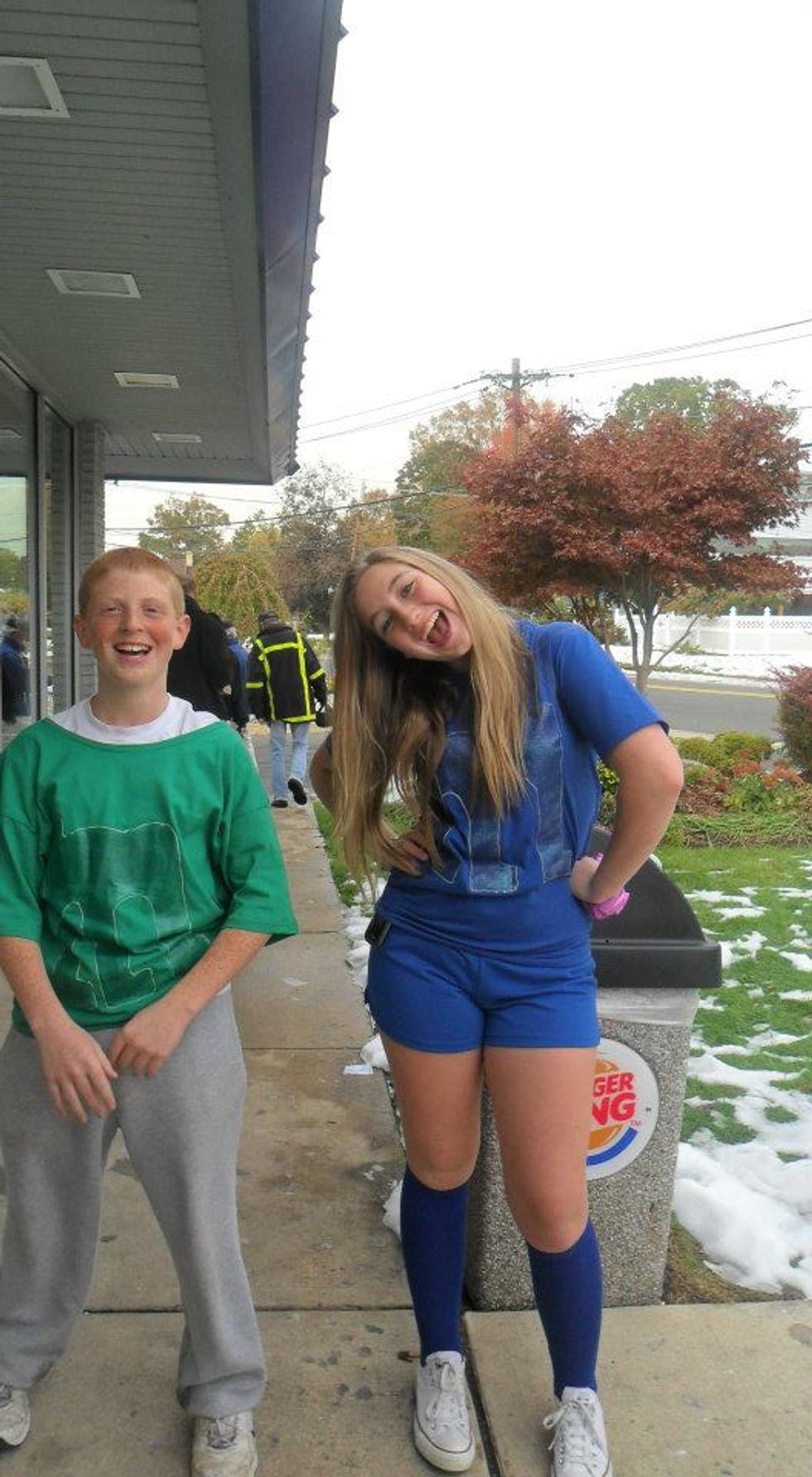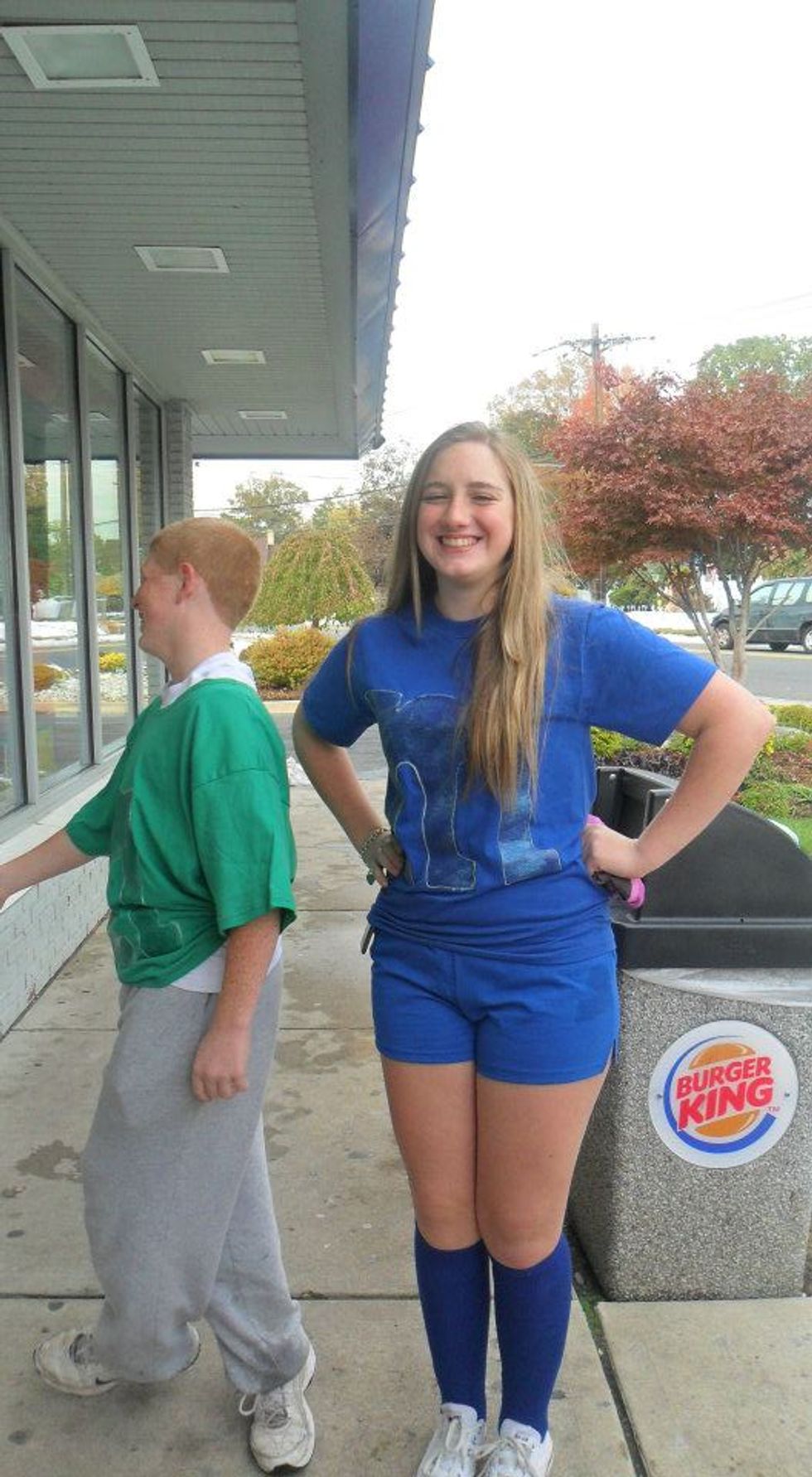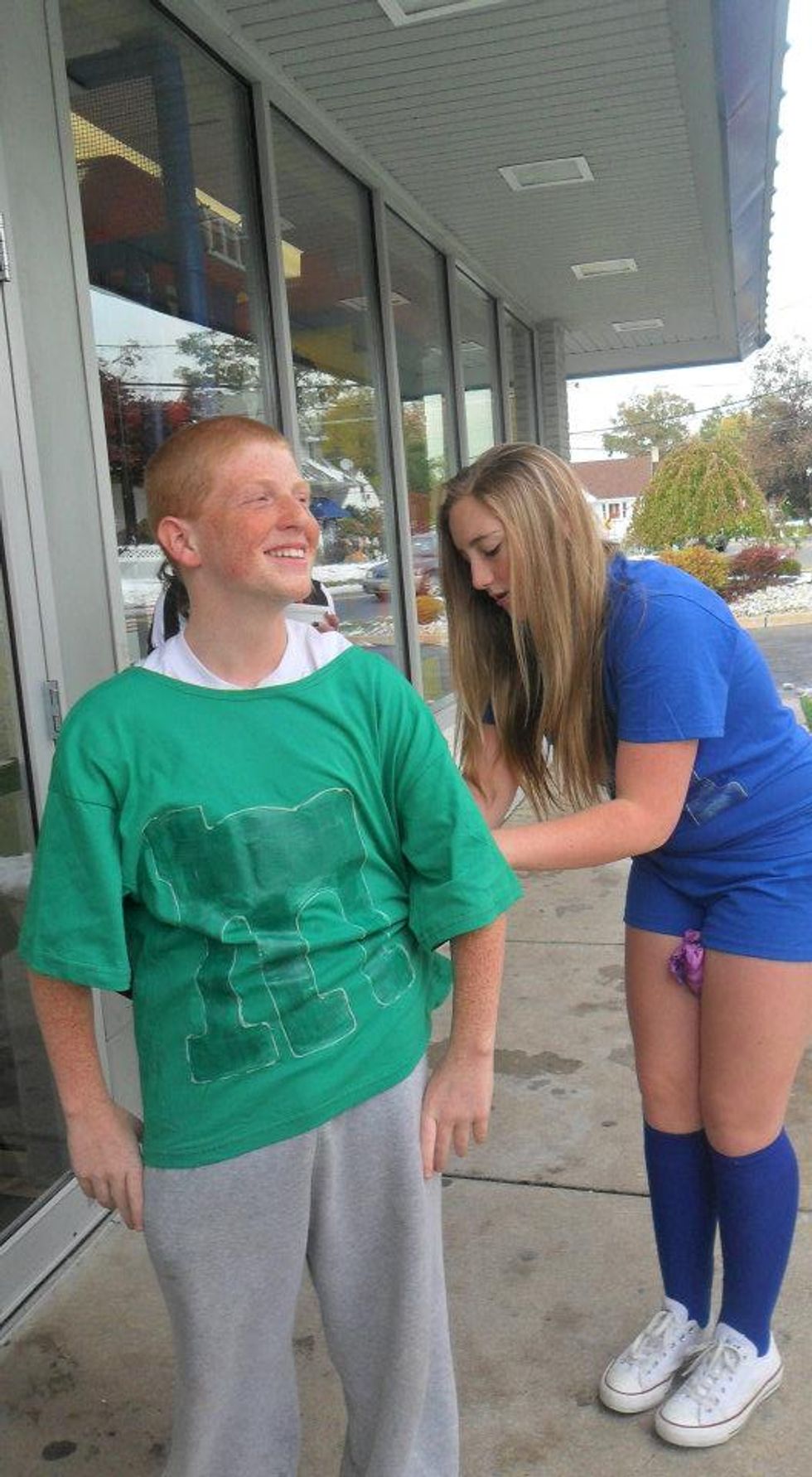 Every Friday freshman year, all the cheerleaders wore one of the football player's jerseys in preparation for the upcoming game. While pretty much everyone else had tons of friends on the football team that they were close with, I really just had you. And you were again more than happy to lend me your jersey every Friday so that I was wearing a jersey just like all the other cheerleaders.
We had a strange hangout one day in terms of bringing people together that usually did not hang out together. My three great friends, you, Jesse, and Jessica spent the day at my house. I don't remember much from that random summer day, but I do remember putting baby powder on our faces, who knows why. I also remember having perfume and cologne fights, but I could be remembering wrong.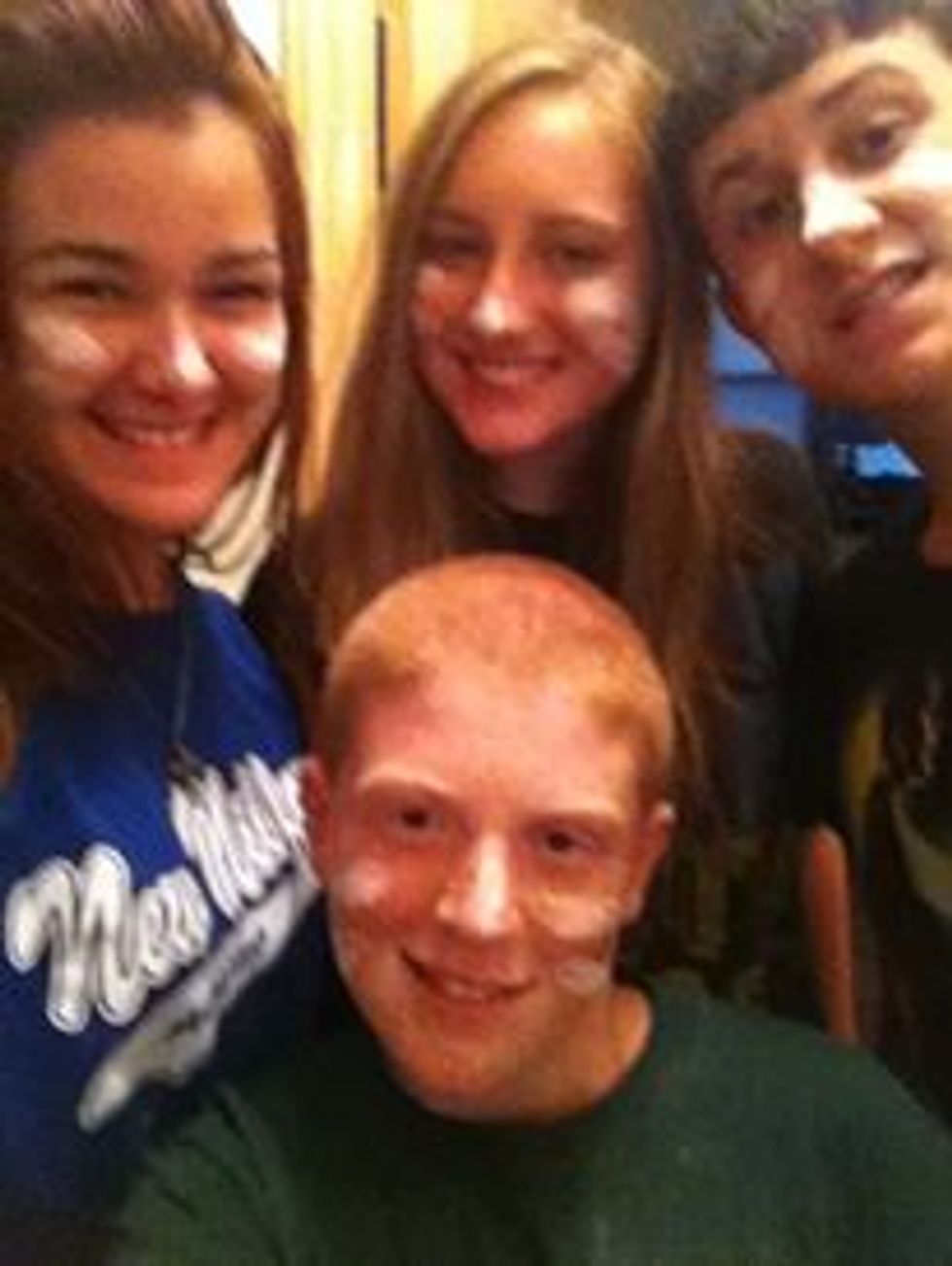 A small memory I have is from hanging out in the Garden State Plaza Mall. I do not remember who we were with or what we were doing, but I remember you tying my shoe.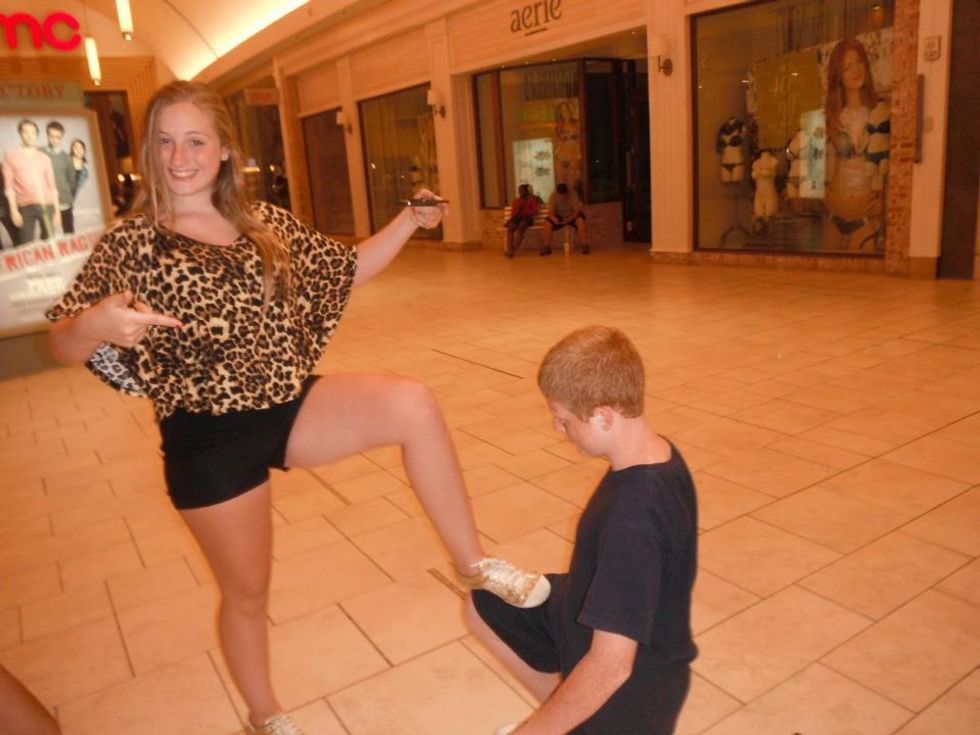 One night we were at our friend Matthew's house. We played games and lit sparklers in the backyard. For either my birthday or Christmas, and I am leaning more towards Christmas, you gave me this huge Justin Bieber poster knowing that I was obsessed with him.
Speaking of gifts, you went to Disney and brought me back a Mickey Mouse ears hat with my name sewed on the back.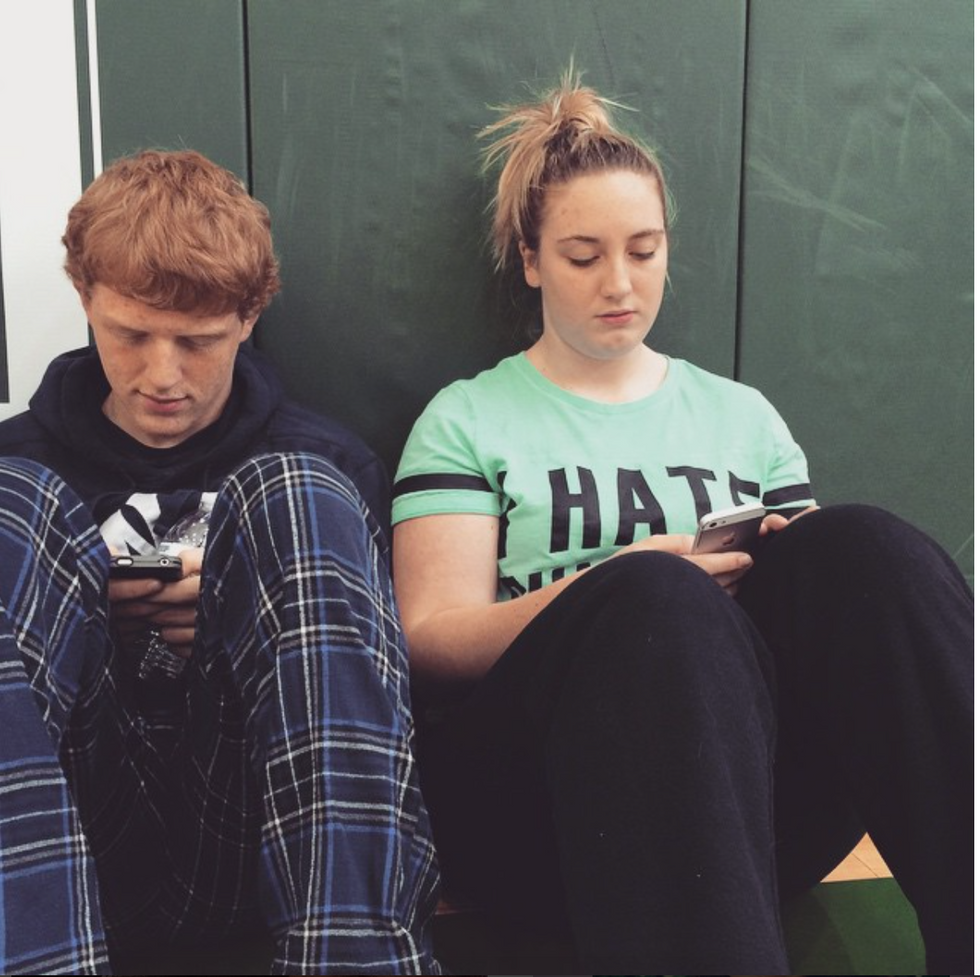 I remember one time we were fighting--more like I was just mad at you. I am not completely sure why, but you hated that I was. You dropped off a little stuffed Olaf toy and a card with a heartfelt apology note. I will search forever until I find that card.
Senior year was a fun year for us since we had the same gym class. I would "bother" you every day, always hugging you and telling you I love you. We were the "couple of the year." And you always pretended to be mad and hate it, but after a few minutes, I always got you to smile.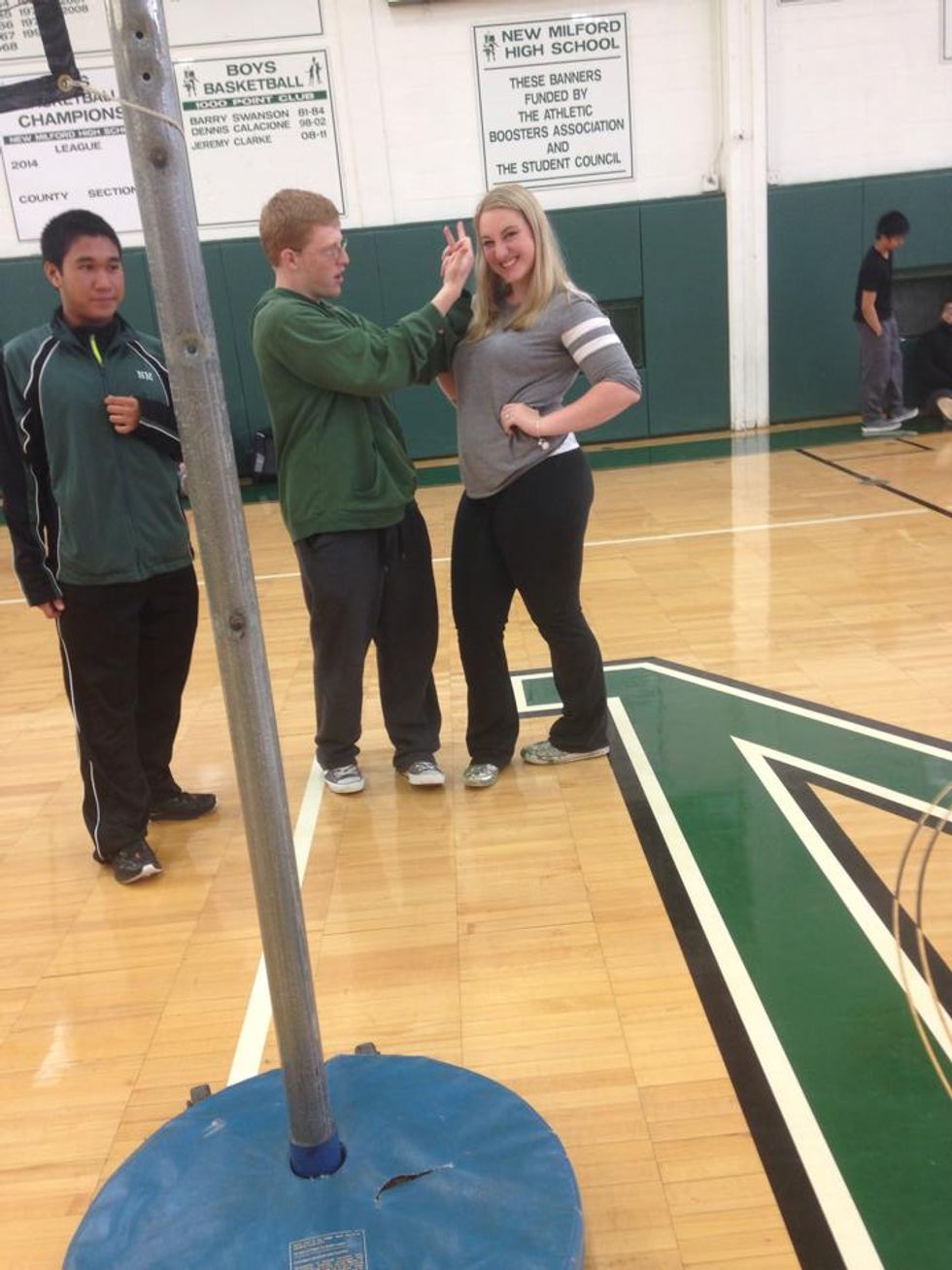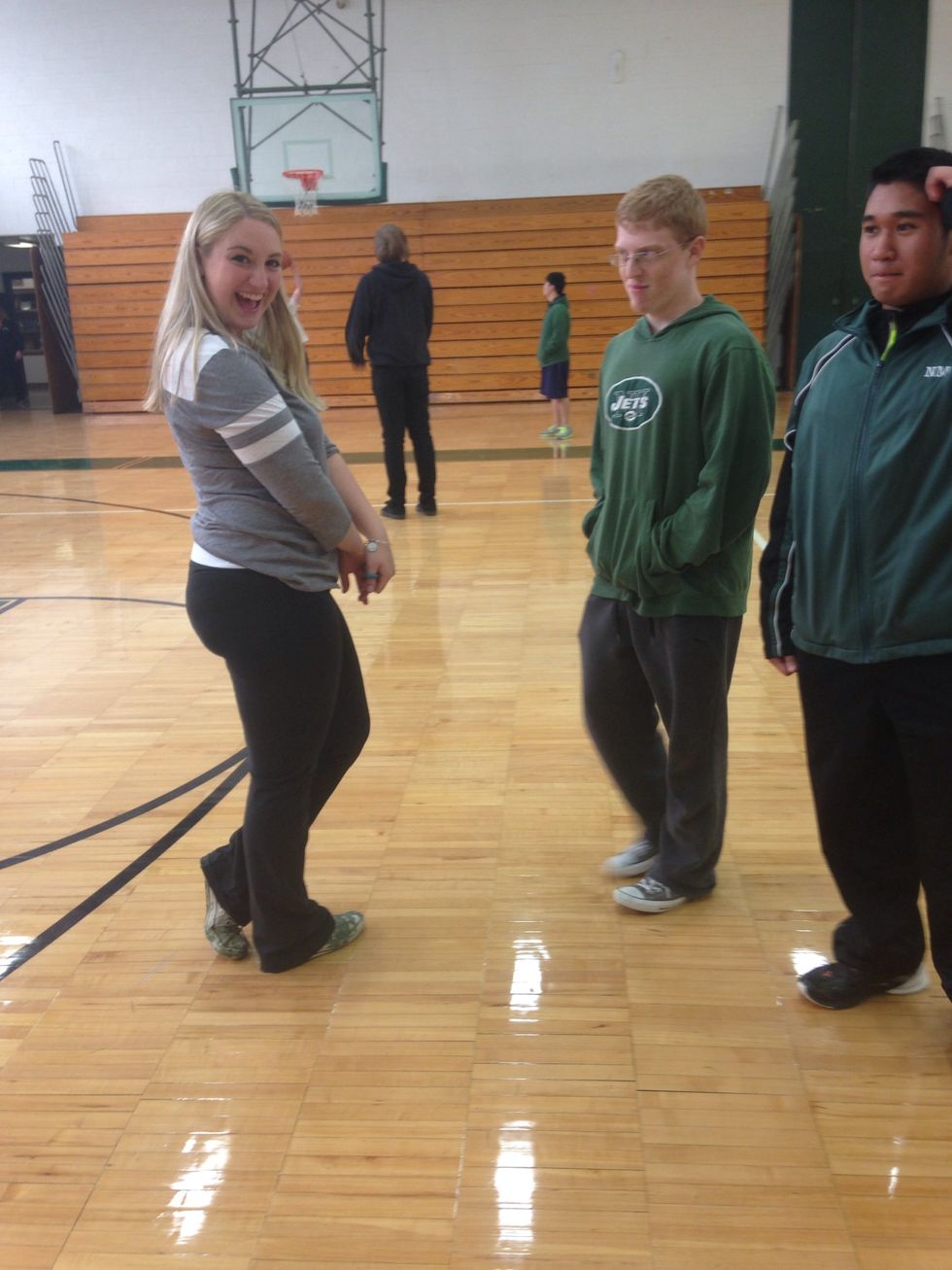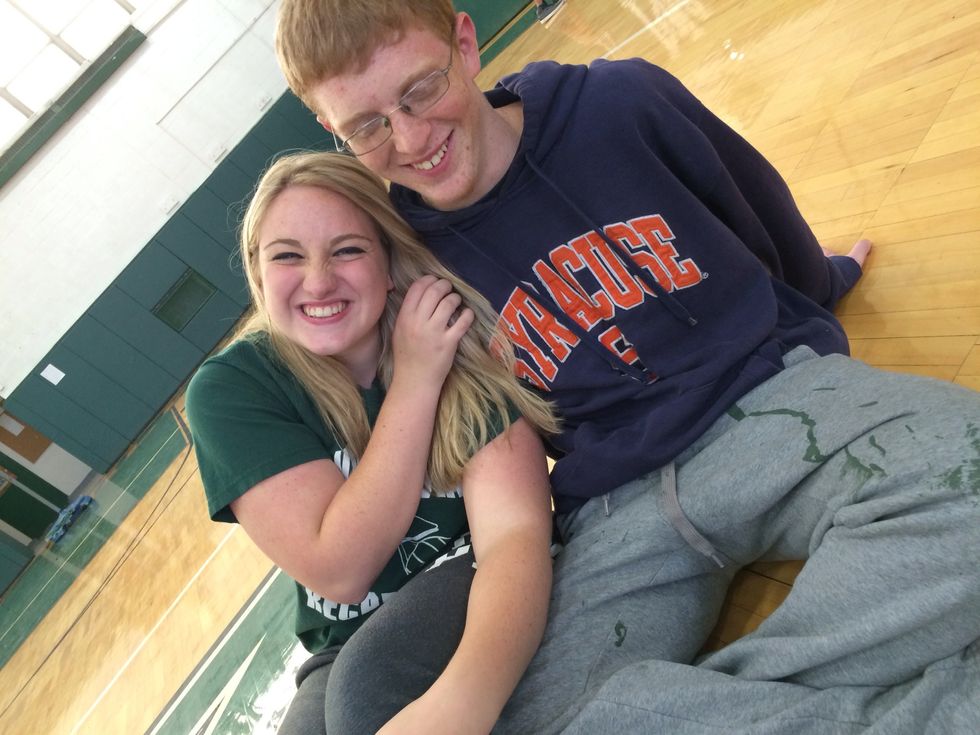 Throughout high school, we had many late night talks together. You'd come to my house, and we would sit on my front stairs and walk around my block literally all night until the sun came up. The only reason we would stop is that I knew my mom would be mad if I was still up when she got up for work.
We also gave each other a lot of advice and tough love during our later years in high school when we both needed it. We could, and would, talk about anything and be completely honest always because we were so close. We were able to tell each other to shape up or to move past certain things in our life, both working with each other to make sure we were both happy.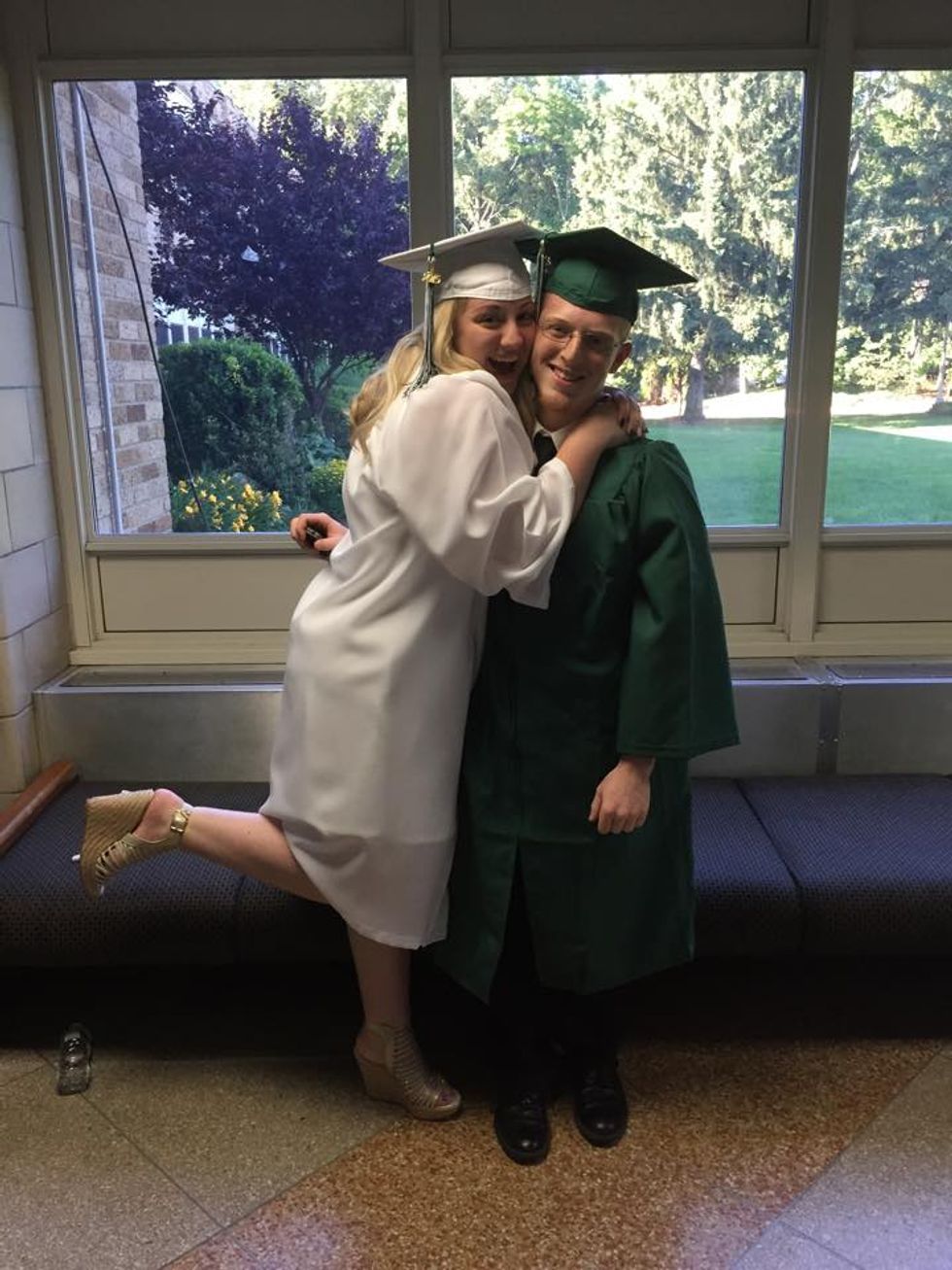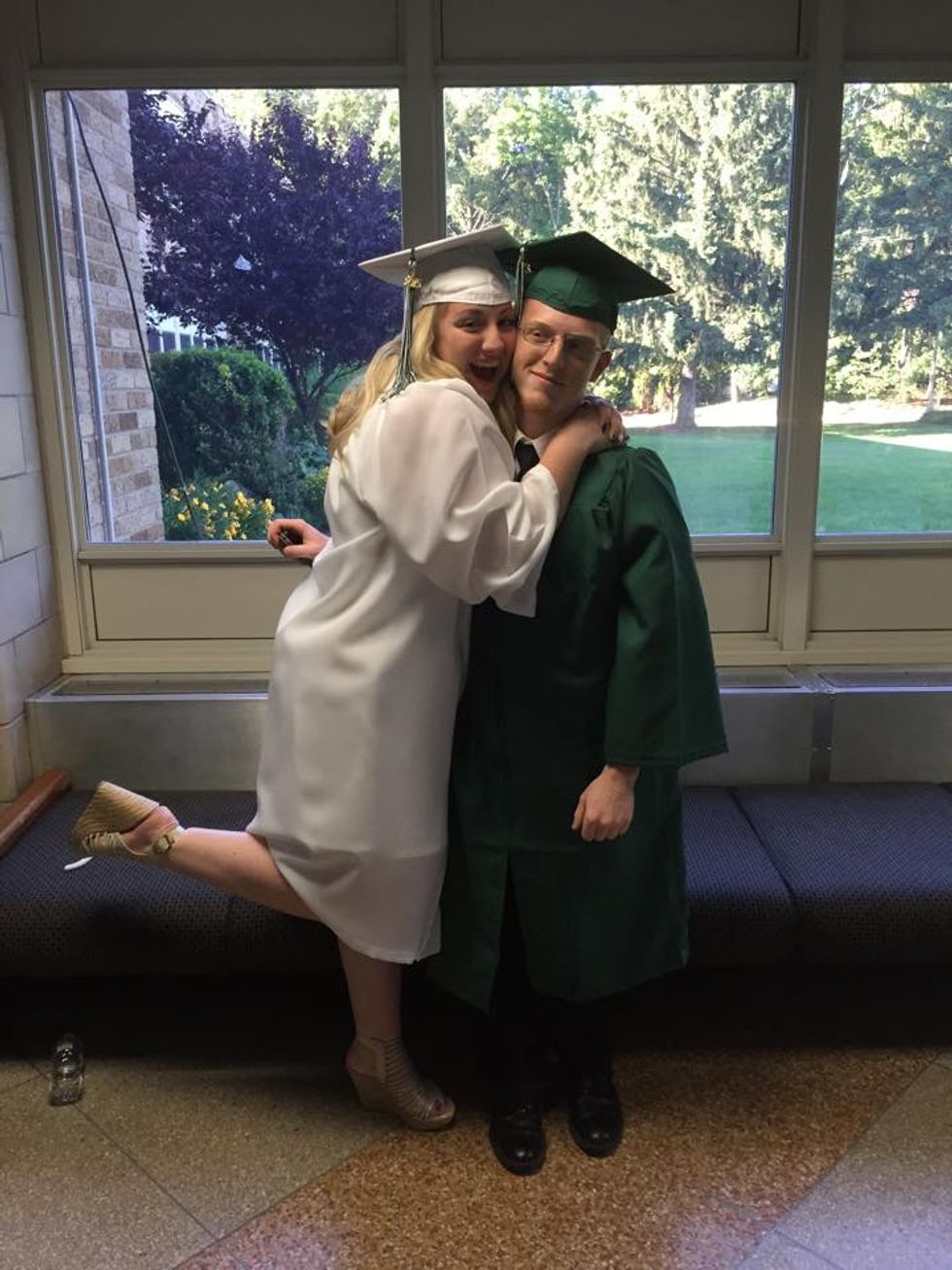 I also helped you plan your proposal. You came up with a ton of ideas and they were amazing. I helped you pull it all together. I spent all day with you driving up and down highways to get a cake and custom balloons. I remember waiting outside the room where you asked Lauren to prom and I was so happy you let me help you, as I know it meant so much to you to throw a great proposal.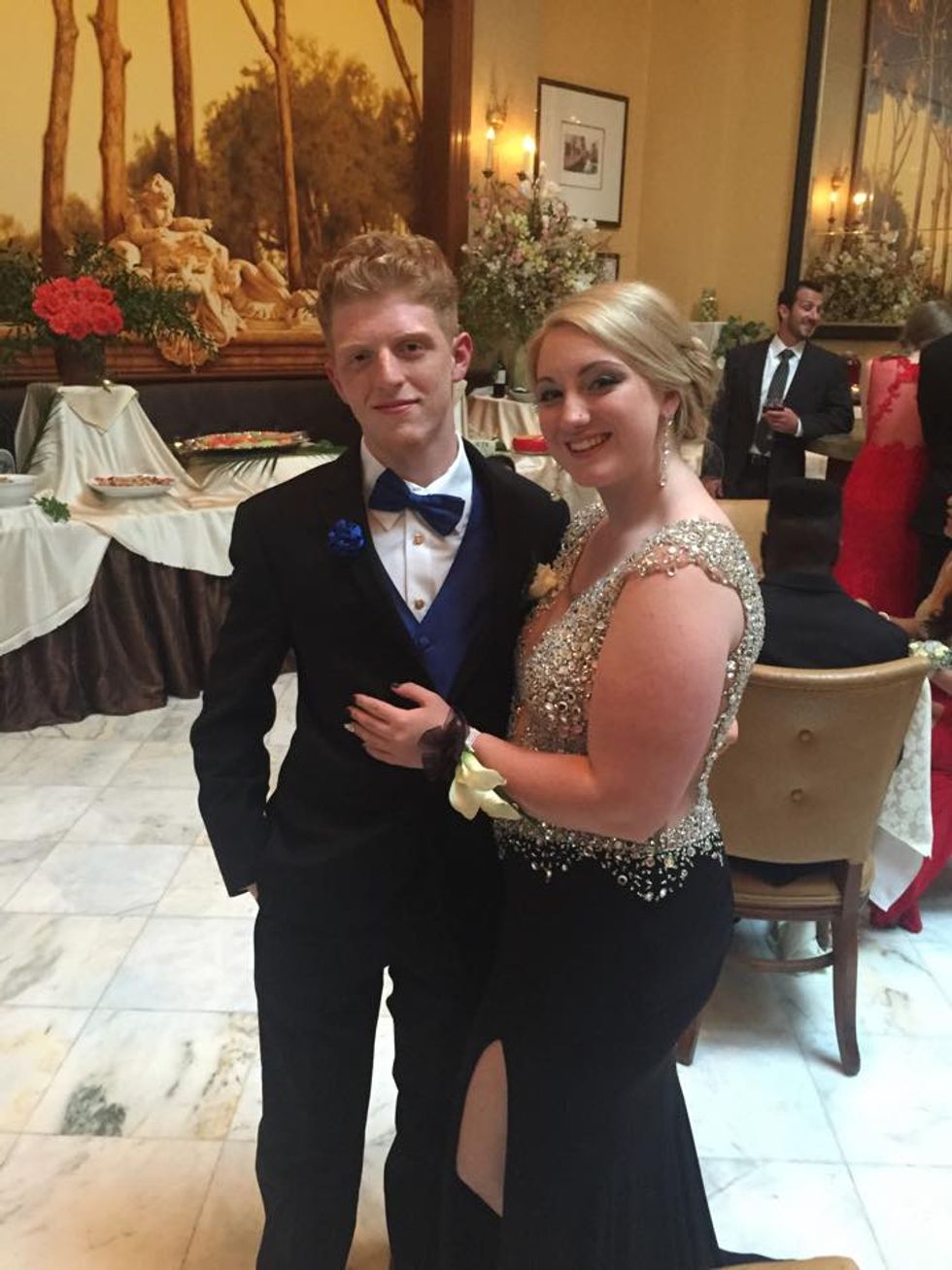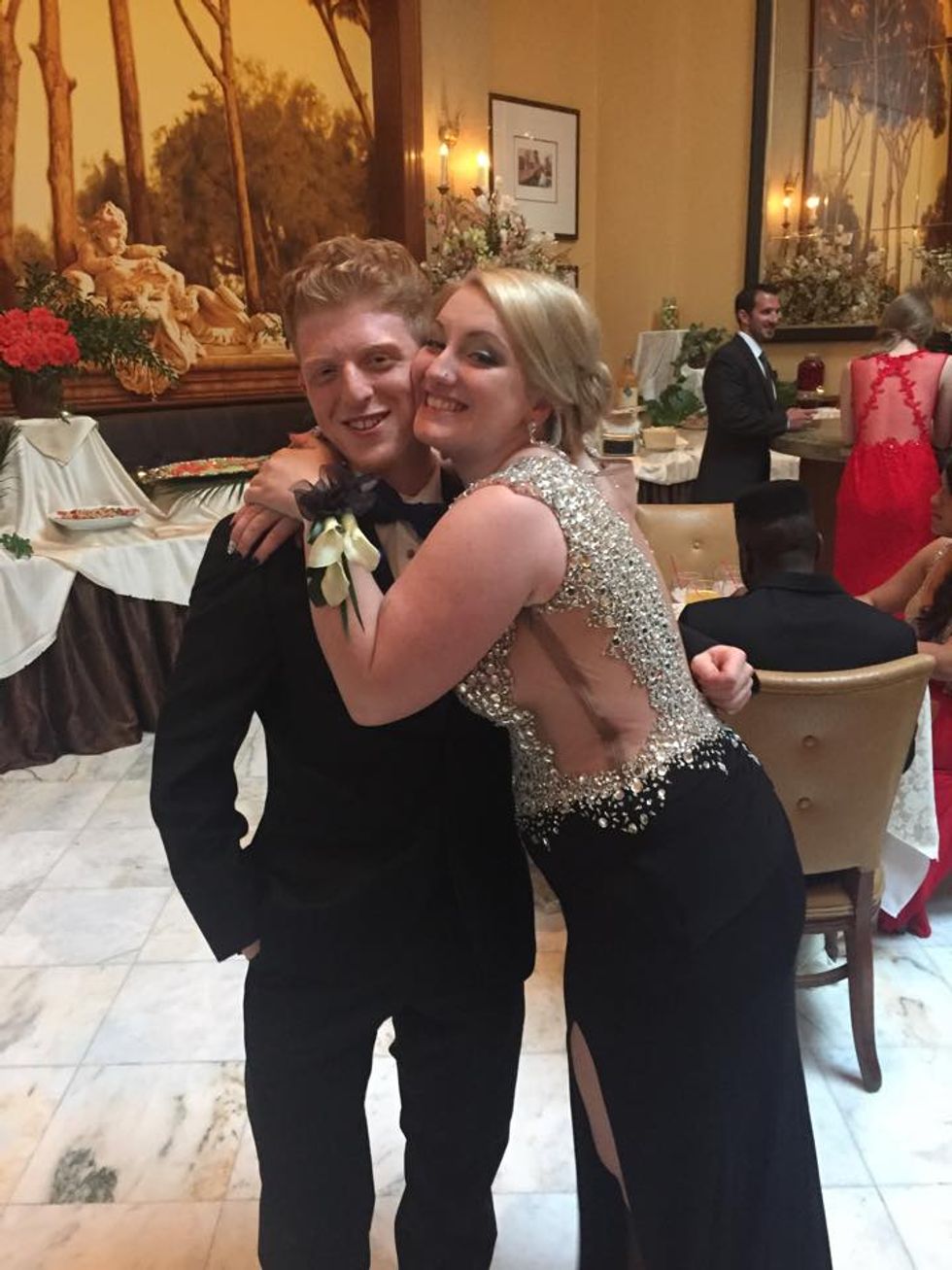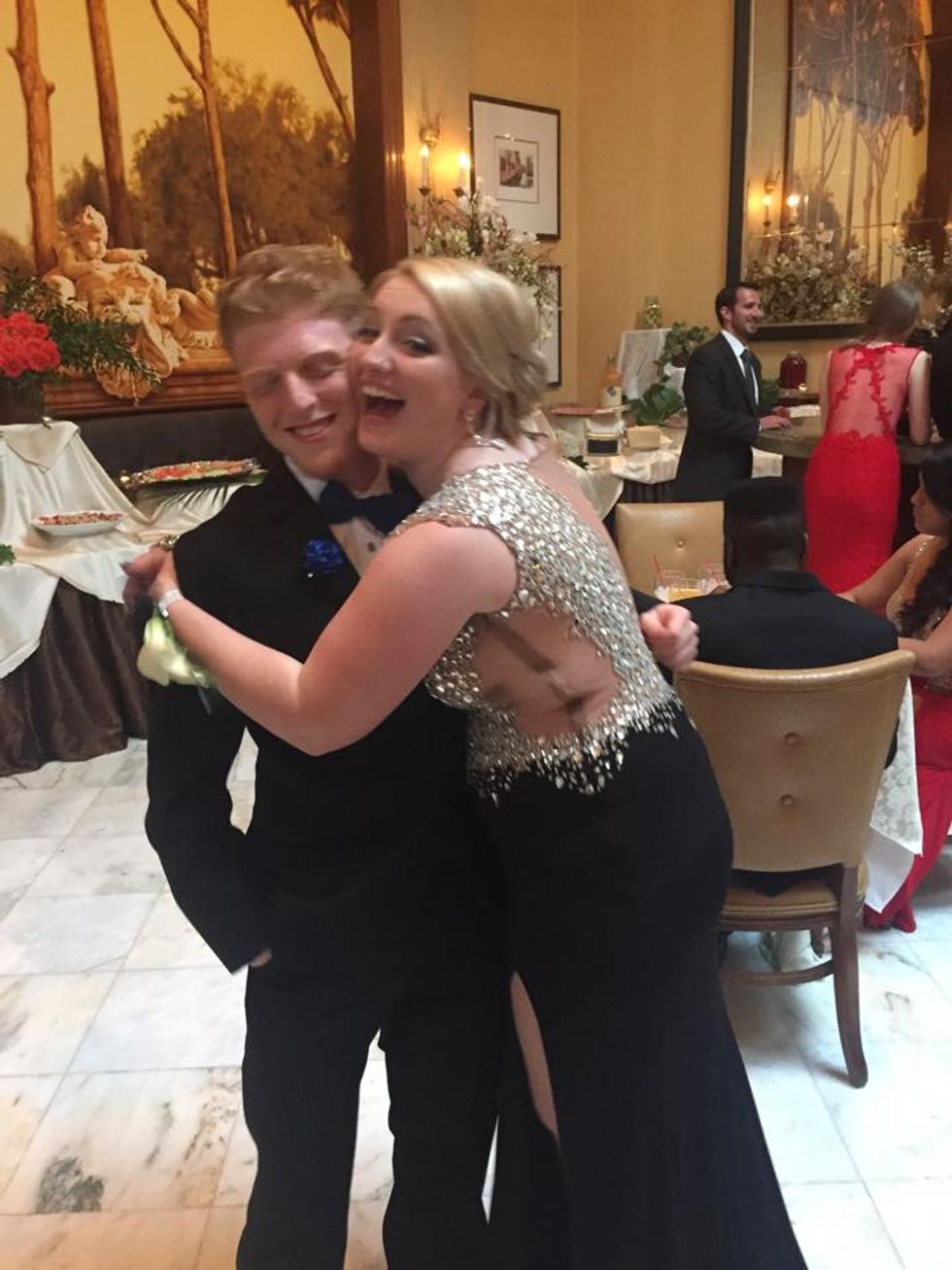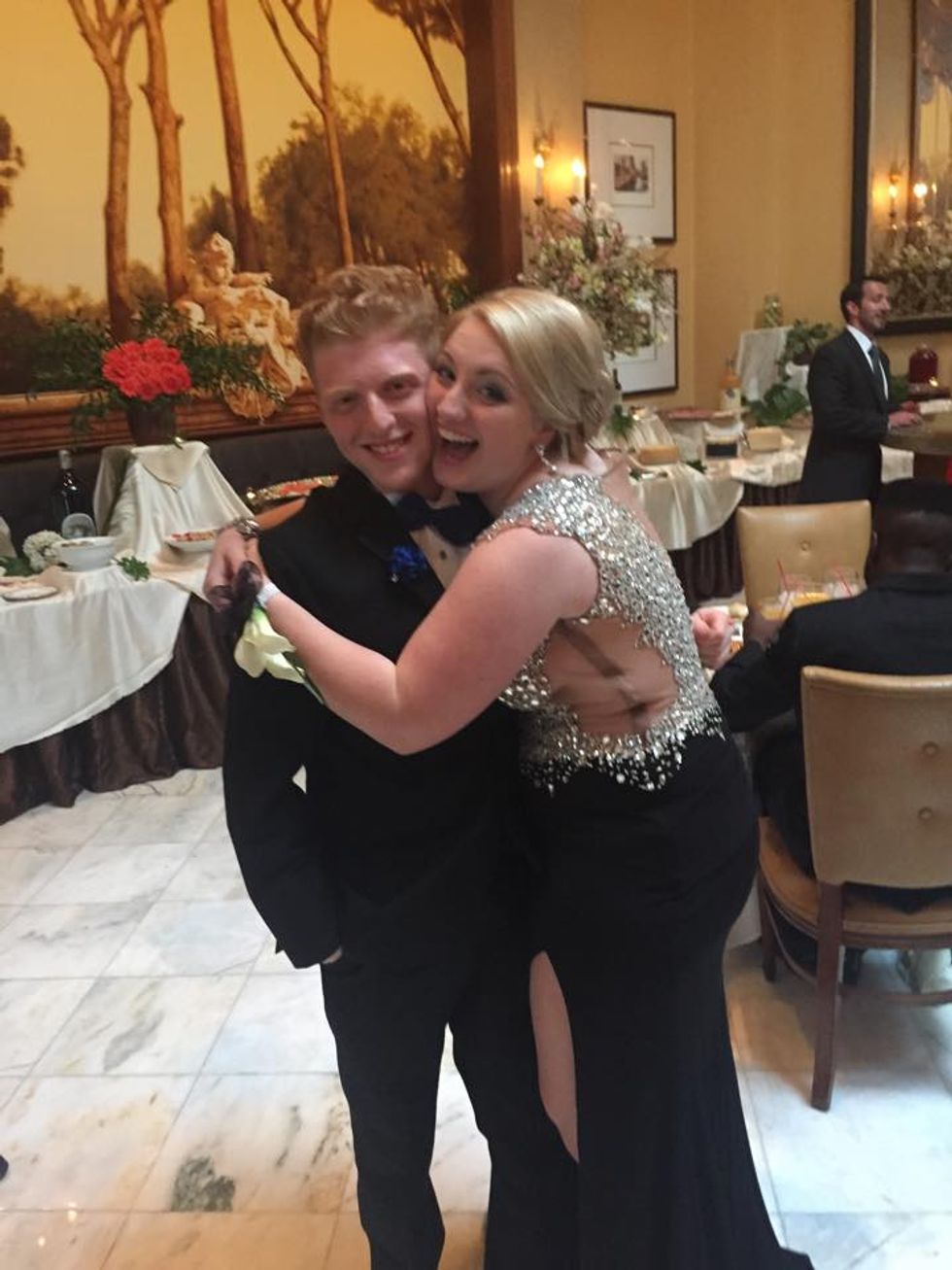 I know as time goes on I will remember more of our times together, as little, strange, random things every day remind me of you. I dream about you a lot and they're usually happy. It makes me hate waking up because in my dreams you're still here. Those dreams also make me love waking up because they motivate me to make the most out of my day--like you're with me. You know I love you, and I know if I was saying that to your face, you'd be sarcastically rolling your eyes. I can't wait to see you again, buddy.