I hate to admit it but sadly this isn't the only type of season that opens up the awareness of homeless folks. It always make me feel bad, after the holidays are over it seems that awareness dies down. I am not comfortable with that, if you feel the same then I recommend giving these suggestions to help these people a try.
💰Donating 💰

Donating can help somebody who is less fortunate who lives in a shelter. But make sure that they are legit, a lot of scammers love to take profit off of the needy for or take advantage to pretend to be homeless for example this video is a good example of a scammer and this really grinds my gears. Money and food are usually the popular choices but besides money here's a list of items that I believe would be perfect.
Toys: Toys are great idea to give to a homeless child, not only as a Christmas gift any time is acceptable. If you have old toys then that would be perfect but if you want to do something extra special then I recommend giving a child a Build-A-Bear
Clothes: This is another popular choice but I think getting new clothes is important, because that means no flesh and bones will be exposed no longer. Old articles of clothing that can't fit anymore such as shirts, hats, mittens, sweaters, pants, shoes, boots, socks underwear, would be greatest thing some who is less fortunate would appreciate. And to go above and beyond donating clothes that look professional that way a homelessness person could look presentable at job interviews also getting them a buss pass to go a job interview would be very nice usually around the holidays that's when people are wanting to hiring people.
Beddings: Blankets, sheets, pillows and pillow cases. Not a lot of people think about donating blankets to shelters, but when it comes down to it people really need something to keep them warm and to sleep with other than clothes.
Medical care: Medical care could be anything from first-aid kits to donating blood. Most people who end up being in shelters need a lot of medical attention and it's very sad to say. Small things such as Neosporin, Band-Aids, antibacterial lotions, hand sanitizers, sunscreen, heavy duty lotions (like Bag Balm), allergy medication and tissues

are wonderful and thoughtful to give.
Hygienic care: Hygiene is very important and it shouldn't be ignored because it could lead to becoming sick. Donating shampoo, soap, toothpaste, tooth brushes, dental floss and towels are a good start.
Recyclables: Donating collected recyclables such as soda cans, bottles, cardboard. they can use these to get a little bit a pocket money for themselves.
📱Making phone calls and Assisting📱
I know what you're thinking "What in the world does that mean?" just follow these suggestions and it'll be easier to understand
If you see people on the streets, call the local homeless services. Some people may not know how to locate help and so they never get it. Call for them and get them on the path to recovery.
If someone is clearly having a serious problem for example having a psychotic episode, or is prone to having suicidal thoughts call the Emergency Services
If you see someone is in danger because of weather conditions or is running away from home, then call the National Runaway Safeline they are a 24/7 hotline and they always be there to help.
Ask them if they have family or friends who can help. Often they do but are uncomfortable asking for help or do not know how to find their family but make sure they are comfortable enough to answer in addition to finding out if they have a support system.
Ask them politely how they became homeless. This can often lead to an understanding of what you need to help the problem. It will also help them bond with you and they need to be more willing to allow you to help. because they would probably feel very uncomfortable answering this question.
💁Volunteering💁

This is a big factor to helping someone in need. Here's a list on different ways to volunteer.
Organizations: Find organizations in your area that help the homeless. They are usually advocacy groups or organizations which focus in finding homeless people homes, jobs, and education.Try to see what's available in your area and help out. one organization that I recommend is "Habitat for Humanity" it helps build homes for homeless and displaced families You can learn important skills and help people by helping to build these homes in your area.
Soup Kitchens: Soup kitchens focus on solving one of the biggest short term problems that homeless people face: getting enough food to survive. They can always always use an extra hand serving or preparing food, as well as picking up donations from local churches and businesses.
Shelters and programs: Shelters provide a safe place for homeless people to sleep and for comfort. They usually need volunteers to help clean and monitor the facility, as well as help homeless people find more permanent solutions. Usually the professionals will help by planing a food program, education programs, and government resources. They will likely be unable to find these things on their own, and for those who have an alcohol problem, finding them a WET housing program because going cold turkey and be harming to a body that is use to consuming alcohol on a daily basis.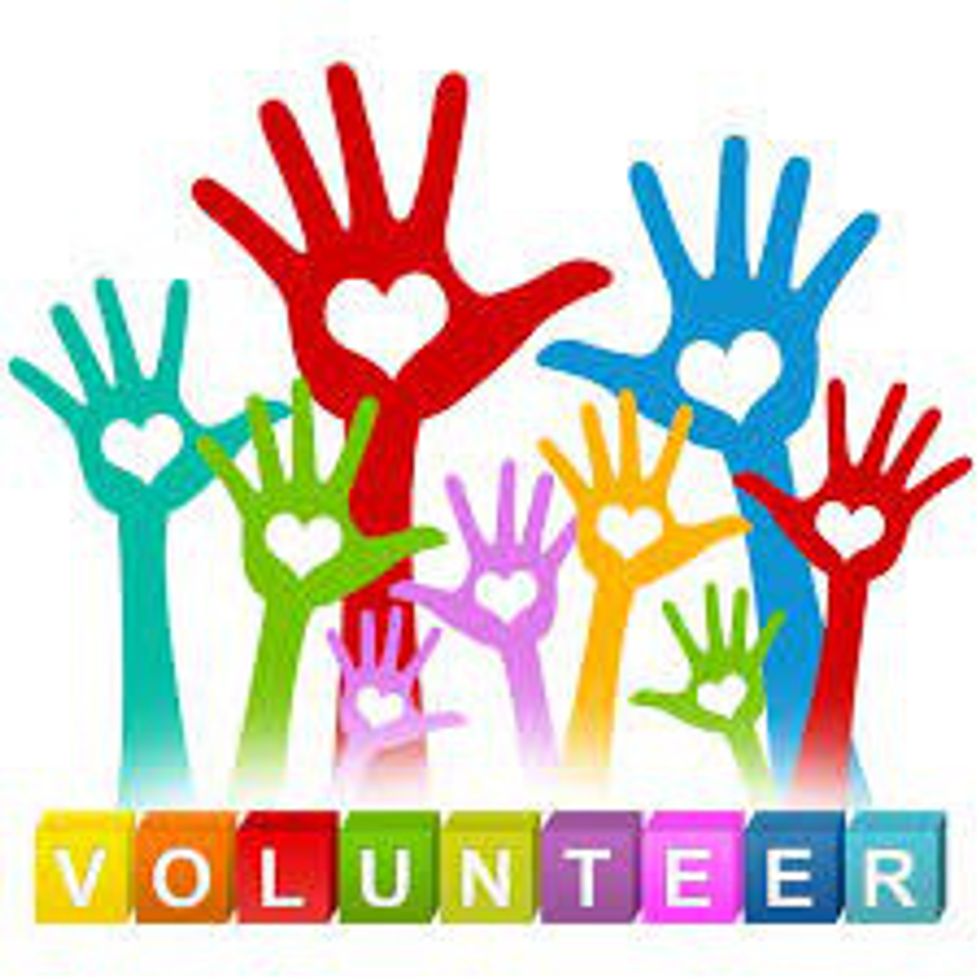 🎤Let your activist voice ring out🎤
Remember what I pointed out earlier? the awareness dies down after the holidays end? well having a voice helps out a lot to keep the awareness stay at large.
Mental Health Services: One of the best ways to make a difference for homeless people is to change how our society views homelessness issues and what it does about them. The biggest problem in the US for homeless individuals is lack of mental health services. I believe sometimes people don't realize homeless people have needs, wants and feelings too, just like everybody else. Supporting such local services and write to your local politicians about your cause will surely make people truly see.
Affordable housing initiatives: Another problem in many cities is the lack of affordable housing. This is a very big issue. Support ballot initiatives for affordable housing and write to local housing groups to help them understand the need. Speak out against new developments which are not affordable. Just think about it, it'll reduce the numbers of people by 10 fold.
Free and low cost medical care: Basic medical car is hard to come by for a homeless person but by Support local free clinics and work on getting more free clinics in your city will surely do the trick and help them back on their feet.
Day shelters: Another idea to help getting a homeless person back on their feet is through day shelters. These shelters give homeless people a safe place to go to work on finding a job, or even just store their things while they go out to try to find work. Day shelters are uncommon, so if your city doesn't have one, work on trying to get one together. Which sounds like a splendid idea to me!
You see? There's a lot to do in order to help someone who lacks a home. So please have a heart and do your part. Everybody deserves a second chance!