According to BBC news, "Zeinab Mokalled has shown that when government fails, do-it-yourself local initiatives can work." Right now the environment and anything related to it are being attacked by government and people. However, it is never too late to be inspiring and care about your planet. In a war-stricken country, one person has made a huge change.
In the 1980s and 1990s, whenever Isreal controlled part of Lebanon, Zeinab Mokalled, was sick of seeing trash everywhere in her neighborhood. She went to the governor and he said, "Why do you care? We are not Paris". So she knew that she was going to have to take things into her own hands.
Zeinab was in her 70s; that did stop her she knew she had to help. After speaking with the governor, she began to organize females to help volunteer to help their community. She chose females to help empower them. Additionally, in the late 1990s, it would have been unacceptable to have men recycling.
After they began to collect the recyclable goods they needed somewhere to put it. One of Zeinab's friends volunteered their own land to harbor the goods. Soon the location began to fill up and a larger space was needed. The 46 volunteers knew that they would have to pay for storage; the community would not. Each of them began to pay $40 for a new location.
After 3 years of the group paying, the government finally gave 300 bins for the trash to be harbored. They are now recycling glass, paper, plastic, and electronic goods (with hopes to find a use of the old electronics.)
More locally, here in Springfield, Missouri, people are also helping their community. Last weekend, news anchors, DJs, and normal citizens went Over The Edge for The Child Advocacy Center.
The Child Advocacy Center is a place for abused children to feel safe and at home when being an interview about their abuse. They can administer forensic and psychological tests to a child suspected of being abused.
In 1995, it was brought to attention to a group of professionals that interviewing process to children can be very damaging. So they decided to create a place that looked and felt welcoming to the child. Brent McCoy, the current president, has understood that their services need more funding to continue. This led to the fundraiser with Over The Edge.
Over The Edge, is a company based in Canada that allows non-profit groups to fundraise to repel down a tall building. In Springfield, Over The Edge chose the Sky Eleven building.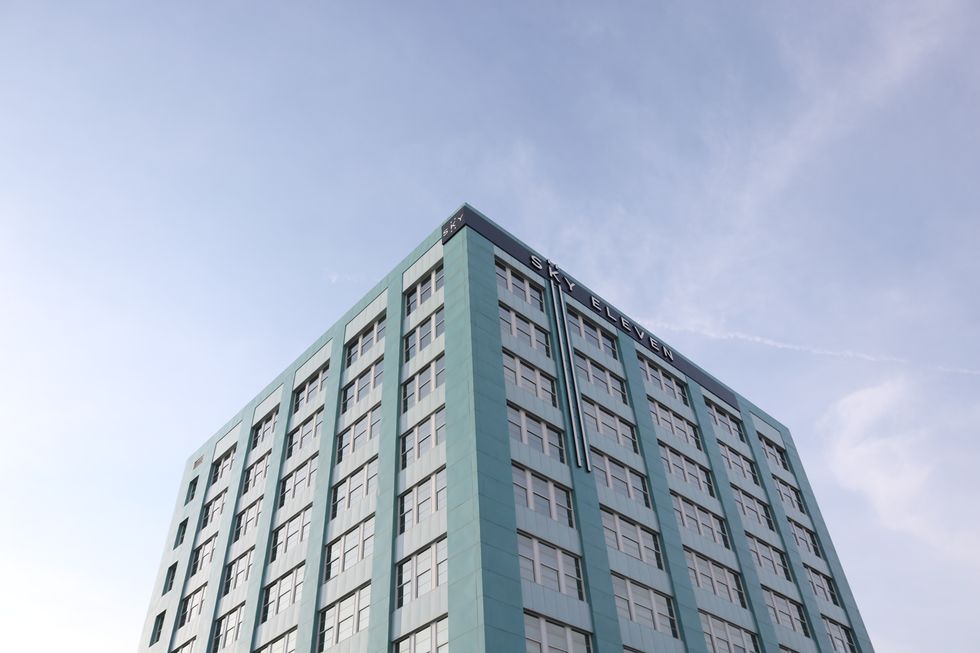 Community members donated money which goes to The Child Advocacy Center to repel down the building. It has been a huge success and helps some of the most vulnerable people in our community.

In a world filled with constant hatred, anything helps and anyone can do anything to help change the world.