If you consider yourself a Texan, whether by birth or by getting here as soon as you could, then you already know that a Texan's diet consists of three main food groups: queso, BBQ and of course, tacos. I'm sure you've eaten copious amounts of tacos in your time. Just because they are called breakfast tacos does not mean you can only eat them for breakfast. They are a breakfast, brunch, lunch, afternoon snack, dinner and midnight snack kind of food. They are an all-the-time kind of food. Now how would you feel about unlimited breakfast tacos? I mean stuff-your-face, all-you-can-eat breakfast tacos. This is not a drill. Your dream is coming true.
So now that I've captured your attention, let me give you the details.
What is this unlimited taco party that you speak of?
Taco Xi! It is a philanthropy event put on by Alpha Xi Delta featuring all-you-can eat breakfast tacos.
Wait, so this is a real thing? When?!
Taco Xi will be on Friday, April 1 from 2:30 to 4:30 p.m. Make time in your Roundup schedule for a much-needed (and delicious) taco break. You know you'll need the food to sustain you for the various "festivities" you'll be attending all weekend long.
Where is this shindig going down?
Alpha Xi Delta.
2508 Rio Grande St.
Austin, Texas.
OK, I'm interested. Tell me more (not that I need anymore convincing):
1. It's for a good cause.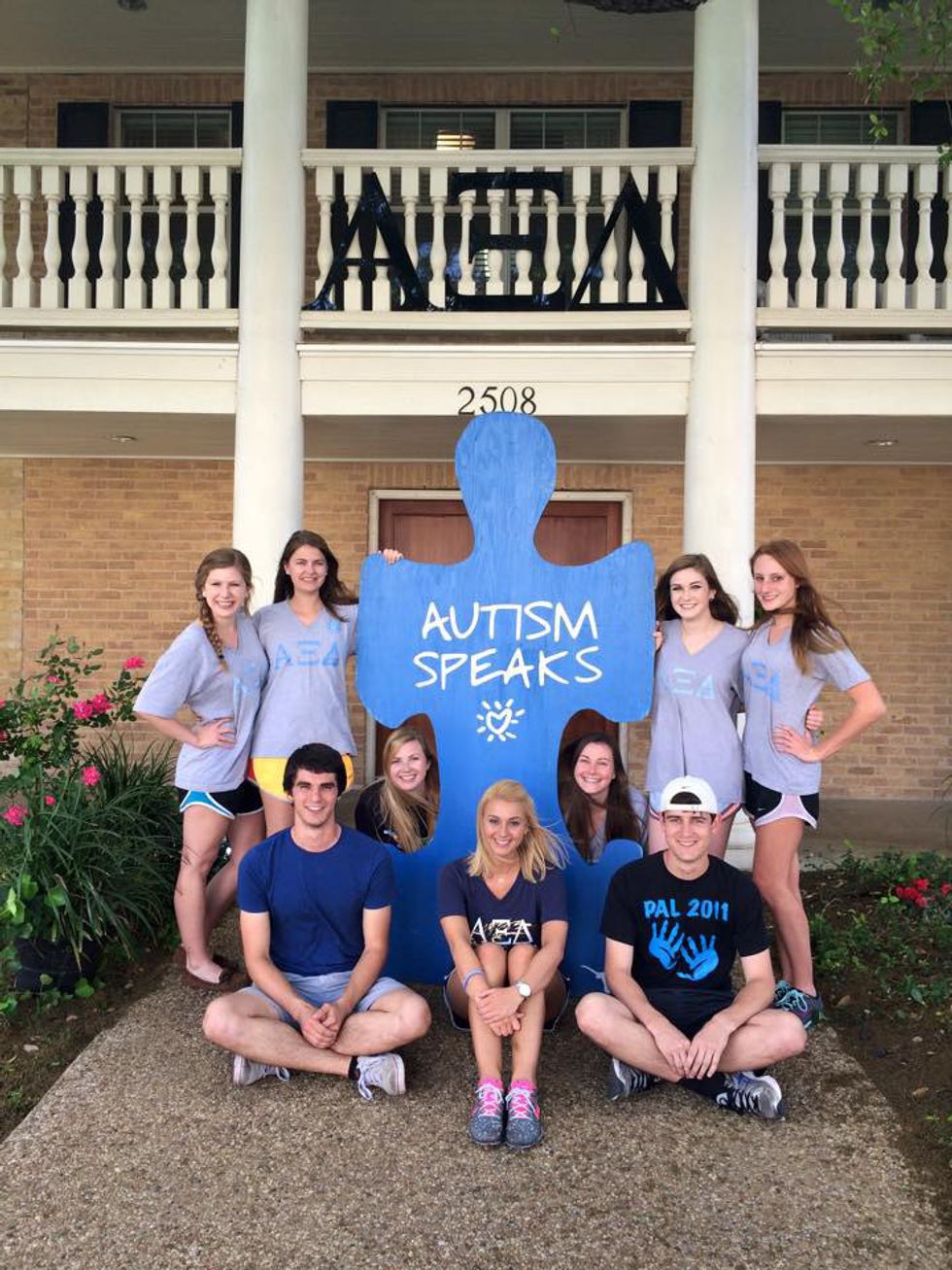 For as little as $5, you can eat all the tacos your little heart (and big stomach) desire. All of the proceeds will benefit Autism Speaks, an autism advocacy organization. Helping others and helping yourself? It's a win-win.
2. There will be some good live music.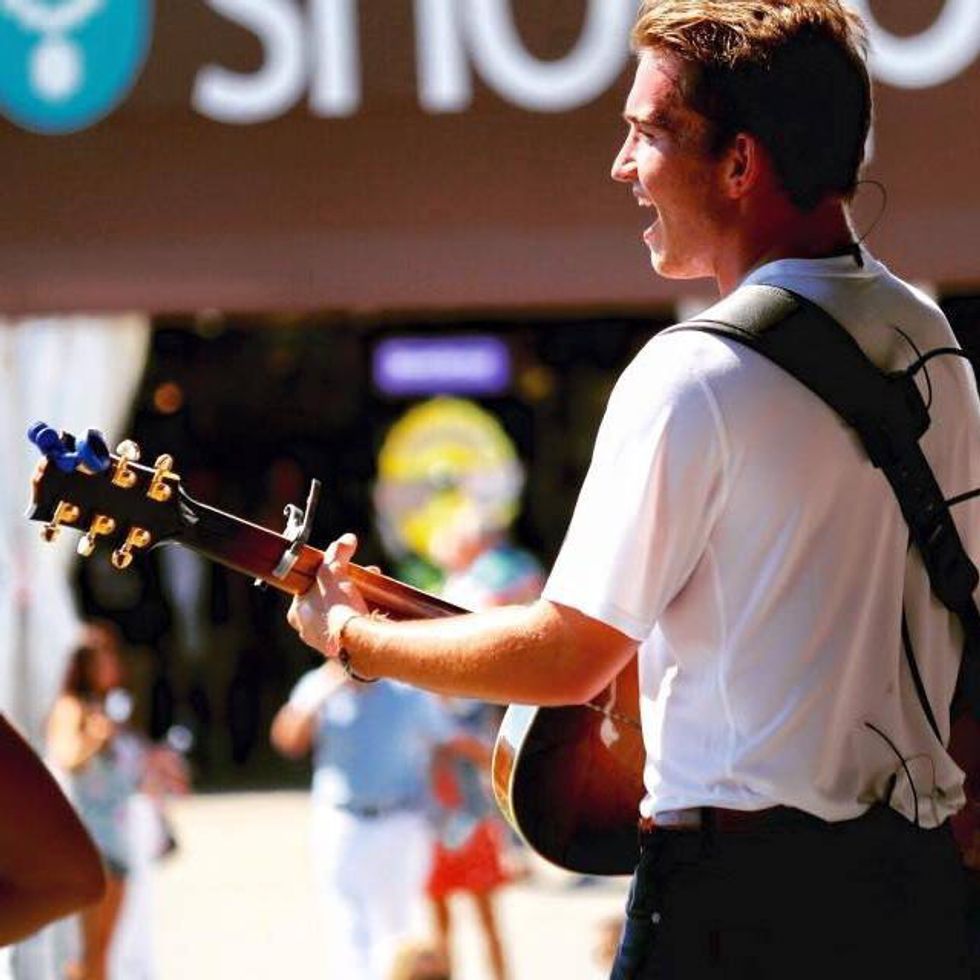 Have you heard of Tyler Dial? If you haven't, then you must be living under a rock. He's an amazing country singer (not to mention a Longhorn, too) and he'll be performing at Taco Xi! It'll be a must-see performance. Start learning all the lyrics to his songs now, so you're well prepared to belt out all of the words on the big day:
3. You can become part of the Taco Xi tradition.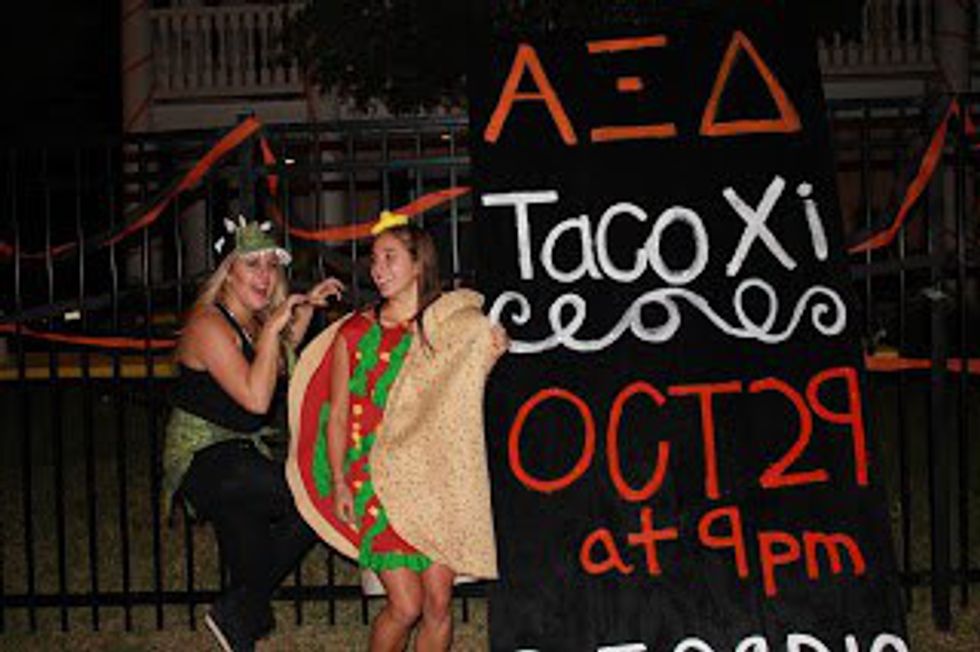 \

Nope, this is not a new event! Alpha Xi Delta holds Taco Xi twice every year: once during Roundup and once on Halloween weekend. When you have the time of your life this year, you won't have to waste too many tissues drying your eyes. Another Taco Xi will be right around the corner.
4. There won't just be tacos. There will also be raffle prizes.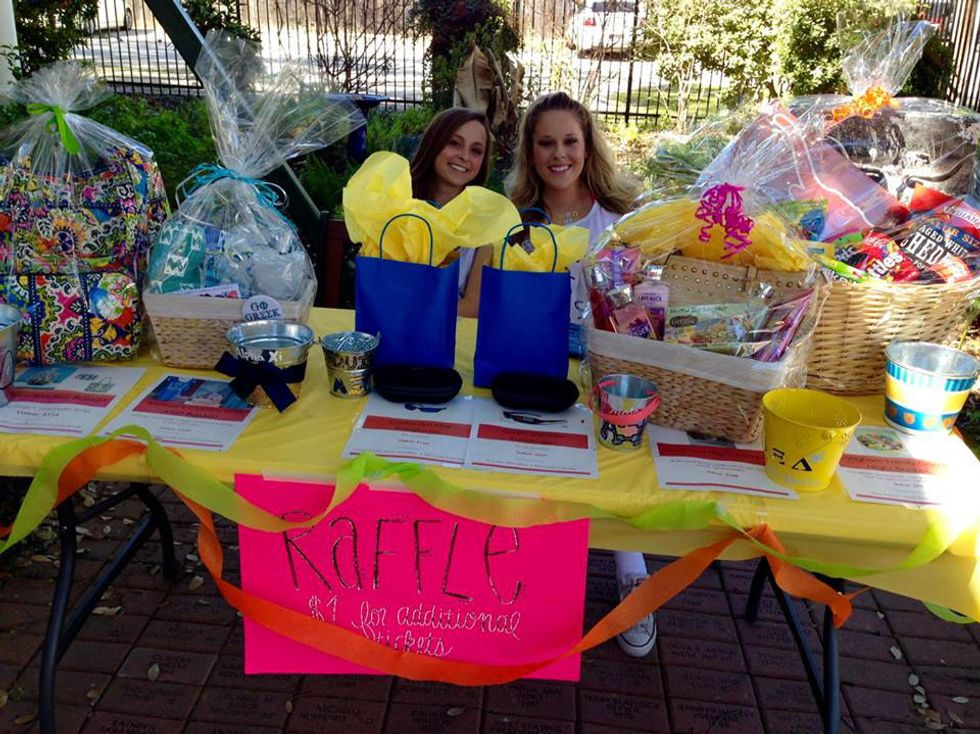 You just keep winning and winning here.
5. Finally, get your face painted like the Pinterest idea that you've been obsessing over.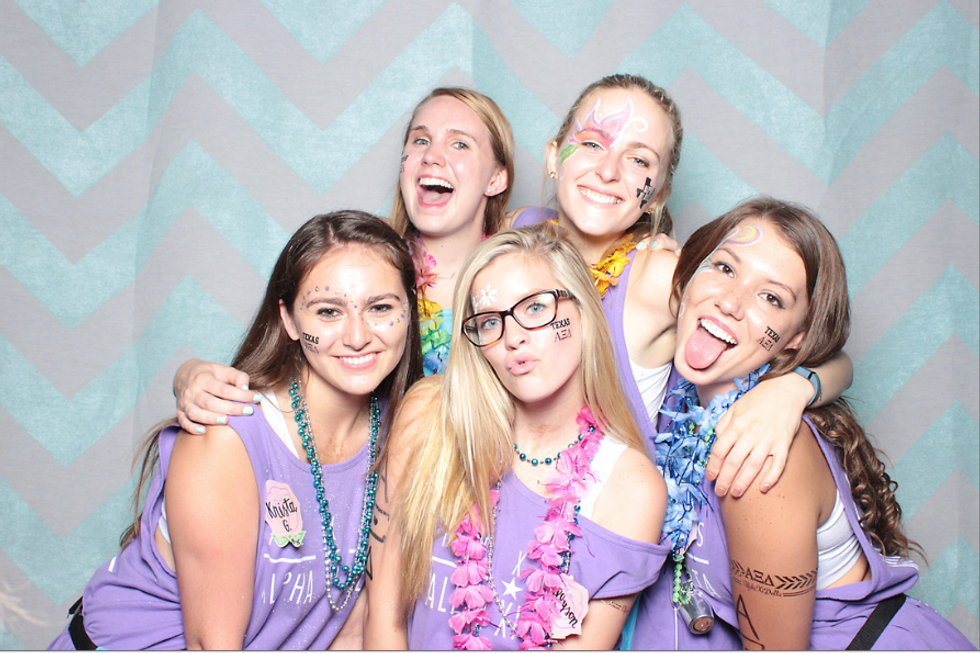 Taco Xi's face painter will be sure to help you find the perfect look to compliment that Roundup outfit you've been planning for months to wear.

6. It's super convenient.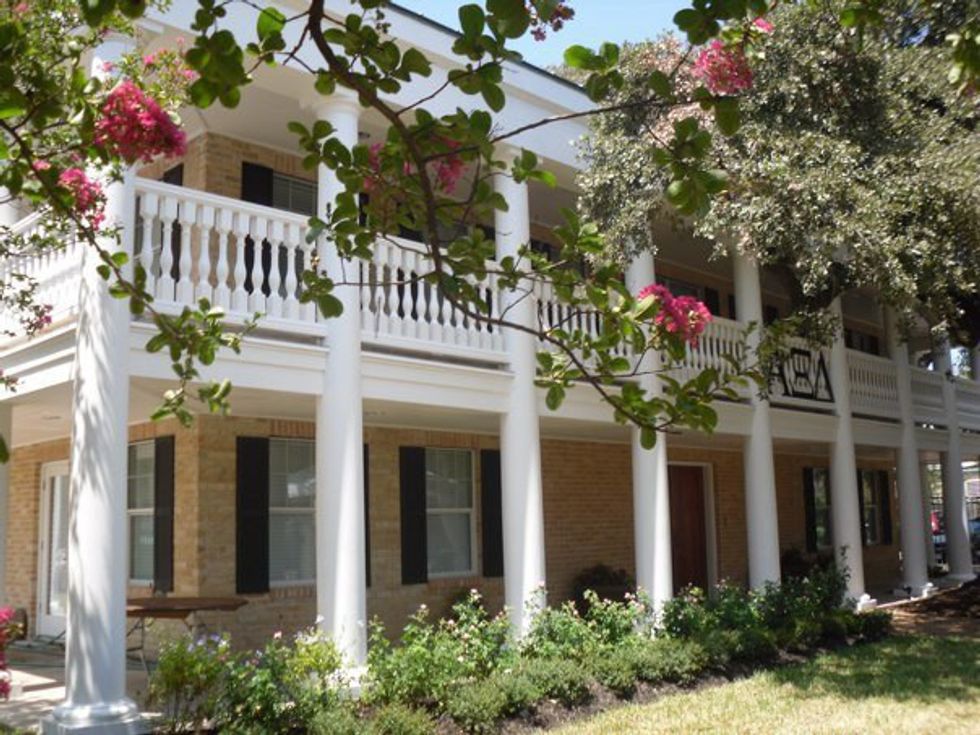 The Alpha Xi house is in West Campus, so it's the perfect pit stop between all of your Roundup party hopping. Just look for all of the lovely construction on Rio Grande Street, and you'll find Taco Xi!
7. Do I need to mention unlimited breakfast tacos again? Oops. I just did.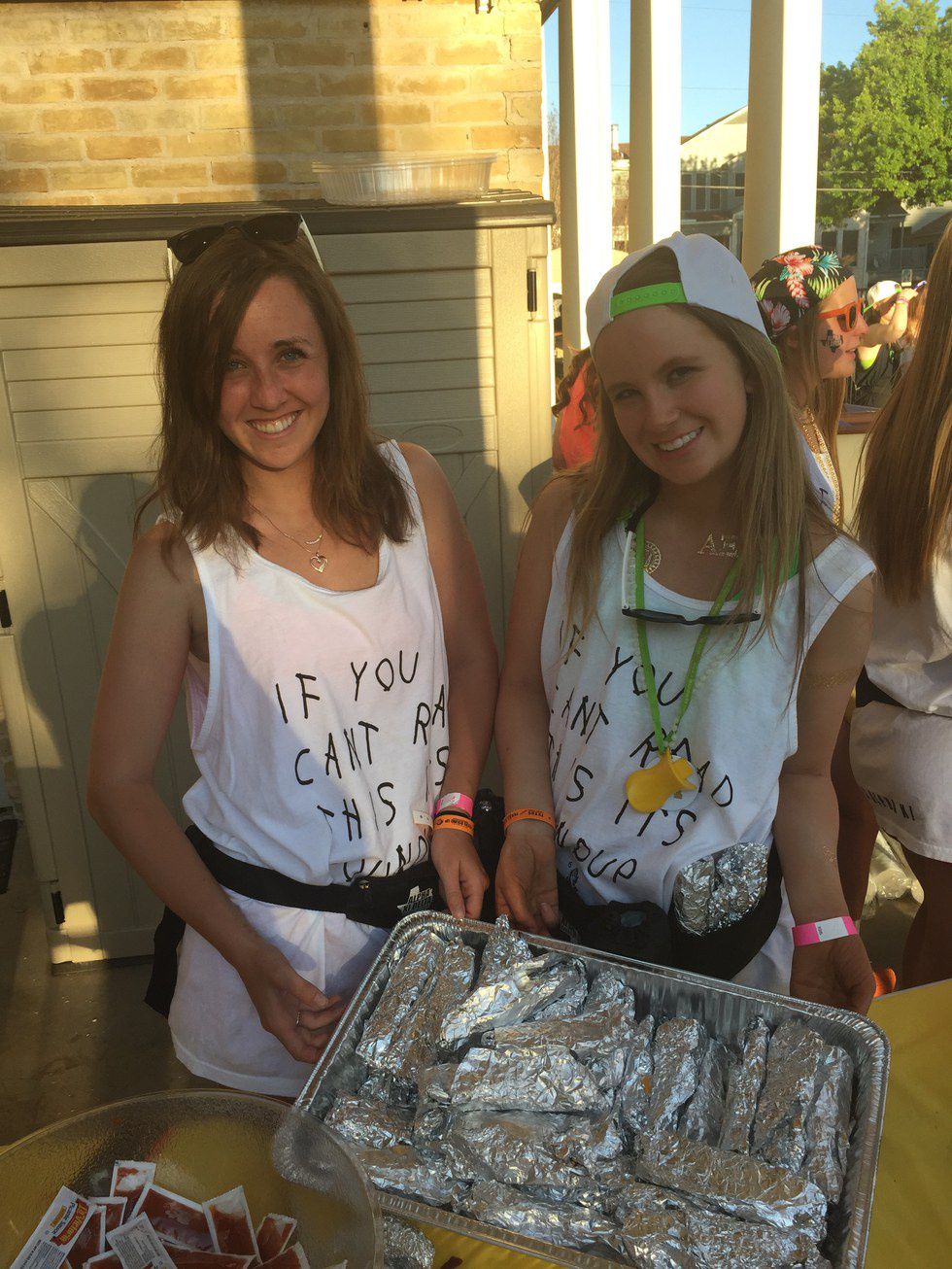 "The limit does not exist!"