Much like every young adult that is fresh out of their high school era, I was faced with the daunting challenge of finding the college that was right for me. When it comes to each student trying to find their proper fit for education, each individual faces many different problems. I had a few friends who had too many colleges to choose from to apply to, and some, including myself, had a very select few college with high hopes riding on potential acceptance from each one. My college search had narrowed down to just two colleges: McNally Smith or St. Olaf College. Both were in my home state of Minnesota, far from home but not too far, and both were excellent choices to help my pursuit of a career in music. However, each college had a very unique set of circumstances to influence which would be my final choice.

McNally Smith as most people know is exclusively a college for the arts, focusing primarily in music performance and music production. Clearly, this was appealing to me, an aspiring composer looking for a college with good connections in the music industry. To apply to McNally Smith's music program, I was required to send in a video application of my piano skills, playing a few of my own arrangements and compositions. I was ecstatic to hear of my acceptance. In addition, the school offered my one of their highest-valued scholarships. It could not have been more perfect! A music school, acceptance to my desired program, and a nice dollop of free money to boot! And yet, I turned it all down. But why?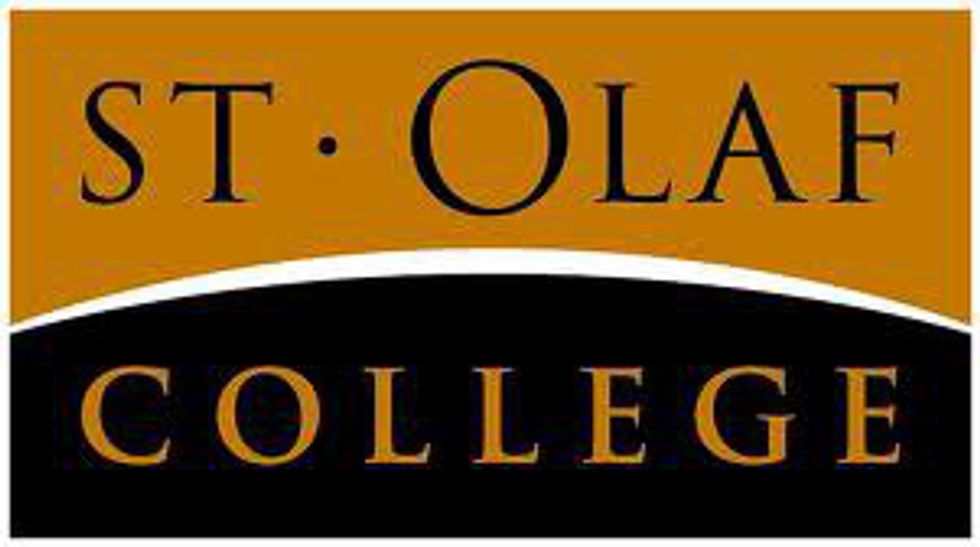 St. Olaf is a very expensive, private liberal arts college. In addition, as everyone has heard, St. Olaf is the music-college capital of the Midwest, and quite possibly the entire country. Sitting at #3 of most expensive colleges in the state (right behind Macalester College at #2 and Carleton College at #1), St. Olaf has excellent financial aid with grants and loans, an acceptance rate of about 35 percent, and an annual tuition of about $42,000 a year. All of these large numbers can seem very intimidating to a family with a child that is interested in this college, of course. However, McNally Smith was far from the cheapest school in the state as well (#17), but it was not quite on the same level of private liberal arts colleges. What appealed to me about St. Olaf was in fact its liberal arts education. It was nice to have the possibility of going to a music-only school, but that would have limited my education to just music, thereby leaving out my passion for writing and other areas. I applied to St. Olaf early decision in fall of 2015, getting my acceptance letter in early December. From that point on I was determined to gain acceptance into the Music Major program. This process consisted of two levels: an online submission and a live audition. Of the incoming students who submitted online auditions, only a hundred-fifty of them were selected for live auditions. I was lucky enough to be one of them, but in the end, I was rejected from the major and was advised to try again at the end of my first fall semester. Obviously, I was very upset and considered backing out and going to McNally Smith, but I didn't.
It was thanks to the advice of my parents and siblings to keep me pledged to St. Olaf. Both my parents and I were fans of St. Olaf's more all-around liberal arts education, but most importantly, I realized that by attending St. Olaf, I'd need to work for my degree. It wouldn't be easy, and it still isn't easy. But it is with this difficulty that tells me and my future employers that this degree took hard work and dedication to earn. It is with that drive that I came to St. Olaf. In addition to the difficult work I currently face, there is a more subtle challenge that I face at this private college.
Before moving out and starting my life, my mother sat me down to have a sort of "wake-up call" as to what life was going to be like for me at this specific college. This conversation began after I told her that my future college roommate was currently on a family vacation to Iceland. With that as inspiration, my mother said to me, "This won't be much of a surprise, but you're most likely going to be the poorest kid in your year. But that's far from a bad thing, Benny." And it is in this talking-to that my mother made it very clear how hard it is and going to be to pay for my college. To save up for college, I earned $2,500 in scholarships and worked 40 hours a week at McDonald's through my entire summer to help pay for St. Olaf. Even after I got accepted to St. Olaf my parents warned that since my college was a lot more expensive than the colleges of my older brother and sister, I might have had to turn it down. This would've left me heartbroken, but it was thanks to my own hard work and St. Olaf's generous financial aid that my dreams were not crushed before they had a chance to occur.
Upon arrival at college, it was bluntly apparent to me how– for lack of a better word– rich my classmates were. With first introductions of people you meet at college, other students share where they went to high school, what their parents do for a living, and other details like this. I was a little surprised to hear how many students had doctors as parents and attended private high schools. My roommate, for example, is from Portland, OR, with a mom who is a collegiate piano professor and a dad who is a thoracic surgeon. Another one of my colleagues hails from New York City and lives in the upper east side with his Corporate Lawyer father. And my parents, you ask? Well, my dad is a lab technician at an air conditioner producer (Trane Company) and my mom has two jobs as a fourth grade public school teacher and provides over-night care for the developmentally disabled.
But these financial differences weren't just present in our parents' respective careers. I began to notice behaviors such as spending habits, clothing, and other subtleties. One of the largest factors that separated us into what seemed to me a "me vs. them" situation was when we discussed plans for breaks; breaks from something small like end-of-October break to the entirety of summer break. Whenever I listened to my friends go on about their summer internships or their plans to travel to Europe, I can't help but feel a little...left out. Just like my friends, I too would love to study abroad in Europe, or travel to Hawaii for spring break, but I simply cannot. I spent my end-of-January break at home, working 41 hours at McDonald's, and that's what I'm going to be doing over my entire summer break. But is working a bad thing? Of course not; it shows to my parents and myself that I'm willing to sacrifice my own time and efforts to help pay for my education. But I can't help but feel a little sad that I probably won't have the same opportunities to study abroad or travel to a foreign country while I'm at school.
Understand, though, that I am far from actually being poor, otherwise I couldn't attend St. Olaf. I have always been gifted with a roof over my head, food in my body, and clothes on my back, which is a lot more than I can say for some families back in my home town. But when compared to my rich classmates at school, the difference in our financial hierarchy is quite clear. When I attempt to explain my situation to others, some of them simply just don't get it. Most of them don't even pay their own cellphone bill, and a good majority of my classmates didn't even have a real job before coming to college. Even now at college I work three jobs, when some of my friends don't have a job at all. So what do all these differences mean? Am I lesser to them because my family doesn't have a lot of money? Are all my friends at school a bunch of rich, lazy snobs? Does having more money than I at a rich school that we both attend put them at an advantage over me? It is by asking these questions that the answer became very apparent to me.
Money changes nothing about any of us.
Having a lot of money could easily make my friends appear as snobby, affluent jerks. But they aren't. My own lack of funds could have caused other classmates to look down on me as if they're above me. But it didn't. Professors could have given preferential treatment with prizes like internships or scholarships to those with more money. But they don't.
When I started off at a rich college, all of these assumptions nibbled away in the back of my mind, giving me an unnecessary amount of anxiety about a subject that doesn't even matter at all. When I take a step back to really examine those around me and our differing situations, it only proves that money really is just an object. Money may seem like a monstrously large issue to some, but it doesn't have to be. Because in the end, I'm here at the same college just like everyone else. I got into this college because I'm smart, talented, and hard working. And so did everyone else! Now that we're here, we're all working towards our own goals, not competing with each other because some of us have more money than others. As for my friends and classmates, they could be a thousand times richer than I am, or they could be even poorer than I am; neither of those things would change the fact that my friends and colleagues are some of the kindest and most amazing people I've ever met. By being such wonderful people, they put my irrational fears to rest.
So in the end, who cares who has the most money? So what if I might not get to study abroad or travel to another country over summer break? In the end, those things don't really matter. My fellow students and I are all unique individuals; of course we have differences, but something as trivial as wealth hasn't and never will change who we are as people. I love my life and my friends here at college.
And that is something I truly love about St. Olaf.