Dating after college is hard. Like, really hard. Which is why I have decided to put myself essentially out into the world like this. I am opening myself up to who knows what by doing this, but here it goes (oh, and if you know me, please don't take this too seriously):
About Me

Age: 23
Height: 5'5"
School: Evangel University
Job: Paraprofessional
Location: Lebanon, MO
Hometown: Lebanon, MO
My Preferences:

Dogs or cats? Dogs for sure. Big dogs, little dogs, medium-sized dogs. All dogs are welcome.
Night owl or morning person? Night Owl. I could stay up until 4 o'clock in the morning, but getting up that early? Count me out.
"The Bachelor" or "Keeping Up With The Kardashian"? "The Bachelor." I'm currently rooting for Peter to pick anybody but Hannah Ann.
Taylor Swift or Beyonce? Taylor Swift. Saw her on the Reputation Stadium Tour, best night of my life hands down.
Baby Yoda or Baby Groot? Baby Groot. He's just the cutest lil thing. Plus I've never seen "The Mandalorian".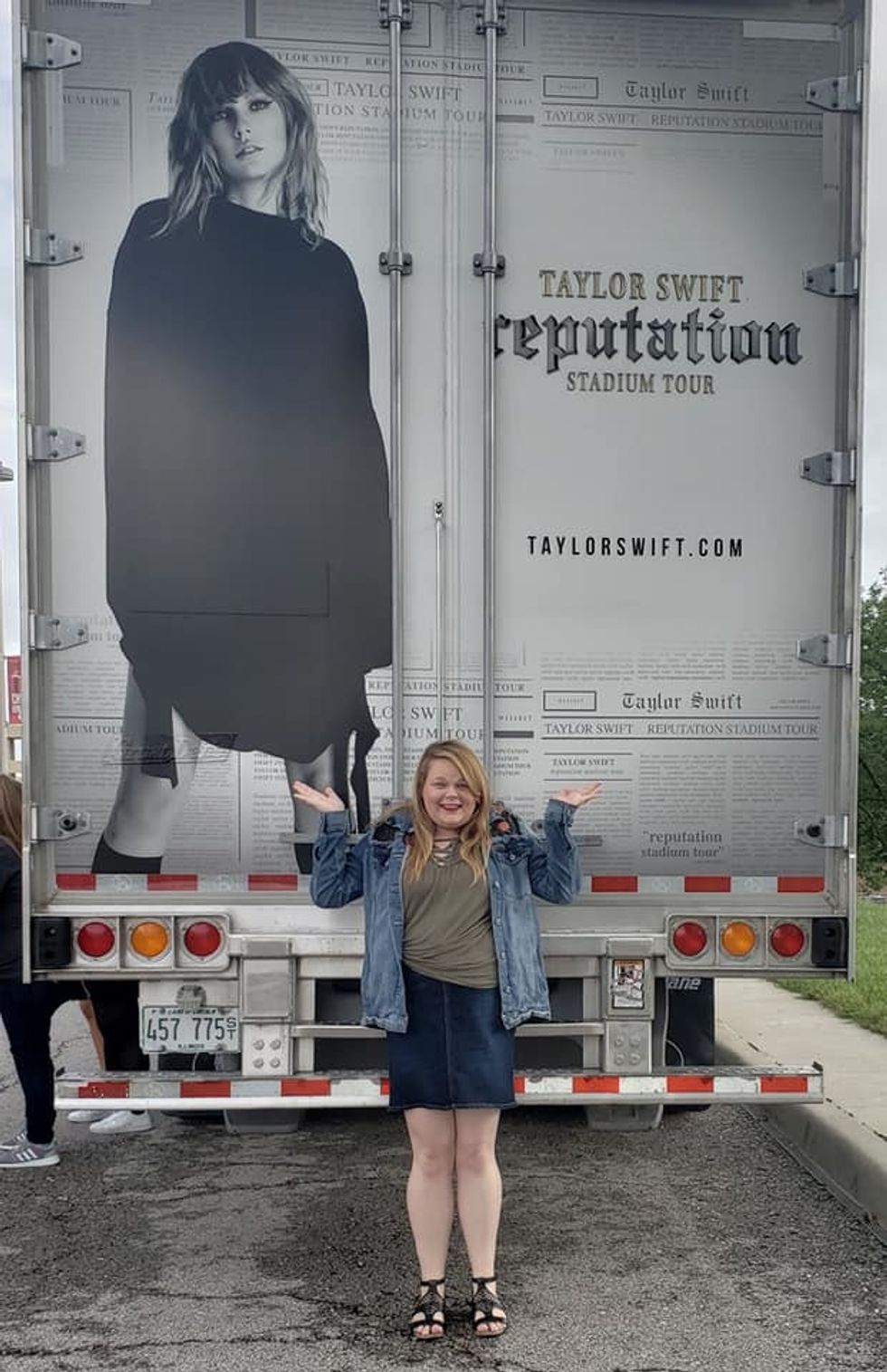 Megan Patty
Never have I ever met an iced latte I didn't love.
If there was one funny story from my life that perfectly describes me as a person it's this:

Picture this, It's wintry and icy out, I'm coming back to my campus with some friends and the ground is straight ice. I verbally say, "It's no big deal. We got this." (Spoiler: I did not in fact, "got this"). I get out of the car and I immediately fall on my butt. Oh no, you would think it stops there, but it does not. I can't even stand up because my foot is caught in the dang door and I can't even wiggle myself out of it because I was too busy wiggling around on the ice. I laughed about it then and I laugh about it now because it is unsurprising for me to say, "I got it" and then inevitably something happens just to prove that I don't have it.
Four qualities I am looking for in a partner and one I'm absolutely not:

Loves Jesus ✔
Good Communication Skills ✔
Is Good With Kids ✔
A Good Sense Of Humor ✔
Jealousy ✖
Want to respectfully slide into Megan's DMs? They're open here:

Instagram: megan_patty
Twitter: @PattyMegan
Want to create a funny dating profile for yourself or a friend, too?
Click here for Swoon's easy-to-use template you'll just have to copy and paste.
Follow Swoon on Instagram.