Everyone loves Target! They have everything you could possibly need, and then some! They always have amazing deals, and with the Cartwheel app, you can usually find a coupon for what you're shopping for. They make shopping on a budget a little easier, and some even have a Starbucks inside them, which makes the Target shopping experience even more worth-while. These are some of the reasons it's dangerous to shop at Target:
1. Coupons, coupons, coupons!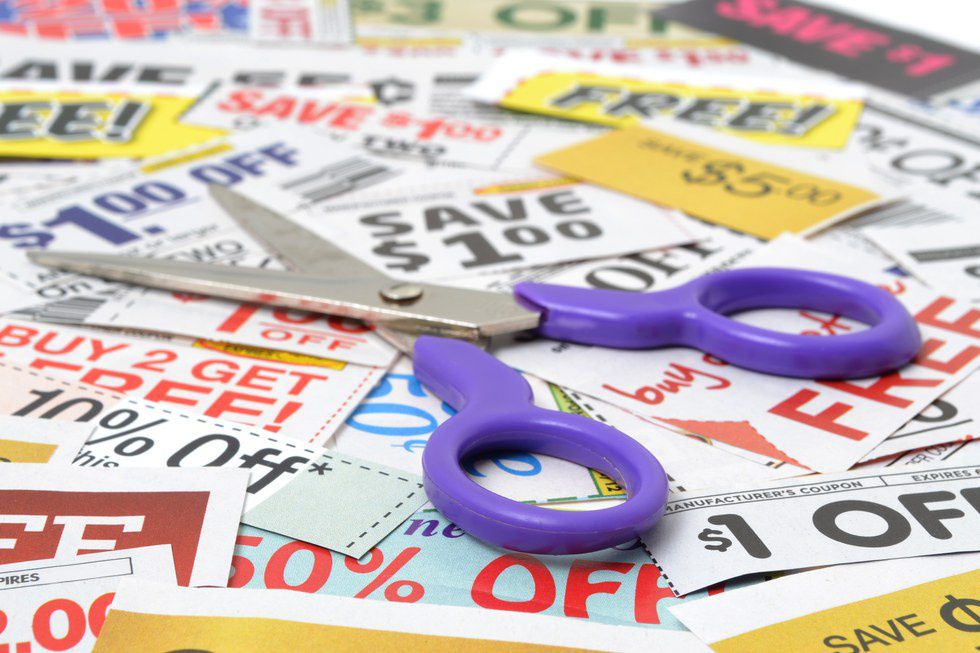 Yes! Everyone loves a good deal, and Target makes it easy to find one! With their Cartwheel app and flexibility with manufacturer's coupons, you can get items for great prices! Also, there are certain days of the week when Target marks down different items, so keep on the lookout for that as well! Then, you can plan your trip somewhat ahead of time.
2. Starbucks

Again, this is probably one of the most dangerous things about Target. Having Starbucks at your disposal makes it easy to take your time in the store which means makes you more inclined to spend money on things you didn't originally go in for. Also, sometimes Target will give you coupons for a Starbucks drink as you are finishing the checkout process which, again, makes you come back for more.
3. Target Cafe'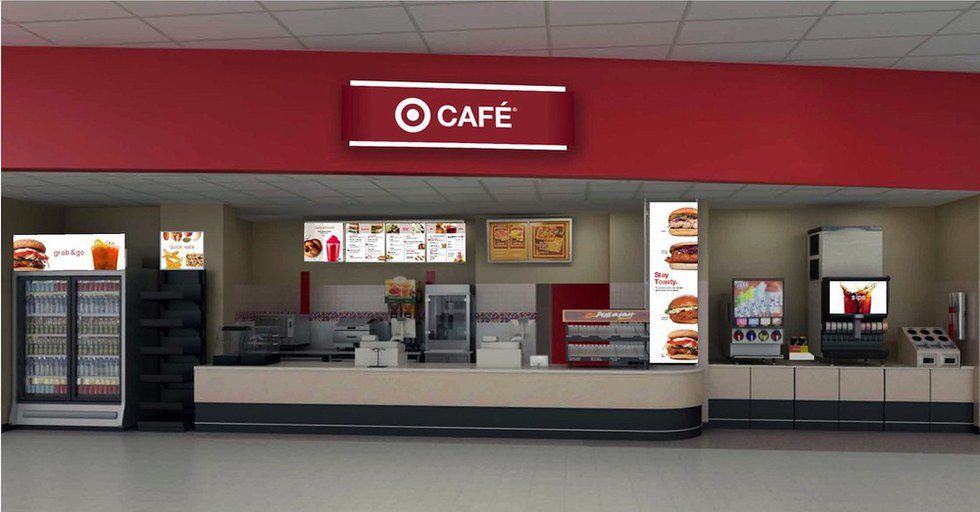 Unfortunately, unless you've been blessed with a Super Target near you, you might not have a Starbucks and/or a Cafe', but the one by my house has both and it does damage. The Target Cafe' has cheap food with a welcoming seating area to encourage people to stop and order some lunch. If you've been spending hours there looking at all of the things they have, why not spend the extra 20 minutes and eat a cheap hot dog or hot pretzel? They have inexpensive meals that can substitute for a stop at McDonald's, and there's sometimes even coupons available for the food in the cafe' which makes it even more attractive to customers!
4. Exclusive Brands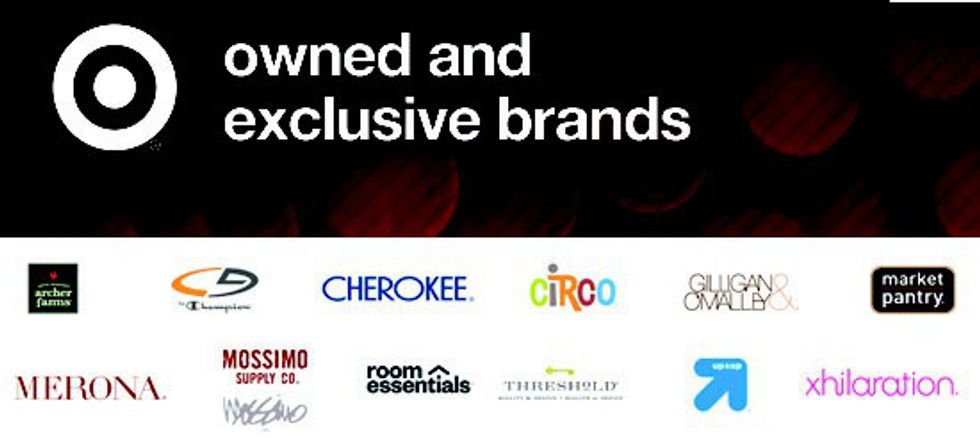 Target owns a handful of brands that you obviously cannot find anywhere else. Most of them are shown above. However, there are some others that I've only seen at Target so far such as the office supplier, Yoobi, makeup brand Sonia Kashuk and Cambridge by Mead which has super cute planners and calendars! I know I love Merona shirts, and Room Essentials is perfect for any kind of dorm or apartment furniture because it's reasonably priced and has good quality!
5. Five dollar movies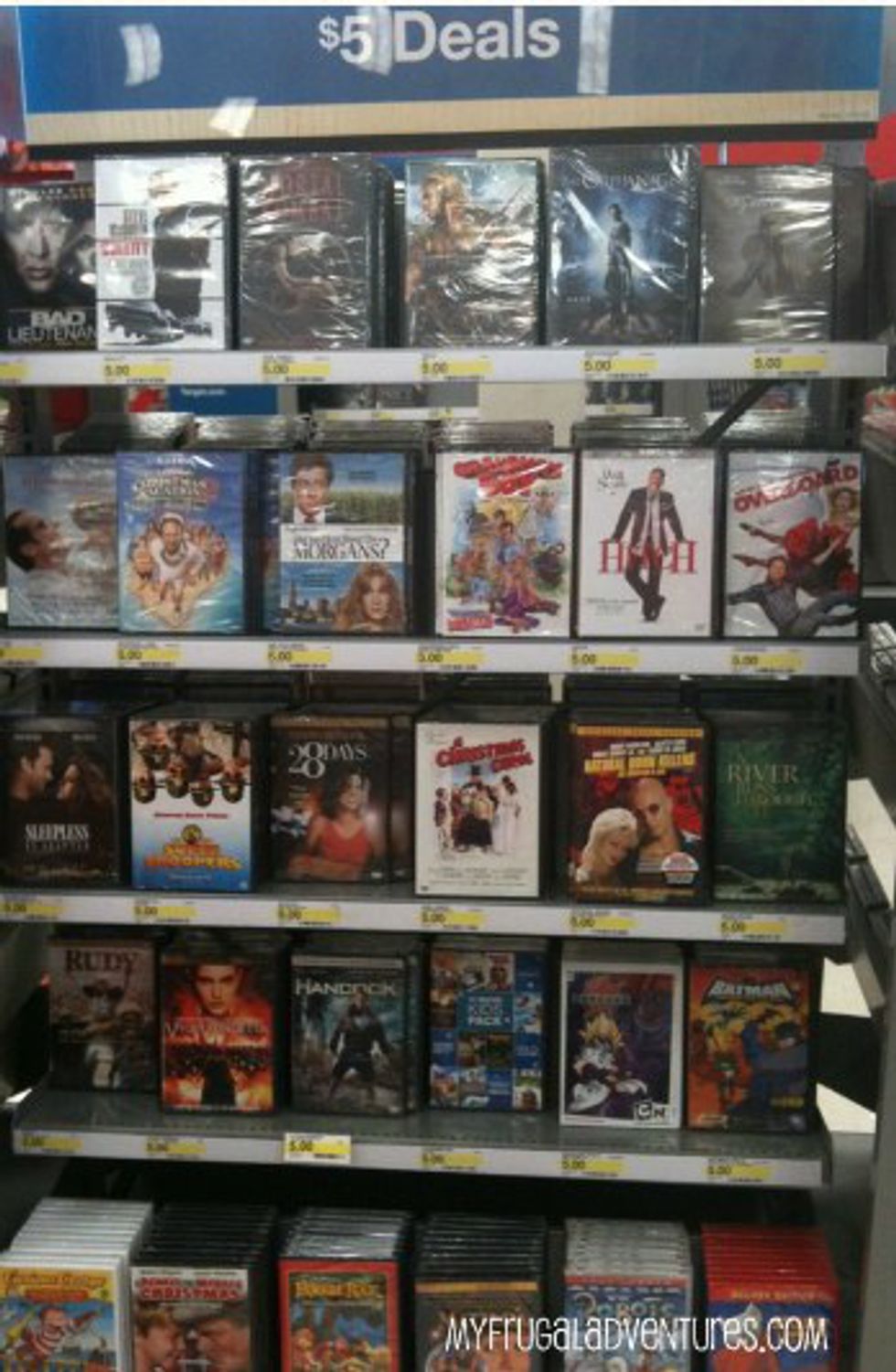 If you ask me, Target has one of the best selections when it comes to $5 dollar movies. Contrary to Wal-Mart's selection, I always find something I'm interested in watching, and I could spend hours looking. Target not only has a great $5 movie selection, but also a great selection for movies under $15 and even 10 dollars! This is perfect for anyone who doesn't like spending over $15 on a movie like me (with the exception of Disney movies, of course). Also, when a DVD is first released, they usually mark it down a few dollars within the first week or so, which is why I like to purchase new movies from there as well!
6. Electronic Selection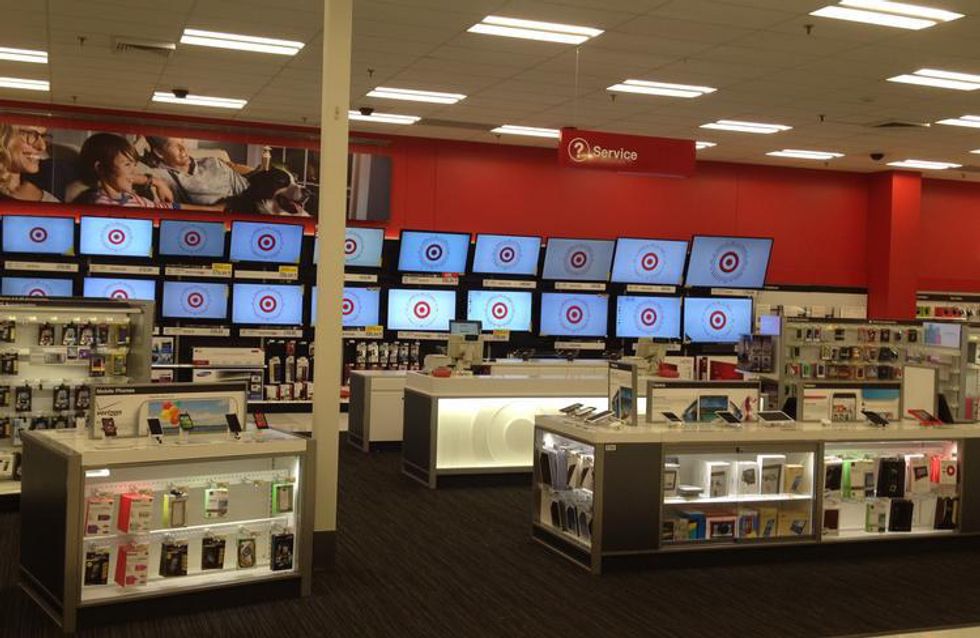 Obviously Target is no Best Buy, and their selection is nowhere near as big as Best Buy, but they do offer a ton of great things for a big-box store. They sell iPads, big name camera brands, some types of musical instruments including karaoke machines, phones, tons of different kinds of TV's, video gaming system with tons of video games and even a charger for any type of electronic you can imagine! Plus, with coupons, you can get an even better deal on some of the most expensive items!
7. Baby/Wedding Registry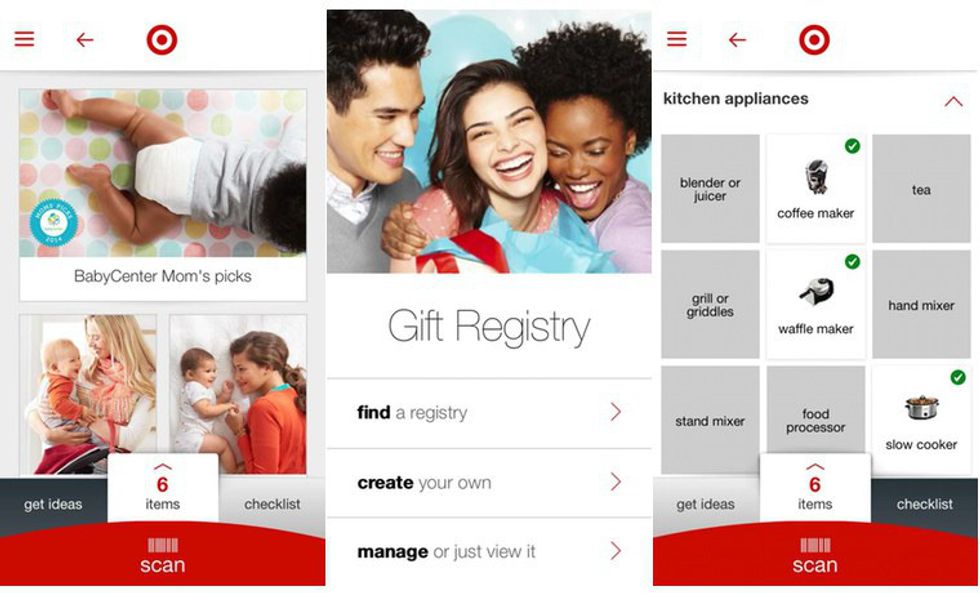 Some people might not know this, but Target has a different gift registries! You can go around Target, scan whatever item you want for the occasion and like all other registries, your guests can view the registry online or in-store to see what is on your "wish list." How cool is that? This is made simple as well because you can use coupons and Cartwheel again with anything, so it will help you not break the bank!
8. Target REDcard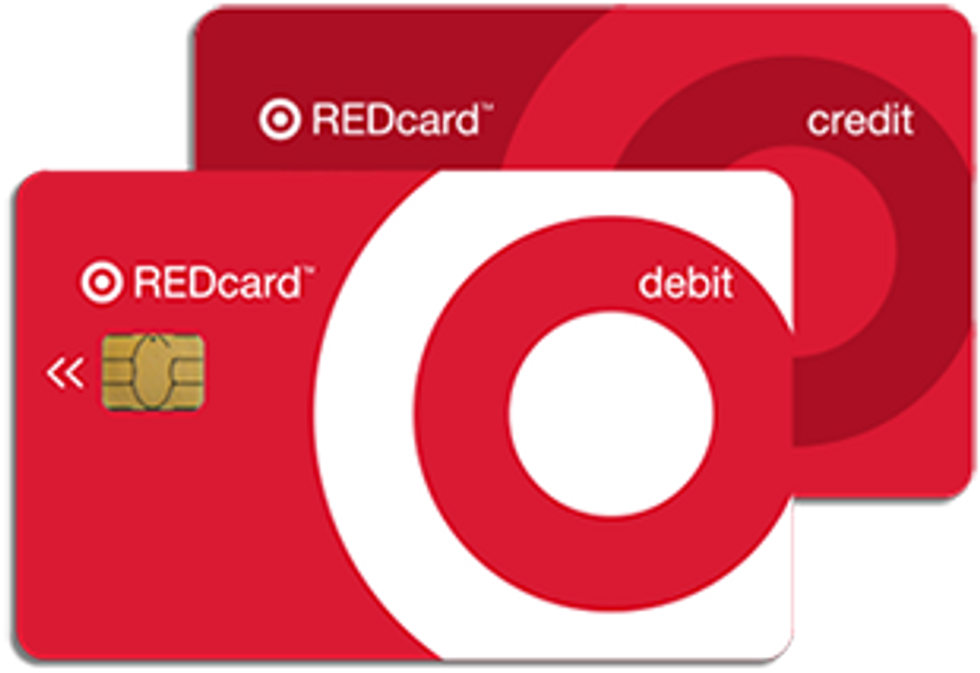 If you shop at Target as much as I know I do, then the Target REDcard is a must. Although getting the five percent off is an okay bonus (could've been a bit more if you ask me), there are other benefits to having one. For example, you get free shipping every time you shop on Target.com, and you get an extended return policy. The REDcard is also available for credit and debit which makes either option convenient for the customer. It is dangerous though, because you might be more inclined to buy something with these little bonuses.
9. Target.com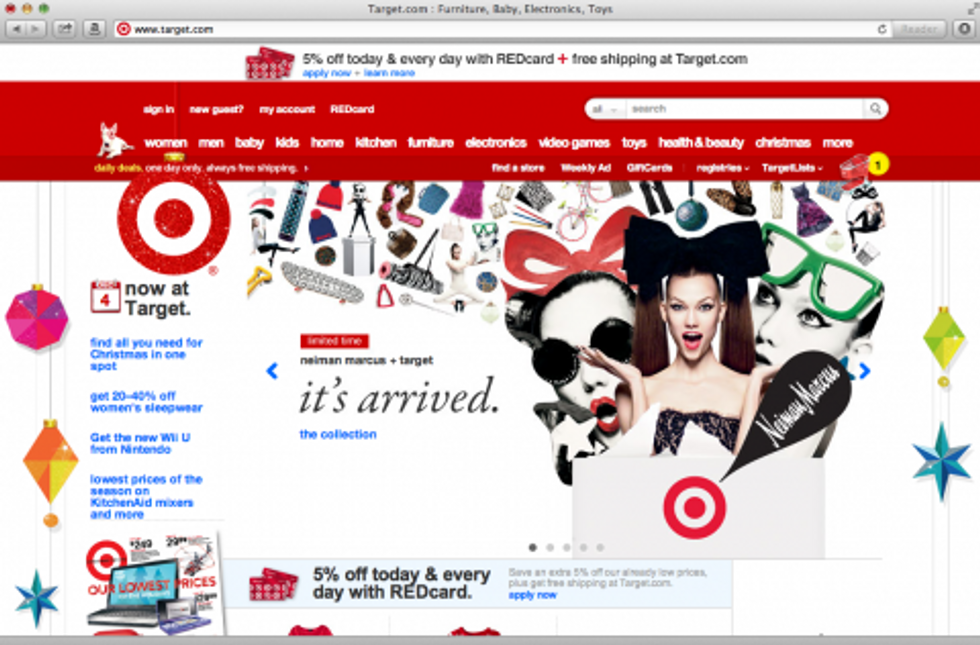 Target's website, although it does have its glitches, has great resources for any Target customer! You can pay your REDcard online, create a gift registry, find additional coupons, create a subscription to many different items they carry, and, if you're in the store, if you go on their website or app, and you type in what you're looking for, it will tell you which aisle it is in specifically for that store. It's a great resource to have when shopping, and you can always find extra discounts and the weekly ad on their as well!
10. Beauty Concierge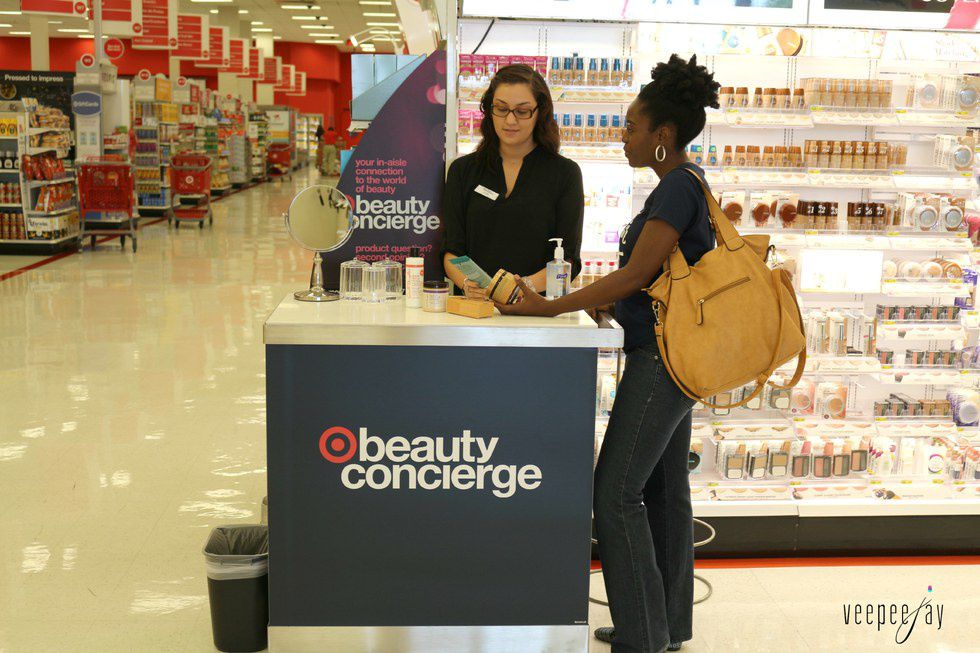 This is something that is new and not available in all Target stores. Target now has added a beauty concierge to help customers find the right beauty products for everyone! You can ask them questions about what products they carry, they can show you how different products work and they have tons of recommendations for the person who may not know exactly what to look for. This isn't available in my Target (yet), but I think this is a great resource to have, and you can still get that one-on-one consultation that you would at Sephora or Ulta.
11. Target Optical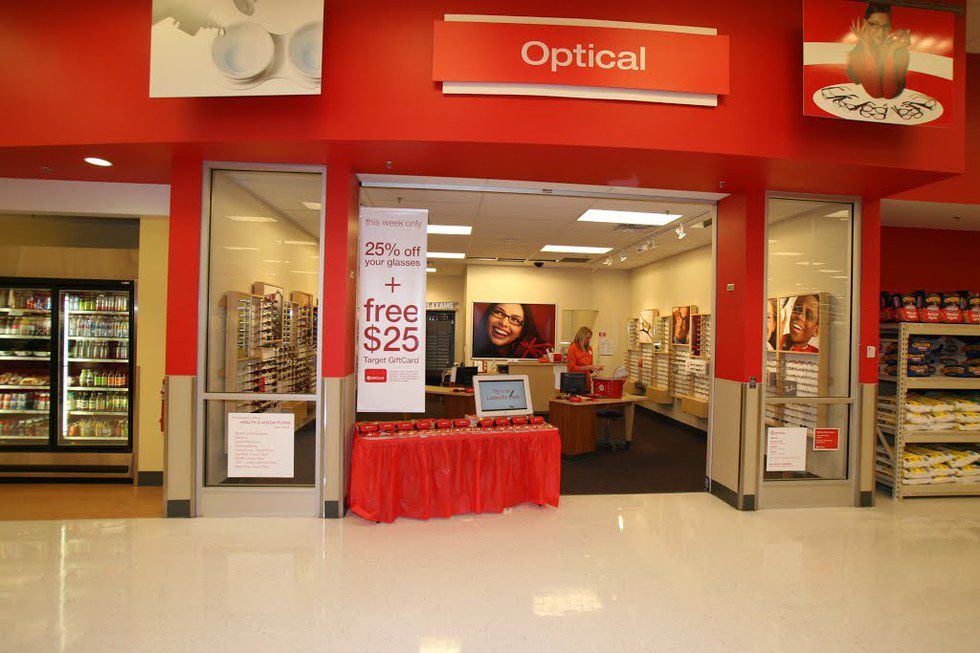 Not all Target stores have this either, but I'm lucky enough to have this in mine. Target has their own optometry services with their own doctors on-hand. I'm not sure if the REDcard applies here or not, because it is still a type of private practice, but it's great to have one around because it makes it easier to get an eye appointment taken care of. They usually have specials when you buy a certain number of pairs of glasses and I'm sure you can find deals that will work with this.
12. All of the things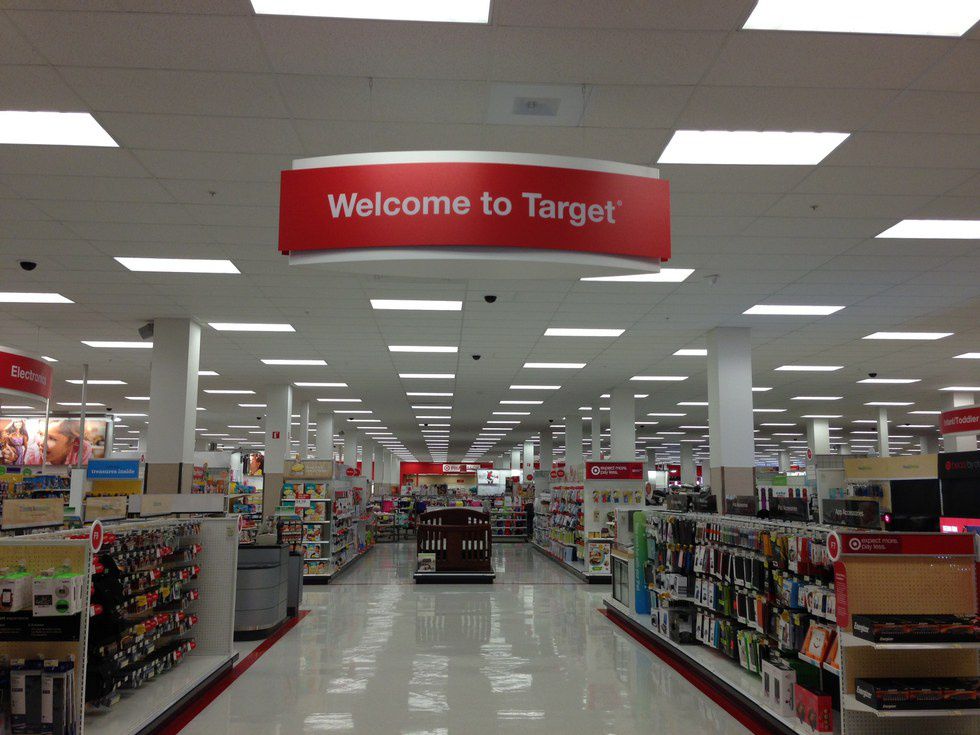 Target is one of those places where more often than not, you can find what you're looking for and more. They have a huge selection of almost everything they sell, and you don't need to go far to find what you're looking for. They have great quality clothes and other products, and I know that if it's a brand I can find at Target, it's a brand I can trust. Target is more clean-cut than other places, and all of the employees are more than happy to help you. Target, with all the services it has, makes it a great one-stop-shop with items for almost anyone. The day Target moved into my town was the day that made my smallish town a little more interesting.