After suffering a loss at the hands of one of UFC's most polished fighters, Dustin "the Diamond" Poirier, the future for Conor McGregor seems quite unclear.
While Dustin Poirier seems to be primed for a title shot, the search for an opponent for McGregor seems necessary, as McGregor has expressed the desire to fight again this year. Not only is a McGregor fight essential to the UFC for their business, but it is great for the entire fighting world. With Khabib Nurmagomedov, Conor's formal rival, retired, it seems as if McGregor's field of opponents are slim.
However, there are some great options for Conor, some which may be the biggest pay-per-view of the year for the UFC. Here are possible opponents which should step in the ring with McGregor in this upcoming year.
Nate Diaz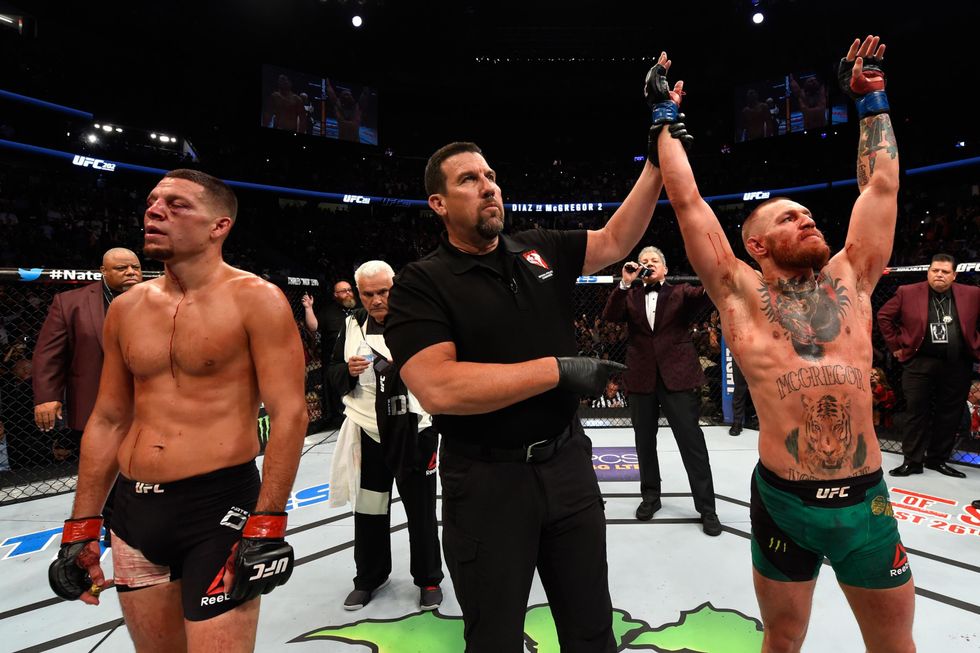 Nate Diaz record- (21 wins-12 losses)
With Nate Diaz, last fighting a little over a year ago, it might be difficult to incentivize him to come back - especially since Diaz is known to be quite difficult. Though, what is more enticing than a fight scheduled with Conor McGregor?
Not only would the fight be a huge pay-per-view draw, but the score between Diaz and McGregor is 1-1 right now. With Diaz winning the first fight, by second round submission, and Conor winning the second fight by decision. The rivalry needs a trilogy fight to settle it all.
Not only were the two fights between Diaz and McGregor extremely entertaining, but the press conferences and pre-fight interactions always held entertaining confrontations between the two. With Nate Diaz and Conor McGregor being some of the UFC's most polarizing figures, it only seems fit to have the two face off for a final fight.
The two continuously take shots at another over social media, so we may all be in store for Conor McGregor vs Nate Diaz 3.
Dustin Poirier or Justin Gaethje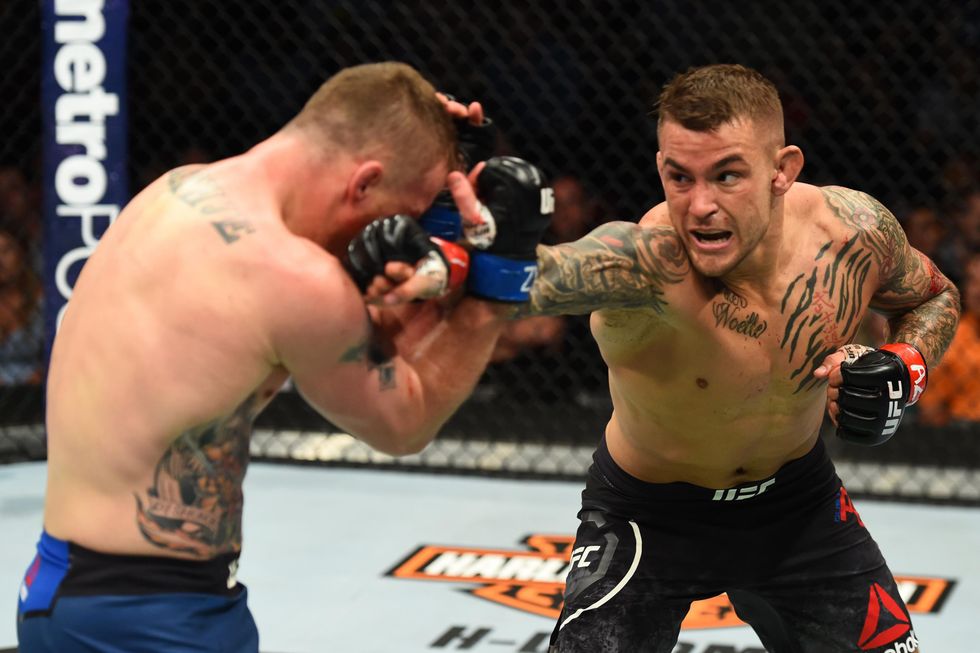 Record- Dustin Poirier (27-6) or Justin Gaethje (22-3)
First, Dustin Poirier.
Conor beat Dustin in their first matchup due to first round KO, and Dustin gave Conor his first loss due to knock out in the rematch. The future match up would settle a 1-1 score right now between McGregor and Dustin Poirier. However, Poirier deserves a fight for the title next, so McGregor will have to wait for now.
That being said, the matchup could come later on in the year. In order for that to occur, McGregor would have to fight someone in order to get a rematch with Dustin. Which leads me to my next point.
I believe the title fight to make, is Dustin Poirier vs Justin Gaethje. Poirier and Gaethje fought nearly two years ago, with Poirier coming out on top. Since then both fighters have improved vastly, and are both very polished strikers. A fight between the two would be a display of world class striking, which would exhibit the very best of the UFC.
If Poirier and Gaethje fought for a title, McGregor should fight the loser, for a title shot. Due to Conor's past and his ability to promote fights, it is fair that he gets a title shot this year. However, his road to the belt will have to go through Gaethje or Poirier.
Could we see Dustin "The Diamond" vs Conor "The Notorious", or will it be Justin "the Highlight" instead of Poirier?
Tony Ferguson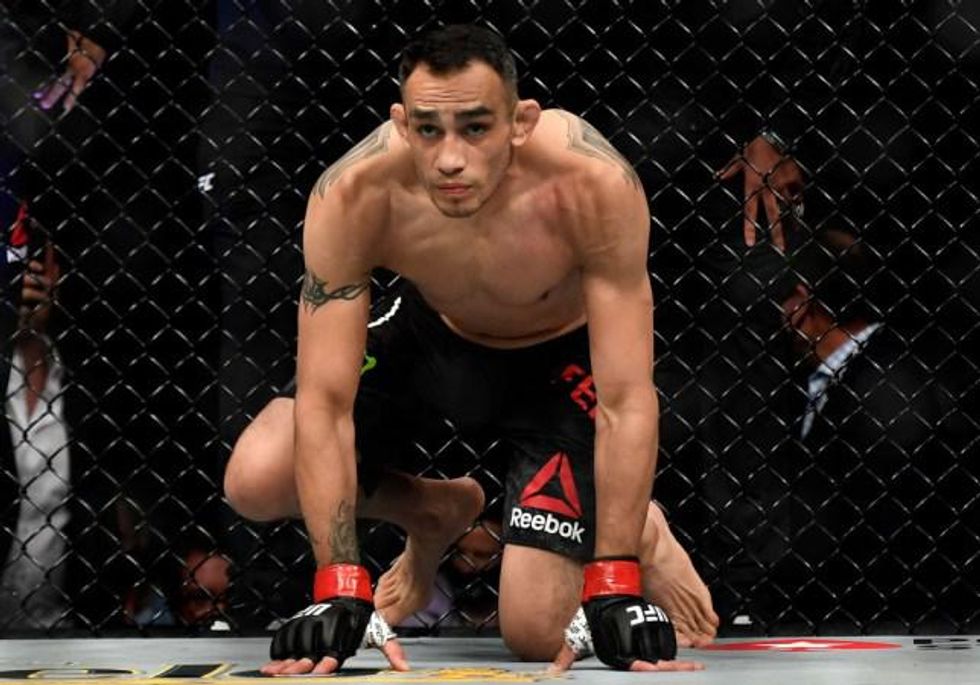 Tony Ferguson has lost his last two fights, both to current top three Lightweight contenders. Ferguson needs a fight to revamp his career, and to a lesser extent, so does Conor. The difference between the two: Ferguson has remained active in the past year, Conor has not.
Ferguson vs. McGregor has been discussed and in the works for some time, however, it has never came into fruition. Now might be the best time of any to put these two entertaining fighters against each other. Both fighters would fight for, not only a possible title shot, but also they would fight for their MMA careers - a loss for either would be detrimental.
Yes, Conor could handle a loss much better than Ferguson, due to his popularity outside of the UFC. If he wants a title shot in the near future, he needs a win against Ferguson.
With Ferguson formerly ranked 5th and McGregor formally ranked 6th(as of January 25th) in the Lightweight division, it seems almost inevitable that the UFC is considering a fight between the two, especially with the money the fight would bring in. For a non-title fight, it is one of the best options for a fight involving the name McGregor.
While a McGregor fight isn't for sure in this upcoming year, it seems like we will have another chance to watch one of the most iconic fighters of all time before the year 2021 is over.