Anyone who knows me knows that I row. It has been a huge part of my life for the last seven years. I was so happy to find that the college I wanted to attend had a rowing club. Rowing in college is a big time commitment and has its trials, but the rewards of it are great. Unfortunately, rowing is not a ubiquitous sport in the college scene, so its praises usually go unsung. Most other club sports follow the same fate. Being a college student is tough, but being in a competitive collegiate athletic club makes it both more bearable and more difficult.
Like all club athletes, I'm not doing what I do for a scholarship. Participating in a club does not have a direct relation to me being able to stay at college. The university has no reason to set standards for my grades because I want to compete. I'm not limited by these constraints that normally plague big college game athletes. That makes it just a bit easier to join a club sport.
SEE ALSO: My Regrets From My Time As A College Softball Player
However, being a club athlete also has trials and tribulations. We are often underfunded and rely on fundraising and possibly high dues in order to maintain our club. We often do not have enough equipment or equipment of reasonable quality. Practice schedules are liable to change and often attendance is not mandatory. There is often a high turnover rate among members each year. All of this makes it difficult to run and be competitive as a club sport.
As hard as it can be to balance school and sports, we do what we do because we love our sport. I'm not waking up at 5:45 a.m. to make it to practice to keep my scholarship. I wake up to get to practice to better myself and my team. When I'm not in class, lab or at practice, I'm studying and getting my work done to make sure I have the time to row, not because I have to hold a certain GPA to stay in college. I watch my diet because I want to improve for my team, not because I am required to maintain a certain weight. We drive 30 minutes off campus to where we can practice and do what we love. When we travel several hours to a competition on our own, we know our results won't end up in the school paper, newsletter or in a trophy hall.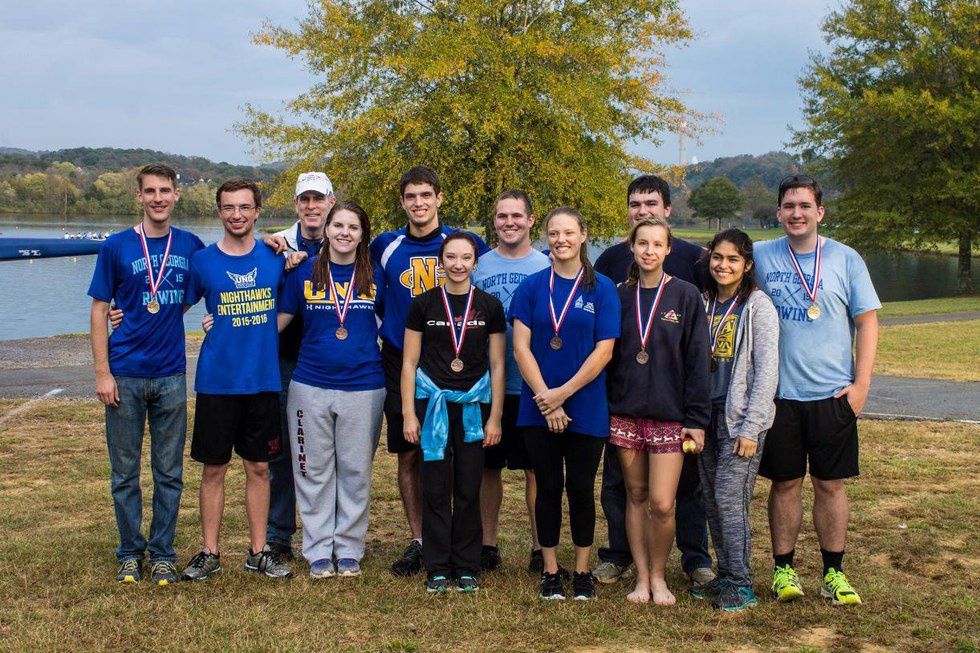 I confess that I am sometimes envious of the official sports at the school. I would bet that sometimes they are jealous of us. Both groups are doing the sport they love, but their reasons, troubles, benefits and experiences differ. We may not be the football stars or the next Olympic swimmers, but we are athletes nonetheless. We are our college's club athletes, and we do our sports for nothing else but our sheer love of what we do.
Even if you're not a college or professional athlete, staying in shape is critical to a well-balanced life. The Red Bulletin sat down with two workout beasts Alsany and Sekou to find out how a full body workout is done outside of the gym. If you hate the gym check out these tips to reach your fitness #goals!
Check out more fun and exciting Red Bulletin content here!