Football is back, and none are more excited about it than Colts fans. We were a game away from taking on the Seahawks in the Super Bowl last season, but unfortunately had our efforts deflated by the Patriots in the AFC title game. To get so close, yet remain so far, the Indianapolis Colts didn't take the off-season to recharge. We reloaded. After last season we added some weapons on both sides of the ball, between our eight draft picks, and a few other notable acquisitions that I'll touch on here soon. Here are the five reasons that Colts fans shouldn't be worried about the results of week one.
1. We're stacked offensively.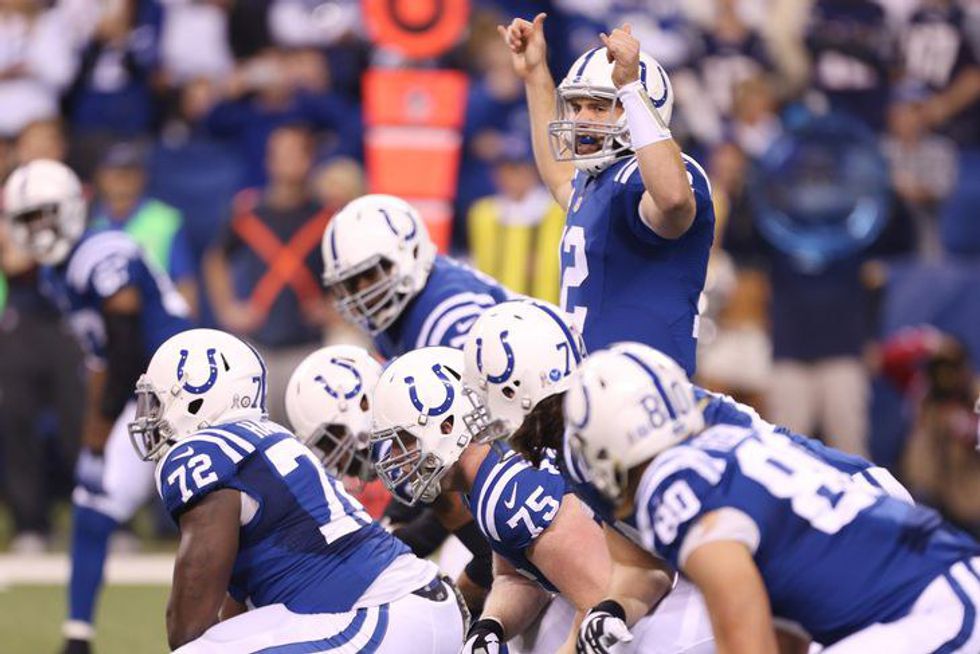 We have one of the best receiving cores in the NFL that excels in speed, size and has the pre-season MVP frontrunner taking snaps for them in Andrew Luck. We just added veterans at running back, wide receiver, and drafted another of each earlier this year with Josh Robinson and Phillip Dorsett. We have the perfect mix of depth, raw talent and experience throughout our offense.
2. We found an answer to our running back problem.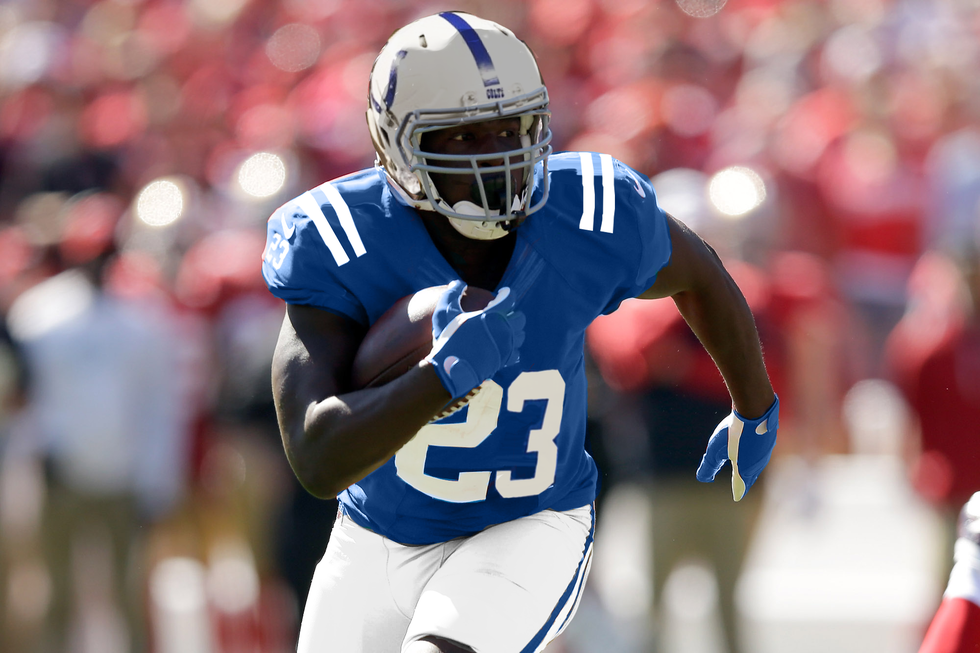 Welcome to Indy, Frank Gore. The run game is what we've truly been missing in seasons past. Trent Richardson was a bust and we couldn't keep anyone else healthy for long enough stay effective. Frank Gore brings experience to the running back position and played a good game against Buffalo. He was a great outlet underneath for a quick dump from Luck, turned corners on swing passes and did damage up the middle with power runs. We just need to give him the ball more and let him come into his own.
3. Andrew. Luck.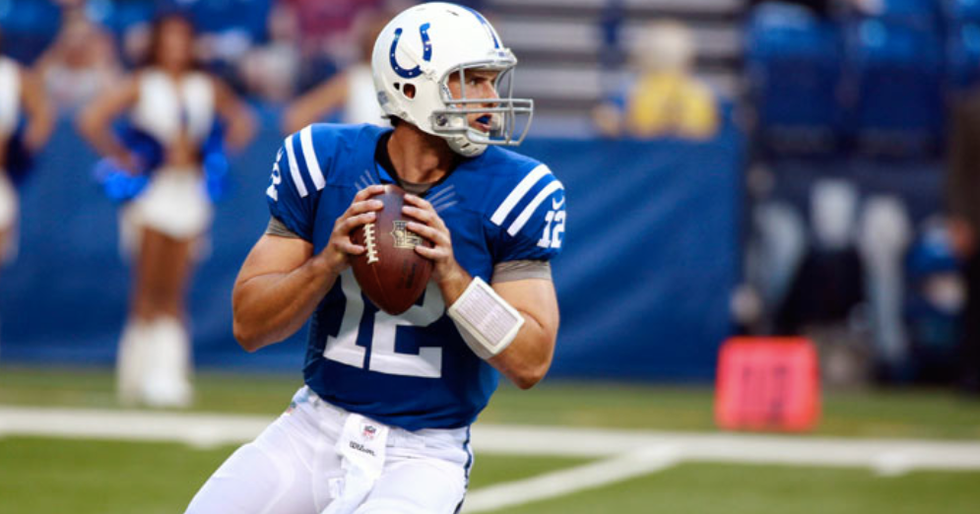 Call me biased (because I am), but Andrew Luck is destined for greatness. As I mentioned before, he's predicted by many to win the MVP award this season, and we all know that he threw more touchdown passes than any other quarterback last season. He's got more talented targets to throw to, a reliable running back to supplement his dominant passing ability, and can even make plays on his own with his legs. He's big. He's strong. He's fast. He's a student of the game and a natural leader.
4. The fourth down army.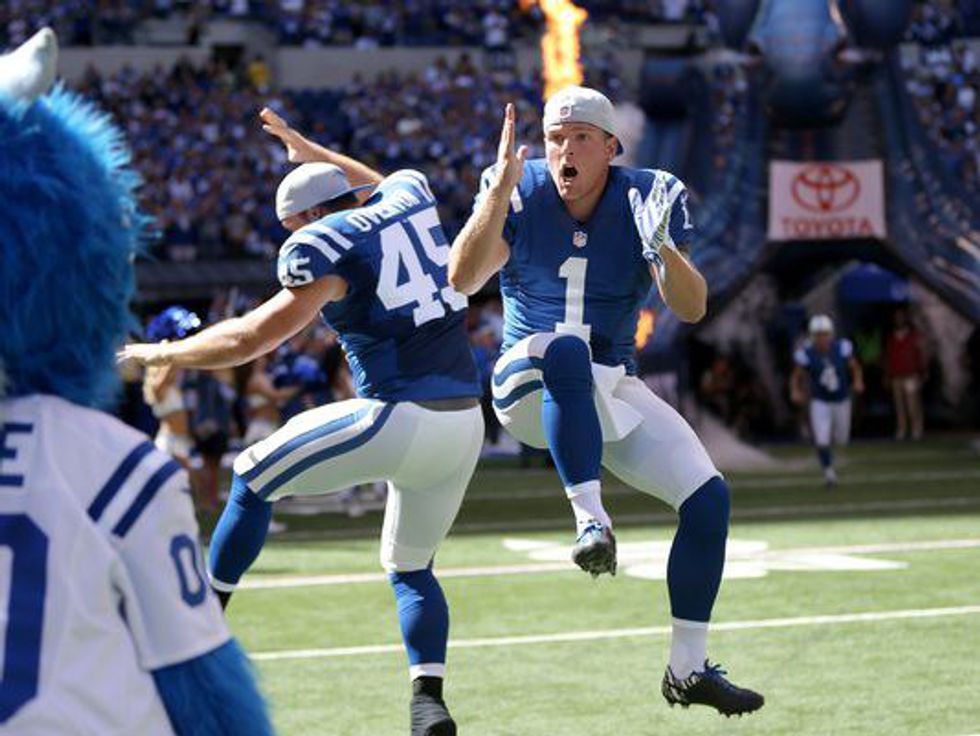 We've got an all-star NFL punter (and personality) in Pat McAfee. Never mind what an upstanding guy McAfee is, he's got the #Boomstick for a right leg and will be pinning opponents up against their end zone all season as he has always done. And then there's Adam Vinatieri. He's the money-in-the-bank kicker that led the NFL in field goal percentage last year at age 42. These two positions aren't the most prominent on any team, but we'll take an edge wherever we can get one.
5. T.Y. Hilton is down but not out.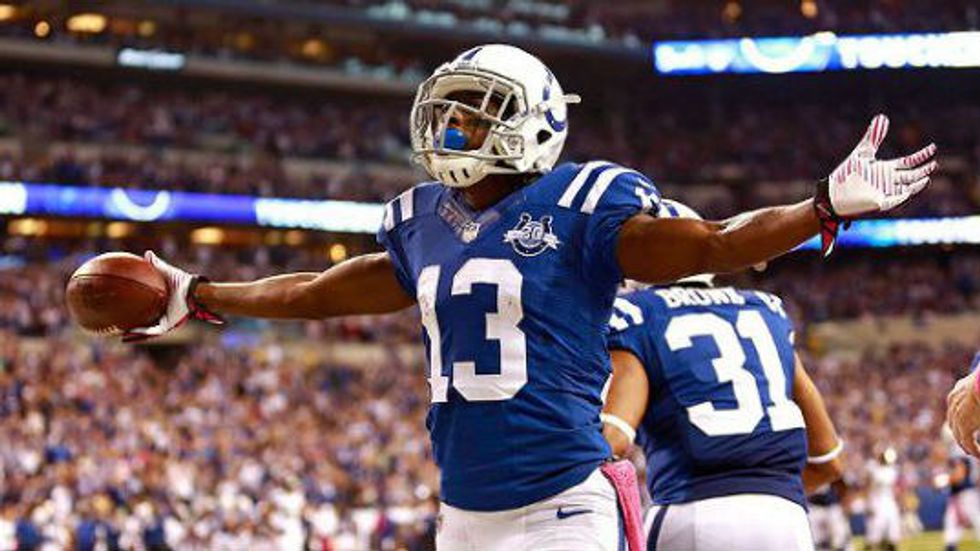 Colts fans the world over grimaced when they saw our number-one receiver on the bench with his knee wrapped in ice against the Bills. But don't freak out, because he's only expected to miss one to two weeks with a bruised knee. Besides, we're so deep at wide receiver we might not even miss him for those couple games.
Haters are bound to hate, but our week-one loss to Buffalo is hardly cause for a panic in Indianapolis. We're an elite program that knows how to win and has the tools to do it. We'll shake it off. It's a long season and anything can happen, but I think Colts fans can be confident as we move forward.