For anyone who has been on social media, any social media, for any amount of time, you know that people on social media can be ruthless. It's as if once they log on, their humanity and compassion turns off and they attack any and everyone without any regard for that person's feelings. People who don't know you from a hole in the hall feel as though they have the right to criticize you just because you came across their screen.
Being on social media potentially means you are allowing yourself to be subjected to other's opinion of you. Although this has come to be an expected component of social media, does that mean it's OK?

No, it does not.
I know this clapback culture, social networking thugging, cyber-bullying will never be 100 percent eradicated but it is a problem.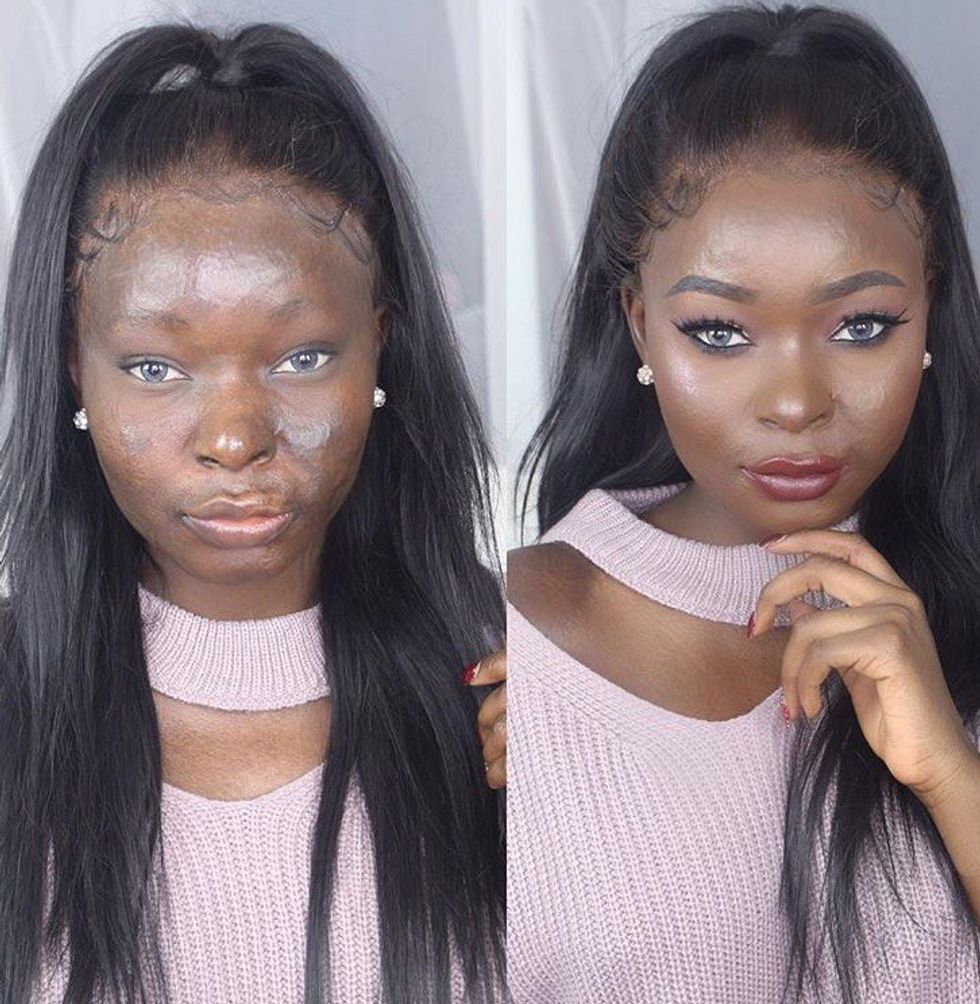 Recently, I've been seeing a lot of people attacking girls and women who upon wearing a full face of makeup they look completely different than their natural state.Many of these women had serious facial scarring from trauma and with makeup they were able to conceal these scars, burns etc. These women have been faced with the most disgusting ridicule by people who feel compelled to judge their before-and-after transformations. From men, I am not entirely shocked by this response. But I've read so many posts from women which I am surprised by. You'd think women would sympathize with other women and understand the various reasons why people wear makeup but seemingly they don't get it, neither.
The main theme was that these supposedly the women wearing the makeup were dishonest. Naturally, they looked nothing like they did when they had on makeup and thus they were lying to the public. I'm sure behind most of their disrespectful post, many of these men were uncomfortable with the fact that they had initially found this person attractive. They felt betrayed because this person was capable of being a bombshell and "ugly" at the same time. Truth be told, I am completely uninterested in how these transformations made these people feel. It is not about them. Contrary to what patriarchy would lead you to believe, women do not exist to for men or to be deemed attractive by me! Women walking on the street should not be concerned solely on how men perceive them. That should not dictate our actions. If you, as a man, do not want to be fooled by makeup- that is your problem. Someone being comfortable in their own skin trumps your perception of their appearance in relation to your romantic and sexual conquest.

You know, a lot of people look down on our clapback culture. However, I feel that sometimes it is warranted. Sometimes folks do things that are so obviously and inherently wrong — those people (like Donald Trump) deserve all the clapback they get. However, sometimes clapback culture is so malicious, unnecessary and, quite frankly, very dumb.
Do we not understand what beauty standards are? Are we unaware of the bullying and verbal assault so many people face just because of their appearance? Have we not read about the numbers of people who have killed themselves because of their insecurities? Yet we engage in the exact behavior that results in these tragedies.
Our society is not accepting of people who do not fit the norm. Many people have to live with this reality. They have to learn to love themselves despite society telling them that they are not worthy. If they choose to use makeup for whatever reason they have, is that cause for clapback? Their existence is cause for clapback? Them navigating their beauty, finding their comfort zone and doing what makes them happy is cause for clapback? I think-the-fuck not! And seriously, maybe it's not even that deep. Maybe they don't even care about their scars and they have a function to attend and just wanted to spice it up. Whatever the reason- they do not deserve to be assaulted by the masses on a comments thread.
Women, men, whoever decides to use makeup to enhance their beauty for whatever reason do not deserve to be attacked for it. Folks who have immense facial scarring are amazing for coming to terms with it and loving themselves despite their scars. Those people, if they choose to do so, should not be bullied into thinking they've done something wrong just because their makeup is bomb AF and their scars are nearly invisible.
You're damned if you do, damned if you don't. You're damned if your scars are visible. You're damned if your scars are hidden behind makeup. In a perfect world, everyone would be loved and respected despite their differences. But in this world - that is an absolute fantasy. Do what you want as long as it makes you happy. Do not let negativity dim your shine. The naysayers don't matter — no exceptions. Slayyyyy always!