Being a professional female athlete is very empowering. As a young athlete myself, I often looked up to other professional athletes for inspiration. When I was still swimming, I looked up to great women such as Jessica Hardy, Amanda Beard and Missy Franklin. I looked to these women for inspiration to get me through my next workout, inspiration for working hard or just inspiration for when I was having a bad day and needed a little pick-me-up. But these days, I, and many other people, have been looking up to professional athletes for the charitable work they have done in addition to the hard work they show in their respective sport. As far as charitable athletes go, often times male athletes are mentioned more often than their female athletes counterparts. This by no means mean that female athletes are not as charitable. Charity is not defined by how much you give, but by how much you care. Here are my top five charitable female athletes:
Ronda Rousey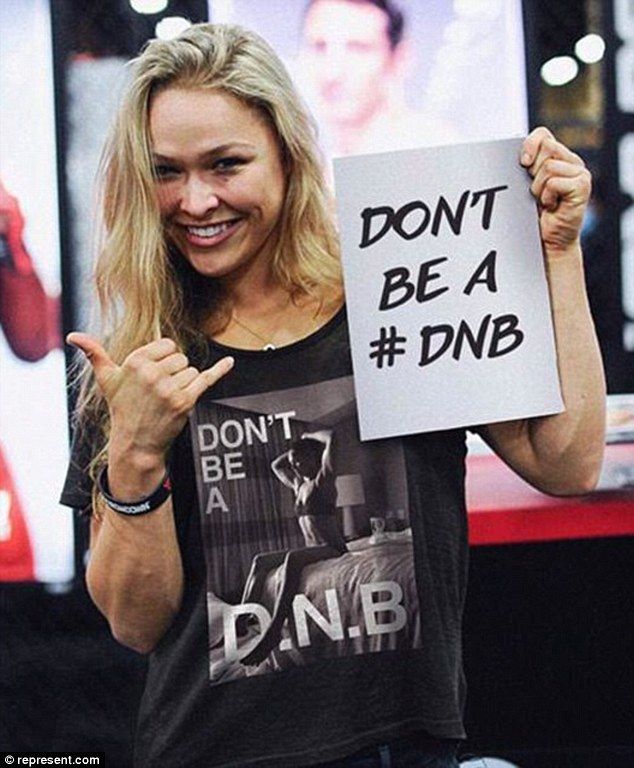 Everyone already knows she's an all around bad ass. She's held onto her undefeated title in the UFC (I still see her as undefeated despite her most recent knockout in Melbourne), cleans up the best when it comes to the red carpet, and makes charity a priority with her busy lifestyle. Rousey, like many other female athletes, addresses the issues of body image, something both men and women struggle with on a daily basis. Her "Don't Be a D.N.B" campaign contributes proceeds to the Didi Hirsch for their work in mental health services and for women with body image issues. Check out Rousey's website for more on what a D.N.B is and what the cause means to her, here.
Serena Williams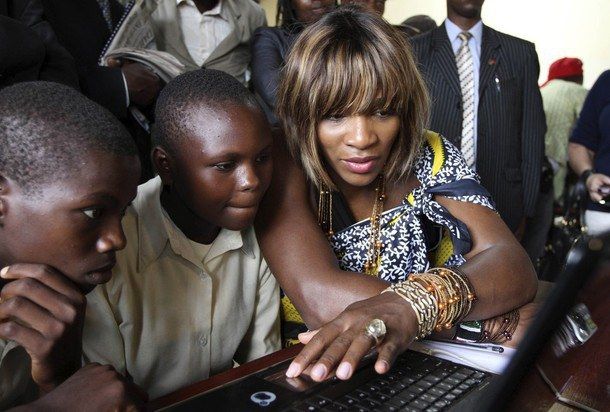 She's a major force to be reckoned with on the tennis court and is even more of force off the court in her charity work. Williams has received numerous awards for her charity work including the Celebrity Role Model Award from the Avon Foundation for her work fighting breast cancer and the Young Heroes Award for her support of Big Brothers Big Sisters. Williams' charity work focuses on two main areas: helping individuals or communities affected by senseless violence and ensuring equal access to education. Williams is an avid UNICEF ambassador, becoming a UNICEF Goodwill Ambassador in 2011. She also funds a national scholarship with Beyond the Boroughs who sort through thousands of applications in search of finding worthy recipients. She also works with Build Africa Schools which works in rural Uganda and Kenya to help communities escape poverty through education and livelihood projects. Her Caliber Foundation supports victims, families and communities who have been devastated by illegal gun violence. This issue lies close to Williams' heart as she lost a sister to senseless violence. It's easy to see that Williams' is not only number one in WTA women's singles, but also when it comes to passion for helping others.
Misty Copeland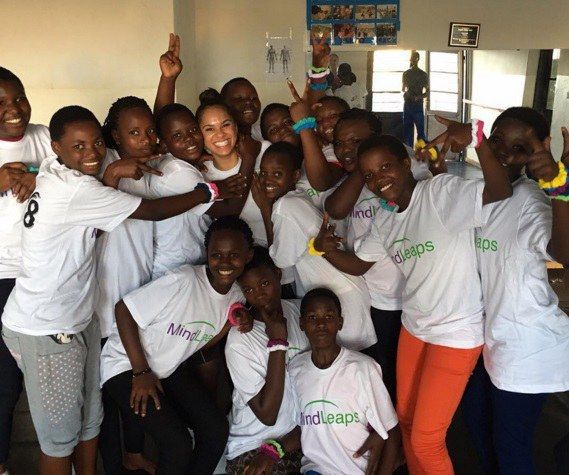 What many people don't know about Copeland is that she was constantly rejected by dance companies for "not having the right body for a ballerina" and "being too old" when she applied. But she triumphed over these outlandish accusations and recently become the first female African American principal dancer at the prestigious American Ballet Theatre this year in June. You go girl. Now if you haven't seen Copeland's stunning grace and amazing body she shows when she's dancing, then you're missing out. So check that out here, and then head over to Copeland's website to learn more about her inspiring story here. Copeland first started dancing at the Dan Pedro Boys & Girls Club when she was 13 and to this day is an active member of the BGCA. She is extremely committed to opening doors for more girls, no matter their age or background, to discover ballet and achieve their dreams. You can often find her spending time with kids at local clubs in the New York area. And to top it all off, in 2014 President Barack Obama appointed her to the President's Council of Fitness, Sports and Nutrition.
Maria Sharapova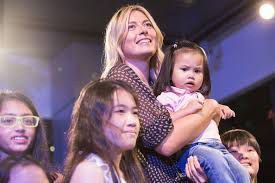 It's easy to assume that this gorgeous Russian tennis prodigy spends her million dollar earnings on only materialistic things. But you would be mistaken. Sharapova makes large donations to the Great Ormond Street Hospital that are made up of her hard earned money. She's known for her big heart, especially when it comes to kids. Not only does she donate her a part of her earnings, she also contributes her time and effort. She is heavily involved with the Variety-the-Charity's Charity whose core goal includes giving children access to modern technology. She is also a Goodwill Ambassador for the United National Development Program which has various programs designed to improve and develop the lives of people in developing countries. The tennis star also shows her global involvement through her participation in the charity, Sole 4 Souls. Each year, the organization gathers around 10 million pairs of shoes and distributes them to those in need. Sharapova gave her time, money and effort to this project.
Kristi Yamaguchi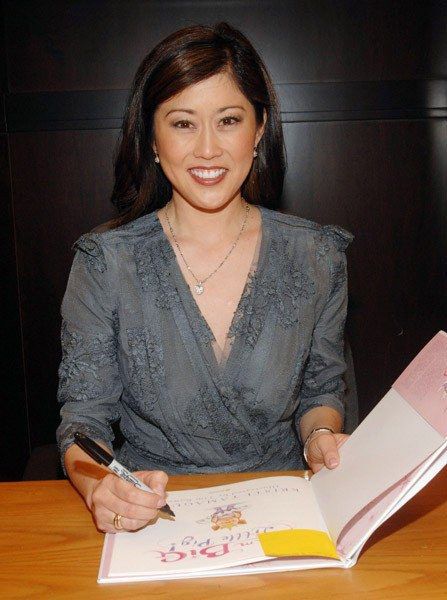 We are all very familiar with her tremendous Olympic success and on-ice grace and beauty, but what many people don't know about Yamaguchi is that she's been helping children since 1996 when she founded the Always Dream Foundation. The organization assists young children by funding after school programs that aid them with improving reading and literary skills as they grow. The organization also provides supplies and help to underprivileged children and summer camps for kids with disabilities. Yamaguchi's passion or children's learning and encouraging them to achieve their dreams has paid for everything from clothing to computers. Always Dream also partners with Raising a Reader to use technology to help students learn at a dozen schools in the California Bay Area. Check out what Always Dream is up to these days here.