No one could have ever predicted that this would happen. There were no signs, no warnings, and no precautions. This past summer Brittany Derynda, a current UW Madison student, and her family experienced a tragic loss that no one should ever have to go through. Brittany's 21-year-old brother, Jon finished a half-marathon, went into sudden cardiac arrest, and passed away. There weren't any signs of danger in his health prior to this event; no one ever could have been able to predict that this would occur. Even afterwards, there wasn't a full understanding of why such a thing could have happened to someone who did not show any problems with their health. The Derynda family lost someone so close to their hearts very unexpectedly, and from that day nothing has been the same for them.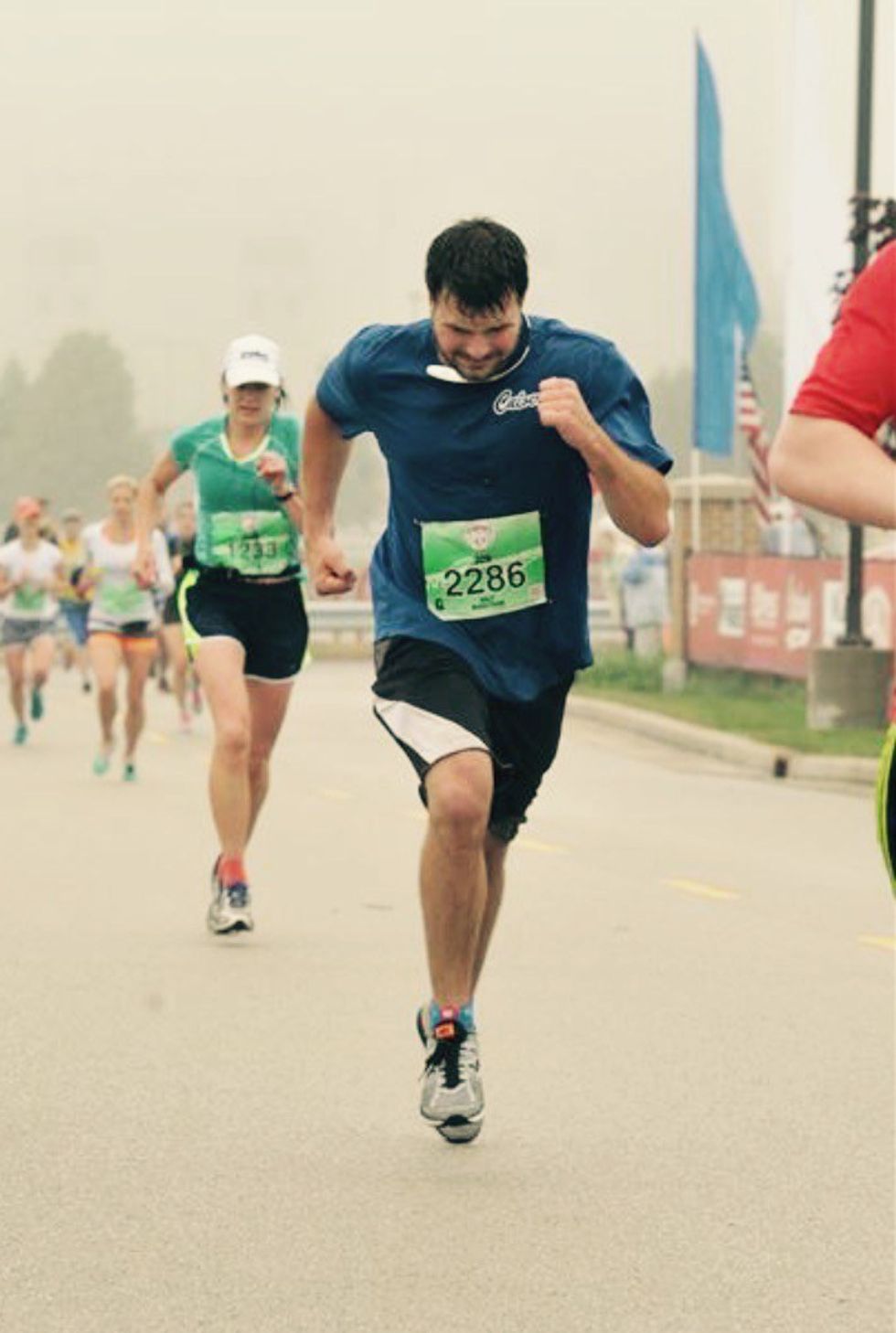 After Jon's death, the American Heart Association became a cause close to Brittany and her family. Even in a time of such struggle, Brittany's compassion and selflessness caused her to immediately want to help the lives of other individuals and families impacted by heart issues. Hoping to go into the medical field herself as a physician's assistant, Brittany and her cousin, Jessie Miller, created a student organization called Cardiac on Campus at the University of Wisconsin with the hope that increased awareness of heart health would prevent this from happening to other families.
Cardiac on Campus works closely with the American Heart Association of Madison. Their purpose is to increase heart health awareness and to offer various networking opportunities with health professionals. The goal of this club is to attract students from a wide variety of majors. Although several of their meetings will focus on health careers, the club will also offer opportunities for all majors to get involved. Cardiac on Campus plans to host two main events involving the whole campus. The first one, Cardiac Courts, will be held in the spring and will be a 3-on-3 tournament at the SERF. Their second event, the Red Dress Dash, will take place next fall. For this event, everyone who participates will wear a red dress, both guys and girls, and will complete a dash from the Capital Square to Bascom Hall. This event will be in remembrance or in honor of anyone experiencing any heart issues with the support of the American Heart Association.
You can get involved with Cardiac on Campus by attending the kick off meeting on Wednesday, February 10th from 7-8 pm. There will be more information at the Cardiac on Campus booth at the student organization fair in the spring. Check out their website at www.cardiaconcampus.weebly.com or find them on the Cardiac on Campus Facebook page. On the website is a tab to join the email list for Cardiac on Campus updates. There will be a wide variety of leadership roles available, which you can contact cardiaconcampus@rso.wisc.edu about if interested.
Brittany's story has touched the lives of many and through this, is creating awareness for heart health among the people around us. I am so honored to have gotten to know her and hear her story because she truly has a heart of gold. Cardiac on Campus serves in remembrance of Jon Derynda, all impacted by heart disease, and preventing those in the future from any heart issues. Look into joining Cardiac on Campus to join Brittany in giving heart for the hearts.