It's dawned upon me that anorexia may be something I've never truly recovered from.
Heck, I was never treated. Sometimes I question whether my illness was ever real, if no one noticed it at its worst.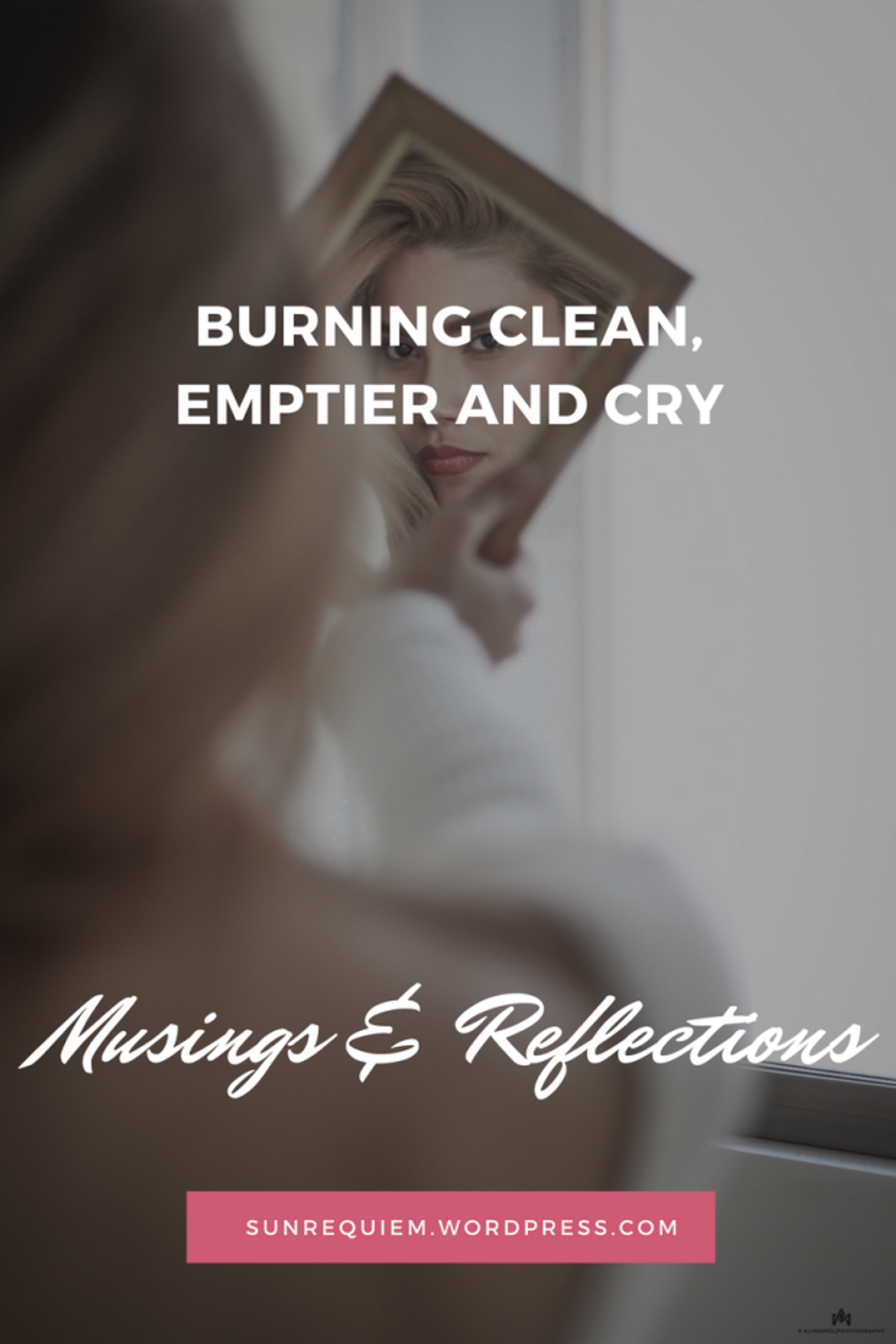 Photo by Ali Marel on Unsplash
This past week, I can only recount two solid meals and two bowls of miso soup in my diet. Everything else I consumed was brought to me by other people, whether it was to my room or in a class. (end of semester treats, anyone?)
It's not even the first time this semester that this has happened. It's a miracle I still had strength to carry on with a full student schedule with an under-filled, if not empty stomach.
Or maybe I get fueled by hunger.
Of course it occurred to me that this wasn't normal.
Still, I thought my lack of appetite could be attributed to my most recent battles with depression and anxiety. After all, I had reached points this year where I could be labeled as borderline suicidal. If my will to live is wavering, so could my will to eat, right?
But it's been longer, and deeper than that. I've been casting my figure in the mirror judgmental looks since elementary school. In fifth grade, I skipped my first meal with the intention of not gaining weight. By seventh grade, I allowed myself to be overtaken with obsessive restrictive habits, and my weight fell from 123 pounds to 105 before I decided I wouldn't allow it to get any worse. I took up running and weight lifting, and daydreamed about healthy meal plans and one day becoming a nutritionist and/or a figure competitor. But what I thought was a return to health was yet another form of self-criticism and insecurity. Strengthening and maintaining muscle was a type of control that I allowed myself to obsess about, so it became too much of a good thing.
In high school, I was terribly lacking in confidence. During this time, I would binge more often than I would restrict, but I would spontaneously fast for days at a time too… whether out of guilt, pain, or boredom, I haven't figured out yet. Although my eating could have been labeled as disordered, it was impossible to tell from physical observation. By this time, I had joined the varsity swim team, and had personal goals that were based more on performance than appearance. Still, wearing skin-tight suits on a near-daily basis made it easy to judge myself and compare to others.
Eventually, graduation came, and I made my way to college. I started off having three meals a day, sometimes more (plus snacks!), but there came a point at the very end of my first semester where I stopped eating for about a week. I felt cold and weakened, yet I simply didn't want to eat, not until after I got off my plane and spent some time at home. My second semester, I intentionally water fasted for about ten days so I could humble myself and spend more time with God. It was beneficial for my spiritual growth and I'm all the better for it, but I wonder if it was really the best practice to take up, given my history.
There's hidden sweetness in the stomach's emptiness.
We are lutes, no more, no less. If the soundbox
is stuffed full of anything, no music.
If the brain and belly are burning clean
with fasting, every moment a new song comes out of the fire.
The fog clears, and new energy makes you
run up the steps in front of you.
Be emptier and cry like reed instruments cry.
Emptier, write secrets with the reed pen.
Over the summer, I stayed on campus and cooked for myself. Under some stress and feeling somewhat lonely, I tried fasting again. Even after I allowed myself to start eating, this time it was very little. I was going to the pool once or twice a day for a workout. I discovered songs such as "Hunger Strike" and "Ana's Song (Open Fire)". After coming back to campus for the beginning of the fall term, my eating has become increasingly disordered and infrequent.
I don't mind stealin' bread from the mouths of decadence
But I can't feed on the powerless when my cup's already overfilled
Last night, I walked past the dining hall once again without a meal, and tired by a long week, lay in my bed reflecting until morning. Alas, although I'm in overall good shape, my mind has never recovered from my disease. I'm still tempted to lift up my shirt every time I'm alone with a mirror. I measure my forearms and thighs with my fingers, that's never stopped. I haven't eaten much past the barest minimum lately. And now, finally, I've spied my monster out of the corner of my eye.
Sometimes it has to get pretty bad in order to be able to see the problem. I know it's not as simple as just getting myself to eat once or twice. It's convincing myself I'm worthy enough to. Or that I'm even worth the fight.
"But God shows his love for us in that while we were still sinners, Christ died for us."
Romans 5:8
I look in the mirror, and I don't see a person at times. I see an object of hate, an enemy to my kinder voice, a bully to myself. I would have to hate that girl a lot in order to want to starve her to death. But there is no victory in skipping a meal, or a week's worth of meals.
"But thanks be to God, who gives us the victory through our Lord Jesus Christ."
1 Corinthians 15:57
In a way, my anorexia is a culturally acceptable form of daily suicide. Although I'm not trying to die, I'm not really living either. So I apologize to my body. Let's be friends. We'll heal together.
"Where the spirit of the Lord is, there is freedom."
2 Corinthians 3:17
I was mighty disappointed last night when I realized that I'm still struggling with an ED. But this doesn't change who I am. It may not be so severe. Sometimes months go by without me giving a second thought to what I'm eating. There's no size or caloric requirement to be affected by this type of self-destruction. There's more people out there who remain silent and unnoticed because they don't "qualify" as ill, but who suffer all the same. If you're out there reading this, I believe in you.
It's not my fault that I'm here today, despite what my conscience says. I know that full recovery doesn't mean going back and becoming the five year old Gloria who played with Barbie dolls and wooden blocks. It means that I get to reinvent myself and become a brand new, wiser, stronger person. A person who has the strength not only to love the world, but herself. We'll get there one day.
"But I call upon God; and the Lord will save me. He will deliver my soul in safety from the battle that I wage."
Psalm 55: 16, 18
If you are or know someone who may be struggling with an eating disorder, please visit this page. Help is available.