Monday, November 28th, 2016
Columbus, OH
After a car-and-knife attack Monday morning at Ohio State University in Columbus, Ohio, 11 people were hospitalized. The suspect, Abdul Razak Ali Artan, was shot after he failed to obey orders of Ohio State law enforcement. Fearful for their safety, students and faculty were instructed via twitter by Ohio State University Management, "Buckeye Alert: Run Hide Fight. Watts Hall. 19th and College." Classes were cancelled and students and faculty waited for the terrorizing events to be over.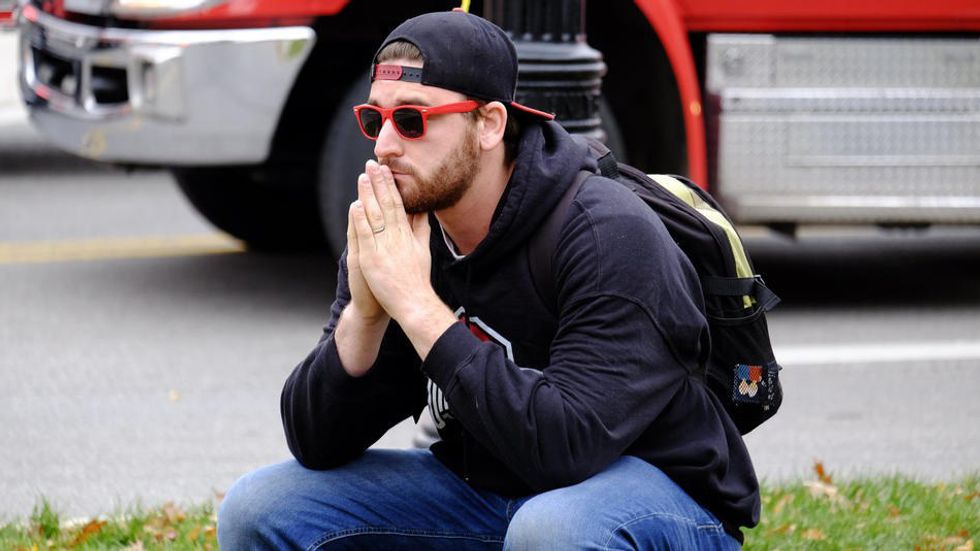 Student Nicholas Flores reacts to the attack on the Ohio State University campus.
Artan, the Ohio State University student who carried out the knife attack on campus, was a Somali-born student who had complained about U.S. interference in countries with Muslim communities. According to federal law enforcement officials, he expressed his thoughts prior to the attack in a Facebook post, saying he was "sick and tired" of seeing fellow Muslims "killed and tortured." The Facebook post is now being investigated under suspicion that the attack was terrorism. The attack itself was brutal and horrifying.
9:52 a.m.
Artan drove over a curb and began ramming his car into a group of people near Watts Hall. After hitting the group of people, he exited the vehicle and charged the crowd with a knife.
Officer Horujko of Ohio State law enforcement called in the attack.
9:53 a.m.
Officer Horujko called in again to notify that after engaging with the suspect, the suspect did not cooperate. Horujko then shot the suspect. It took Horujko three shots to take Artan down.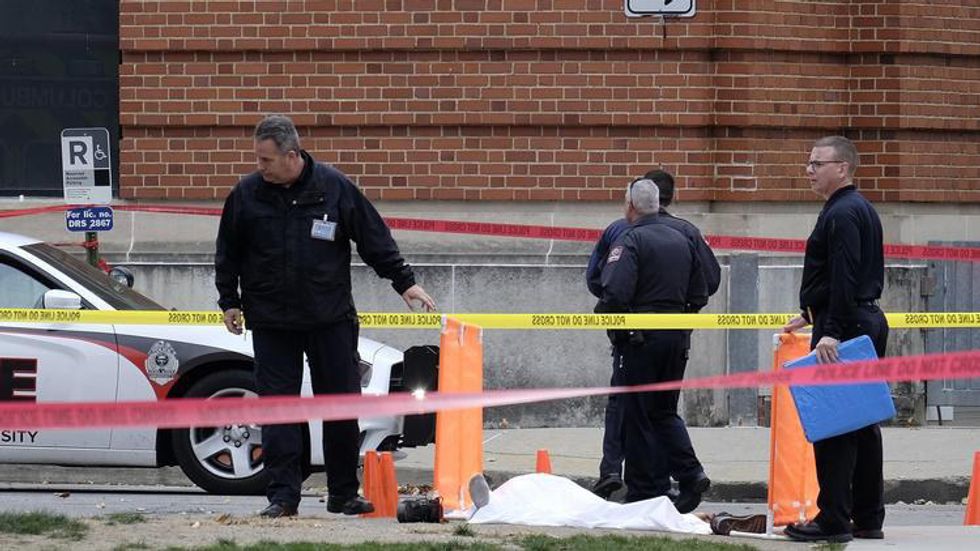 In a matter of two minutes, 11 people were injured and the attacker had been shot. Most of the victims were hurt by the car, but two had also been stabbed. One victim had a fractured skull. Monica Moll, director of Ohio State public safety, told CNN that "we owe him [Horujko] a debt of gratitude. He did a fabulous job today." OSU student Jacob Bower, 20, had a clear view of the attacker and how the scenario played out. Bower told CNN, "Artan pulled a large knife and started chasing people around, trying to attack them. Luckily there were so many people, he couldn't focus on one target."
"He waited 'til everyone was clear, and the stabber clearly wasn't stopping."
"He was completely silent, which was very creepy. The assailant didn't yell or say anything, not even when he was shot," Bower said.
As a student at the University of Minnesota, another school in the Big 10 Conference with Ohio State, this tragic event sparks anxiety and caution in our own community as our campus and university is very similar in size. Events like this cannot be predicted, and can occur anywhere at any time. There are many people crediting Ohio State's active shooter training and the campus alert system for helping the community maintain order and safety while the scene was being secured. OSU Emergency Management sent out a tweet at approximately 9:56 a.m. that read "Buckeye Alert: Active Shooter on campus. Run Hide Fight. Watts Hall. 19th and College."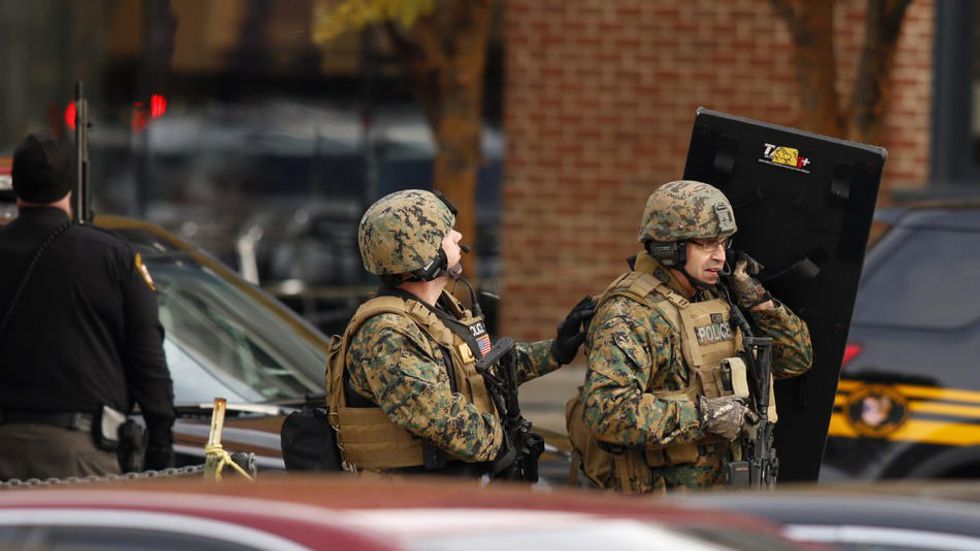 Law enforcement officials are seen outside a parking garage in response to an active attacker on Ohio State University campus.
While students waited for the scene to be secured, many piled chairs against doors to block the attacker from getting in. Mondays are normally dreadful, especially the Monday after Thanksgiving break, but this one was even worse for these students. Columbus Mayor, Andrew Ginther, stated that it was "one of those days you're grateful for good training and great people across the board."
Columbus received much support after the incident unraveled, receiving tweets, messages, and letters from across the country. OSU's football team had won a big game against Michigan, their school's biggest rival, on Saturday, and the University of Michigan Athletics department tweeted, "Stay safe, Buckeyes" following the attack.
Incidents like this can tear a community apart; however, it can also bring out immense support and unification within a community and surrounding areas. From one Big 10 Conference school to another, the University of Minnesota's thoughts and prayers are with Ohio State as their community regains stability and comfort, as well as with those eleven students who were hospitalized after the attack.