The topic of the "unwritten rules of baseball" has been in the news a good bit recently. The Orioles/Red Sox and the Braves/Blue Jays dust ups have put these sacred rules in the spotlight. I've heard them discussed on both local and national sport talk shows. For the most part, the people I've heard on these shows have been critical of these "rules". That doesn't bother me because, in most cases, those people didn't play the game past middle school. Some of those folks are even suggesting that baseball change the way it does things...calling the unwritten rules silly...and make the game more up-to-date for today's fan.
That's close to blasphemy. Here's why: of all the sports, baseball is most deeply rooted in America and in American history. Some people think the game hasn't changed much over the years, but that's not true. The DH, inter-league play, shorter fields, the disappearance of the short game and the devaluation of stolen bases, steroids, specialty relief pitchers, the rare complete game, Sabermetrics, "Moneyball", and the millions and millions of dollars that these players make today have all served to change the game in big ways. However, at it's most basic level one thing remains: baseball has always policed itself.
Yes, I know that it didn't do a good job of policing itself during the steroid era. Two things about that: 1.) let's not pretend that there were never drugs in baseball (or any other sport) before steroids. Doc Ellis pitched a no-hitter in 1970 while high on LSD. 2.) I'm really only talking about playing the game. There are just certain things that aren't allowed.
I'm only going to list three common "unwritten rules" today. I'll list more in the future. These aren't hard, fast rules and I'll admit that's part of the problem. They are somewhat inconsistent, but to me, that makes it more fun.
1. Don't "show up" your opponent.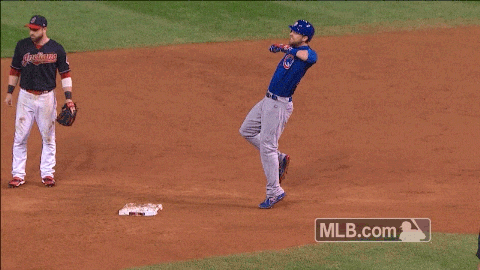 This just seems like common sense to me. Baseball is not and never has been a "look at me" game. It's a team game. Our society has definitely evolved into a "look at me" society (thank you, social media), but baseball isn't a game about the individual. Yes, there are individual feats...the home run comes to mind first...but it's still a team game. There are so many factors that go into things both before and after the home run. Let's take Jose Bautisa's recent home run in Atlanta, for example. The Blue Jays, Bautista's team, were trailing by 5 runs when Bautista blasted a solo home run into the 6th row of the left field stands (I know it was the 6th row because I was sitting on the 7th row one section over). This happened in the 8th inning of a game in which the Blue Jays would go on to lose. Bautista flipped his bat, as he does often, to celebrate his feat and proceeded to circle the bases. When he reached home plate, Atlanta's catcher had some things to say to him. Bautista appeared to be apologetic once confronted. For those defending the bat flip, why did he appear to apologize? Because he knew he was wrong. Why was he wrong? Because of the point of the game in which he did it. I have a huge problem with celebrating a somewhat meaningless solo home run that drew your team to within four in the 8th inning. If it had been a walk-off home run, as he hit back in the 2015 playoffs, I'd understand the excitement. I still don't like it, but I'd understand it. A meaningless 8th inning solo homer isn't something to flip your bat over though. The pitcher probably isn't pitching Bautista as tough as he usually would right there since he had a 5 run lead and the bases were empty. Bautista is a stud who hits lots of home runs. Stop acting like every single one is your first. The next day, Atlanta hit him in the thigh and that was that. But Bautista is one of the worst about "showing up" his opponent. That's a no-no in baseball.
2. Don't bunt or steal when the game is well in hand.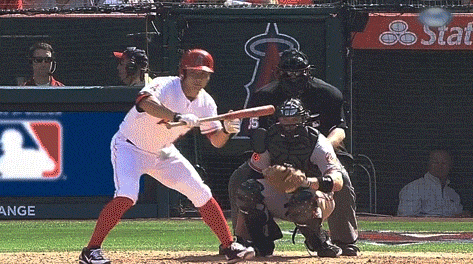 My first year at McCallie, I had a player lay down a bunt because the third baseman was back. It was a perfect bunt and he got on base easily. The trouble with that was that we were already up 10-0 and could have named the final score. You don't try to quit scoring. You just don't do those sorts of things. If you score by hits, that's okay. But being aggressive and trying to score like that isn't classy. That's not just true of baseball, by the way. When Tyler was in 8th grade at Gordon Lee, he was playing Ringgold in a semi-final football game. We were down 24-0 with 3 minutes left in the game. We hadn't scored all game, I doubt we were going to score 25 in the last 3 minutes. Ringgold was running it into the middle of the line and running out the clock. Then, suddenly, they threw a halfback pass and scored a touchdown to go up 30-0. I lost my mind and I wasn't even coaching. That was unnecessary and bush league. The game was over. No need to run up the score. Anyway, back to the player who bunted. I praised him for being alert, but also had to teach him that unwritten rule. I apologized to the other team's coach. Thankfully, he didn't order his pitcher to hit my next batter, but I would have understood if he had. Similarly, my first year at Gordon Lee, we were behind 7-0 to Adairsville in the 6th inning. They had a future 5th round draft choice on the mound. We weren't going to score 1 run, much less 7. They had a runner steal second base. Why? Did they need more runs? We only got one more bat and it was obvious that we were not going to score. I screamed at their coach and vowed that I'd remember that and when we were in a better position to compete, we'd settle the score...and we did two years later when we knocked them out of the region championship.
3. If you intentionally hit one of ours, we're going to intentionally hit one of yours.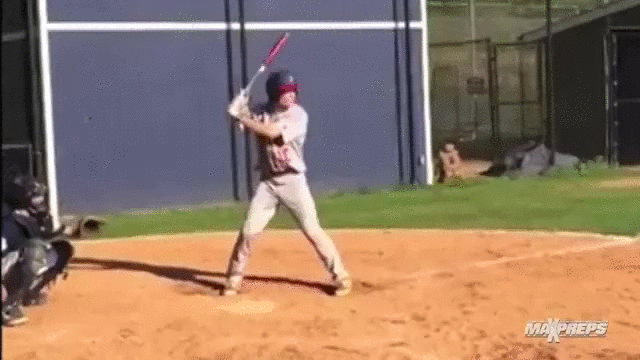 One summer when I was coaching Gordon Lee, we played Dade County and their pitcher intentionally hit my shortstop. Not once, but twice. It was obvious the second one was intentional. So, when their pitcher came up, I pulled my shortstop in to pitch. The Dade coach responded by removing the pitcher/batter from the game. So, I told the coach that he just got the substitute hit and instructed my pitcher to hit the new batter...and he did. Yes, it's an old school "eye for an eye" sort of thing and it's not a retaliation for every hit batter. You can tell when it was intentional. I had a coach go nuts over my pitcher hitting one of his batters in the head with a curve-ball. Look, you never hit someone on purpose with a curve-ball. Intentionally hit batters are always hit with a fastball. Batters need to learn when they were hit on purpose. I see young kids glaring out at the mound each time they get hit. That's watching too much TV. Just learn the game and the situation and you'll most likely be able to tell every time someone is hit on purpose.
---
As I said earlier, these are only three of the more common rules. In the next few weeks, I'll write more about some of the other rules. Baseball has a code. If you violate that code, baseball also has consequences. The game has always done a great job of policing itself.