In January, Pornhub's 2016 Year in Review highlighted a fact that many conservatives condemn—the United States loves porn.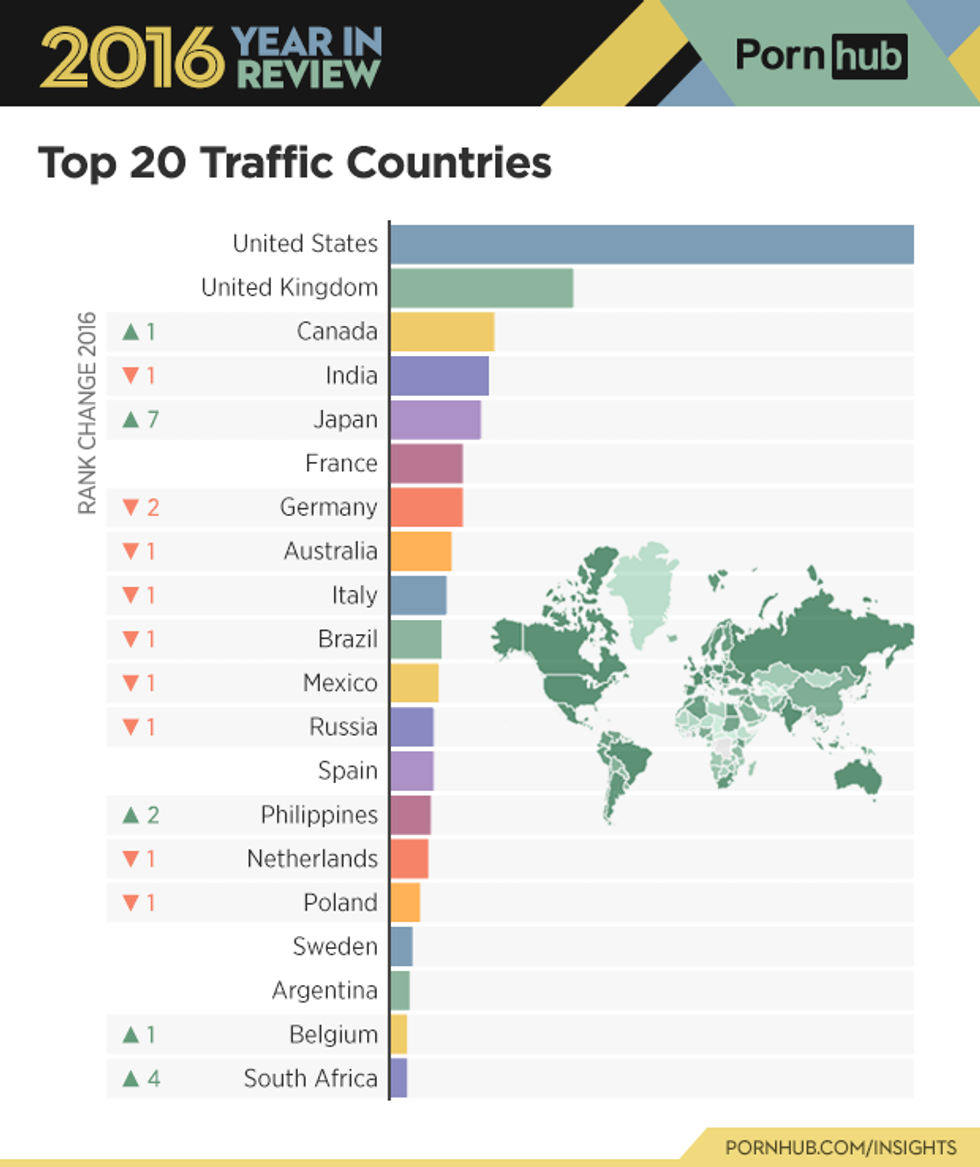 A whopping 40 percent of Pornhub's traffic comes from North America, and with more monthly page views than Amazon, YouTube and Netflix combined, the Internet truly is the mecca of porn.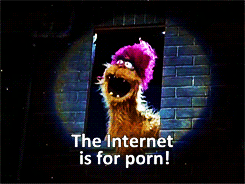 Some states worry that too much of a good thing is making the future of America sick. Earlier this month, Tennessee joined South Dakota, Virginia, and Utah in declaring pornography a public health crisis. To counter the "sexually toxic environment" mainstream porn has created, the unanimously passed resolution calls for efforts to mitigate its "exposure and addiction" and to "educate individuals and families concerning its harms."
But senators are wrong to blame pornography for creating the so-called "sexually toxic environment." The abundance of porn isn't the culprit — poor sexual education coupled with easy access to porn is.
A great paradox of American society is our obsession with sex and reluctance to talk about it. Only 24 states require that public schools teach sex education, and in Tennessee, only counties with high teen pregnancy rates must teach abstinence-only programs. Currently, 38 percent of counties meet the quota.
The bible belt preaches that if we don't tell our kids how to have sex, they won't do it. Abstinence-only programs stress celibacy until marriage and usually exclude information about contraceptives, but this approach has been proven ineffective in lowering teen pregnancy rates. All it does is leave many teens unprepared to engage in safe sex and healthy relationships.
Prudish officials pushing abstinence only agendas argue that sex-ed should be taught at home. But only 30 percent of parents feel comfortable talking to their kids about sex, and more than 70 percent feel inadequately prepared to do so. As a last resort, teens as young as 12-years-old turn to porn to fill the gaps in their education.
In nine out of 10 mainstream porn videos, a woman is hit, beaten or yelled at and always responds pleasurably or neutrally, according to a study published in Violence Against Women. There's no counter message in the videos that says "no, this doesn't actually feel good," so when kids view porn for the first time without an inkling of what healthy sex looks like, there's no reason for them to think violent acts aren't pleasurable. A 2010 meta-analysis found an overall significant positive association between porn and attitudes supporting violence against women, suggesting the effects of adult content show up as rape, unrealistic sex expectations, and dating violence.
Money shot angles in porn distort the realities of messy, awkward, hilarious and consensual sex. But that's okay because porn is simply masturbation material. It can open doors to sexually curious individuals, but it can't teach naïve children how to use condoms, or that women don't actually like it when men come on their faces.
Much like abstinence-only-until-marriage programs, the war against porn has been futile. Adult content is so pervasive in society that it's impossible and unnecessary to eradicate. The Tennessee resolution calls for efforts to mitigate the harmful effects of porn, but eliminating it isn't the solution. The only way to counter the "sexually toxic environment" is to leave outdated, Victorian morals outside the classroom, and to open the dialogue of sex.