There's something incredibly unique about sports. It's not the fact that they create an engaging competitive atmosphere or that they test players' mental and physical toughness. Those things are nice, but what really makes being an athlete such a memorable and rewarding experience are the people you share the field with. Never will you meet a group as supportive, as dedicated, and as inspiring as your teammates.
I've spent my entire life playing sports, but it wasn't until I joined the rugby team in my sophomore year of college that I really understood what true teammates looked like. I'd never played rugby before and I didn't know a single person on the team when I first came on, but right from day one I was accepted into the rugby family like I'd been a part of it my entire life. Rugby is a pretty incredible sport in that you're literally sacrificing your body for your teammates, and that mentality of working for each other is what fueled our team. After every practice, we'd huddle up, arms around each other, and shout together "15 as 1!" - a reminder that the fifteen players on the pitch work together as one unit.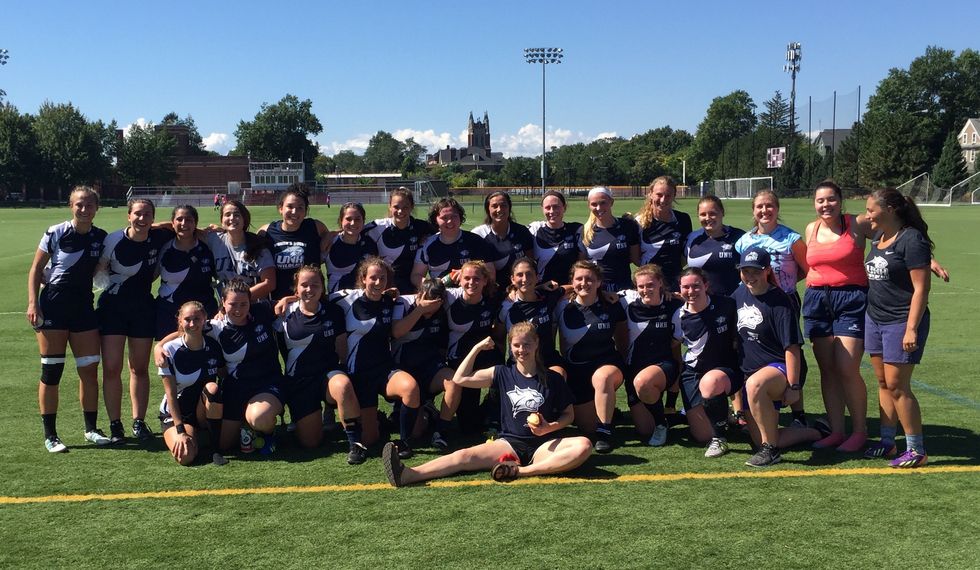 Lily Pudlo
That one small phrase holds so much meaning to me. Being a part of anything is fulfilling, but being a part of a team is life-changing. No one else understands the joy of winning or the pain of losing. No one else understands the grind of daily practices or the strength it takes to get through pre-season workouts. No one else is as dedicated or as driven or loves the game as much as you do. No one else but your teammates.
My teammates are fearless. They are selfless and strong and the most motivational group of people I've ever met. They have inspired me to be a better human being, and I think that that is why sports are so meaningful to so many people. It's not about the glory gained from championships or the titles won from talent, it's about the love and the growth gained from the inspiring and amazing teammates that surround us every day. They pick us up when we need the strength, and in turn, they count on us to support them when they need someone to lean on. To be there for one another, to support and to be supported, that's something that can't be taught or shown. It's something that only happens between a special group of teammates.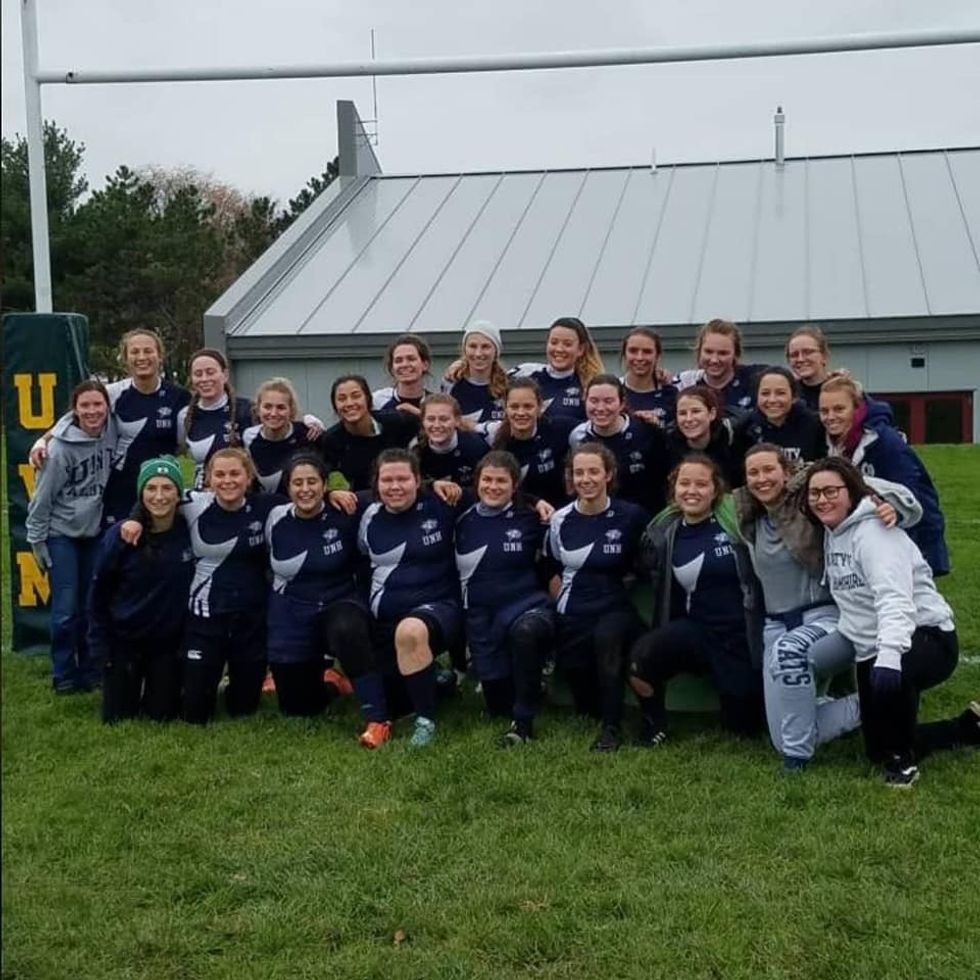 Lily Pudlo
Every athlete knows the routine. The daily grind of practice that happens rain or shine. The insane amount of Neosporin and Biofreeze and Tylenol that never seems to soothe our scraps and aches. The 3-hour bus rides that for some reason always take the most boring routes possible. The butterflies in our gut when the crowd cheers us onto the playing field. This is our life. This is what we do. We train and we perform and we work our asses off, but it's not the championships or the fans or the titles that keep us motivated day in and day out.

It's our teammates.
In any sport, there comes a time when the grind becomes too overwhelming. Seasons are long, and after months of training and putting our bodies through so much work, we feel like we're ready to quit. But the thing that keeps us going isn't the chance to win a trophy or showing off in front of the crowd.
It's our teammates.
It's the girls who are with us through it all, every practice, every workout, every loss, every win, every bus ride, every pre-game huddle, and everything else in between. It's the teammates who know exactly what we're going through and who are with us from the beginning of the journey until the very end. It's the people who accept us in our entirety and who say "I'm here for you. I support you. I'm with you."
That's one of the amazing things about sports. As a team, we are part of a strong, motivated, and talented group of people who have each other backs and who would walk through fire for one another. The bonds we form with teammates are unlike any others and are made to last, which is why at the end of the day it's not the scoreboard we remember, but the players by our side who were there with us through it all.
So thank you to my teammates, the ones who have been there for me every day, the ones who understand me, inspire me, and drive me to be better every day. You're the reason why I love being an athlete.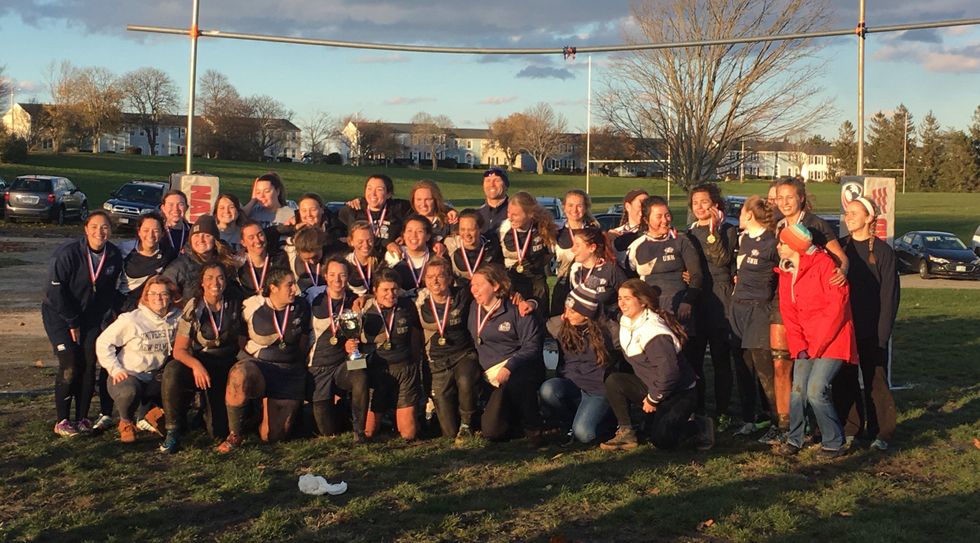 Lily Pudlo